Are you looking for the best date ideas in Cape Town? Look no further! Cape Town is a vibrant city with many exciting options for a memorable date.
Whether you're into fine dining at romantic restaurants, seeking adventure in thrilling activities, or want to enjoy a peaceful boat ride with your loved one, the Mother City has it all.
Say goodbye to endless Google searches, and let us guide you to some of the most wonderful places to visit and experiences to cherish in Cape Town. Your perfect date awaits in this ever-evolving city of possibilities.
1. Take a Walk Along the Sea Point Promenade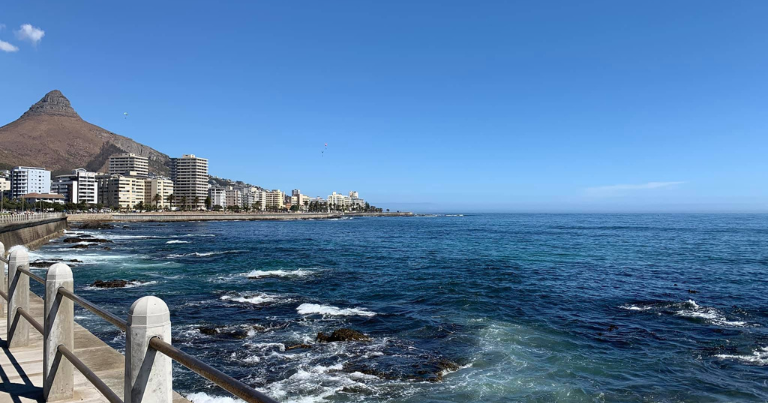 The Sea Point Promenade offers a delightful date idea in Cape Town, and it's free.
As you stroll along this picturesque waterfront, you can savour a breathtaking sunset, soak in the soothing sounds of the waves, and relish the lively atmosphere filled with cheerful individuals and playful dogs.
While you're here, take a detour to the mesmerising rockpools, where you can marvel at the astounding diversity of marine life in this unique ecosystem.
2. Intaka Island Boat ride Along the Century City Canal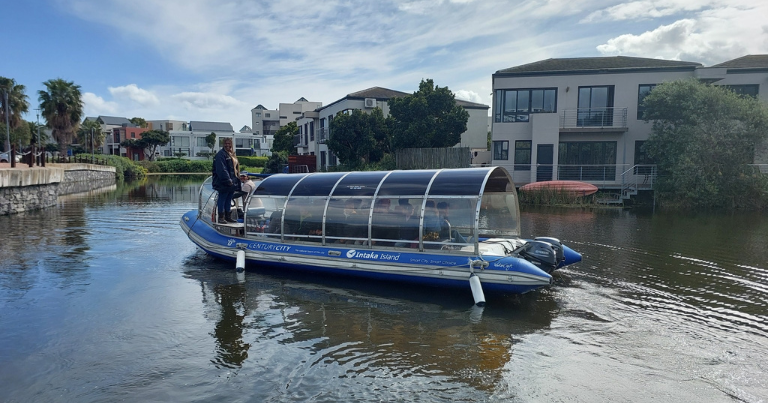 Embark on a serene adventure with your date aboard the Grand Canal ferry, encircling the picturesque Intaka Island while basking in the refreshing breeze and captivating vistas of Century City.
This 35-minute ride offers a delightful escape, featuring a unique hop- on-hop-off option for convenient access to Canal Walk and Crystal Towers, making it a seamless and enchanting experience.
Whether you're a nature enthusiast or simply seeking a charming outing, the Intaka Island boat ride promises a memorable date immersed in tranquillity and beauty.
3. Go to The Atlantis Dunes Together (Daddy's Deals)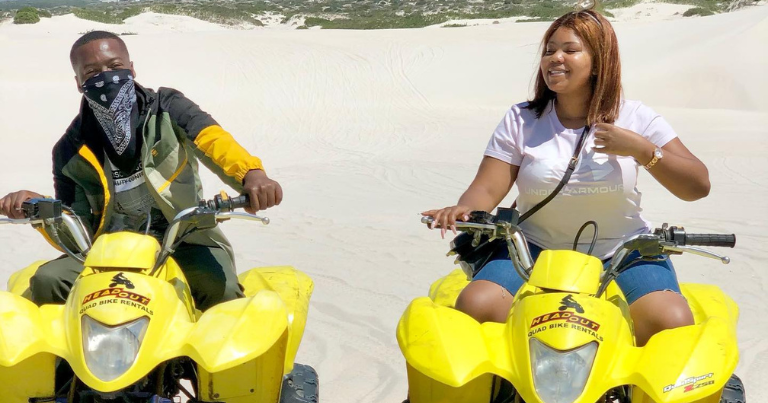 Are you looking for an adventurous and memorable date idea? Consider heading to the Atlantis Dunes for an exhilarating quad biking experience. This thrilling activity offers a heart-pounding ride across the dunes and a chance to capture stunning moments with a photoshoot stop included.
Rest assured, safety is a top priority, as helmets and hygiene hairnets are provided. Remember that this deal is valid for individuals of any age until February 2024.
Remember to come prepared with drinks, snacks, sunblock, closed-toe shoes, comfortable clothing, sunglasses, or a dust buff (mask) to ensure a fantastic day out in the dune.
Deal Duration: Deal Valid until February 29th, 2024.
Contact: 066 374 8004
4. Root 44 Market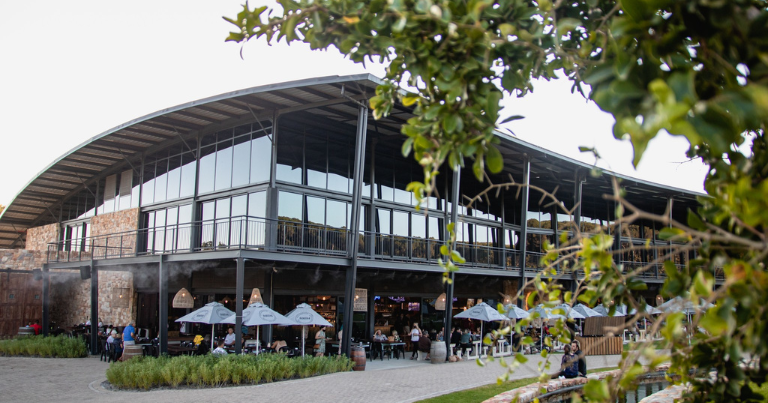 Nestled amidst the picturesque Cape Winelands, Root 44 beckons as an ideal date spot.
Tucked along the scenic R44 route between Somerset West and Stellenbosch, this charming market boasts expansive marquees against lush vineyards and shaded trees. Culinary delights abound, ranging from wood-fired pizzas and traditional roosterkoek to tantalising biltong, fresh salads, and flavourful curries.
For those with a penchant for artisanal goods, Root 44 offers a treasure trove of take-home treats, including olive oils, cured meats, and delectable baked goods. Shopaholics can indulge in various craft, fashion, and homeware stalls. Weekly live entertainment keeps the atmosphere lively, and a dedicated park ensures a fun time for children.
Even your pets are invited, provided they're on a leash. Root 44 promises a date filled with scenic beauty, culinary adventures, and retail therapy.
5. Farm Tour and Picnic at De Grendel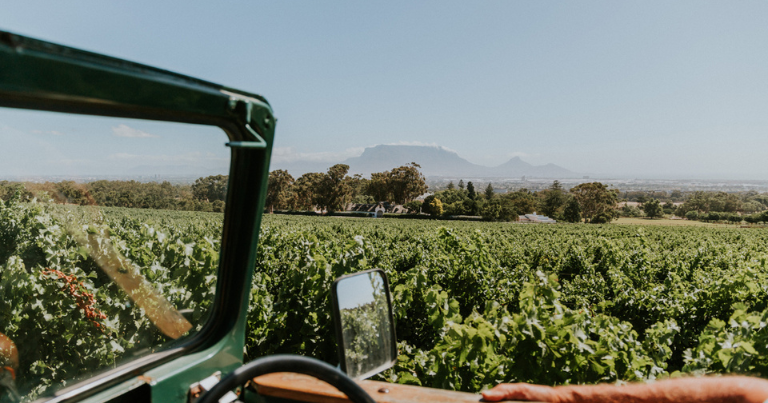 Experience the perfect date idea with a visit to De Grendel Wine Farm. The De Grendel Farm Tour offers an immersive experience where you can get close to Springbuck, Eland, Red Hartebeest, and Bontebok.
While on the tour, you'll be captivated by intriguing stories about the farm's history and the Graaff family who have been its stewards. Following the tour, indulge in a delightful picnic amidst the picturesque surroundings of the farm.
The picnic spread boasts an array of delectable treats featuring cold meats, cheeses, rolls, and fresh fruits from the farm. To elevate the experience, you can even opt for a bottle of wine to complement your meal. De Grendel Wine Farm offers a date that combines nature, history, and culinary delights for an unforgettable day out.
Also read: 50 Fun & Unique Things To Do As A Couple
6. Tokai Forest Hike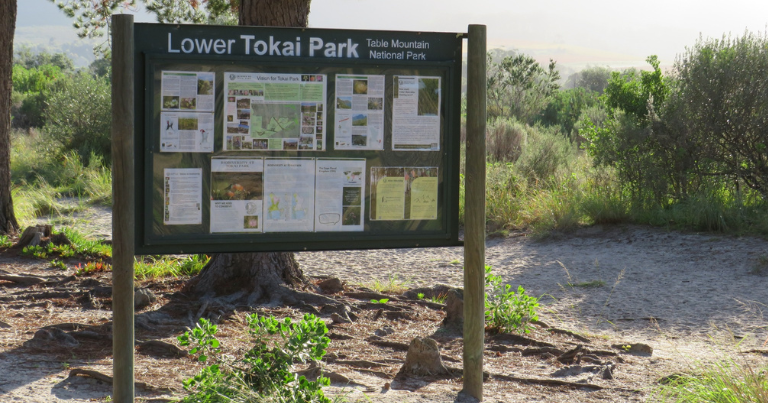 Have a memorable date in Tokai Forest amidst serene hiking trails emanating from the Tokai Arboretum.
These peaceful walks accompany the soothing sounds of trickling streams and the joyful melodies of chirping birds. You can opt for mountain biking trails, the circular route within the conservatory, or venture up to Elephants Eye, with all trails being well-marked for easy navigation.
It's worth mentioning that baboon troops inhabit the forest, so it's essential to refrain from feeding or provoking them. After your hike, consider a picnic or braai at one of Cape Town's finest outdoor spots on the forest's edge. The spacious and shaded picnic areas offer a perfect setting for a leisurely afternoon, with entrance fees based on your mode of transport.
Just a heads-up, cyclists and dog walkers require permits from SANParks for their activities.
7. Take a Walk Along Sunset Beach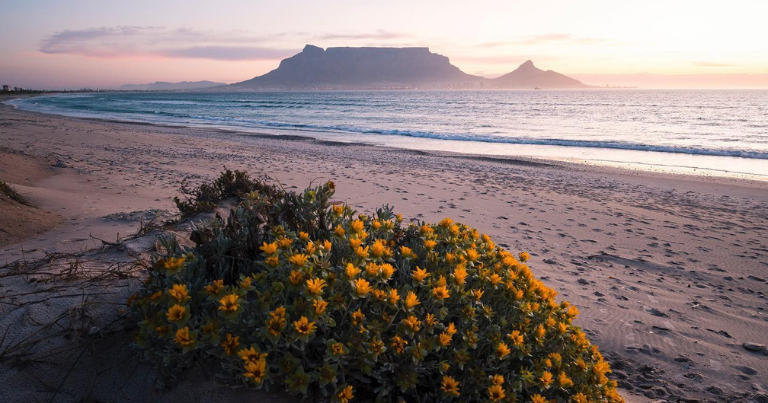 Sunset Beach in Blouberg, Cape Town, offers a delightful blend of luxury and natural beauty for a memorable date. Nestled in an exclusive upmarket estate, it provides breathtaking views of Table Mountain and Robben Island.
The long, sandy, white beach is a playground for windsurfers and kitesurfers, adding an element of adventure to your stroll. Cape Town's bustling city centre is just a 15-minute drive away.
This tranquil yet accessible spot is close to Canal Walk Mall and various dining options, ensuring a perfect backdrop for a romantic walk along the beach.
8. Make Chocolate Together at The Silo District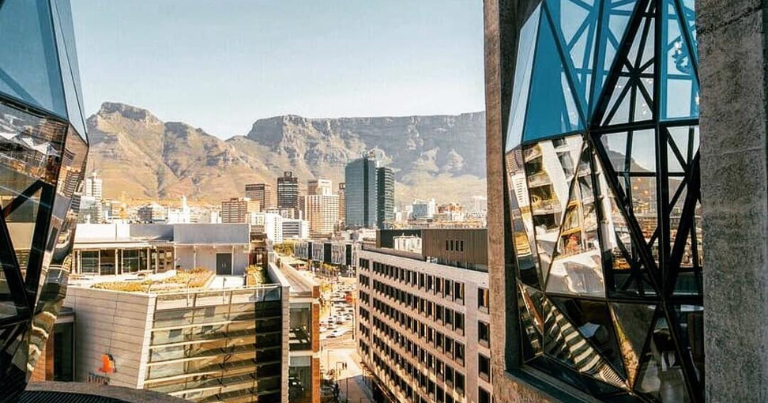 Indulge your sweet tooth in the heart of the Silo District at the Lindt Chocolate Studio, a haven for chocoholics. Here, amidst the charm of this district, Lindt weaves its chocolate magic.
Beyond their sumptuous chocolates, the studio offers immersive baking and chocolate-making classes. Slip into the shoes of a master chocolatier, donning the uniform and crafting your delights—truffles, chocolate cakes, fondants, soufflés, and even the coveted macarons. Explore the sweet artistry at Lindt Chocolate Studio.
9. Eat a Gatsby at the Iconic Golden Dish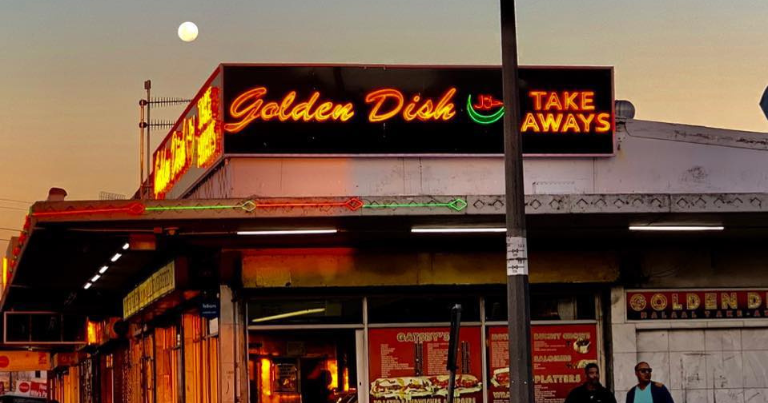 Experience a delightful date idea by savouring the finest gatsbys at the Golden Dish in Cape Town.
The Golden Dish is renowned for crafting this iconic Cape Town dish perfectly, with generous options and mouthwatering flavours.
As you relish each bite, you'll bond over the delectable taste and cosy atmosphere, making it an ideal spot for a romantic outing or a casual get-together. Take the chance to enjoy a gatsby at the Golden Dish; it's an experience that will surely leave you both craving for more.
10. Experience Clay Cafe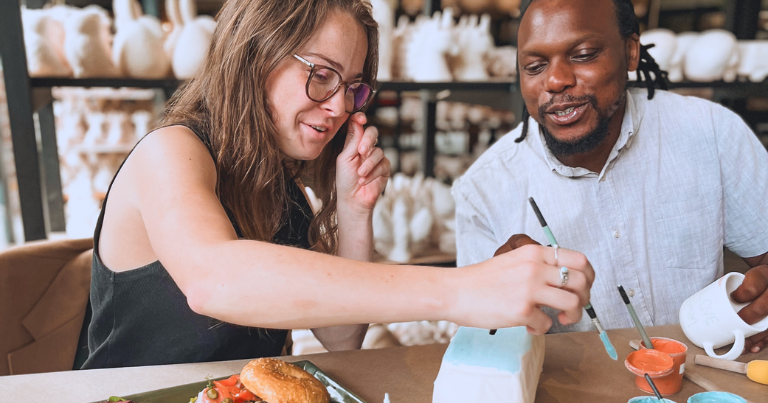 Clay Cafe in the City offers a delightful blend of ceramic painting and a tapas bar experience.
Located on Bree Street in the heart of Cape Town, this venue caters primarily to adults, focusing on delicious food and cocktails, making it an ideal choice for a date night. You can explore your creative side and acquire new ceramic techniques with guidance from their expert team.
While enjoying mouthwatering tapas or pizzas, you can lose yourself in the art of painting. Enhance the experience with a cocktail or beverage of your choice, all accompanied by relaxing music, making it a perfect way to unwind with your partner or enjoy on a date. Discover your inner artist at Clay Cafe and have a memorable time painting.
11. Paint and Sip at Pretzels Art Studio (Daddy's Deals)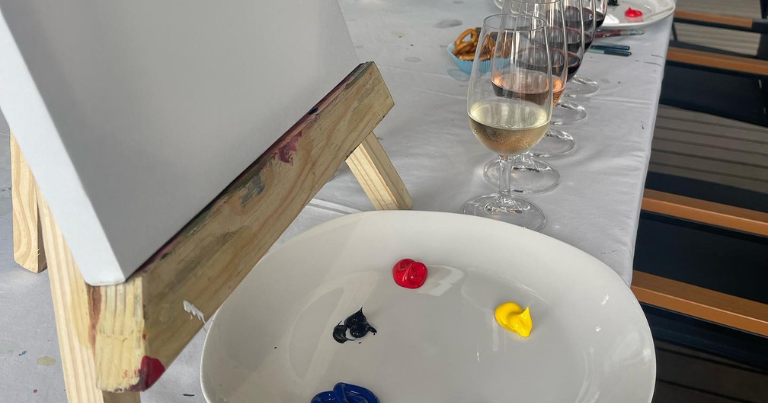 Discover a unique and creative date night idea in Cape Town with Paint and Pretzels' Paint and Sip experience. This fantastic deal accommodates up to 5 people, making it perfect for couples or small friend groups.
Everything you need to create your masterpiece is included. Bring your enthusiasm and artistic spirit. While refreshments aren't fit, you can choose your date and venue from various options in Cape Town.
Paint and Pretzels' mobile art studio promises an enjoyable and stress-free painting experience guided by a talented artist. Whether an art enthusiast or a beginner, this event is for everyone. Take the chance to unwind, sip on your favourite beverages, and let your creativity flow at Pretzels Art Studio.
Deal Duration: Deal Valid until October 31st, 2023.
Contact: 061 503 0937
12. Go to Robben Island Together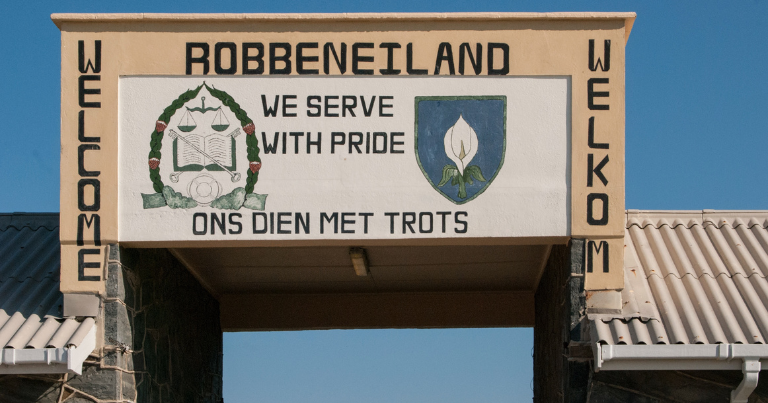 Robben Island offers a captivating date idea steeped in South Africa's history and natural beauty. As you journey to the island, you'll encounter a square-towered church and old sailboat cannons, remnants of its storied past, primarily harking back to the Second World War.
The island's quaint village, reliant on supplies from Cape Town, houses numerous historical structures, including 9.2-inch guns and defensive bunkers. It sustains itself with self-generated electricity and water sourced from nine boreholes.
The Robben Island Museum showcases its rich heritage through exhibits and artefacts, which are also accessible on the mainland, free of charge. The island's ecological restoration efforts are noteworthy, with a declared bird sanctuary, diverse wildlife, and a thriving African Penguin colony.
In the words of Oliver Tambo, Robben Island symbolises the profound struggles of South Africa's history, making it a poignant and informative destination for a meaningful date.
13. Dining at Brick Lane (One of Cape Town's Hidden Gems)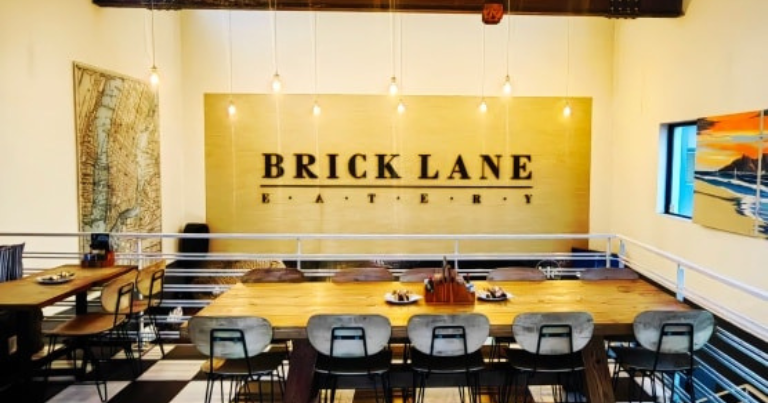 Brick Lane Eatery in Century City is a hidden gem worth discovering for your next date night.
This charming spot offers fantastic food and friendly staff. With freshly-made meals and top-notch service, the venue boasts open-plan interiors with cosy indoor and outdoor seating, including a family-friendly area with a sandpit.
In the evenings, the courtyard transforms with fairy lights, heaters, and blankets. Upstairs, you can host private functions and enjoy the indoor fireplace and a selection of board games on colder days. Plus, it's dog-friendly, with a special treat for your furry friends – Cool Dogs Doggy Ice Cream on the menu.
14. The Norval Foundation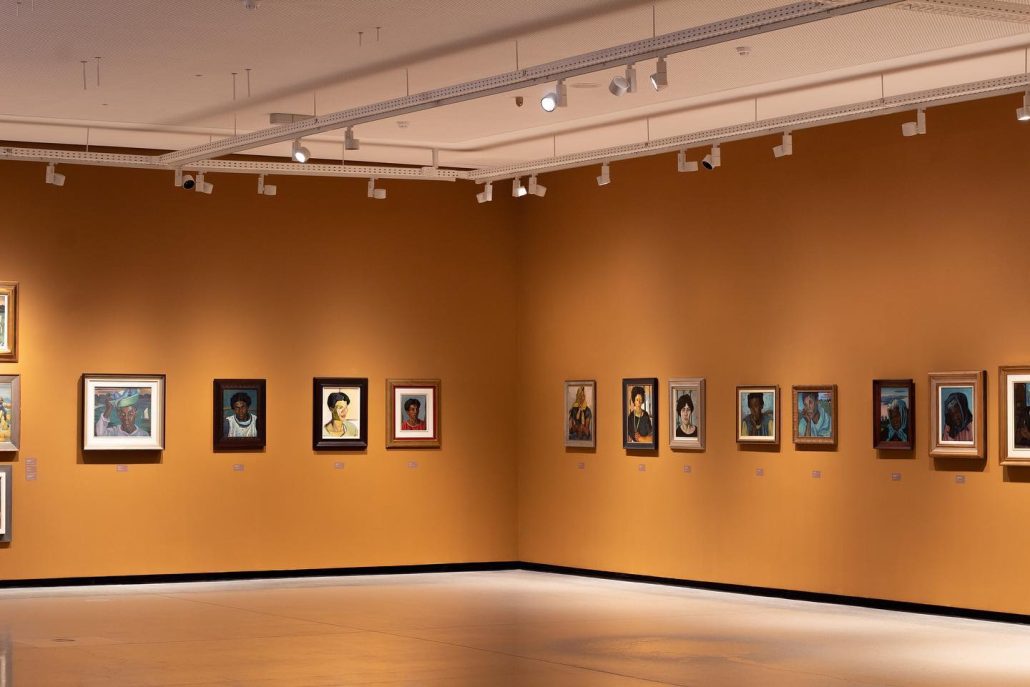 For the artsy couple, the Norval Foundation is a must-visit and one of Cape Town's premier art destinations.
This contemporary art museum and sculpture garden is in an exquisite setting in the Constantia Winelands, on the slopes of Table Mountain National Park, with stunning panoramas of mountains, fynbos, and vineyards.
Soak up an impressive array of art exhibitions by internationally acclaimed artists such as William Kentridge, Yinka Shonibare, and David Goldblatt.
Be sure to stop by the Skotnes Restaurant and Bar, which can be found on the museum grounds, to enjoy an exceptional meal and glass of wine.
15. Visit the Cape Town Diamond Museum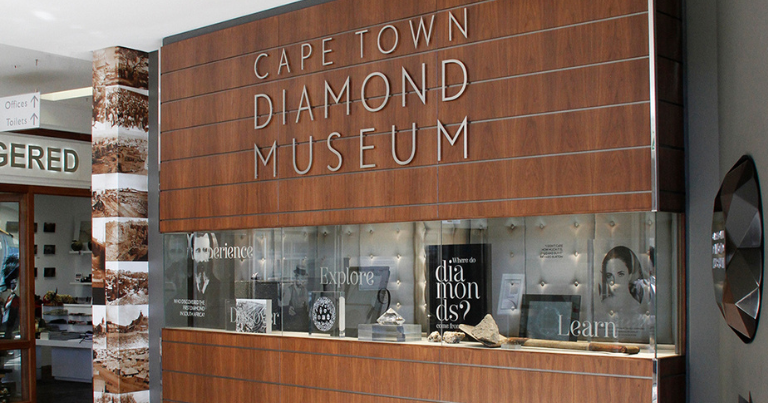 Are you looking for a unique and romantic date idea in Cape Town? Look no further than the Cape Town Diamond Museum. Diamonds, the ultimate symbol of everlasting love, take centre stage here.
Located in the historic Clock Tower, you can plan your visit before or after a romantic cruise, dinner, or movie at the V&A Waterfront. Delve into the fascinating world of diamonds and discover their formation deep beneath the Earth's crust, along with the intriguing history of the diamond rush.
Renowned gem replicas like The Taylor-Burton, Hope, and the Cullinan Diamond are displayed for viewing. Take advantage of this scintillating experience that adds sparkle to your date night.
Also read: 30 Things to Do with Your Boyfriend
16. The Athletic Club & Social Jazz Night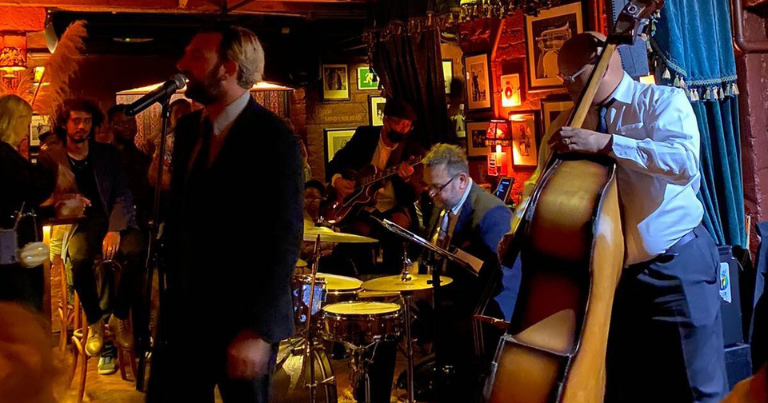 If you're searching for a unique and memorable date idea, look no further than The Athletic Club & Social. This place boasts beautiful decor, impeccable service, and exceptional food quality.
Its recent refurbishment in rich, dark colours and plush furnishings adds to its relaxed and intimate atmosphere.
Beyond its aesthetic appeal, this establishment has a fascinating history, once owned by a sports-loving pharmacist.
For a touch of romance, consider visiting on Thursday nights when The Athletic Club hosts jazz performances in the speakeasy basement. It's the perfect spot for a date night filled with history, ambience, and delicious cuisine.
17. Take a Drive Along Chapman's Peak Together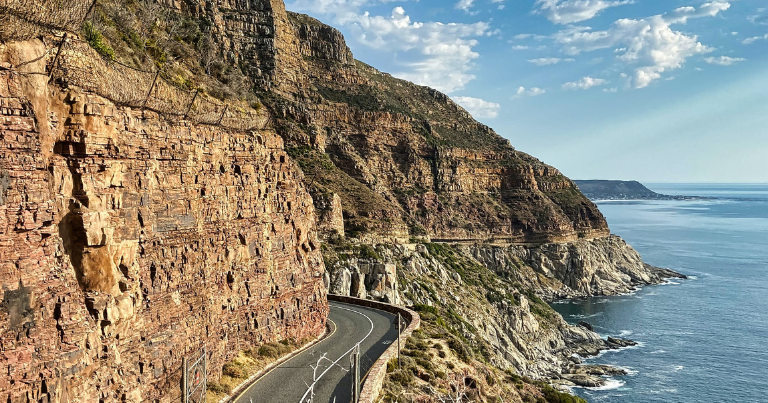 Chapman's Peak Drive, often touted as one of the world's most breathtaking coastal routes, is a must-visit attraction in Cape Town.
This enchanting road winds along the Atlantic coastline, connecting Hout Bay and Noordhoek. As you embark on this journey, prepare to be swept off your feet by the panoramic views of the Atlantic Ocean, with rugged mountains, pristine white-sand beaches, and bustling fishing harbours gracing your path.
For an unforgettable experience, consider a sunset drive along Chapman's Peak.
18. Visit Green Point Park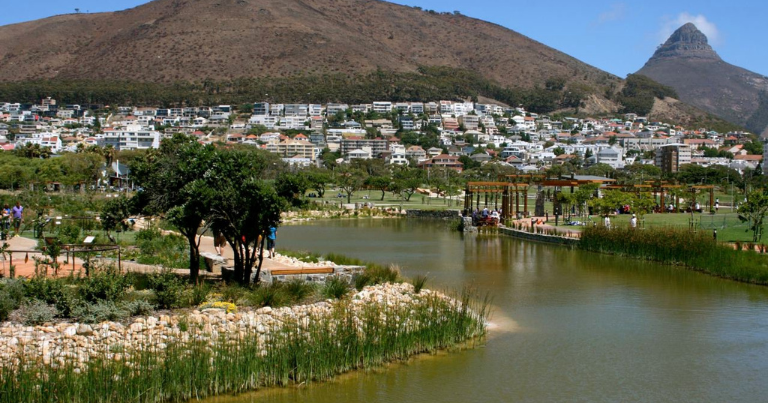 Green Point Park is an ideal date destination, offering many romantic experiences in Cape Town.
You and your partner can explore the city's beauty in this serene neighbourhood. Begin your day by immersing yourselves in the Green Point Urban Park, a haven of biodiversity with winding paths, tranquil lawns, inviting benches, meandering waterways, and an array of captivating birds and wildlife.
This park provides a free, leisurely escape with outdoor fitness equipment and various amenities. Pack a delightful picnic, seek out a shady corner, and relish quality time together in the refreshing embrace of nature in the heart of Cape Town.
19. Hike Up Lions Head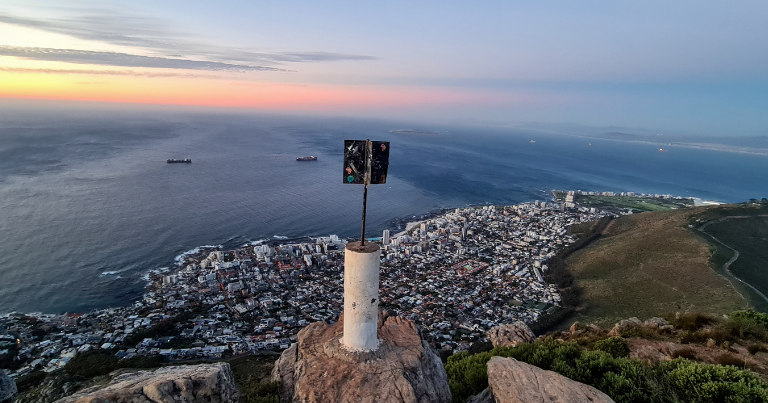 Embarking on a date up Lion's Head is a unique and adventurous choice.
This 4.8 km round trip offers 2 main routes to the summit. The longer trail meanders gracefully around the hillside, while the Chains route presents a steeper ascent, utilising metal ladders, staples, and chains embedded into the rocks. Physical fitness and a height head are prerequisites for the latter.
Ensure you have appropriate footwear, ample water, and warm clothing, as the weather can shift unexpectedly. A head torch proves invaluable if you plan to begin or conclude your hike in the dark for a sunrise or sunset view. Pack adequate snacks to savour at the summit, where breathtaking vistas await.
20. Take a Stroll at the Milnerton Market
A stroll through the Milnerton Market offers a captivating blend of treasures and trinkets, nestled in an open-air bazaar by the seaside.
Here, the sea breeze carries hints of the ocean, granting an unobstructed view of Table Mountain.
The market caters to diverse crowds, from budget-conscious bargain hunters to interior design aficionados seeking unique pieces. Rows of car boots, caravans, bakkies, and tents offer an eclectic mix of practical and ornamental items, coexisting amidst the occasional rumble of passing trains. As a registered NPO, the market exudes an old-world charm, ripe for bargaining for the best prices.
As you stroll through the market, try hot pancakes and ginger beer, immersing yourself in its local, non-touristy atmosphere.
Also read: