Known for epic landscapes, Polokwane resorts showcase the best in South Africa's luxury accommodations. From cosy to classy, we'll take you on an adventure to find the perfect resort, whether you prefer the city or the veld and natural beauty.  Before we get into it, also check out a guide to the best camping sites in Limpopo.
1. Protea Hotel by Marriott Polokwane Ranch Resort 
Nestled in Polokwane is the Protea Hotel by Marriott. This peaceful resort offers comfort and adventure. The resort's manicured gardens enclose impressive amenities. These include two restaurants and four swimming pools. A tennis court is also available.
The Ranch arranges safaris and game viewing experiences. Rooms come standard with satellite TV. They also feature a roomy seating area and a private bathroom. Gourmet cuisine can be enjoyed at Basil's Fine Dining Restaurant. The Buttery Family Restaurant serves breakfast with seasonal ingredients.
To relax after an exciting day out among the beautiful wildlife, guests can unwind by the swimming pool of this Polokwane Resort on comfortable deck chairs while sipping refreshing cocktails. The Ranch offers many activities, including game drives, horseback safaris, and golf, earning its place among the top Polokwane Resorts.
Google rating: 4.5
Location: 25 km south of Polokwane on the N1 R101, Farm Hollands Drift, Polokwane
Contact: 015 290 5000
If you're thinking of travelling abroad, also check out the top things to do in Morocco.
2. Mosate Lodge Polokwane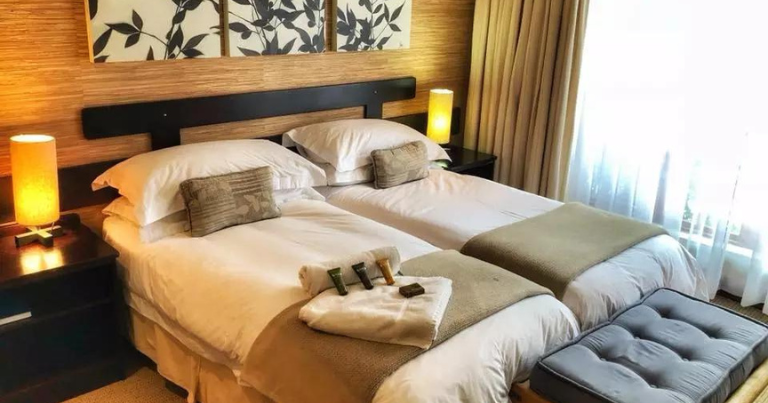 Standing out among Polokwane Resorts, Mosate Lodge offers an exciting urban experience. The well-equipped rooms have air conditioning/heating for comfort. WiFi is also available. Room service and daily newspapers are provided. The lounge is spacious, ideal for unwinding and socialising.
Excellent dining can be found nearby, a highlight for guests of this Polokwane Resort. The Ocean Basket at Savannah Mall and Adega Portuguese Restaurant are prime examples. The Polokwane Bird and Reptile Park is close by. This cements Mosate Lodge's place among top Polokwane Resorts, ideal for a natural/urban vacation.
Google rating: 4.2 
Location: 34A Grobler Street, Polokwane Central, Polokwane 
Contact: 015 291 1004
3. Ruby Stone Boutique Hotel
Rubystone Boutique Hotel, a notable choice among Polokwane Resorts, is near the city centre. Ideal for a relaxing suburban getaway, this resort offers tranquility and convenient access to amenities.
Rooms at RubyStone are designed for comfort and relaxation. Bedding, linen, and bathrooms are high-quality.
The Ruby Steakhouse offers a fusion of Western and African cuisine. Dining can be enjoyed indoors or outdoors, promising memorable experiences at this Polokwane Resort.
RubyStone also caters to corporate guests with high-end conference facilities. This feature upholds the resort's standard, making it a choice destination among Polokwane Resorts.
Google rating: 4.1 
Location: 15 Bekker Street, Fauna Park, Polokwane
Contact: 015 296 3324
4. Garden Court Polokwane 
Garden Court Resort is located at the heart of the Polokwane central business district. However, you wouldn't know it due to the resort's palm tree-laden backdrop and lush lawns. The resort offers adventure and relaxation just a short distance from the Polokwane Game Reserve and the Polokwane International Airport.
Whether you're visiting for business or pleasure, Garden Court Polokwane will leave its mark on you. With 180 well-furnished en-suite rooms suited to all holidaymakers, including individuals, friends, and families, the Garden Court surroundings offer stunning views of the clear pool and immaculate front lawn.
All suites come standard with uncapped WiFi, flat-screen televisions, and DSTV. Guests can sunbathe by the pool in the warm Limpopo sunshine, head to the well-equipped gym, and indulge in fine dining at Matsakeng Restaurant & Lapologa Lounge. For those planning events, the two venues can accommodate 120 people.
Google rating: 4.2
Location: Corner of Thabo Mbeki & President P, President Paul Kruger Street, Polokwane Central, Polokwane
Contact: 015 291 2030
5. Legend Monomotapa Village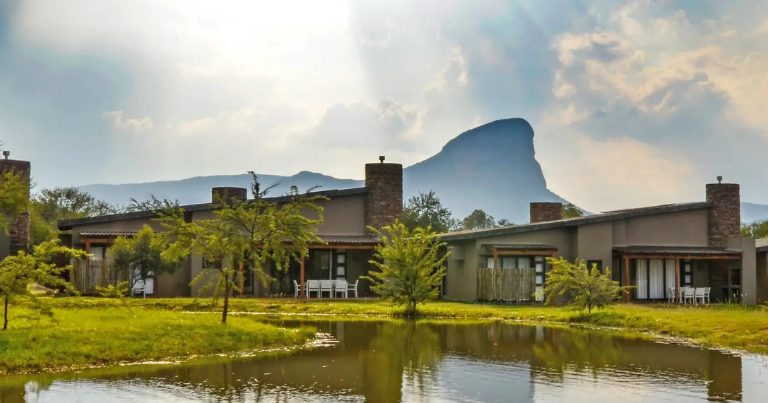 If you want to visit a resort well hidden from urban life, visit the Legend Monomotapa Village, 107 km away from Polokwane. Located in the brush of the Big 5 Entabeni Conservancy, this resort destination will keep you relaxed and attend to your every whim and wish.
If you're an avid golfer, the resort golf course welcomes guests seeking its quiet and peaceful ambiance. Fancy a swim after the long drive to the resort?
Take a dip in the clear swimming pool, and if you've brought the family along, fully-equipped game rooms are ready for the little ones to enjoy.
Monomotapa Village reveals great luxury, offering a Safari experience that surpasses expectations. The 22 000 hectare Big Five Game Reserve is filled with a rich cultural heritage for guests to experience. The resort's facilities promise a relaxing yet refreshing stay, leaving one yearning for more.
Google rating: 4.3 
Location: Legend Golf & Safari Resort, Haakdoring Road, Sterkrivier
Contact: 015 004 2810
6. Sefapane Lodges and Safaris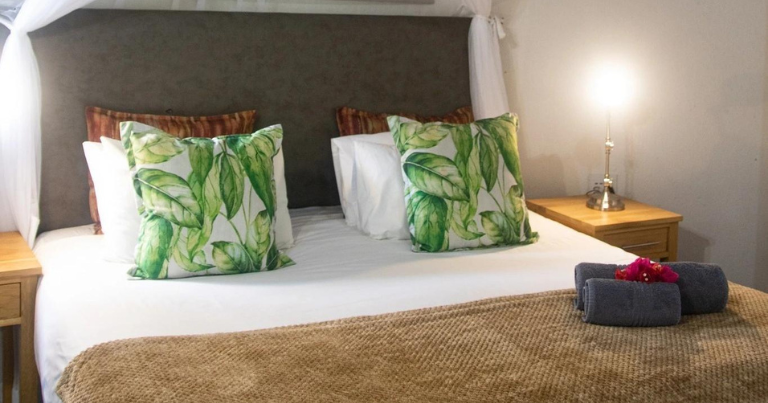 Escape to Sefapane Lodges and Safaris, a haven in a 9-hectare tropical garden, a short drive from Kruger National Park's Phalaborwa gate.
Whether you're travelling for business, friends, or family, this lodge showcases the Kruger National Park and its awe-inspiring wildlife.
Accommodation caters to every need. Experience an authentic African living space with the Standard Rondavel, featuring a grass-thatched roof. The Luxury Rondavels provide an enchanting experience for those who desire premium luxury. Families can fit comfortably in the Family Rondavels, with two bedrooms per family suite.
You'll have the opportunity to enjoy the many activities on offer. Take part in Open Vehicle Safaris, and witness the stunning wildlife around the park.
Guided Bush Walks offer nature lovers a chance to get closer to nature and understand the habitat these incredible creatures call home. Bird lovers can enjoy bird spotting and many other species in the park.
Google rating: 4.3 
Location: Koper Road, Phalaborwa
Contact: 015 780 6700
7. Amafu Forest Lodge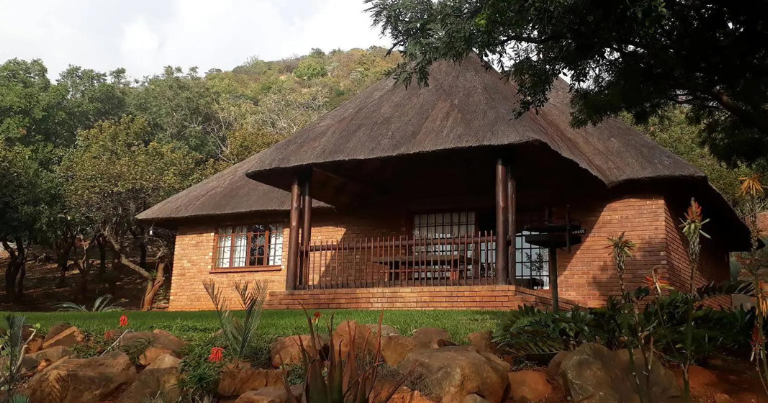 Set on the breathtaking Blyde River Canyon sits the Amafu Forest Lodge, 3 hours away from Polokwane.
Upon entering the lodge, you'll be greeted by a spectacular view of the Mariepskop Mountains. Unlike other resorts on this list, Amafu offers a range of snug cottages and well-equipped tents, with each featuring dining facilities and private bathrooms.
After a good night's rest, you'll be woken up by the scent of strong coffee and breakfast at the rainforest cafe.
The serenity you'll feel will leave a lasting impact during your stay. The Alfresco Bar will serve many flavourful local dishes, and if you're up for some good-ole braai meat, a braai session on the Boma can be arranged.
Mountain biking, hiking, and river rafting at the Blyde River are all available at the Moholoholo Animal Rehabilitation Centre, 5 km away from Amafu. 
Google rating: 4.2
Location: Mare Street, Kampersrus AH
Contact: 078 478 2638
8. Shangri-La Country Hotel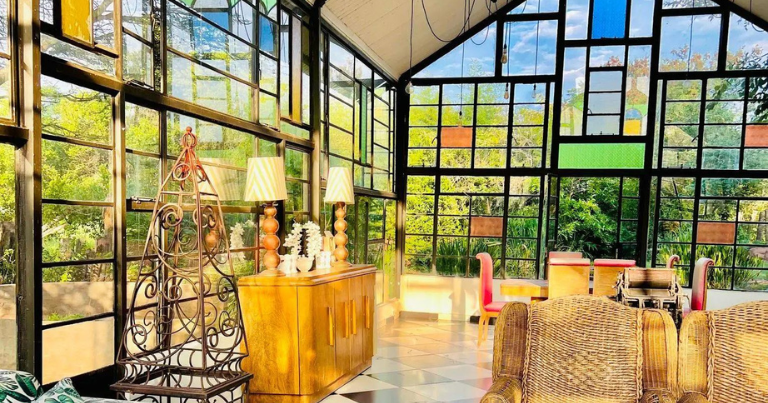 A 2-hour drive from Polokwane, the Shangri-La Country Hotel and Spa is located. Surrounded by incredible flora, and bare-stone walkways strewn throughout the resort, its rustic charm will settle your nerves. With 49 luxurious en-suite rooms, your accommodation will be apt throughout your stay.
Satisfy your culinary desires at the two exquisite restaurants and bars, where delectable dishes and refreshing beverages await.
The Baroque-themed Heritage restaurant promises unforgettable dining experiences. For true relaxation, the Labyrinth offers a spiritual experience.
Treat yourself to spa sessions by the poolside or take part in leisure activities like mini-golf, outdoor chess, and tennis.
Families can revel in the sparkling pool with a kids' splash area. While meerkats, monkeys, and baboons add a touch of wildlife charm, guests are urged to maintain a respectful distance and refrain from feeding them. Shangri-La's commitment to safety ensures that your stay is both magical and secure.
Google rating: 3.9
Location: Eersbewoon Road, Modimolle
Contact: 014 718 1600
9. Fusion Boutique Hotel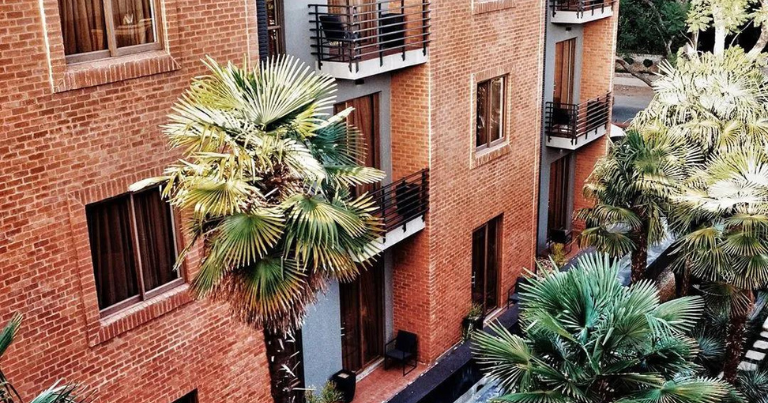 The Fusion Boutique Hotel can be found within Polokwane Central. This resort ensures a personalised five-star stay.
Guests can gaze upon the many beautiful art pieces located throughout the resort. Upon entering your living quarters, you'll enjoy 1 of the 30 decorated junior suites or three themed master suites, each displaying a masterpiece of design and comfort.
Guests will luxuriate in absolute comfort with marble-furnished bathrooms, underfloor heating, and heated towel rails.
Extras like in-room massages, a bath and pillow menu, 24-hour cappuccino and latte service, and a personalised minibar are all at your fingertips.
The Saskia Fine-Dining Restaurant is a culinary adventure with a menu featuring Cajun prawns, chipotle wings, braised oxtail, beef potjie, braised lamb, and an array of lovely desserts, including Cape Malva pudding, and baked macadamia cheesecake.
Google rating: 4.7 
Location: 4 Schoeman Street, Polokwane Central, Polokwane
Contact: 015 291 4042 
10. Eskulaap Hotel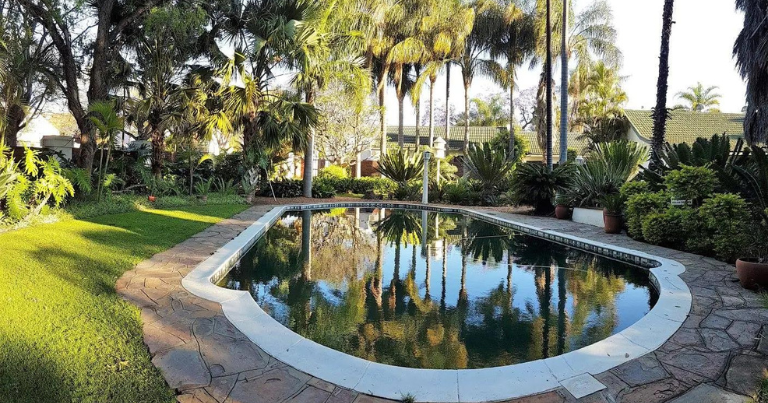 The final selection of resorts comes from the Eskulaap Hotel, less than 5 km from Polokwane's Peter Mokaba Stadium.
With a selection of spacious luxury chalets to choose from, all come standard with amenities that include WiFi access, air conditioning/heating, a bar fridge, and a fully-equipped kitchen.
If you and your significant other want to enjoy a resort holiday while taking in Polokwane's vibrant city centre, their stylish standard rooms are perfect.
Each room has a plush double bed and ensuite bathroom, creating a cosy ambience. Eskulaap Hotel also offers various activities nearby, from birdwatching to golfing. Rest assured; you'll enjoy a wonderful experience at the Eskulaap Hotel. 
Google rating: 3.7
Location: 54 Rissik Street, Polokwane Central, Polokwane
Contact: 015 297 3288