Are you ready to visit the charming Franschhoek? The town is home to historic Cape Dutch architecture and centuries-old vineyards. Many travellers know this location as an enticing wine and culinary hotspot. But that's not all that's on offer. Do you want to learn more about the things to do in Franschhoek?
You may be looking for adventure. You will be satisfied with a series of hiking trails in a nature reserve. Do you love cars? A motor museum gives you insights into the history of classic vehicles. Mountain bike riders and animal enthusiasts should feel included too. This town offers these activities and so much more. Are you keen to learn about the top 10 things to do in Franschhoek? Read on.
Planning to visit Franschhoek? Check out the pages below:
Top 6 Things to Do in Franschhoek
1. Leeu Estates
This luxurious hotel sits on a wine estate in the Franschhoek Valley. Leeu Estates offers Luxe rooms with sitting areas, marble bathrooms with heated floors, free Wi-Fi, flat-screen televisions, minibars, and tea and coffee-making facilities. Fireplaces and terraces are available in upgraded rooms, and suites include separate living rooms. An elegant restaurant with a fireplace offers upscale international cuisine and afternoon tea. There's also a trendy bar with a wood-burning stove and a glass-enclosed eatery serving breakfast and tapas. In addition, there is an outdoor pool, a spa, 24-hour room service, and a gym.
Opening times: The operating times of the various eateries at Leeu Estates vary. Feel free to contact them for more information.
Address: Dassenberg Road, Franschhoek
2. Franschhoek Pass Lookout Point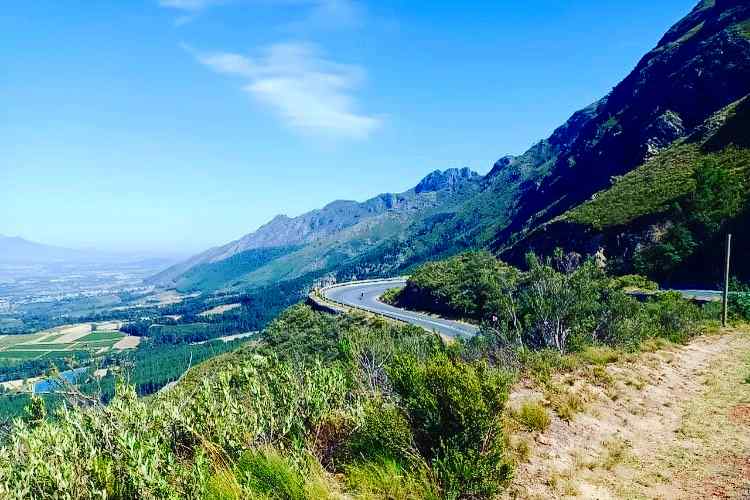 Next, our guide of things to do in Franschhoek features a vantage point you should check out. The top of Franschhoek Pass will reward you with picturesque views of the town, valley, and as far as Simonsberg and beyond. Some travellers even recommend riding the pass via bicycle to take those panoramic shots. Do you plan to get some beneficial exercise? Enjoy a refreshing splash or drink at a freshwater fountain 200 metres below the viewpoint.
Opening times: 24 hours
Address: Lambrechts Road, Franschhoek (near the Mont Rochelle Nature Reserve)
---
Also Read: The 20 Best Rosebank Restaurants
---
3. La Cotte Farm
La Cotte Farm sits just a short distance from the charming village of Franschhoek. This hotel combines proximity to the buzz of Main Street with the peace and privacy of a wine farm. Choose from La Cotte's wide selection of accommodations and dine at their restaurant. In addition, there are rooms in the Manor House Hotel, the La Cotte Villa, and the self-catering cottages of Orchard and Forest.
Opening times: The La Cotte Farm Restaurant is open from 09h00 to 16h00 (the kitchen closes at 15h00).
Address: 24 La Cotte Street, Franschhoek
4. Franschhoek Motor Museum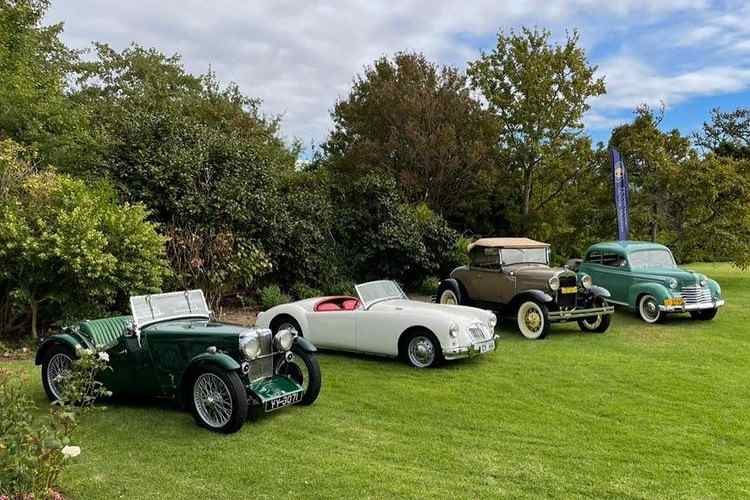 This item on our things to do in Franschhoek list is for motor enthusiasts, tourists, and local families. The Franschhoek Motor Museum is a must-see South African attraction. The museum's collection displays over a century of automotive history, with more than 220 vehicles. There are classics like the Oldsmobile Curved Dash, Ford Model T, 1917 Triumph Model H, and more.
Opening times: The museum is open Monday to Friday from 10h00 to 17h00 and Saturday to Sunday (and on public holidays) from 10h00 to 16h00 (the last admittance is at the start of the final hour). The museum is closed on Good Friday and on Christmas Day.
Cost: Adults pay R80, pensioners and motor club members (with member IDs) pay R60 and children (ages 3-12) may enter for R40.
Address: R45, Franschhoek
5. MIKO
Treat yourself to breakfast, light bites, and drinks at MIKO at the Mont Rochelle Hotel & Vineyard. As you wait for your selections at luxurious seating, enjoy the gorgeous scenery outside, going all the way to mountains and hills in the distance. MIKO doesn't just offer breakfast. The eatery serves a Bar & Terrace menu during lunch and a dinner menu.
Breakfast: 08h00 to 10h30
Bar & Terrace Menu: 12h00 to 16h00
Dinner: 18h30 to 22h00
Bar: 11h00 to 23h00
Happy Hour: 17h00 to 19h00 at the bar
Address: Dassenberg Road, Franschhoek
Make a booking: dineplan.com
6. Mont Rochelle Nature Reserve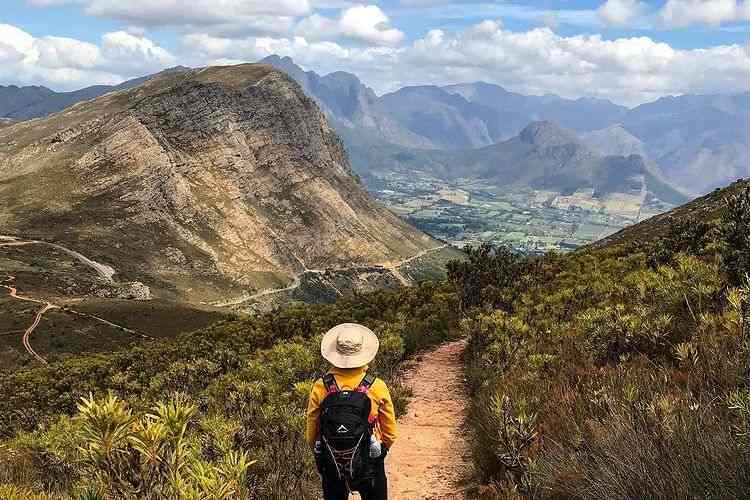 Number 6 on our list of things to do in Franschhoek is the magnificent Mont Rochelle Nature Reserve in the Franschhoek Mountains. This reserve is part of the UNESCO-designated Cape Winelands Biosphere Reserve. Mont Rochelle offers spectacular views of the Franschhoek Valley (even as far as Table Mountain on a clear day), various plant life, and well-maintained hiking trails. Proteas, ericas, pincushions, restios, and other species are among the spectacular fynbos variety inside Mont Rochelle Nature Reserve.
Opening times: Daily from 09h00 to 17h00.
Cost: Day permits – R70 per person, and children under 12 years enter free of charge when a paying adult accompanies them. Year permits are also available at R350 per adult, while children under 12 enter for free. In addition, pamphlets are available for R30. No cash payments permitted on arrival.
Address: Franschhoek (near Franschhoek Pass Lookout Point on Lambrechts Road)
Other Great Things to Do in Franschhoek
7. Leopard's Leap
Leopard's Leap Family Vineyards is a famous family-friendly tourist destination. Visit the Leopard's Leap Tasting Room to try one of their premium wines. Then, relax in an informal setting with the winery's Rotisserie-based lunches served via the on-site restaurant. Leopard's Leap invites visitors to share their passion for food, literature, and conservation.
Opening times: Tuesday to Sunday from 09h00 to 17h00.
Breakfast: 09h00 to 12h00
Brunch: 09h00 to 14h00
Lunch: 11h00 to 16h00
Address: R45 Main Road, Franschhoek
Make a booking: dineplan.com
8. Franschhoek Wine Tram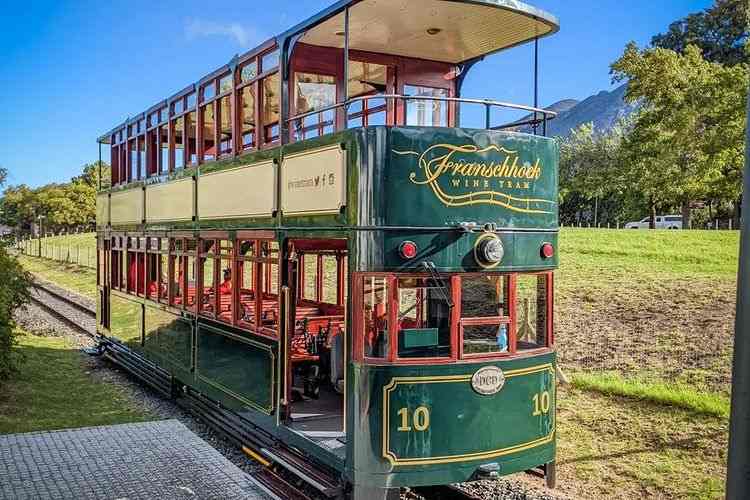 Now for one of the more scenic things to do in Franschhoek. One of the best ways to discover the true essence of the Franschhoek Valley is to take the Franschhoek Wine Tram. Travelling through rolling vineyards in a double-decker tram or open-air tram bus is a unique and leisurely manner to see the valley. The tour includes visits to some of South Africa's oldest and most prestigious wine estates.
Opening times: Daily from 09h00 to 17h00
Address: Corner of Main Road and Cabriere Street, Franschhoek
ALSO READ | The 20 Best Restaurants in Franschhoek
9. The Franschhoek Market
Entertain the whole family with a visit to the Franschhoek Market. Explore delis, coffee brewers, craft beer stalls, and vendors offering fresh produce and other treats. You'll also shop for unique art, crafts, antiques, and vintage clothing. Mingle with the locals as you and the family discover everything this market has in store for you.
Opening times: Saturday from 09h00 to 15h00 (summer) and 10h00 to 15h00 (winter). For opening time updates, or market day cancellations visit the Facebook page.
Cost: Entry is free except during Bastille Festival weekend.
Address: 29 Huguenot Road, Franschhoek
10. Hey Joe Brewing Company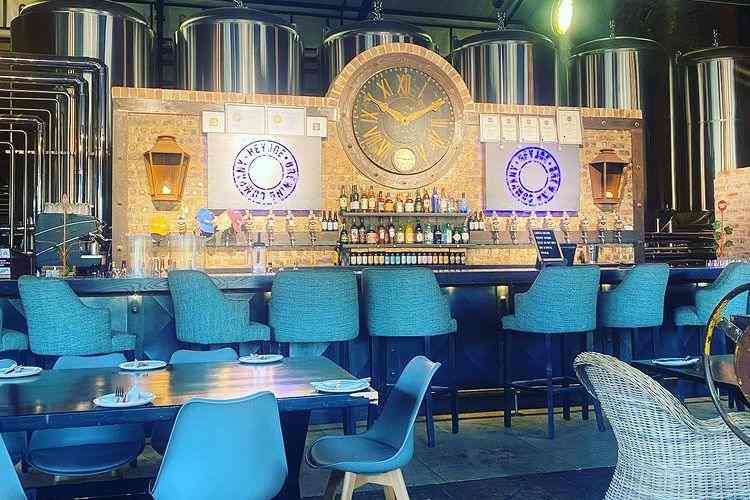 Now for the final item on our list of things to do in Franschhoek. Hey Joe Brewing Company is a Belgian-inspired brand about making the brewing experience fun for everyone. But this venue is not just a brewery, Hey Joe includes a restaurant catering to different diets and children. Besides getting to taste different beers and enjoy tap beer by the glass, get an insight into how the brewing process works.
Opening times: Monday to Sunday from 11h00 to 18h00, but Friday from 11h00 to 21h00
Menu: Hey Joe Brewing Company Taproom & Restaurant Menu
Address: R45, Franschhoek
Frequently Asked Questions
What is special about Franschhoek?
This traditionally French town is the country's food and wine capital, and no one can argue with that. Franschhoek has eight of the top 100 restaurants in the country, nearly 30 wine cellars, and over 28 restaurants to choose from for your gastronomic experience.
What does the name Franschhoek mean?
Franschhoek is Afrikaans for "French Corner." The French Huguenots who settled in the area in 1688 gave the town its name.
Also read: