Durban, South Africa, is one of the most beautiful cities in the world. With stunning beaches, vibrant culture and bustling nightlife Durban has something for everyone! If you're looking for an unforgettable adventure in 2023, then look no further than Durban. Here are the 14 top places to visit in Durban 2023 when exploring this amazing city. Get ready to explore all that Durban has to offer with our list of must-see attractions!
1. UShaka Marine World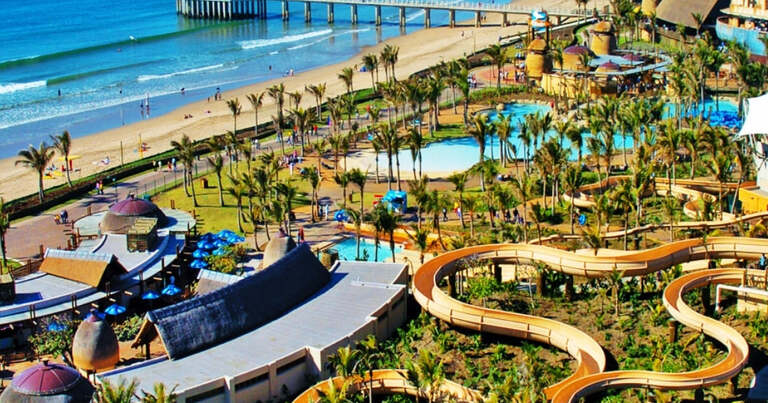 Ushaka Marine World, is an aquatic theme park with a variety attractions that appeals to all ages. At this park you are able to swim with dolphins and discovering the ocean's secrets in the Wet 'n Wild waterpark. There is also a 16th-century shipwreck that you can explore. After you can immerse yourself in the unique culture of the AmaZulu people. Ushaka Marine World provides a range of activities for you to enjoy.
Operating hours: Monday – Sunday, 9:00 am – 05:00 pm 
Location: 1 King Shaka Ave, Point, Durban, 4001 
Contact: 031 328 8000
---
Also Read: Explore Johannesburg Zoo
---
2. The Valley Of A 1000 Hills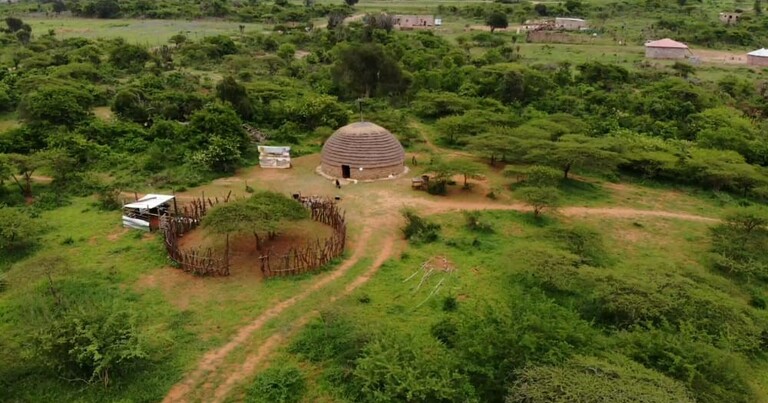 The Valley of a 1000 Hills is a picturesque region in Durban, South Africa. The area has incredible views of lush green grasslands and rolling hills. It is a peaceful and beautiful area with rich local cultures passed down through generations.   
Location: 47 Old Main Rd, Bothas Hill, Durban, 3610  
Contact: 031 322 2854
3. Moses Mabhida Stadium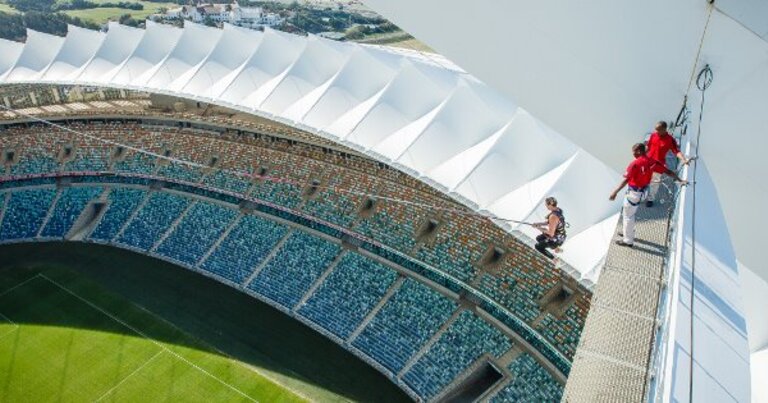 Moses Mabhida Stadium is one of the most iconic stadiums in South Africa. The stadium is named after Moses Mabhida. A prominent figure in the struggle against apartheid. It is situated within the Kings Park Sporting Precinct. The stadium features a unique arch that soars to the sky with an iconic SkyCar ride that allows you to experience the stadium from above.
Location: 44 Isaiah Ntshangase Rd, Stamford Hill, Durban, 4023   
Contact: 031 582 8222
4. Golden Mile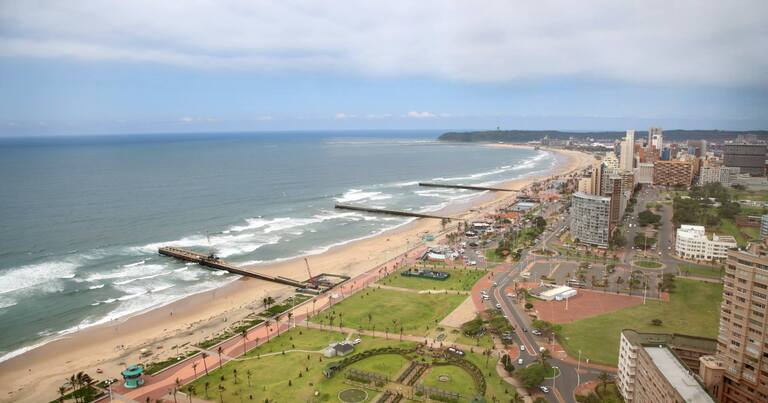 The Golden Mile in is a well-known beachfront promenade. Located between uShaka Marine World and Blue Lagoon Beach. You should know that this seaside strip has plenty to offer. Its sandy beaches and long boardwalk dotted with restaurants, shops and arcades. A walk along the Golden Mile allows you to take in the views and experience Durban's holiday atmosphere.
Location: Beach Walk, Durban Central, Durban
5. Umgeni River Bird Park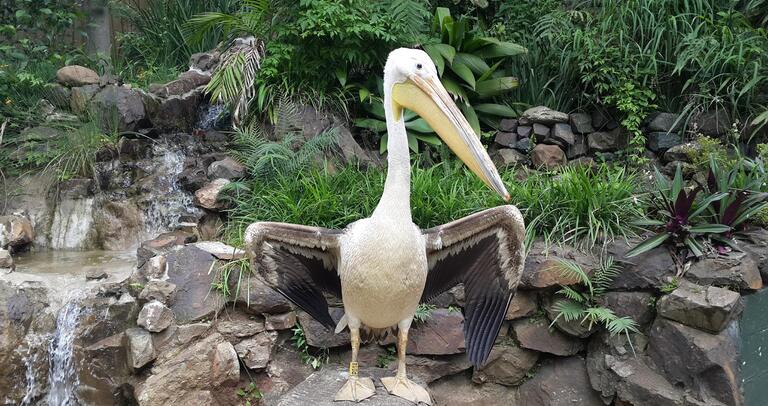 The Umgeni River Bird Park is an amazing oasis of nature and birds right in the heart of Durban. This bird park covers more than 8 hectares of land. It is home to over 2000 birds representing over 200 different species from around the world. The gates to the park have been open since the 1990s. Visiting the park is a great way of getting away from the hustle and bustle of daily life. 
Operating hours: Monday – Sunday, 9:00 am – 04:00 pm 
Location: Riverside Rd, Durban North, Durban, 4051 
Contact: 031 322 5750 
6. Phezulu Safari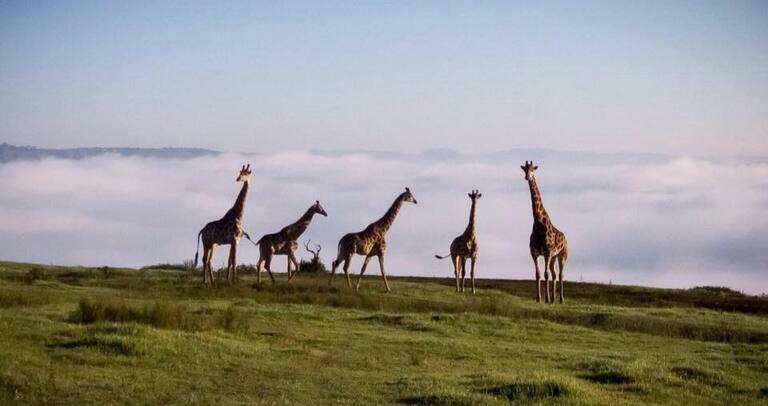 Phezulu Safari offers an incredible experience in Durban, South Africa. You can explore the park's diverse wildlife on safari tours. While on a safari tour you to take a closer look at exotic species. The park also offers cultural tours and interactive activities. This includes bird shows, snake demonstrations, traditional dancing and face painting. You can get up close and personal with iconic animals, creating lasting memories. Phezulu Safari Park offers a unique experience that will delight any nature lover!
Operating hours: Tuesday – Sunday, 8:00 am – 04:30 pm
Location: 90 Old Main Rd, Bothas Hill, Outer West Durban, 3610
Contact: 031 777 10007
7. Victoria Street Market

 
Victoria Street Market is known for its vibrant atmosphere, colourful stalls and bustling activity
. This open-air market has been a popular spot among locals and tourists since it opened in 2017. The market offers a wide variety of wares – from fresh produce to crafts and clothing. Vendors offer traditional cuisines such as bunny chows, samoosas, roti rolls and sushi. There are also stalls selling spices, jewellery, local crafts and other handmade items.
Operating hours: Monday – Friday, 8:00 am – 05:00 pm; Saturday, 08:00 am – 04:00 pm; Sunday, 09:00 am – 03:00 pm    
Location: 151/155 Victoria St, Durban Central, Durban, 4001  
Contact: 031 306 4021
8. Durban Botanic Gardens
Visit the Durban Botanic Gardens to get your taste of natural beauty. This oasis is the beauty in the heart of one of South Africa's busiest cities.
You can enjoy lush subtropical vegetation, including over 1000 species of trees and shrubs
. The gardens has over 140 species of birds and a wide variety of indigenous mammals. The garden offers a tranquil environment for strolls, bird watching, and so much more.
Operating hours: Monday – Sunday, 07:30 am – 05:45 pm     
Location: 9A John Zikhali Rd, Berea, Durban, 4001   
Contact: 068 598 1396
9. Indian Quarter
The Indian Quarter is a charming and vibrant city area with Indian culture and heritage. It is home to some of the oldest Hindu temples, mosques, and churches in South Africa. Many of which
were built
during the early 19th century. The area
is known
for its bustling marketplaces, colourful bazaars and street-side eateries.
Location: Grey Street, Durban
10. Mitchell Park Zoo
The Mitchell Park Zoo in Durban, South Africa, is home to various animals and plant species. You can explore the zoo's tropical gardens and see exotic species. This includes the majestic Bengal Tiger, long-necked Giraffe and the playful African Penguin. The zoo also has areas dedicated to African wildlife. This
is called
the Savannah and Bushveld sections. Both of which feature rare species like the Black Rhinoceros and Sable Antelope. Additionally, the zoo is home to various birds, reptiles, mammals, amphibians and fish.
Operating hours: Monday – Sunday, 09:00 am – 04:00 pm      
Location: 10 Ferndale Rd, Morningside, Durban, 4001    
Contact: 031 303 2275
11. The Sri Sri Radha Radhanath Temple (Hare Krishna Temple)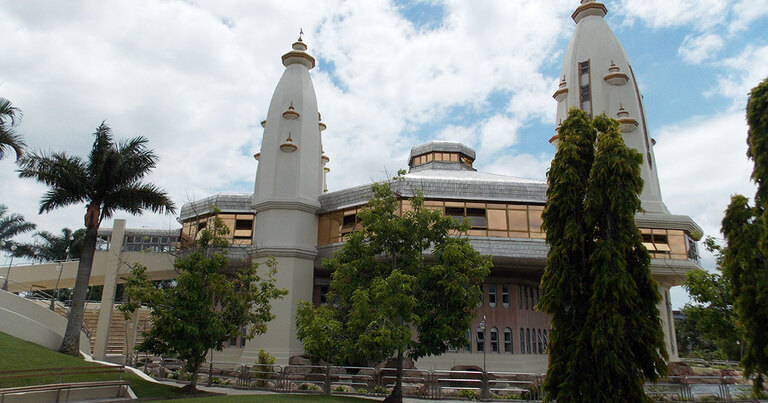 The Sri Sri Radha Radhanath Temple is both unique and beautiful. The temple features a Hundu-style garden and fountain. Visitors can explore the beautiful structure and take part in daily rituals. This includes kirstan (devotional singing) and arati (offering lamps). The temple is a great place if you are looking to experience Indian culture and spirituality.
Operating hours: Monday – Saturday, 04:30 am – 09:00 pm; Sunday, 04:40 am – 07:00 pm      
Location: 50 Bhaktivendanta Swami Cir, Westcliff, Durban, 4092    
Contact: 031 403 3328
12. Umhlanga Rocks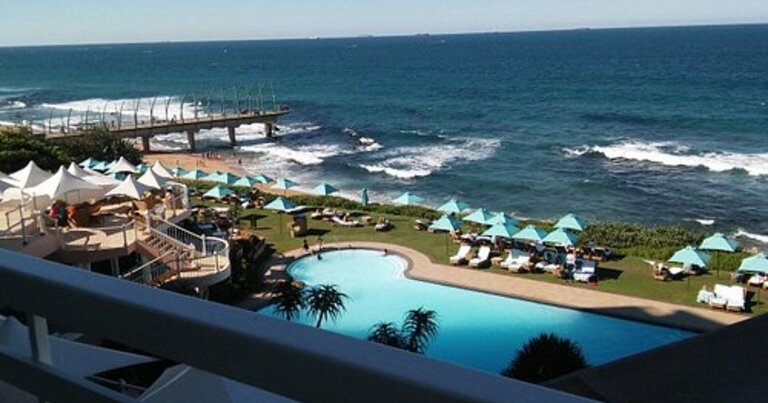 Umhlanga Rocks is a beautiful beachfront town located in Durban. It
is located
on the Indian Ocean and
is known
for its white sandy beaches. The beach has a picturesque promenade that overlooks the ocean. Giving you a spectacular view of the coastline from sunrise to sunset. Umhlanga Rocks is also home to five-star hotels and resorts. You can also enjoy various activities such as horseback riding and even snorkelling. Take advantage of the Durban summer heat and make your way down to Umhlanga Rocks.
Operating Hours: Daily
13. Kwamuhle Museum
The Kwamuhle Museum is an interactive and educational facility. This facility celebrates the history of the city's early Indian settlers. The Kwamuhle Museum aims to give you insight into Durban's unique cultural heritage. The museum allows you to experience living in a traditional Indian home in the 19th centure.
Operating hours: Monday – Friday, 08:30 am – 04:00 pm; Saturday, 08:30 am – 12:30 pm      
Location: 130 Bram Fischer Rd, Durban Central, Durban, 4001    
Contact: 031 311 2237
14. Hluhluwe-iMfolozi Park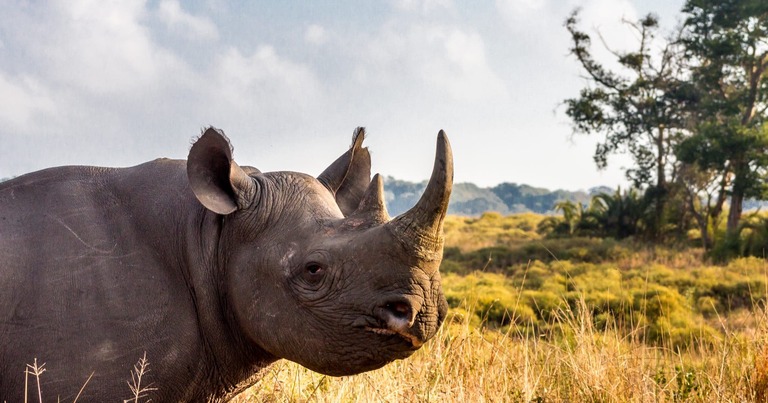 Our last destination on our list of 14 Top Places to Visit in Durban 2023 is Hluhluwe-iMfolozi Park. This is the oldest proclaimed nature reserve on the African continent. This protected area covers an impressive 96,000 hectares of varied topography. From open savannah and woodlands to wetlands and dense bush. The park is home to a remarkable diversity of life.
This includes elephants, rhinos and lions to smaller creatures such as tortoises, geckos and mongooses
. After a day of exploring, you can get a delicious meal at any of the fantastic restaurants in Durban. 
Contact: 033 845 1999