Nestled in the heart of the African bushveld lies the small mining town of Cullinan. Although it may be small, there is certainly no shortage of things to do in Cullinan! From adrenaline-pumping activities to more relaxed pursuits, there is something for everyone in Cullinan. So start planning your trip today!
DEAL: Head over to the Zebra Nature Reserve Safari Getaway B&B Deal For 2 People
Top 10 Things to Do in Cullinan
1. Adventure Zone
Are you looking for some adventure in your life? Look no further than Adventure Zone Cullinan! They offer various outdoor activities that are perfect for couples, groups, or individuals. From quad bike riding and hiking to archery and ziplining, Adventure Zone has something for everyone. Visit them and see why they're considered one of the best team-building companies in Gauteng!
Opening times: Monday – Friday, 08h00 to 17h00; Saturday to Sunday, 08h00 to 15h00
Address: 103 Oak Avenue, Cullinan
2. Windy Brow Game Reserve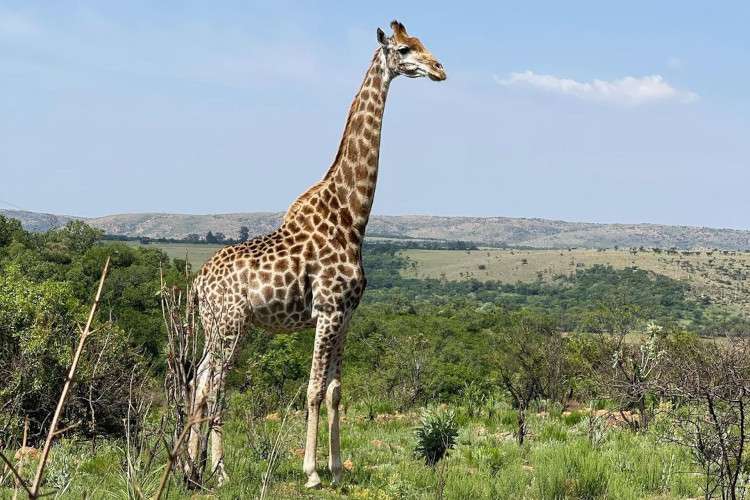 Number 4 on our list of things to do in Cullinan is the perfect spot for a nature escape. Just 30 minutes from Pretoria and 1 hour from Johannesburg, this reserve is accessible but feels worlds away. One of the best things about Windy Brow Game Reserve is the abundance of wildlife and bird life. In addition, this location features various trails for hiking, trail running and mountain biking. In other words, the Windy Brow Game Reserve caters to many different skill levels, so all should feel welcome.
Opening times: The game reserve is open from Saturday to Sunday from 07h00 to 17h00.
Address: Unnamed Road, Cullinan
3. Cullinan Golf Club
Tucked away in the small town of Cullinan, 30 kilometres outside of Pretoria, is a golf course with a rich history dating back to 1905. Discover one of the best places to play golf in the country. In 1954, it was rated the best 9-hole course in South Africa. However, it has undergone several redesigns to keep up with the growing demand for a top-notch course in this region. You're welcome any day of the week, but Saturday tee-off times must be booked in advance.
Opening times: The golf club is open daily from 06h00 to 17h00.
Address: 1 Main Road, Cullinan
4. Lion and Cheetah Sanctuary
Have you ever wanted to see a lion up close? How about a cheetah? Or even a hyena? Well, now you can! The Lion and Cheetah Sanctuary in Roodeplaat is home to all of these amazing animals and more. Come see lions, cheetahs, hyenas, servals, antelopes, horses, and more in their natural habitat. This sanctuary is a lovely place for animal and wild cat lovers looking for things to do in Cullinan. All the owners and the staff really do care for the animals.
Opening times: Tours are available daily at 11h00 and 14h00.
Address: GFGG+4FP, Roodeplaat
5. Ditsong Sammy Marks Museum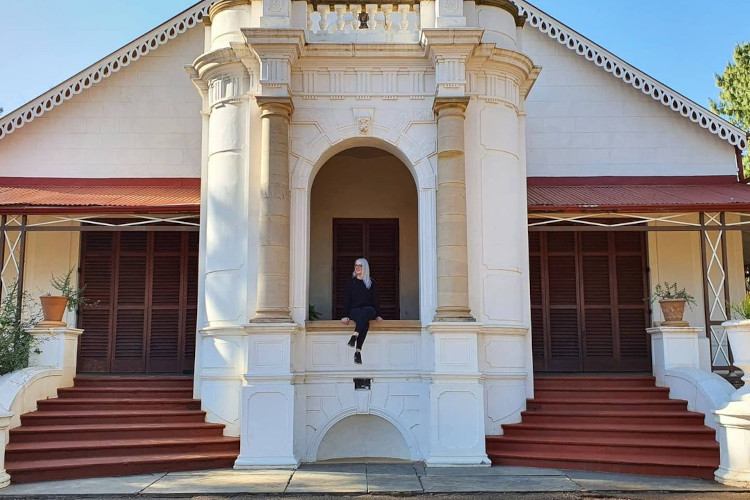 Join guided tours through the Ditsong Sammy Marks Mansion, where visitors can learn about the life of Sammy Marks and his family. The guides take visitors back to the Victorian era, sharing stories about the family's experience during the South African War and Sammy's achievements as a businessman and entrepreneur. Visitors can also see beautiful Victorian silver, porcelain, and furniture that belonged to the Marks family.
Opening times: Tuesday to Friday from 07h30 to 16h00; Saturday to Sunday from 10h00 to 15h00; Monday it is closed
Address: Savannah Country Estate
6. Rietvlei Nature Reserve
Rietvlei Nature Reserve is the next highlight on our list of things to do in Cullinan. This vast nature reserve is in the city of Tshwane, South Africa. It covers 4,000 hectares and is home to various animals, plants, and birds. For example, see if you can spot some of South Africa's most iconic animals, including eland, buffalo, white rhino, red hartebeest, cheetah, and hippo. Visitors can also expect to see nocturnal animals like hedgehogs and bushpigs. With so much to see and do, Rietvlei Nature Reserve is an enticing place to escape the hustle and bustle of the city.
Opening times: Monday to Sunday from 06h00 to 18h00
Address: 14 Game Reserve Ave, Rietvallei 377-Jr, Pretoria
7. Cullinan Mine Tours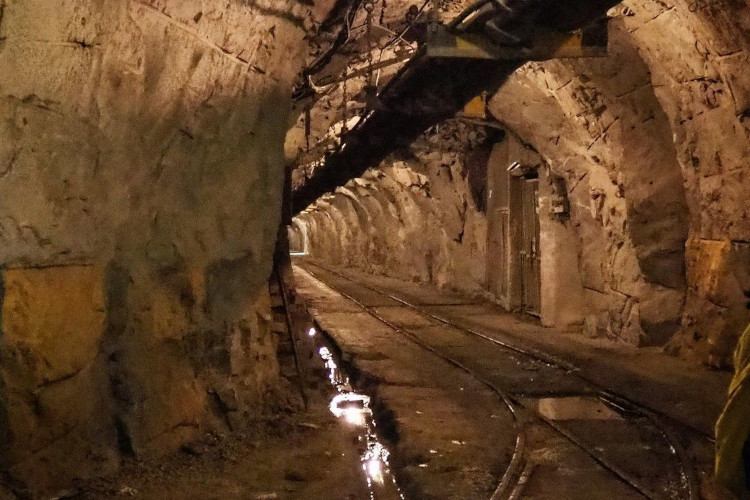 Ever wanted to see where some of the world's most beautiful diamonds come from? How do they make their way from the earth to the jewellery store? Well, now's your chance! Cullinan Tours conducts surface and underground tours of the Cullinan Diamond Mine. This working mine has produced some of the largest, highest-quality gemstones in the world, including the famous 3106-ct Cullinan Diamond. Several record-breaking blue diamonds have recently been discovered at the Cullinan Diamond Mine, including a 122.52-carat diamond that sold for US$ 27.6 million in 2014. You'll also get the opportunity to visit the Cullinan Diamond Mine Market for an exceptional diamond and jewellery shopping experience.
Tour times: Monday to Sunday from 08h30 to 12h00
Address: 99 Oak Avenue, Cullinan
8. Ditsong Willem Prinsloo Agricultural Museum
Located on the farm Kaalfontein and showcasing the history of the development of agriculture in South Africa, this is one of the final things to do in Cullinan. The history covered at this venue ranges from the Stone Age to 1945. There are two main sections for the museum exhibits, indoor and outdoor. The indoor section of the museum features the history of agriculture in South Africa. These exhibits include displays on the early Stone Age and Iron Age, as well as the history of farming in South Africa. The outdoor section of the museum features various live farm animals, horse rides, and a garden.
Opening times: Monday to Friday from 08h30 to 16h00; Saturday to Sunday from 09h00 – 15h00.
Address: R104 Old Bronkhorstspruit Road, Rayton, Cullinan
9. Roodeplaat Dam Provincial Nature Reserve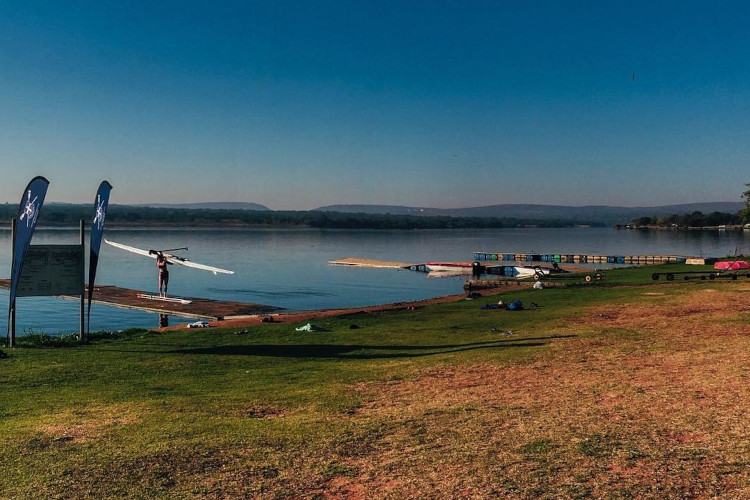 Amid the buzz of the city, it's easy to forget that there are still places of beauty and tranquillity. The Roodeplaat Dam Provincial Nature Reserve is one such place. Just a short drive from Pretoria, this nature reserve offers visitors a chance to escape the city noise and enjoy the peace and quiet of nature. The location is home to various wildlife, including zebras, wildebeest, and many different birds. It's a perfect spot for a picnic or a hike, and the dam is ideal for fishing. So whether you're looking to relax or explore, the Roodeplaat Dam Provincial Nature Reserve will offer something for everyone.
Opening times: Monday to Sunday from 06h00 to 18h00
Address: 9956+88, Roodeplaat
Phone: 082 638 6778
10. Horse Riding Adventure
Now we've come to the end of our guide to things to do in Cullinan. There are not many better ways to spend a fun and relaxing day than horseback riding through nature. At Horse Riding Adventures, you'll create memories that will last you a lifetime. From the moment you arrive and saddle up until you are cantering across a field, you will be in awe of the beauty around you. And the best part is that you don't need any experience! Their experienced guides will teach you how to ride a quad bike in just a few minutes. Choose from manual, semi-automatic, and automatic bikes. Before you know it, you'll feel like you've been doing this your whole life!
Opening times: Sunday to Friday from 09h00 to 16h00, and Saturday from 09h00 to 18h00
Address: R513, Cullinan
So, now you know more about what this charming town has to offer. Are you ready to explore the many things to do in Cullinan?
Frequently Asked Questions
What is the meaning of Cullinan?
Cullinan roughly translates to good-looking or handsome.
How did Cullinan get its name?
The magnificent Cullinan Diamond, the largest diamond ever discovered, is part of the Crown Jewels. The stone was discovered near Pretoria in 1905 and named after the mining company's chairman, Thomas Cullinan.
Picture: @engeladt / Instagram
Check out: