High tea in Cape Town has become an unexpectedly trendy activity that will soon take the country by storm. The well-known British tradition of High Tea started in the mid-1700s as a meal enjoyed by the working class served between your lunch and dinner meals. Fun fact, because this was done by the working class, it was usually done standing up or sitting on tall chairs, which is where the term "high" tea was struck. 
High tea in Cape Town is a WHOLE restaurant experience with tasty sweets, delicious savoury finger foods, and so many tea variations you will lose count! So let's take a look at the 12 best places for high tea in Cape Town!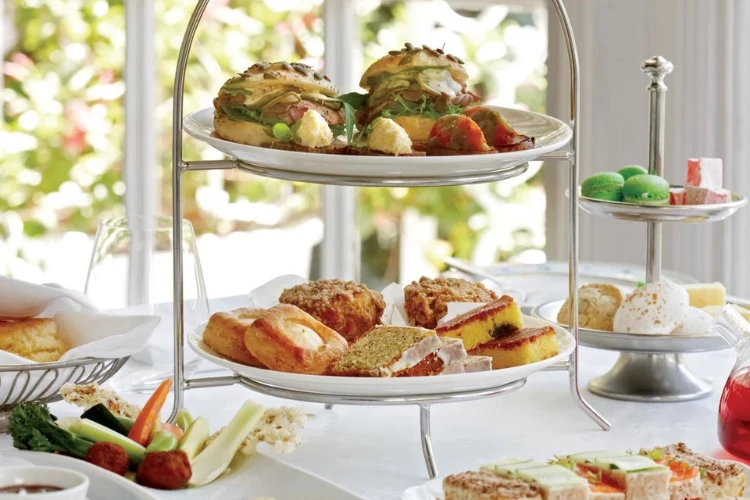 Photo courtesy of Mount Nelson
Mount Nelson is a must for afternoon tea at one of the most renowned landmarks in Cape Town, famed for its pale-pink exterior and stunning gardens. 
Embrace the age-old tradition of high tea in a Mount Nelson lounge, with a delectable range of finger sandwiches, followed by a menu full of treats perfect for those with a sweet tooth. Sample over 40 of the finest teas that will solidify an appreciation for fine teas. Enjoy all this and more, surrounded by gorgeously lush gardens.  
Google Rating: 4.7
Contact: 021 483 1948
Address: 76 Orange Street, Gardens, Cape Town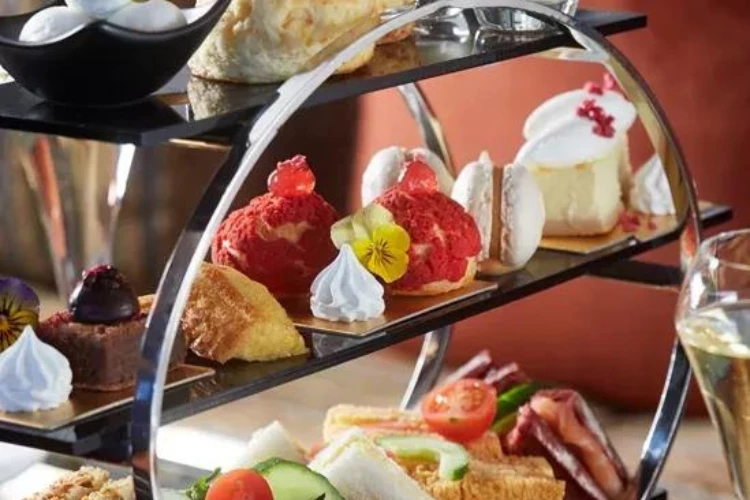 Photo courtesy of The Twelve Apostles
Indulge in a modern take on high tea at The Twelve Apostles. High tea is served twice a day, with a seating choice in either the Leopard Bar or the Conservatory, or just go twice in one day to enjoy both! You are served with a three-tier stand filled with mouthwatering sweets and savoury treats as you relax in the setting. Of course, what is a high tea without a wide selection of loose teas and specialty coffee. 
To round off your high tea experience, spoil yourself with The Twelve Apostles' Moët & Chandon high tea, served with a glass of Brut Imperial champagne. 
Google Rating: 4.6
Contact: 021 437 9000
Address: Victoria Road, Camps Bay, Cape Town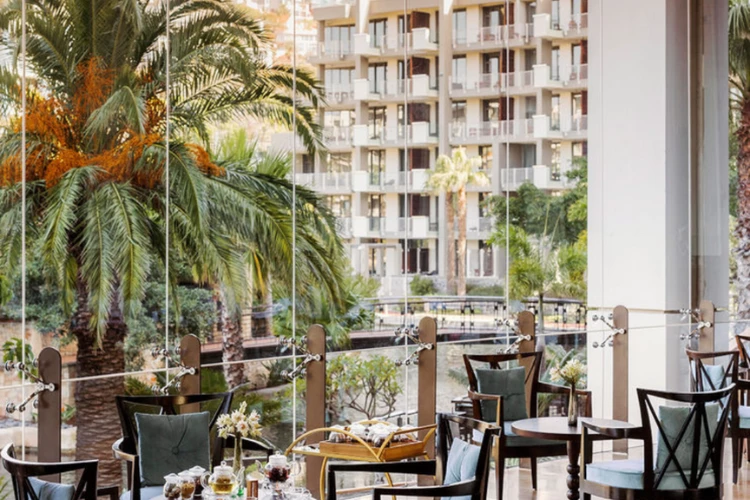 Photo courtesy of One&Only
One&Only's high tea in Cape Town gives you an opulent setting with a wide range of tasty sweet and savoury treats served buffet style; count us in! You can choose from a variety of eats from gourmet caramel and chocolate with gold leaf éclairs and what is said to be the best macaroons in the world, and that's only the beginning. Along with your yummy treats, high tea includes 25 tea options that will suit every person's taste buds. For those coffee addicts, One&Only has you covered with a selection of specialty coffees.  
Google Rating: 4.7
Contact: 021 431 5888
Address: Dock Road, V&A Waterfront, Cape Town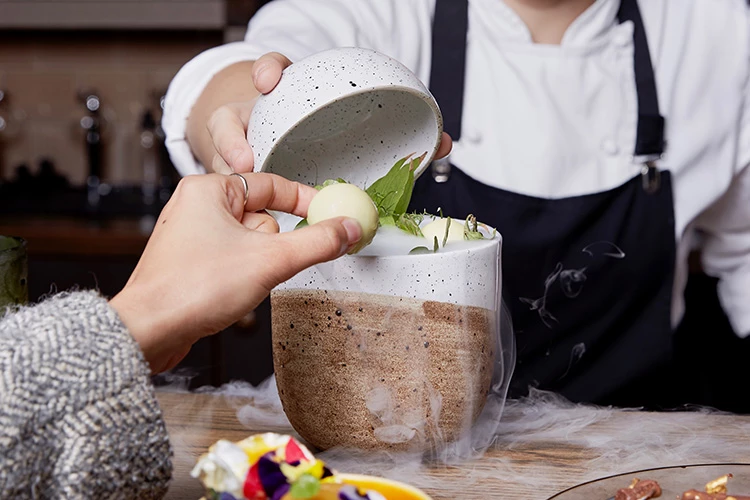 Photo courtesy of Coco Safar
You can't think of having high tea in Cape Town without Coco Safar. So enjoy a high tea experience like never before as Coco Safar takes you on a multi-sensory culinary journey to Paris, Istanbul, Shanghai, and finally back to Cape Town. The culinary team will serve you mouthwatering savoury, and sweet treats that are to die for. At the same time, the in-house Beverage Curator will select the perfect pairing for your dish, whether it's a botanical tea or a specialty coffee. High tea at Coco Safar includes 16 chapters of pure bliss across 4 iconic cities. So don't miss out on the ultimate high tea in Cape Town experience. 
Google Rating: 4.5
Contact: 021 433 1336, generalenquiries@cocosafar-sp.co.za
Address: 277 Main Road, Artem Galleria, Sea Point, Cape Town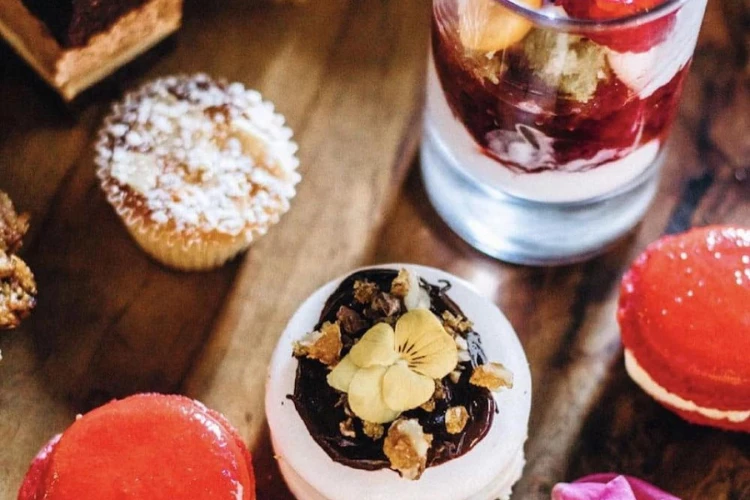 Photo courtesy of The Yard
The Yard is yet another high tea in Cape Town experience you don't want to miss! The Yard gives you a unique high tea experience by incorporating a Pan Asian twist while maintaining the essence of a quintessentially British tradition. 
Enjoy a selection of delicious high tea sweet treats with Indian-inspired savoury eats, along with an assortment of Asian fusion teas in a contemporary setting with The Yard's slick marble and plush leather interior designs. 
Google Rating: 4.3
Contact: 021 879 1157, info@theyardatsilo.co.za
Address: Ground Floor, Silo 4, Silo District, V&A Waterfront, Cape Town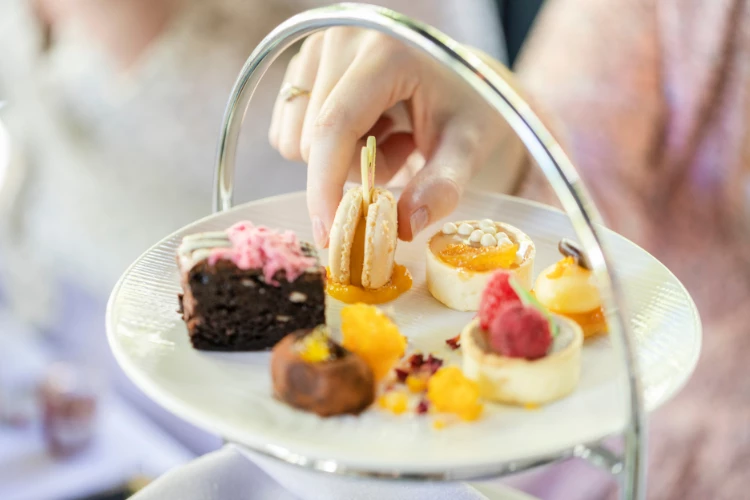 Set in the quiet, shady yard 53, this is an idyllic spot to enjoy a perfect high tea in Cape Town. Café-style tables and chairs are placed around a peaceful garden filled with lush bushes and beautiful flowers with an enchanting water fountain in the centre. 
Enjoy a variety of delicious treats and tasty savoury finger foods. Make sure to try the specialty teas, from ginger rooibos to oriental black chai and so much more. So if you are looking for something to do on a bright sunny day, High Tea in Cape Town is just the place to be. 
Google Rating: 4.5
Contact: 021 797 1421
Address: 53 Constantia Road at Courtyard 53, Cape Town
Enjoying this blog? Check out some restaurant deals below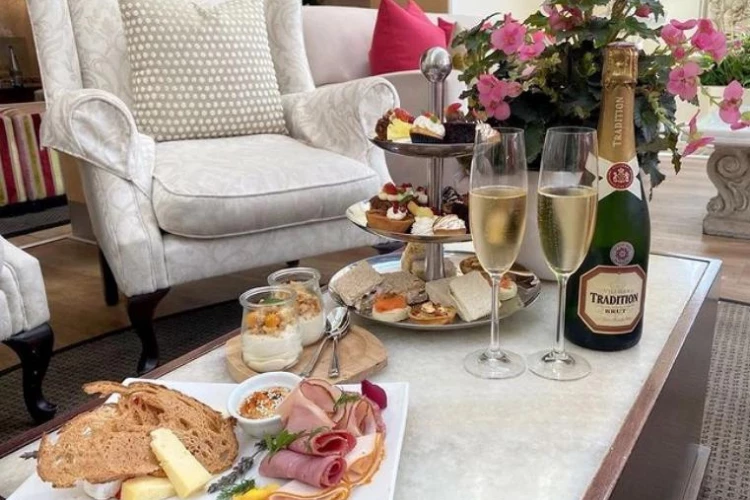 Photo courtesy of Cellars Hohenort
Come rain or shine, Cellars Hohenort high tea in Cape Town has you covered. Set in a country-style hotel in the centre of the Constania Valley, this is undoubtedly an experience all on its own with its indulgent high tea. 
Enjoy your decadent sweet and savoury treats in winter beside a crackling fireplace. Then, for those hot months, take your high tea in their airy glasshouse, surrounded by lush gardens and stunning mountains. The high tea menu includes an assortment of hand-crafted treats that will surely put a happy skip in your stride. 
Google Rating: 4.7
Contact: 021 794 2137
Address: 93 Brommersvlei Road, Constantia Heights, Cape Town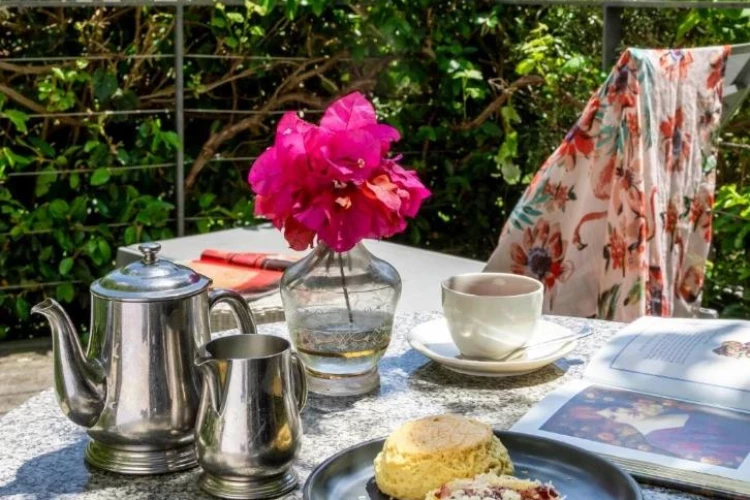 Photo courtesy of The Vineyard
The Vineyard is a perfect mixture of traditional and modern afternoon tea. Experience high tea in their flourishing green gardens with small elements of old-world charm. You can enjoy your Cape Town high tea, sipping fragrant tea in delicate china, while you nibble on sweet and savoury dishes prepared by highly experienced chefs. This experience will leave you with a feeling of peace and quiet contentment.  
Google Rating: 4.6
Contact: 021 657 4500
Address: Colinton Rd, Newlands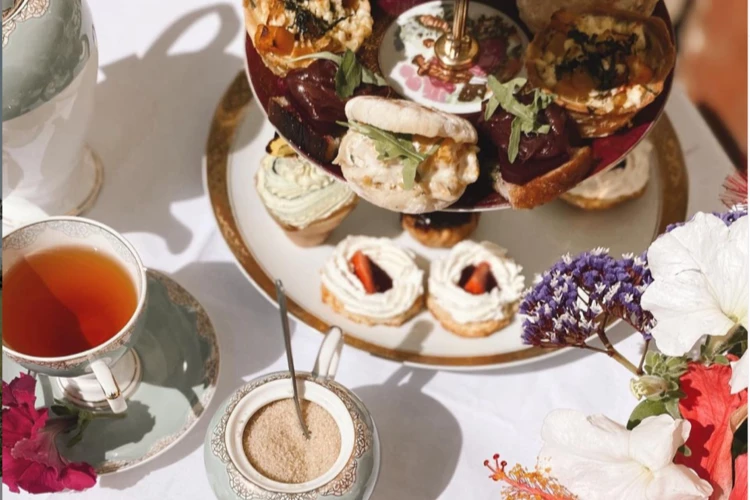 Photo courtesy of Casa Labia
There is nothing like sipping a cup of fragrant tea while looking out into the sea. If that is your true happy place, look no further than Casa Labia. Not only will you have the sea wind blowing through your hair, but you can also enjoy the Venetian-inspired interior. You are served with a selection of made-to-order savoury and sweet treats, making you wonder when you'll be able to make your next booking. 
Google Rating: 4.5 
Contact: 021 180 3119
Address: Casa Labia, 192 Main Road, Muizenberg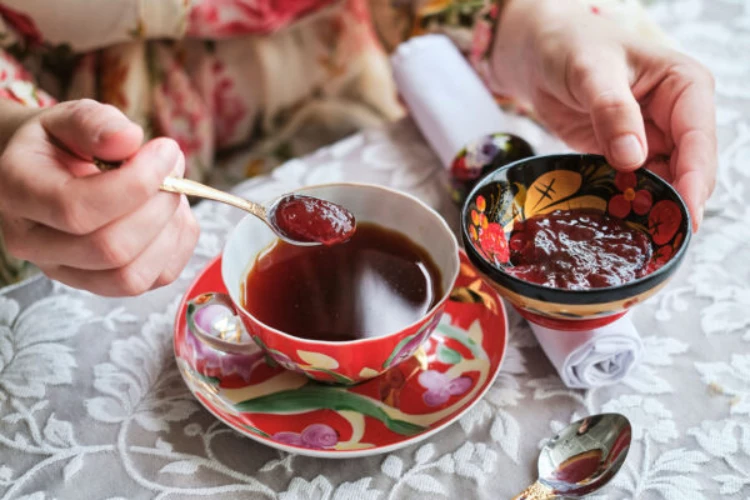 Photo courtesy of Hazendal Wine Estate
Hazendal Wine Estate sets itself apart with its high tea experience. You can expect to immerse yourself in an elegant Avant-Garde setting with a Russian high tea that can be enjoyed by everyone. High tea at Hazendal Wine Estate includes The Hazendal Tea Ceremony, which is an unforgettable cultural and culinary experience, with an explanation of the history behind particular Russian high tea practices. So, if you want a cultural and culinary experience, add Hazendale Wine Estate high tea to your to-do list. 
Google Rating: 4.5
Contact: 021 903 5034
Address: Bottelary Rd, Brackenfell South, Stellenbosch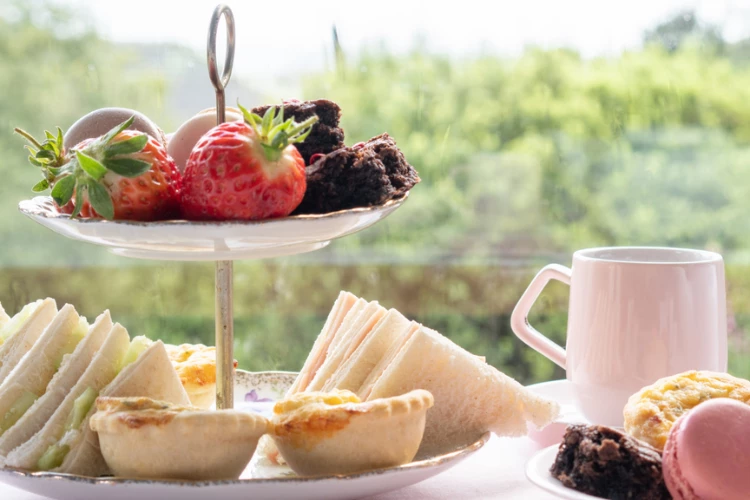 A Versaille in Franschhoek, is the best way to describe La Residence. Set in picturesque vineyards, orchards, and olive groves, enjoy your high tea in an oggia (an Italian-style patio) that overlooks a vast dam. For those colder days, enjoy the lounge area in front of a crackling fireplace. Of course, with such a french inspired surrounding, you get to enjoy french inspired savoury and sweet treats along with a variety of delicious teas, coffees and juices. We give this high tea in Cape Town experience two big thumbs up. 
Google Rating: 4.8
Contact: 021 876 4100
Address: La Residence, Elandskloof Road, Franschhoek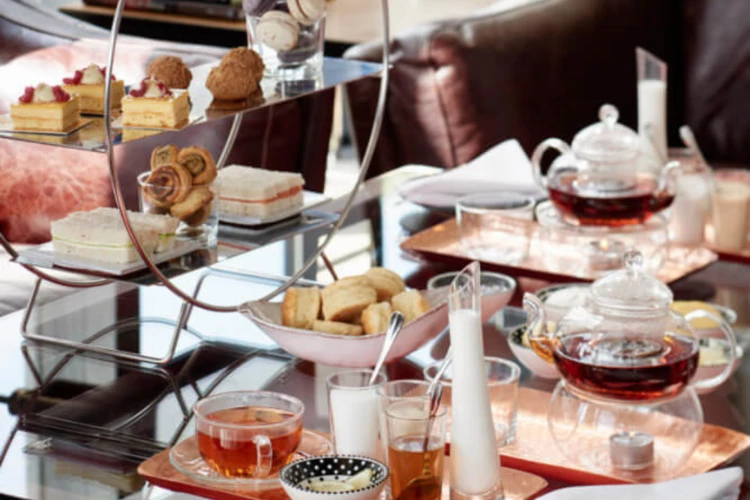 Photo courtesy of The Silo Hotel
If you are looking for a high tea experience where you don't have to travel for miles and miles, The Silo Hotel is for you. Enjoy the bay views in this stylish setting, which overlooks the V&A Waterfront (maybe you can get in some shopping after your high dining experience). 
Silo Hotel provides the ultimate spread of petit gateaux and exquisite teatime treats curated by talented chefs that will keep you wanting more. The setting, combined with a delicious variety of teatime treats, will put The Silo Hotel on top of your list of places for the best high teas in Cape Town
Google Rating: 4.7
Contact: 021 670 0511
Address: Silo Square, Victoria & Alfred Waterfront, Cape Town
To be honest, now that we have looked at all of these great places to have high tea in Cape Town, it is clear what has to be done. Do high tea EVERYDAY so that you can enjoy them all. Unfortunately, we couldn't choose our favourite. Still, hopefully, this is a helpful guide to your exploration of this fun age old tradition.  
Also read: