Nothing says "I am on holiday" like a blissful visit to the beach. There is nothing quite like the sound of crashing waves and the feel of warm sand between your toes. For that reason, we have lined up 10 of the best beaches Durban has to offer.
Planning a trip to Durban? Looking for things to do? Check out these pages below:
1. Addington Beach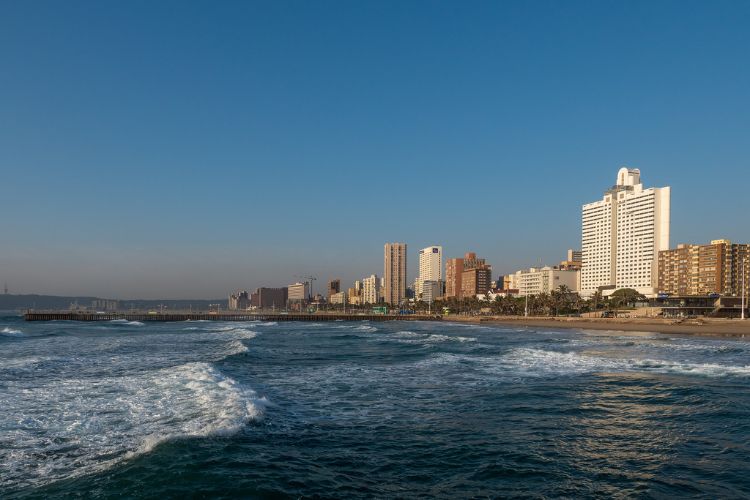 Photo courtesy of Wikimedia Commons
In case Durban's central business district gets a little too rowdy for you, take a mere 10-minute journey to Addington Beach. Located along the city's famous Golden Mile, you will find an almost never-ending stretch of multi-coloured sand on the warm Indian Ocean coastline. The best part of visiting Addington Beach? It is unmissable and so easy to get to – perfect for a quick breakaway!
If you have a bit more time on your hands, why not take the opportunity to explore the rest of the Golden Mile? Grab a bite at one of the many pavement cafés, stock up on goods at the craft stalls, take in the excitement of surfers as they tackle each wave or simply take a relaxing stroll on the boardwalk. This kind of breakaway does wonders for the soul and might just be what you need!
2. Amanzimtoti Main Beach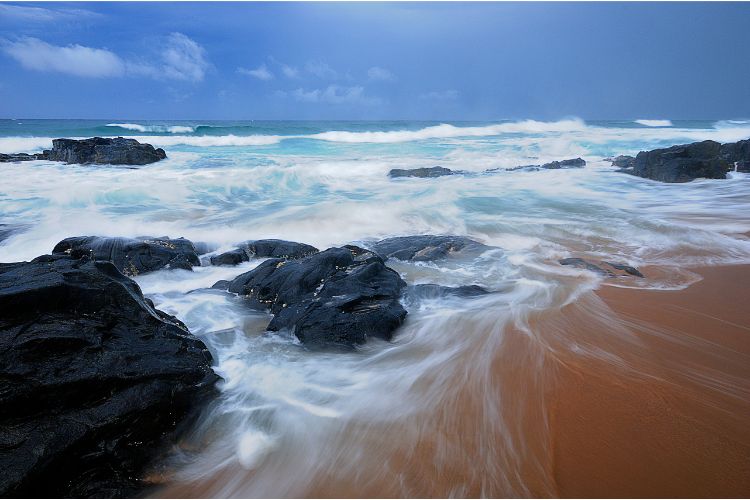 Amanzimtoti Main Beach, playfully referred to as "Toti Beach", is definitely a stop worth making. This beach should especially be considered if you are planning to spend a holiday in Durban with the rest of the family, as kids' activities are offered during peak seasons! You can feel at complete ease as the little ones take on the waters knowing that lifeguards are present (all year round, that is).
Parking at the beach can be an utter nightmare. We absolutely LOVE that Amanzimtoti Main Beach has plenty of parking spots available. You will find car guards looking after your vehicle too – so, laze away while you are at one of the best beaches in Durban! You can even park near the shaded barbecue areas if you are in the mood to treat the family to a hearty braai meal. So… if you think about it, what is not to love about Amanzimtoti Main Beach?
---
Also Read: The 20 Best Restaurants in Alberton
---
3. Anstey's Beach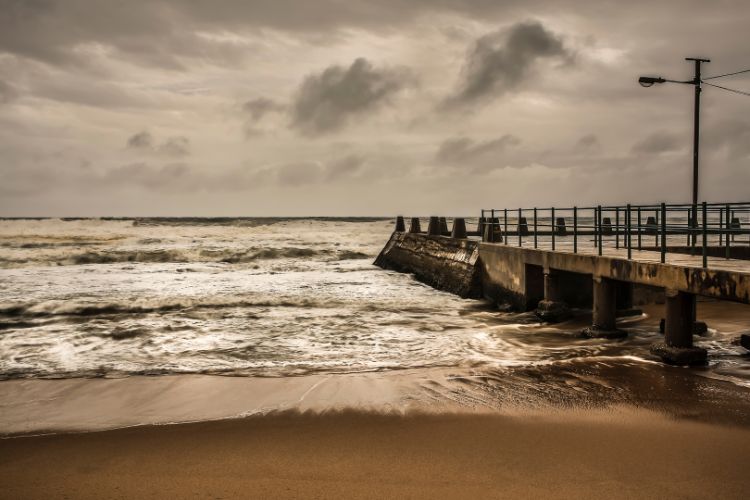 Avid surfers: Unite and head to Anstey's Beach! This almost unspoilt beach is located in Bluff and is in close proximity to Cave Rock; most popular for giving rise to unique barrelling waves. We know this is any surfer's paradise. But the truth is, anyone can make the most of their time at Anstey's Beach. While the water has shallow points for swimmers, it also has perfect conditions for snorkelers and scuba divers alike.
If you are feeling a bit adventurous, you can explore the visible rock pools at low tide. This also poses the opportunity to learn about the underwater world! With a reassuring lifeguard service and necessary shark nets in place, you can fully enjoy your visit to Anstey's Beach. Situated in the south of Durban, around 15 km from the city centre, this beach can undoubtedly be classified as a hidden treasure.
4. North Beach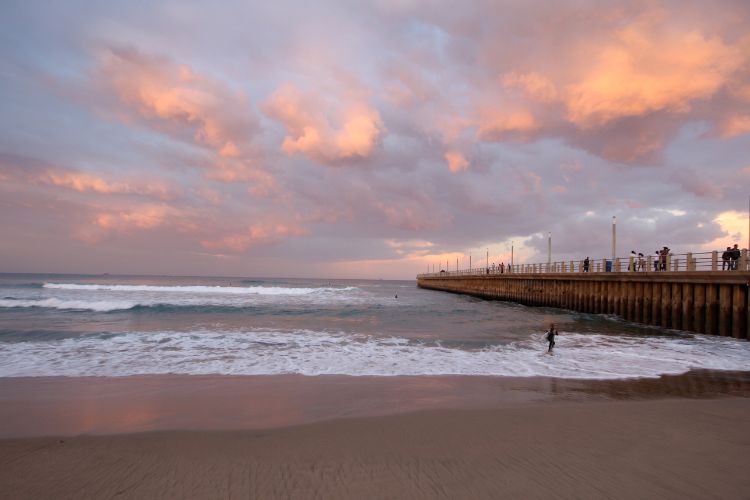 If you are looking for an aesthetically-pleasing beach in Durban, this is it. Be welcomed to North Beach with a palm-lined promenade and views of high-rise buildings. The characteristic golden sands and calm waters invite swimmers, as well as surfers, while the promenade is dotted with joggers and dog walkers. This is quite a sight to see – especially at dawn! This beach is also well-protected with active lifeguards and shark nets.
This, too, forms part of the thrilling Golden Mile. Explore the long piers and be sure to experience the merry-go-round and public pools. You can be assured of always finding great company at "Durbs by the sea", as everyone is equally eager to experience what the north of the harbour has to offer! While you are here, make time to visit well-known nearby attractions like Mini Town and Suncoast Casino. 
---
Also Read: Explore Johannesburg Zoo
---
5. Scottburgh Beach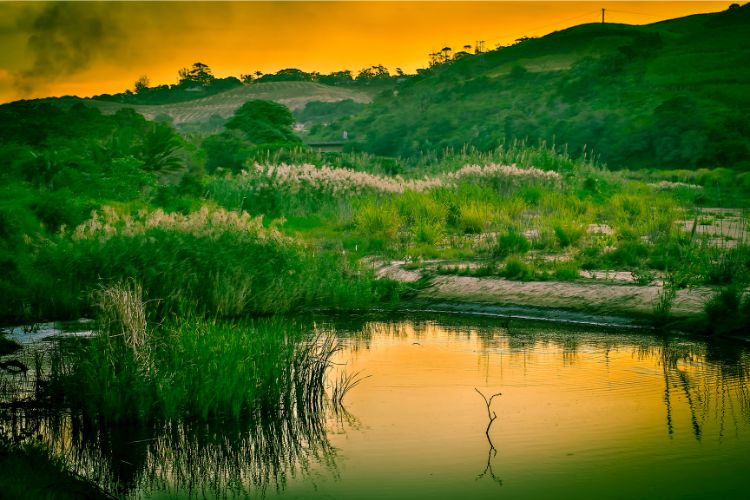 On a curved bay of this province's South Coast, you will find Scottburgh Beach. If you are looking to host a picnic with your nearest and dearest, this beach should be on top of your list of options. Create a cute little setup amongst the designated spot of lush greenery and make your way to the beautiful beach along the footpath. You will be happy to know that the water is relatively calm, complementing its unsurpassed beauty.
Located quite distantly below the parking ground, you can look forward to a somewhat private and intimate setting – the best way to bond with your friends and family! A bonus: Scottburgh Beach is situated on the south bank of the Mpambanyoni River. So, you will have the pleasure of encountering a hushed riverine lagoon. Talk about Mother Nature showing off!
6. South Beach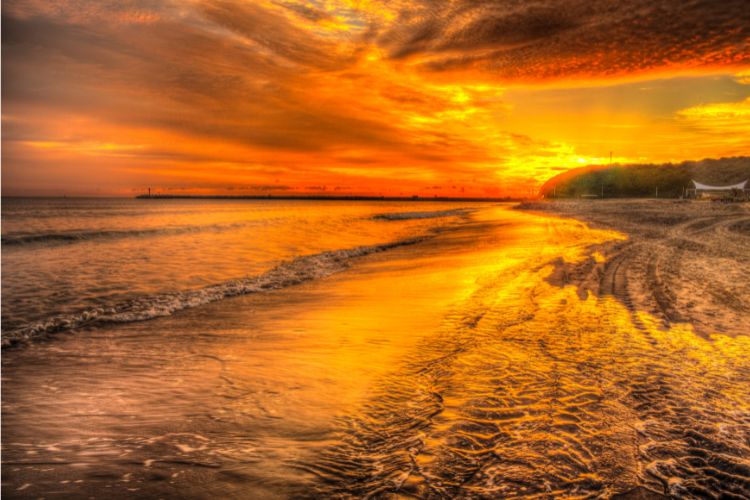 Another gem along Durban's Golden Mile is South Beach. Located south of the city centre, this beach offers a more mellow atmosphere than that of North Beach. So… if you are looking to learn how to surf, South Beach's waves would be the perfect place to do just that! But if you are longing to take things easy, the almost endless stretch of golden sands would be great to walk along while marvelling at the crystal clear waters. This way, you can take in the beauty of the city beachfront without the hustle and bustle of the actual city!
You can also be at peace knowing that the beach is lined with shark nets and lifeguards. Being a buzzing holiday destination, the centrally-located South Beach offers a myriad of activities! Here you will find an unrivalled balance of relaxation and exhilaration.
---
Also Read: Best Go-Karting in Johannesburg: Top 10 Spots
---
7. Tiger Rocks Beach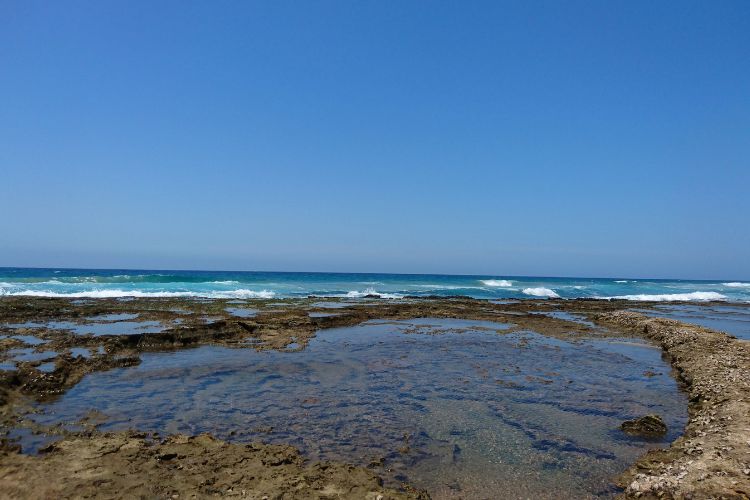 Photo courtesy of Culture Trip
Housed in the small seaside suburb of Isipingo, you will find the seventh of the best beaches in Durban: Tiger Rocks Beach. This beach takes the title "hidden gem" to a new level! Almost soundless, Tiger Rocks Beach holds unparalleled views of the east's Dolphin Coast. Concealed below a cliff, this beach hosts quite a few tidal pools and can be deemed any fisherman's paradise (especially during the winter sardine run). However, this can be a doting photographer's paradise too!
Home to numerous marine habitats, spending time at Tiger Rocks Beach can be a delight – especially if you spot a whale or two when the sun rises! If you feel like escaping the crowds and have a love for rock pooling, this beach is the place to be.
By far the most unassuming beach location on this list, Tiger Rocks Beach has a special place in our hearts.
8. Umdloti Beach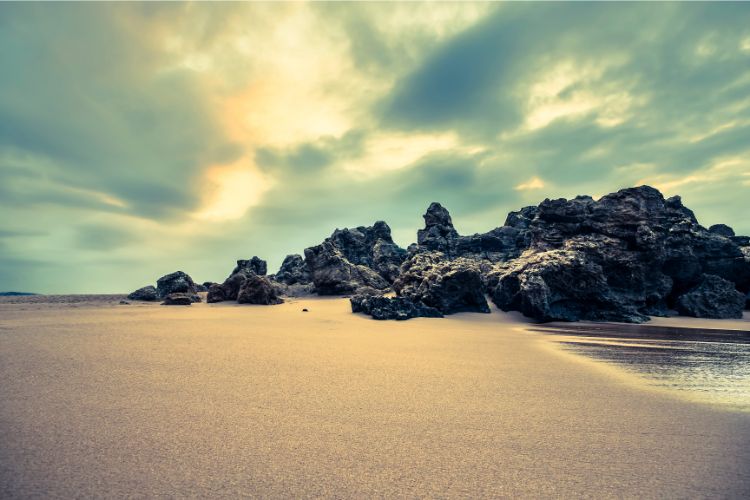 Umdloti: A small seaside town a few km north of Umhlanga. Would you like to know why this one is considered one of the best beaches in Durban? Well, it is enclosed with vernacular sub-tropical flora. By far one of the province's most unique beaches, Umdloti Beach also boasts natural rock pools which are completely safe to swim in. If you are lucky enough, you will get to see majestic pods of dolphins in the morning time. And get this – at the right time of the year (July to November), you might even see a few whales! Any aquatic animal lover's dream is a reality at Umdloti Beach.
This is a serene, more quiet beach. So… if you are a reserved early bird with an admiration for all things nature, Umdloti Beach is placed on Earth just for you.
9. Umhlanga Rocks Beach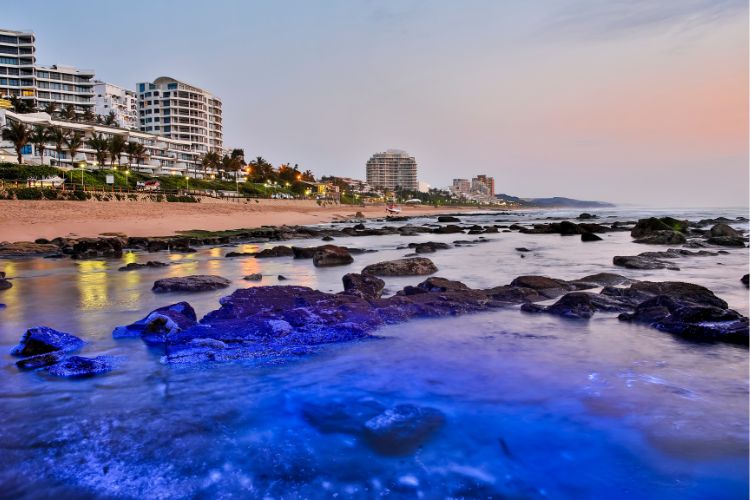 One of Kwazulu-Natal's most renowned beaches obviously made this list! After all, Umhlanga Rocks' whalebone-structured pier has been labelled as one of the most beautiful piers in the world by the multinational news channel CNN. Stretching from the famous uMhlanga Lighthouse to the world heritage site of iSimangaliso Wetland Park, Umhlanga Rocks Beach is a must-stop for natives and visitors alike. Did we mention that this beach is situated along the Sugar Coast of the province?
All the marvelling will undoubtedly get you hungry, so we have decided to feature a few restaurants in the area:
Are you into diving? At Umhlanga Rocks Beach, you can have the greatest diving experience at Dolphin or Lighthouse reef at one of the best beaches in Durban.
10. uShaka Beach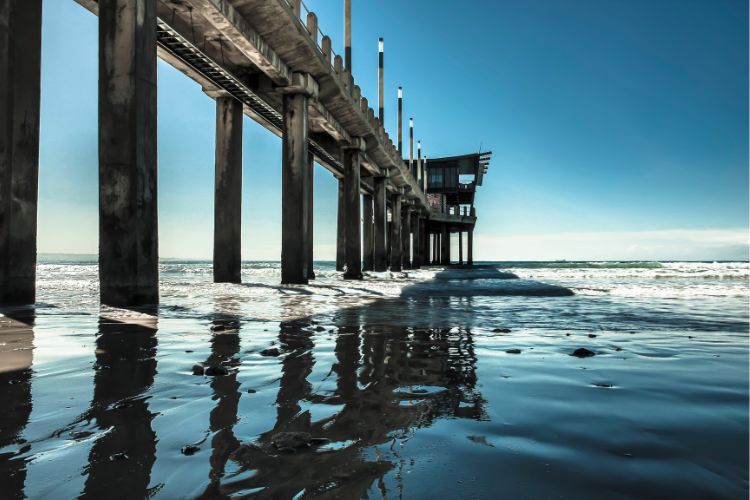 And who can forget about uShaka Beach? You probably already know that this is one of the best beaches in Durban! This family-friendly beach can be found on the Point Waterfront, at the end of the Golden Mile when travelling south. Here you can have your fair share of activities – from kayaking to kite surfing! If your family is still hungry for adventure, why not head to the world-class uShaka Marine World? This aquarium and water world offers snorkelling, scuba diving and more! If you feel like taking a break, you can rest on the grassy higher ground and be on the lookout for dolphins.
Of course, after a day of fun in the sun, the whole family would yearn for a filling meal! Have a look at the restaurants you will find at uShaka Marine World. Oh, and did you know that this aquarium is the fifth largest in the world? 
Related posts: