There are numerous ways to take advantage of what Cape Town offers without going overboard. So take it easy on your wallet and enjoy the city without breaking the bank. Here are our top 20 things to do in Cape Town under R200 and the best affordable deals in Cape Town. 
What's Happening Today!
Your Guide to Cape Town
Lifestyle and Entertainment Things to Do in Cape Town Under R200
1. Visit Cape Point

Exploring the Cape Point is a must-do excursion for anybody visiting Cape Town. Cape Point is a spectacular site, with unique surroundings and is home to spectacular views, beaches, and bays. We also have accommodation deals available if you are looking to travel to this destination.
Address: Cape of Good Hope Nature Reserve, Cape Town, 7995
Cost: R90 for adults and R45 for kids (SA Only)
Website: http://capepoint.co.za/
2. Get Your Sightseeing On With The Red Bus
This is the best way to get to know the city. The red city sightseeing bus is the go-to option for anybody looking to explore all of the options that Cape Town has to offer. The V and A Harbour and Seal Cruise and the Sunset bus tour are the best options under R200.
Address: Ticket Office, Dock Rd, Victoria & Alfred Waterfront, Cape Town, 8005
Cost: Sunset Bus – R160 adults / R80 children and V&A Harbour & Seal Cruise – R59 adults / R35 children
Website: www.citysightseeing.co.za/en/cape-town
3. Visit The Iconic V&A Waterfront

One of Africa's most popular tourist destinations in the V&A Waterfront in Cape Town. With Table Mountain as a backdrop and a plethora of activities such as sightseeing tours, boat cruises, restaurants, and high-end clothing stores, there are plenty of things to do under R200.
Address: 19 Dock Rd, Cape Town, 8001
Cost: Free
4. Take A Hike To The Top Of Lions Head

One of Cape Town's must-see sites is Lion's Head. Although climbing the mountain can be difficult, the views from the summit are well worth the time and effort. You may get some of the finest views overlooking the city and its surroundings from Lion's Head, all for free!
Address: Lion's Head, Signal Hill, Cape Town, 8001
Cost: Free
5. Guided Walking Tour Of The City

Get free entry to any three of Cape Town's best attractions when you purchase the Cape Town SmartPass deal. You've got a wide choice of options including  the Shimansky Diamond Experience, Castle of Good Hope, Drakenstein Lion Park, Eagle Encounters, Groot Constantia Wine Cellars Tour, Le Bonheur Reptiles & Adventures and The South African Museum.
NB: The Promo Pass is valid for three months from the date of purchase!
Cost: R125
Contact Number: WhatsApp +27 799 102314 (WhatsApp Text) or Email: info@capetownpass.com
Deal: Get the Cape Town Pass Deal
6. Three CrossFit Sessions Can Transform Your Fitness

The harbour in Hout Bay is a fantastic spot to get on a boat and see Chapman's Peak and Duiker Island. You'll see a lot more seals because Duiker Island is home to many Cape fur seals who dive into the water and pile up on the rocks. All cruises cost R110 for adults, R60 for children under 14, and free for children under two.
Address: 60 Harbour Rd, Hout Bay, Cape Town, 7806
Cost: Adults for R110, Children under 14 for R60 and Children 2 years and under for FREE
Contact Number: 082 658 7055 
Website: www.drumbeatcharters.co.za
7. Fulfill Your Artistic Side With First Thursdays

Photo courtesy of first-thursdays.co.za
On the first Thursday of every month, the Cape Town CBD comes alive with multiple free art galleries open to the public. You will mostly walk down the iconic long street and other streets in the vicinity. So whether you're a seasoned art connoisseur or have never visited a gallery before, First Thursdays are a fantastic way to enjoy the city's cultural offerings.
Address: Head to the First Thursday website to find out more.
Cost: Free
8. Visit The Classic Labia Theatre To See An Affordable Movie

The Labia Theatre is South Africa's oldest existing art-repertory cinema, screening the best of circuit, independent, foreign, documentary, and classic films. The cinema features a comfortable coffee shop with homemade treats and a chocolate shop with sweets, chocolate bars, and snacks.
Address: 68 Orange St, Gardens, Cape Town, 8000
Cost: Adults R70 and Children/Seniors/Students R50
Contact Number: 021 424 5927
Website: www.thelabia.co.za
9. Fill Up Your Bellies at OBZ Cafe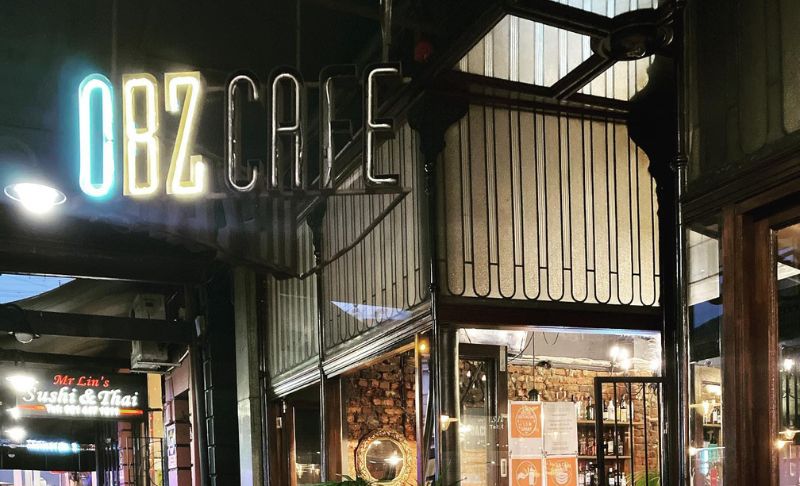 The lively café serves great brekkies and pub grub, including an impressive selection of pizzas, tapas, burgers, and more. Bring a group of your closest friends or just your partner or best friend to this Cape Town institution for good food, good vibes, and good company! With this deal, you can choose between two gourmet pizzas or pasta from the menu below, as well as a glass of wine! Purchase up to two deals and bring a friend!
Address: OBZ Cafe, 115 Lower Main Rd, Observatory Cape Town
Cost: Any 2 gourmet pizzas or pasta and a glass of wine for 2 people. Valued at R165
Contact Number: 021 007 1397
Deal: Obz Cafe restaurant deal
10. Go For a Ride on The Cape Wheel

Ride the Cape Wheel to see the best views of Cape Town from above. The cabins are spacious and comfortable, with spectacular views of Robben Islands, Table Mountain, and the city. If you book beforehand, you won't have to wait in the usual long lines. Planning your next trip? Check out our things to do on Cape Town page for more info.
Address: The Cape Wheel, Dock Road V&A Waterfront, Cape Town Central 8001 South Africa
Cost: SA Adults (18 years above with ID) R160 and Children (4-17 years) R85
Website: www.capewheel.co.za/contact
11. Get Your Fill of Italy at Venezia Ice Cream Parlour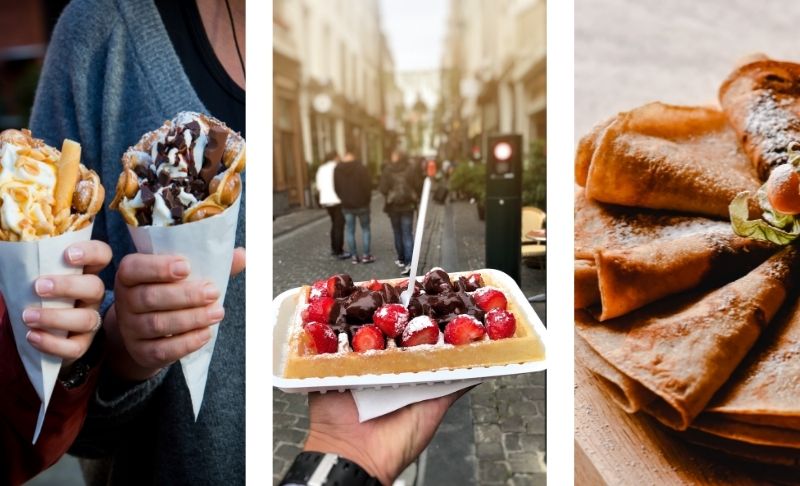 While strolling along the Sea Point Promenade, stop by Cape Town's oldest Italian ice cream shop, Venezia Ice Cream Parlour, for a treat! Visit Venice Ice Cream Parlour in Sea Point with your favorite person and savor one of their delicious treats.
Address: Venezia Ice Cream Parlour, 92 Main Road Sea Point

Cost: R99
Contact Number: 081 707 4493
Deal: Choose Between Belgian Waffles, Bubble Waffles or Pancakes For 2 People

12. An Authentic Look at the History of Cape Town at District Six Museum

District Six museum is the home of Cape Town's history. Learn about the history of racial segregation in Cape Town and its effects. Maps, photographs, and other memorabilia can be found in this museum.
Address: 25A Buitenkant St, Zonnebloem, Cape Town, 8000
Cost: Adults pay R30. Children aged 6 to 18 pay R15.00
Website: https://www.districtsix.co.za
13. View an Impeccable Display Of Extraordinary Vehicles at Franschhoek Motor Museum

The Antonij Rupert Wine Estate, just over an hour's drive from Cape Town, houses this priceless collection of cars, bicycles, and motorcycles. Prices range from R40 to R80.
Address: R45, Franschhoek, 7690
Cost: R80 per person
Contact Number: 021 874 9002
Website: https://www.fmm.co.za/
14. Chill Out at One of Cape Town's Favourite Hangout Spots

Over the years, Yours Truly Cafe and Bar in Kloof Street, Cape Town, has become a staple venue for Cape Town's finest. With a highly homely, affordable menu and proximity to other smaller bars and restaurants in the area, this is a must-visit destination.
Address: 73 Kloof St, Schotsche Kloof, Cape Town, 8001
Cost: Check out their menu for more – Yours Truly Menu
Check Out Some Of Our Other Lifestyle And Entertainment Things To Do in Cape Town Under R200
Food and Drink
15. Head To Charly's Bakery To Fulfill Your Sweet Tooth

For anyone who enjoys sweets, Charlie's Bakery in Gardens is a must-see! This artisan bakery is known for its delicious baked goods and uniquely South African cupcake designs and is also very close to the city bowl. Prices range from R30 to R60. 
Address: 38 Canterbury St, District Six, Cape Town, 8001
Cost: Prices range from R30 to R150
Contact Number: +27 21 461 5181 / +27 78 101 9183  
16. Find Out The Truth About Coffee

Truth Coffee Bar serves handcrafted coffee in Cape Town's Futuristic Coffee Bar. The Telegraph named Truth Café the best coffee shop in the world in 2016. Check out the latest Truth Coffee Cape Town menu to find out their latest prices. 
Address: 36 Buitenkant Street Cape Town
Cost: Check out their menu for more – Truth Coffee Menu
Contact Number: +27 (0)21 201 7000 
17. Get Authentic Fish and Chips in Kalk Bay

For authentic Cape Town fish and chips, head to Kalkys in Kalk Bay. You'll eat freshly caught fish and the best Slap Chips you've ever had while looking out over the crystalline harbor.
Address: Kalk Bay Harbour, Kalk Bay, Cape Town
Cost: Check out their menu for more – Kalkys New Menu
Website: https://www.facebook.com/kalkys.seafood/
18. Head Over To Mojo Market Hotel and Accommodation In Sea Point

Photo courtesy of capetownetc.com
The Mojo Market is a new addition to Cape Town's urban street market scene. In the heart of the bustling Sea Point neighborhood. At the Coffee Collective, you can sample a variety of artisan coffees, grab a quick bite from one of the 25 vendors, pick up some fresh produce, and, if you're lucky, catch a free live music show.
Address: 30 Regent Rd, Sea Point, Cape Town, 8060
Cost: Prices range – check out the food stalls
19. Visit the Old Biscuit Mill For Brunch

The Old Biscuit Mill in Woodstock is home to some of the most authentic food stalls, designer spaces, and craft markets. Experience Cape Town and its locals in a calmer setting, with native arts and crafts available for sale. Feel free to grab a memento on your way out. 
Address: The Old Biscuit Mill 373-375 Albert Road, Woodstock, Cape Town
Cost: Prices range – check out the food stalls
20. Go Wine Tasting at Klein Roosboom

Klein Roosboom, located in the Durbanville Wine Valley, 20 kilometers from Cape Town, provides the most unique wine tasting experience along the Durbanville wine route. Prices range from R30 to R200.
Address: Tygerberg Valley Rd, Durbanville, Cape Town, 7551
Cost: Prices range from R95 up
Contact Number: 079 693 9646
Email: bookings@kleinroosboom.co.za
Website: https://kleinroosboom.co.za/contact/
Check Out Some Of Our Other Food And Drink Deals Under R200
Find Things to Do in Cape Town Under R200 By Category
Ready to tour the city? Find things to do in cape town under R200 by category or check out our things to do in Cape Town page for more info. Whether you are looking for lifestyle and entertainment deals or restaurant deals in Cape Town, Daddy's Deals is here to help you find the best deals for your next adventure.
Related Posts: