Are you looking for scenic and tranquil holiday resorts in Drakensberg Mountains? Look no further than our list of resorts. Known as the highest mountain range in Southern Africa, this natural Oasis a three-hour drive away from Durban is sure to leave a lasting impression. Whether you're going on vacation with a little bit extra or doing so on a budget, this list caters to all holidaymakers.
However, before we dive into these hidden holiday gems, take a look at some of the latest Daddy's Deals.
1. Little Switzerland Resorts by Dream Resorts
Little Switzerland is located on the foot of Northern Drakensberg, an exceptional lodge. With over 100 years of history, and placed with the Drakensberg mountains in full view, your stay will be laced with manicured lawns and a landscape to be remembered.
With each cabin built with authentic thatched roofs and wood furnishings, you will have an idyllic atmosphere to relax in. And if you want to bring your family along, Little Switzerland has a plethora of activities to keep your little ones occupied.
Contact: 036 438 2500
Address:R74 Oliviershoek Pass Northern Drakensberg, Bergville
Make sure you also check out 7 top restaurants in Durban.
2. Eland Valley Resort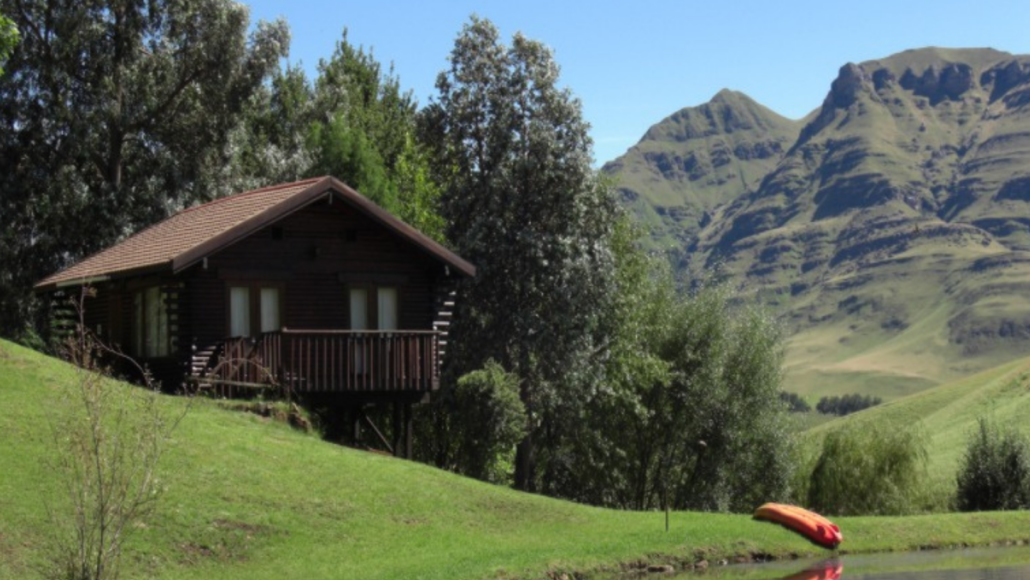 If a romantic getaway is what you are after, look no further than the Eland Valley Resort. Set in scenic Southern Drakensberg, the 14 self-catering chalets are surrounded by 150 hectares of natural bliss.
Choose from a variety of outdoor activities which include hikes, swimming, and bird spotting. During your stay, you are likely to see reedbok, eland, wild duck, and other birdlife. Should you prefer staying indoors, the chalets on offer will keep you cosy and comfortable.
With fully furnished living quarters along with a modern television set, and a gas heater (gas cylinder must be rented from Eland), all you'll need to bring is your own food, and toiletries.
Contact: 033 701 1194
Address: Drakensberg gardens Road, Underberg
3. Berghouse and Cottages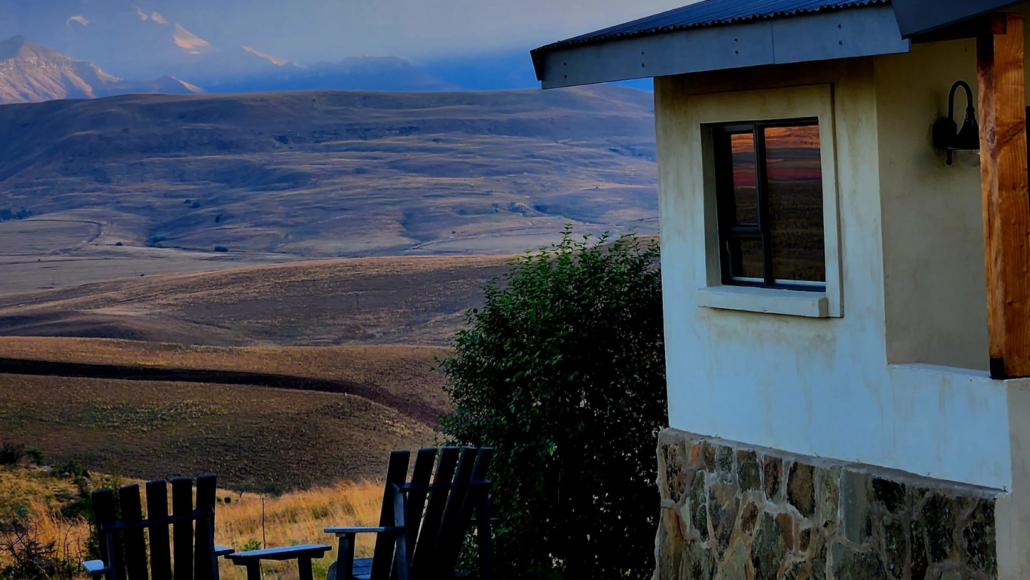 The Berghouse and Cottages spread across the foothills of Drakensberg Mountain. This is an ideal destination if your goal is to enjoy nature without over-exerting yourself.
The view of Amphitheatre Mountain and its impressive cliffs, along with Tugela Falls, is sure to leave your jaw wide open. In addition to peaceful walks, guided horse rides, bird spotting, and fishing, each cottage's front door doubles as the start of a hiking trail.
Inside each self-catering cottage, you'll be greeted by a log fireplace, and bed warmers to combat the cold. And to place your mind at ease, housekeepers service the cottages every morning throughout your stay.
Contact: 082 804 8784
Address: Northern Drakensberg Road, Bergville Langkloof Jagersrust, P304 off the, R74
4. Ikhayalamafu Mountain Reserve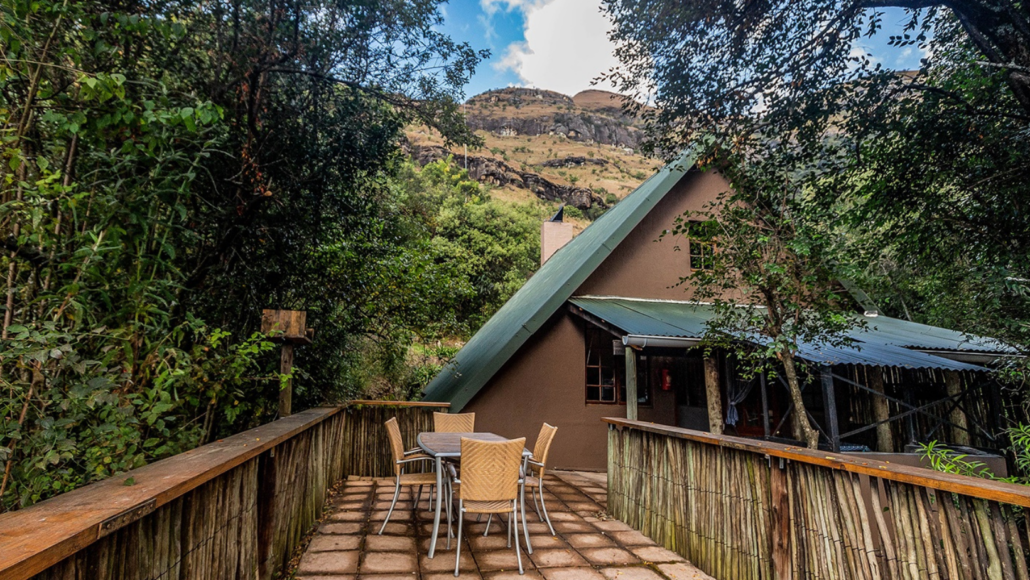 For a true off-the-grid cabin experience, the Ikhayalamafu might just be up your alley. Wedged in the Central Drakensberg Mountains, these cabins for two (no children or pets permitted) are ideal for nature enthusiasts.
Surrounded by indigenous flowers, majestic eagles, buck, and vultures among other wildlife, be sure to bring along your high-quality camera and enjoy the 95 hectares of natural beauty.
Contact: 073 481 6331
Address: Wostijn No. 2, Portion 10, Cathkin Park
5. Gooderson Drakensberg Gardens
Up for a round of golf? Then the Gooderson Drakensberg could be your perfect option. Located on the Gardens Golf Club course, your eyes will be greeted by spectacular views of the Rhino Horn Peak and Lake Kwanyoni.
With luxurious hotel rooms, self-catering lodges, and outdoor caravan sights, Gooderson is designed for every holiday budget. If golf isn't your thing, you can enjoy a full body massage, spa pedicure, and a full aromatherapy massage.
Contact: 031 337 4222
Address: Drakensberg Gardens Road, Underberg
6. Sasi Bush Lodge
Sasi Bush Lodge has taken the glamping experience to a new level in the heart of the Northern Drakensberg. This luxury safari camp offers impeccable amenities, modern rustic decor furnishings, and incredible cuisine. At Sasi, you can enjoy game drives, historic rock, art, guided walks, and even spa treatments.
With three luxury tents and the lodge to choose from, your stay is sure to be memorable.
Contact: 076 368 7352
Address: R74 Kilburn Private Game Farm
7. Drakensberg Mountain Retreat
The Drakensberg Mountain retreat offers a comfortable resort experience. Lodges that have a country-style atmosphere cater to those eager to enjoy a simple holiday. Guests have vast dining options of hearty home-cooked meals, along with a fully stocked bar.
With rooms large enough to fit a small family, guests can enjoy a host of activities. These include playing pool, an indoor swimming pool, trail walks or runs, board games, or visiting the Royal National Park Heritage Site (a 45-minute drive from Drakensberg Mountain Retreat).
Contact: 062 007 6681
Address: R74, Retiefs Pass Rd, Scheepers Hoek Farm, Bergville
8. Fordoun Hotel and Spa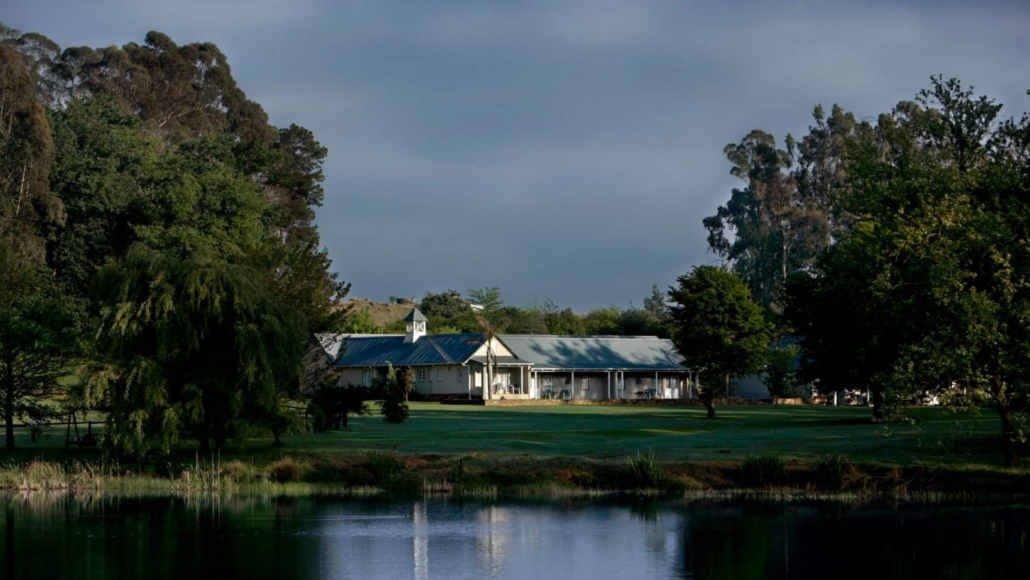 The Fordoun Hotel and Spa is a luxury hotel and spa with the benefit of a panoramic view of Drakensberg Mountain. As a modern hotel with all the creature comforts, you have the option of selecting 1 of 22 individual suites, and 1 of 11 self-catering suites to choose from.
Fordoun also offers a wide range of cultural and physical activities. One unique outing available to Fordoun guests is visiting Thendela Village. On the cultural tour, you will have the opportunity to experience the inner workings of a Zulu village. The traditional doctor will guide you through some cultural Zulu practices and spiritual rituals. Then after, you can enjoy a village picnic.
Contact: 033 266 6217
Address: Nottingham Road, Midlands, KwaZulu-Natal
9. Champagne Sports Resort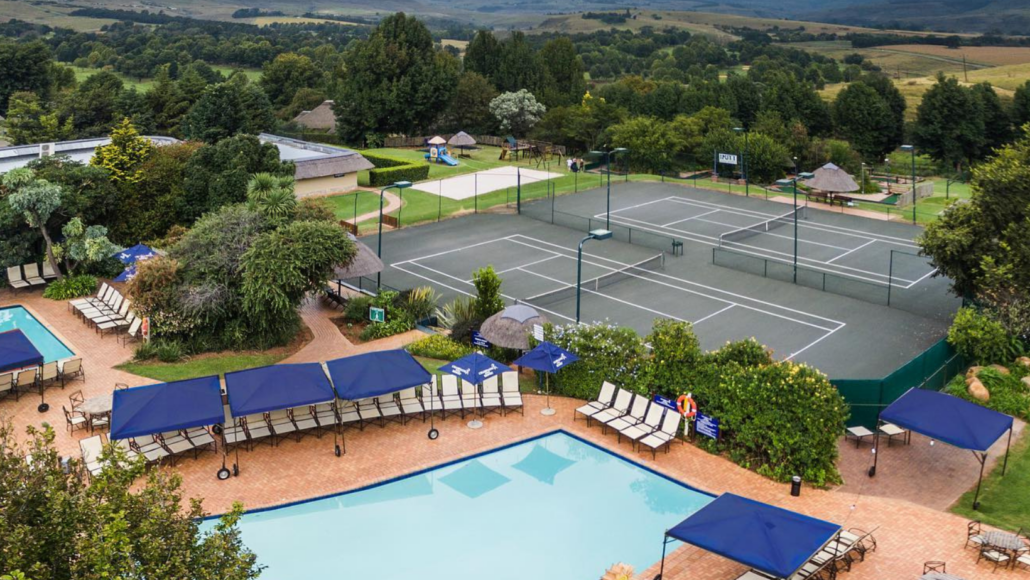 The Champagne Sports Resort located in Central Drakensberg is a resort that offers luxurious corporate spaces and world-class hotel rooms. Activities are strewn throughout the resort.
Guests can play golf, tennis, badminton, squash, and basketball, or go mountain biking through the Cathkin Trails. If you're wondering if spa treatments are offered, we're happy to report they are. Enjoy a spa body treatment while having a stunning view of Drakensberg Mountain.
With the Little Explorers Kids Club part of the resort, this area will keep your children engaged and stimulated. From a jungle gym to a scooter track, young minds will be kept occupied and excited.
Contact: 036 468 8000
Address: Central Drakensberg, Kwazulu-Natal
10. Pumula Central Drakensberg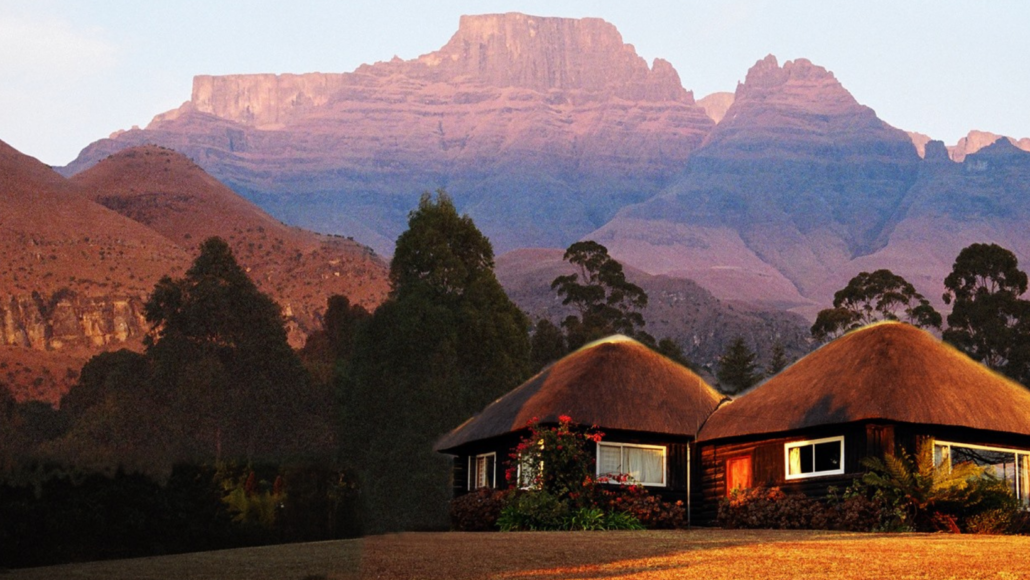 Pumula is a string of thatched roof houses hidden in the Central Drakensberg foothills. This family-owned resort can take in a maximum of 7 adults and one toddler or child. Surrounded by lush greenery, you can enjoy nearby hiking trails and experience views of Drakensberg.
A 10-minute drive from Pumula, you can enjoy river rafting, quad-biking, and experience birds of prey demonstrations from up close. Although beds and room furniture is provided, guests must bring bedding, towels, and food, as Pumula is self-catering.
Contact: 082 887 1467
Address: R600, Cathkin Park, Winterton
Also Read: