Discover the ultimate guide to the 10 best Rustenburg resorts where luxury and unforgettable holiday experiences await. Embrace the charm of Rustenburg, a breathtaking region nestled near the majestic Magaliesberg Mountains, as we present a handpicked selection of resorts that cater to all your desires. Whether you seek relaxation, adventure, or both, our list guarantees an exceptional stay in this picturesque destination. So, embark on a journey of indulgence and create cherished memories at these exceptional Rustenburg resorts.
But before we start, you should also discover the top hiking trails around Pretoria.
1. The Kingdom Resort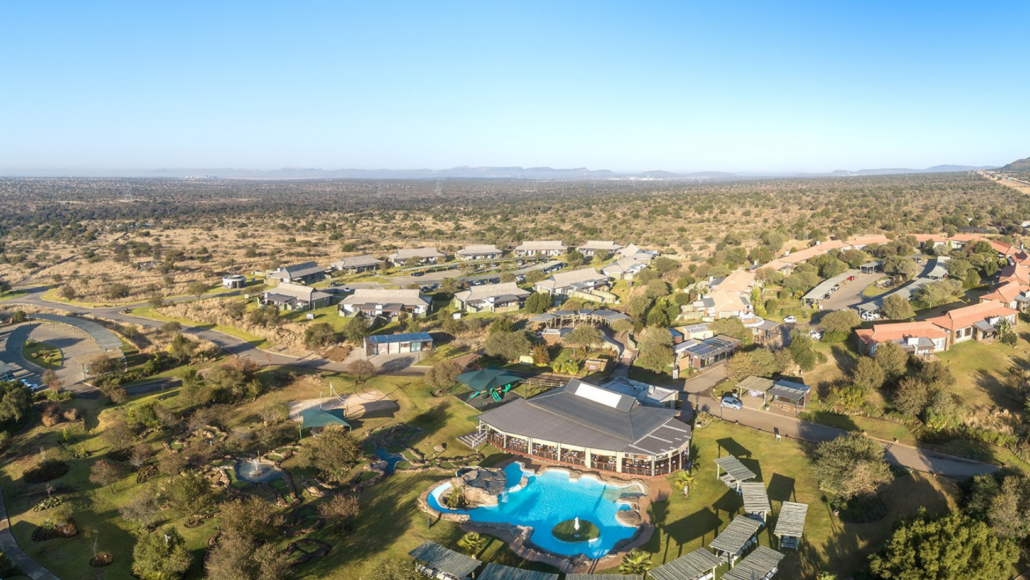 The first on our list of Rustenburg resorts is The Kingdom Resort. Located a stone's throw away from Sun City this impressive facility is nothing short of grand. Up for an Americano or cappuccino, visit the Acacia Terrace Cafe. If you want to challenge your aiming skills try your hand at archery.
In need of a spa day, visit the resort spa and select from several massages on offer. Accommodation options include large multi-bedroom chalets, studio villas, and single rooms for you and your significant other.
Whether you want a simple stroll or looking for an exciting adventure, The Kingdom Resort is an apt holiday destination for any holiday goer.
Google rating: 4.3
Location: R556, South Village, Pilanesberg National Park
Contact: 014 552 6917
Also, check out 10 coffee shops in Pretoria.
2. Bakubung bush Lodge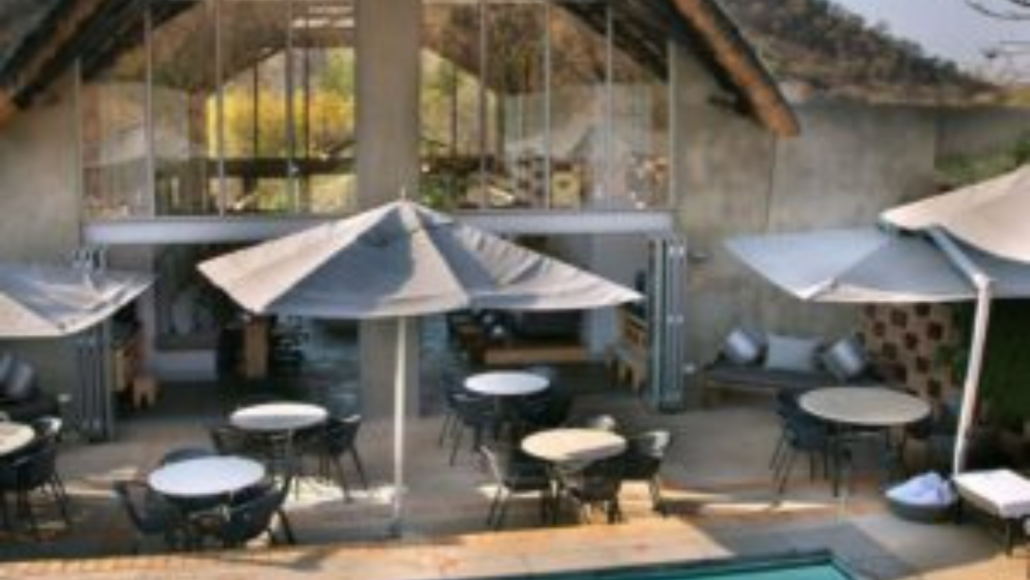 Hidden within the borders of Pilanesberg National Park, Bakubung Bush Lodge resides. Catered to those longing for the Bushveld, rest easy throughout your stay at this lovely resort.
From standard rooms that accommodate a family of four to luxury and executive suites that facilitate two adults, Bakubung is fit for any holiday. And with incredible African-styled decor in every suite, you will stay in luxury.
Activities at the lodge include game drives, a swimming pool, a volleyball area, and table tennis. Accessible activities outside the lodge are plentiful, with quad biking, hot ballooning, horse riding, and squash among other activities.
Google rating: 4.6
Location: Pilanesberg National Park, Kubu Street, South Village, Sun City
Contact: 014 552 6000
Also Read: The 20 Best Rosebank Restaurants
3. De Hoek Country Hotel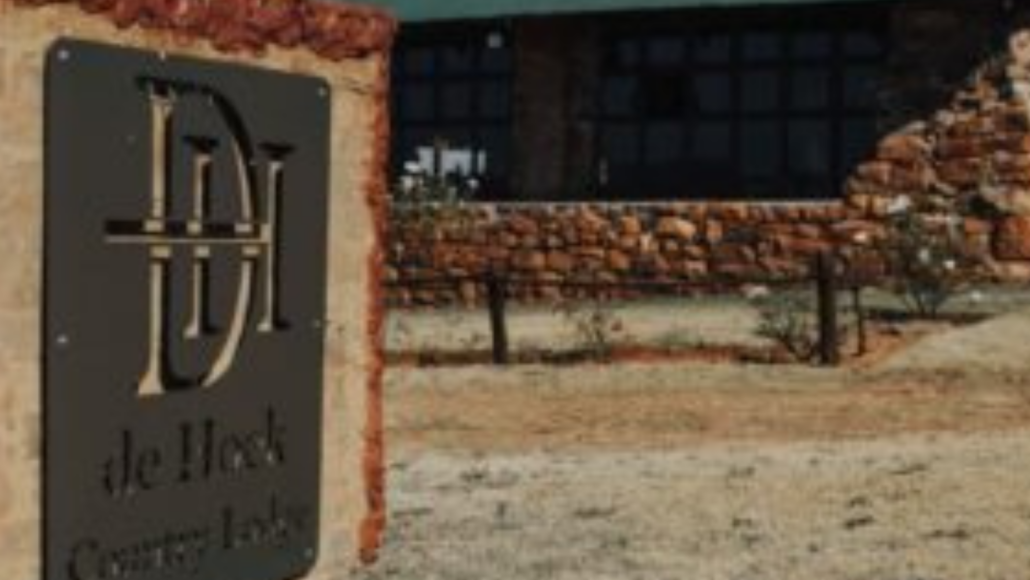 An hour's drive from Johannesburg, you'll find the De Hoek Country Hotel, on the banks of the Magalies River. Adorned by manicured gardens, this resort aims for perfection for guests on arrival.
From serving French cuisine with a local twist to displays of artwork around the facility, comfort won't be hard to come by. With quality furnishings and amenities in every suite, take your pick of executive twin, superior, deluxe, or penthouse rooms.
Enjoy the WiFi, DSTV, and various lounging areas. For a fine dining experience, head over to one of the De Hoek restaurants, each serving incredible food topped with incredible views from the resort.
Google rating: 4.6
Location: R98, Magaliesburg
Contact: 014 577 9600
4. Sparkling Waters Hotel & Spa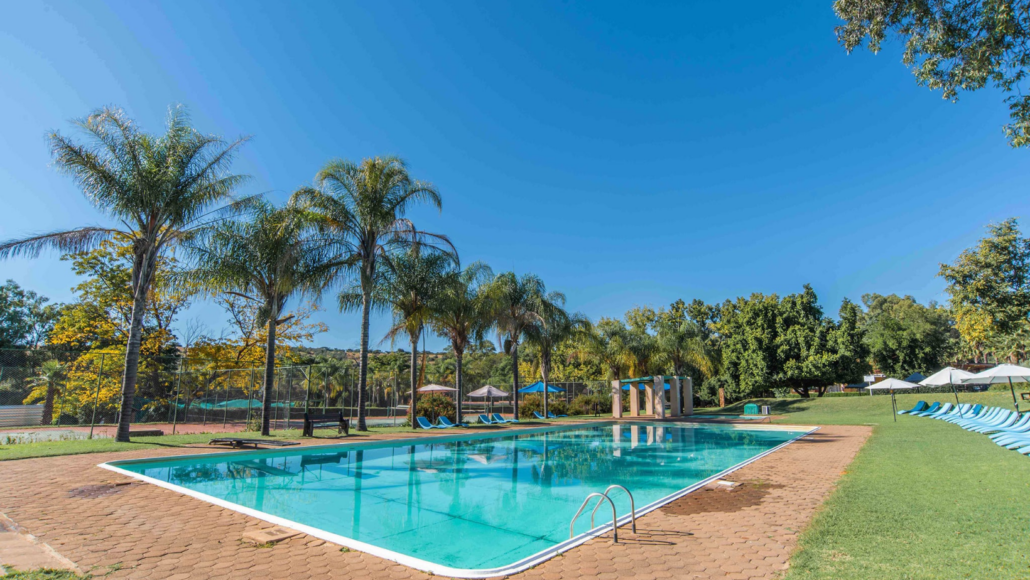 Ideal for the whole family, Sparkling Waters Hotel & Spa in Rustenburg is a resort that focuses on relaxation and convenience. Equipped with an award-winning spa, Sparkling Waters caters to the entirety of your treatment.
From fluffy white robes on arrival, you can expect hot stone massages, full-body massages, facials, manicures, and pedicures. If you prefer lifting weights, the resort comes with a fully equipped gym.
Is your palate craving new and exciting flavours? Sparkling Waters aims to serve cuisine with a difference. From South African and European, to Asian dishes, be sure to experience one of their restaurants. With a specialised children's menu, you need not worry about your little ones. Located near the resort, you can visit many game reserves and museums.
These include Madikwe Game Reserve, Kgaswane Nature Reserve, Mpheatho Cultural Museum, and many more.
Google rating: 4.3
Location: 348 Rietfontein Farm JQ
Contact: 014 535 0000
5. Kedar Heritage Lodge, Conference Centre & Spa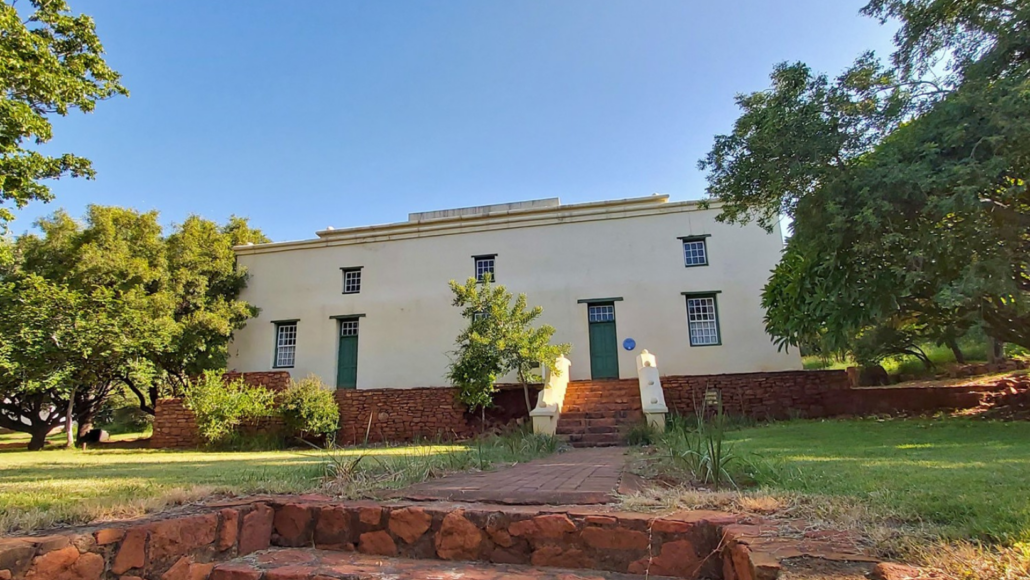 Specializing in a truly African experience, the Kedar Heritage Lodge in Rustenburg offers a unique adventure. The land surrounding Kedar has a growing wildlife population, including impala, bushbuck, zebras, kudu, and giraffes, making it an ideal resting place for nature lovers.
The lodge spa offers a truly African spa adventure. Indigenous African herbs and spices are used in all massages by qualified therapists. The lodge resort is also home to The Paul Kruger Country House Museum, which you can experience onsite.
Outdoor activities like the game drive, bird spotting, fishing, or a lovely picnic on the lush lawns are all options available to guests. For an African dining feast, guests can visit The Armoury Restaurant. Accommodation at the lodge resort ranges from standard, super deluxe rooms and The Paul Kruger Presidential Suite.
Google rating: 4.0
Location: R565, Rustenburg
Contact: 011 950 6000
6. Rustenburg Boutique Hotel
The Rustenburg Boutique Hotel is suited to accommodating corporates that require spaces for executive business meetings. The exceptional boardroom comes standard with air-conditioning, WiFi, a projector, and other connection points.
Able to comfortably fit 20 delegates, important decisions can be made in comfortable and convenient professional settings. Tasty snacks, and hot & cold beverages are available on special request.
Once meetings end, the Rustenburg Boutique Hotel offers you their lounge area on request. Should you plan to extend your stay, the Boutique Hotel has a complement of 18 executive rooms and 1 family room. All rooms come standard with WiFi, en-suite bathrooms, satellite television, and modern decor.
Google rating: 4.1
Location: 243 Joubert Street, Rustenburg
Contact: 014 592 4645
7. Anew Resort Hunters Rest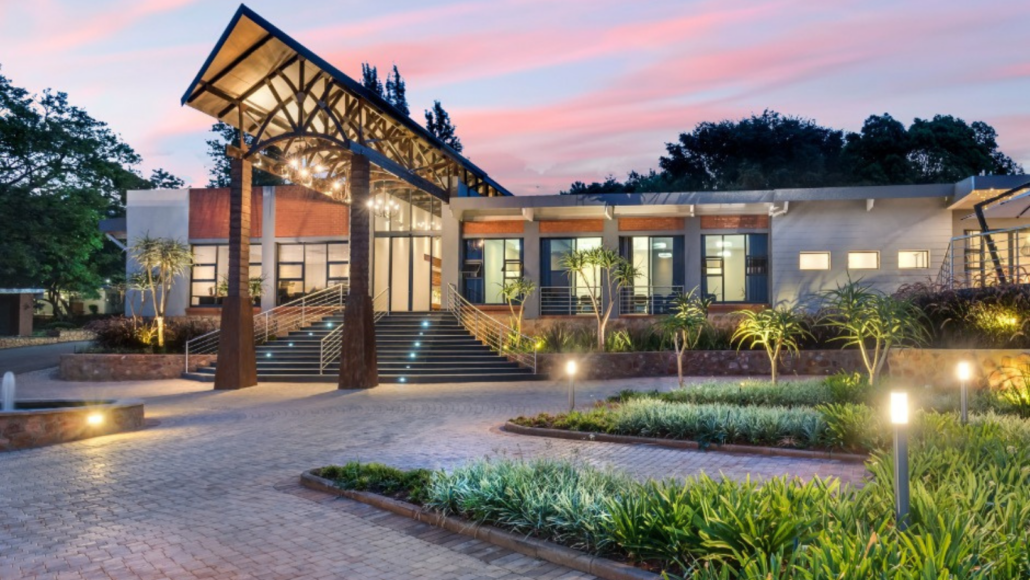 Are you up for a family-friendly resort stay? Why not try Anew Resort Hunters Rest just outside Rustenburg? With 98 luxurious rooms, Anew offers guests an experience fit for the present day.
Possessing panoramic views of the Magaliesberg Mountains, you won't help but indulge in the beauty and its stunning surroundings. Guests are spoilt for choice regarding activities.
Peaceful walks on designated hiking trails, golf, gym, and a spa, are options for leisure. For those looking for an adrenaline thrill, quad-biking, paint-balling, pony & horse rides, and archery are all available.
The Anew Resort restaurant offers an array of African and international cuisine served with the best ingredients. Anew also boasts an impressive set of hosting venues for corporate, team-building, or celebratory events.
Google rating: 4.2
Location: R24 Rustenburg/Krugersdrop Road, Rustenburg
Contact: 014 537 8300
8. The Royal Marang Hotel
Rated as a 5-star facility, the Royal Marang Hotel offers holidaymakers an elegant stay.
Accommodation comes standard with classic decor, modern amenities like satellite television, a mini-bar, and hot beverage-making areas. Your room comes standard with comfy slippers, bathrobes, and complimentary toiletries.
Filled with activities, the Royal Marang offers quad-biking, in and outdoor swimming pools, tennis & volleyball courts, high-performance steam rooms, and a health spa to name a few.
Expect an exceptional dining experience at the resort restaurant. Lounge in comfort in one of the two lounges or sip on your favourite drink at the outside boma while watching the sunset.
Google rating: 4.2
Location: Plot 30 Boekenhoutfontein, R565, Rustenburg
Contact: 014 573 4100
9. King's Palace Hotel Rustenburg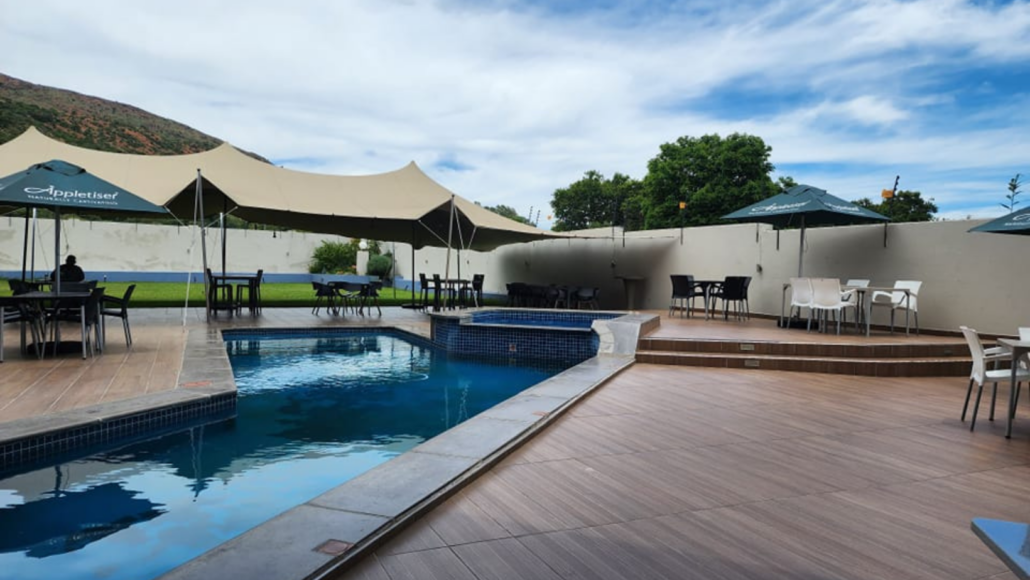 Want to be treated like royalty? Then the King's Palace Hotel in Rustenburg might just satisfy that desire.
Positioned near the Magaliesberg Mountains, guests can expect magical accommodation. Guests can expect WiFi, laundry services, room service, Netflix access, DSTV full bouquet, air conditioning, an a la carte restaurant, a health spa, and wheelchair hotel access and accommodation.
Experience the trendy sky bar and enjoy customised drinks. If you're up for a spa day, head to the U-nique spa.
Google rating: 4.3
Location: Donkerhoek Road, Rustenburg Rural, Rustenburg
Contact: 010 109 0947
10. Thaba Legae Guest Lodge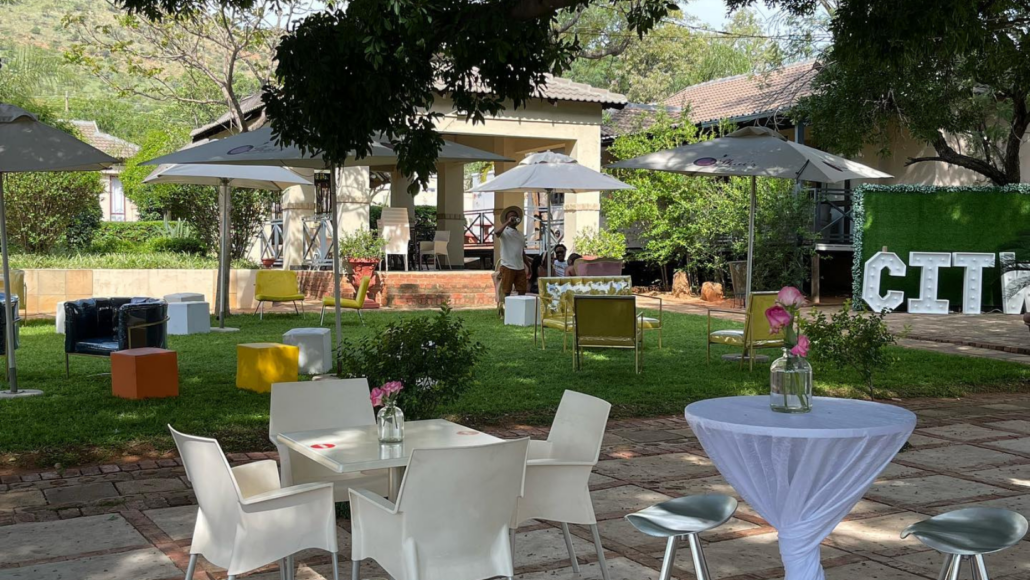 We end this list with the Thaba Legae Guest Lodge in Rustenburg. Although small in size, guests can expect a high level of service and efficiency at the family-owned resort.
Offering 12 rooms with air conditioning, WiFi access, a full bar, a dining room, and in-house catering, your stay will be relaxing.
If you are looking to host an event, Thaba Legae offers fully equipped facilities which include audio and visual equipment, and internet access. Many weddings, matric dances, 21st birthday parties, and baby showers have been hosted at Thaba Legae.
Google rating: 3.9
Location: Rietvlei, 172 Donkerhoek Road, Rustenburg
Contact: 014 592 0066
Also read: