What's the point of planning a trip to the city of gold if the most picturesque places are not part of your itinerary? So feast your eyes on this catalogue featuring ten of the most scenic places to visit in Johannesburg – you deserve to experience nothing less than the best of this city!
Planning a trip to Johannesburg? Check out these pages below:
1. Soweto
South Western Townships, better known as Soweto, is first on our list of scenic places in Johannesburg. Given this name in 1963, the neighbourhood commenced as a temporary enclave for gold miners in the late 1800s. In the apartheid era, this area developed as a black Joburg ghetto that still drips cultural significance today. You can see this in true form when taking a drive through Soweto – especially on Vilakazi Street. This is the only street in the world that has housed two Noble Prize recipients – the late former President Nelson Mandela and Archbishop Desmond Tutu.
2. Cradle of Humankind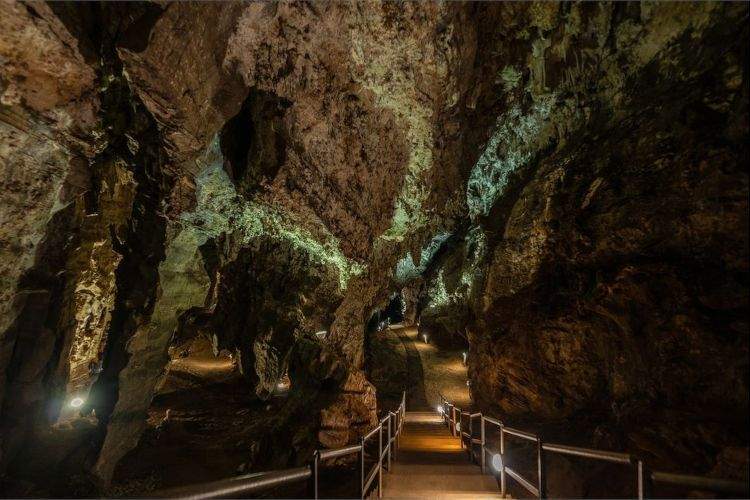 A famous UNESCO World Heritage Site today, the Cradle of Humankind is home to countless ancient animal, plant and hominid fossils, with the last-mentioned presenting the highest concentration worldwide. These were found in the area's set of limestone caves, known explicitly as Sterkfontein. Among many noteworthy discoveries at these caves, the first adult Australopithecus (2.3 million years old) – Mrs Ples – stands out! It would be difficult to pass up the opportunity to experience a site of such paleoanthropological importance.
Location: Kromdraai Road
3. Maboneng
This Jozi suburb's name is Sesotho for "place of light" – excellently complementing the force behind this place. It is no secret that the city, like many areas in South Africa, is still segregated on a socioeconomic basis. Maboneng challenges this notion with its innovative flare and aims at multi-diversity. We believe that the suburb's strong artistic presence plays a part in the culmination of its ideals. This is also one of the reasons why Maboneng is one of the most scenic places in Johannesburg. Just go on a street art tour; you'll know what we're talking about!
4. Nelson Mandela Square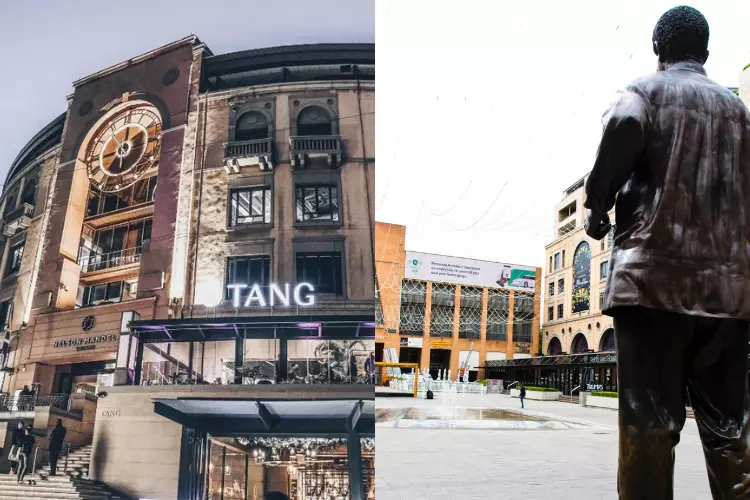 Photos courtesy of Nelson Mandela Square
In Johannesburg, this is the closest you'll get to Europe. Welcome to Nelson Mandela Square – an afro-cosmopolitan shopping and office complex that resembles the typical Italian piazza. Walk the grounds and find over 60 stores, along with the main attraction, a 6m statue of the world-famous anti-apartheid activist. A fun fact? This is the first public statue of Madiba the country has seen! Nelson Mandela Square is sophisticated – we expect nothing less from a shopping centre located in the upmarket Sandton CBD.
Location: 5th Street, Sandown, Sandton
5. Melville
One of the most bohemian suburbs, it is obvious why Melville is one of Joburg's most popular tourist attractions. Probably because these streets host picturesque old farmhouse-style homes and a wide variety of shops and eateries, the most famous being 7th Street. If you can walk this street, don't be surprised if the scenery looks familiar – the title sequence of one of SA's most-loved soapies, 7de Laan, features shots from 7th Street. Take in the best views of the city of gold atop Melville Koppies – a grassland of rolling hills.
Take a look at these accommodation deals in the area of Johannesburg:
6. The Leonardo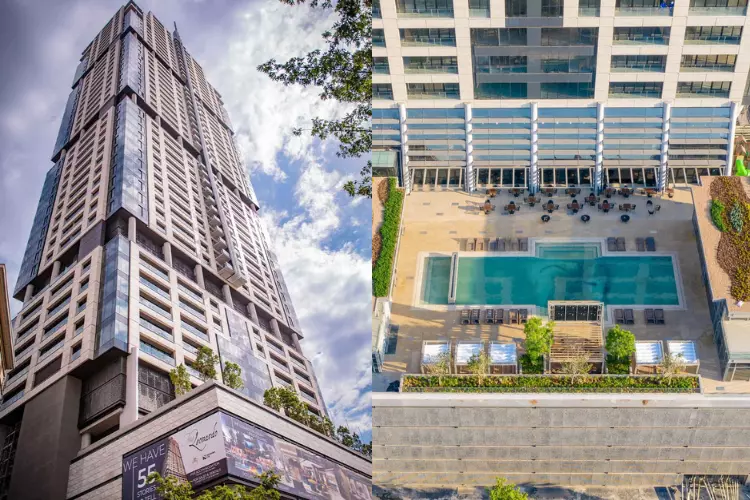 Photos courtesy of The Leonardo
Fancy seeing the tallest structure in Africa? The pride and joy of Sandton, The Leonardo, stands at an impressive 243m and has A LOT to offer! This includes one of the best restaurants in Johannesburg. You can book an overnight stay in one of its 230 apartments or maybe even reside here. Or experience immaculate 360° views of the city of gold at Alto234, the building's in-vogue rooftop bar. Then there's Leo's Lounge Deli for that fresh cup of coffee or AURUM Private Dining Room to intimately celebrate a special occasion!
Location: 75 Maude Street, Sandton Central
7. Northcliff Hill
This one snuck its way off the Ultimate 50 Best Things to do in Johannesburg catalogue – it's the well-known Northcliff Hill. If you are a sucker for endless views of the city, this is the place where you will feel at home. From perfectly maintained lawns to palatial estates, Northcliff Ridge Eco Park is where you will observe some of the most scenic places in Johannesburg. You can thank us later.
Location: 2115 5 Lucky Avenue, Randburg
---
Also Read: The Top 13 Hyde Park Restaurants
---
8. Lesedi Cultural Village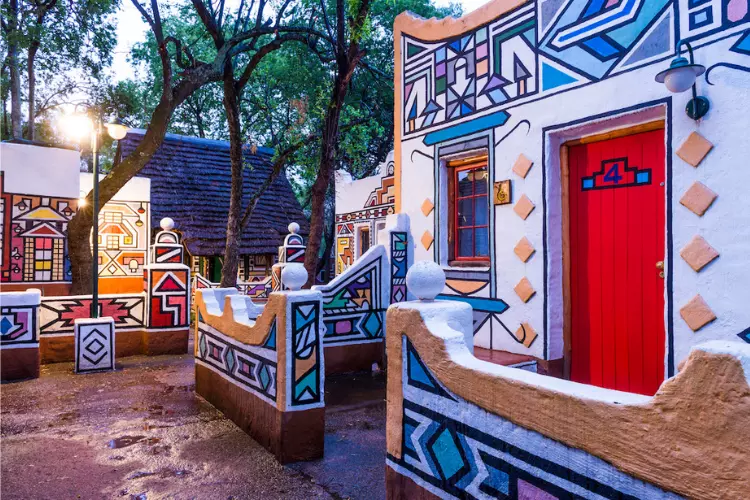 Photo courtesy of Lesedi Cultural Village
Needless to say, South Africa has one of the most diverse population groups in the world. So, how awesome is it that you can learn about the cultural traditions that form this population? Lesedi Cultural Village is a colourful, awe-inspiring tourist village that takes its visitors on a journey of celebrating the different peoples of Southern Africa. From African dances to insights into tribal folklore, Lesedi Cultural Village is an experience not to be taken for granted.
Location: R512, Lanseria
9. Constitution Hill Precinct
This is mainly for history buffs intrigued by the journey of the country's road to democracy. Formerly the base of Johannesburg Prison and The Old Fort, Constitution Hill has come a long way to being declared South Africa's Constitutional Court today. A tour through the precinct will allow you to get a scope of the country's story across space and time. This alone secures a spot as one of the most scenic places in Johannesburg.
Location: 11 Kotze Street, Braamfontein
10. Carlton Centre
Photos courtesy of Tripadvisor
We couldn't help but end the list of scenic places in Johannesburg with another skyscraper! This time it's the third tallest building on the continent, the Carlton Centre. Standing at 223m, entering its 50 levels would undoubtedly grant you one of the most unique shopping experiences you will ever have. Expect to see a multitude of food outlets (including bakeries), florists, curio stalls, bookshops, clothing stores and other service providers.
Location: 150 Commissioner Street, Marshalltown
Once you are done capturing some of the most amazing pictures, grab a bite to eat at any Maboneng restaurants.
Related Posts: