Sub-tropical fruit farms surround Hazyview, which is located in Mpumalanga's Kruger Lowveld Region near the world-famous Kruger National Park. The famous Kruger National Park, South Africa's finest game-viewing attraction, is located east of town. As well as being home to the Big 5, the park is also important in the overlapping areas of conservation and academic research.
Hazyview is a great spot for outdoor activities. It provides several sports, such as abseiling, gecko river, tubing, quad biking, and river rafting. Aerial cable trails and treetop challenges abound at Skyway Trails.
Here are some of the best things to do in Hazyview:
1. Kruger National Park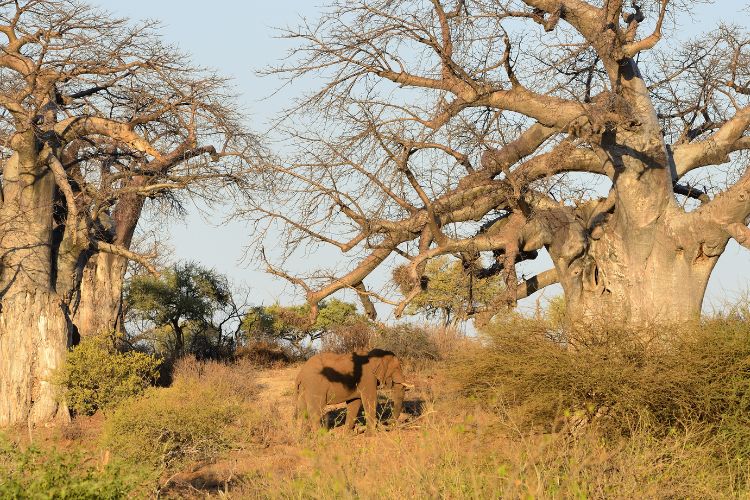 As one of Africa's greatest wildlife sanctuaries, Kruger National Park in South Africa is one of the continent's most popular destinations. Kruger National Park safari in Africa, you'll see Africa's Big Five: Elephant, Lion, Rhino, Leopard, and Buffalo. This is a once-in-a-lifetime experience.
Address: 643 Leyds Street, Muckleneuk, Pretoria
Cost: The standard conservation fee for international visitors is R440 for adults and R220 for children (with a valid passport). For South African citizens and residents (with a valid passport), the fee is R110.
Website: www.sanparks.org/parks/kruger
2. Elephant Whispers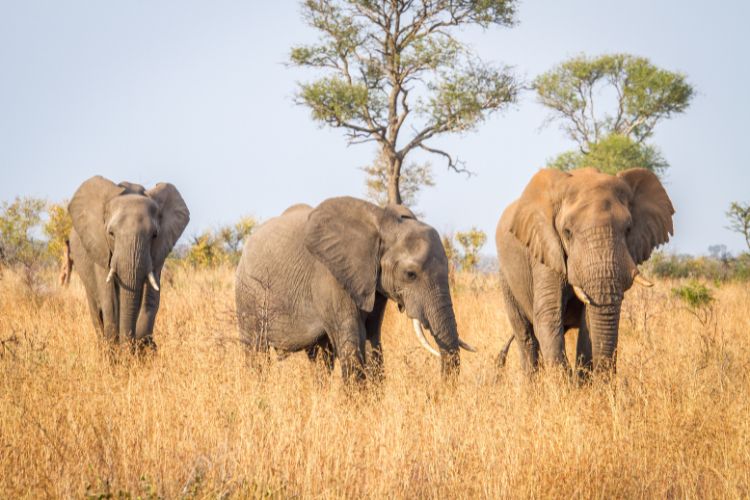 A safe haven for elephants who have been rescued, enabling experiences with the animals in which guests may touch and learn about them. The Elephant Whispers Team works tirelessly to ensure that the life-changing experiences of visitors to the Center are translated into an understanding of the importance of long-term, sustainable wildlife conservation, with a focus on elephant conservation in particular.
Contact: 082 498 4683
Address: R40, Hazyview, 1242
Cost: Adults pay R550, and Children pay R275 for 1 hour. Check out their other daily activities.
3. God's Window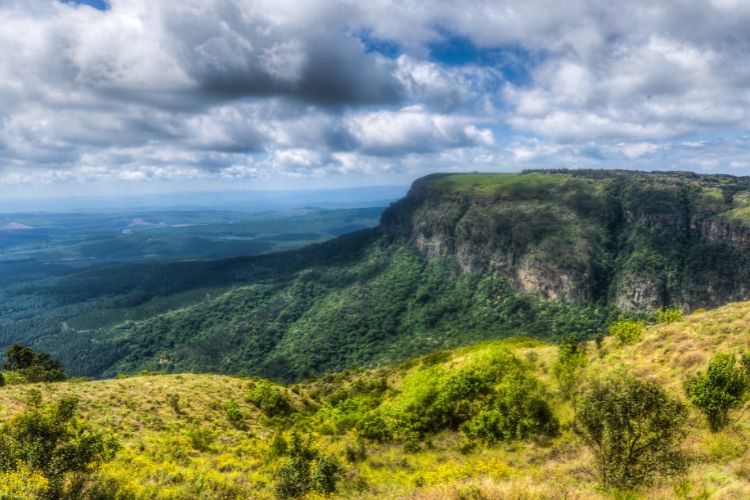 God's Window, a small section of a 250-kilometer-long stretch of sheer cliffs and breathtaking South African scenery, is perched on the edge of a cliff 900 meters above the valley floor. The Garden of Eden nickname is well-deserved.
Address: R543, Ehlanzeni
Cost: Entrance fee of R10
4. Elephant Sanctuary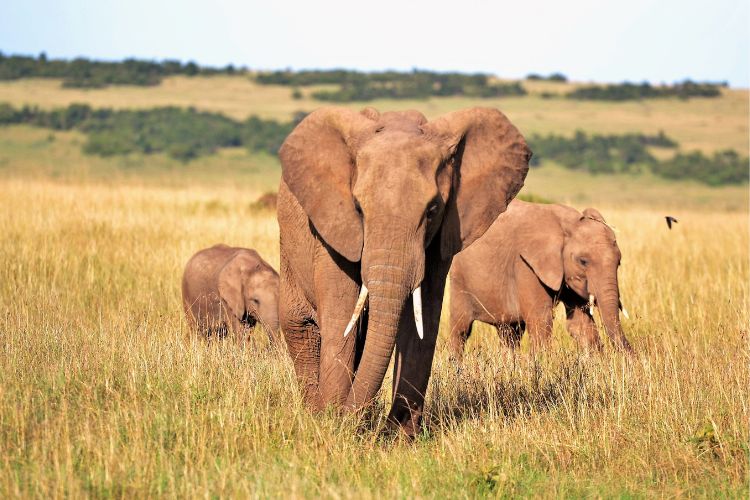 Tourists at the Elephant Sanctuary have a unique opportunity to interact with the elephants by walking hand-in-hand with them. Enter the African Elephant's world. Experience your surroundings from an elephant's perspective by getting a sense of their height.
Address: Casa do Sol, R536, Sabie road, next to, Hazyview, 1242
Cost: Their prices come in packages.
5. Skyway Trails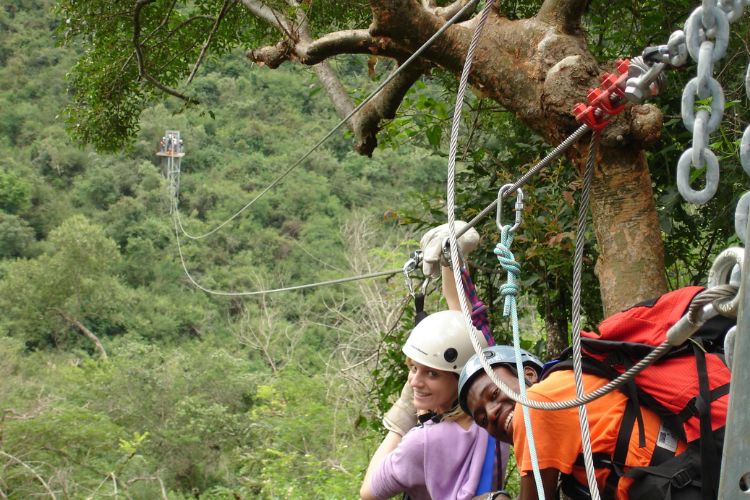 The Aerial Cable Trail and the Rope Adventure Park are two of Skyway Trails' action-packed adventure options. Offering an exhilarating experience while remaining close to nature, these activities are in beautiful natural settings. Corporate outings and family get-togethers alike can benefit from these outdoor activities. Recommendation: Suitable for all ages.
Address: Perry's Bridge Trading Post, Cnr Main Rd Hazyview and Sabie Rd, Hazyview, 1242
Cost: Prices range from R190 – R560
6. Perry's Bridge Reptile Park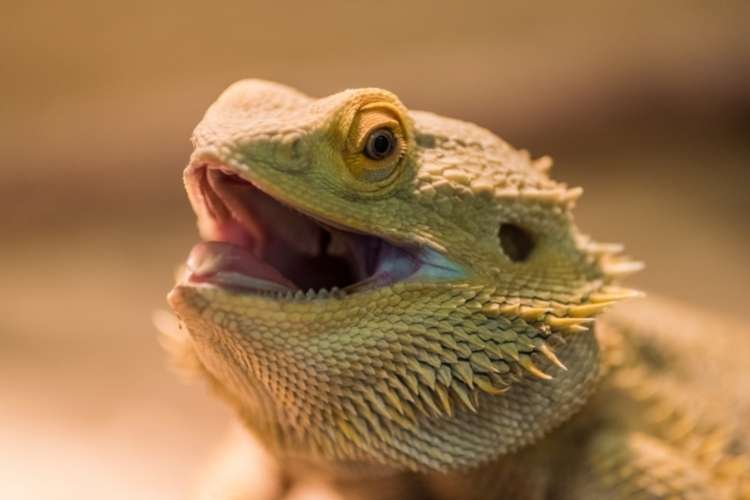 It is easy to go to the Kruger National Park from Hazyview and the breathtaking Panorama Route from this central location. With so many things to do nearby and just 70 kilometers from Nelspruit, this is a perfect day trip from the province's capital. You'll be captivated by the beauty and individuality of these amazing animals, which number over 80 in total.
Address: R536, Hazyview, 1242
Cost: R150 per person children under 13 years pay R80
7. Visit Idle and Wild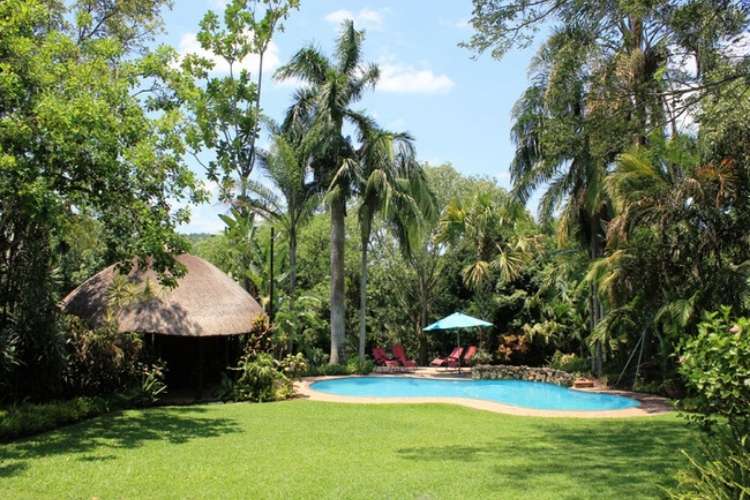 You can easily explore local attractions like Kruger National Park and God's Window, Bourke's Luck Potholes, Pilgrims Rest, and the various waterfalls surrounding Idle and Wild for a rejuvenating respite in the middle of nature.
Address: S26 on R536, Hazyview, 1241
8. Seronera Crocodile Farm Tours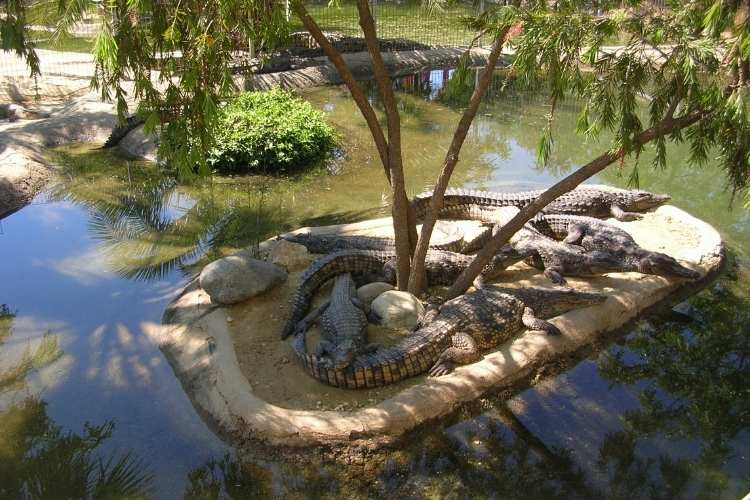 Seronera Crocodile Farm in Hazyview, Mpumalanga, has almost 30 000 Nile crocodiles. It has been more than 30 years since a CITES-registered farm opened here. This farm's stringent cultivation procedures have helped CITES remove the Nile crocodile from their endangered species list.
Address: Seronera Crocodile farm Tours, Unnamed Road, Hazyview, 1242
Hazyview Lodges
9. Perry's Bridge Hollow Boutique Hotel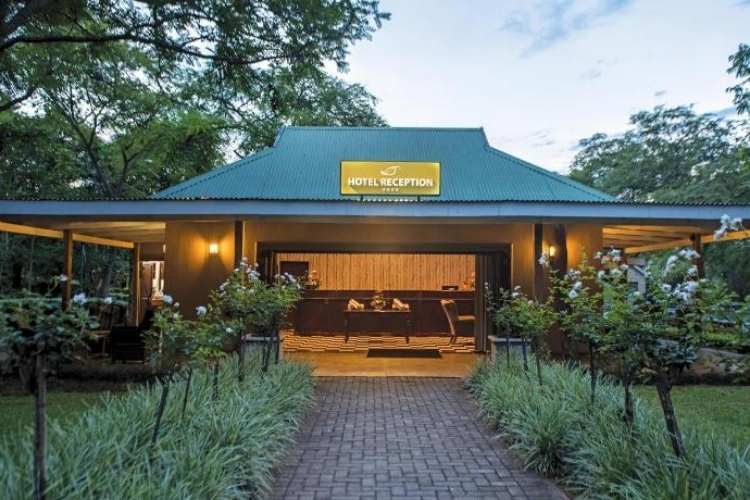 The Hotel is surrounded by indigenous gardens and designed to evoke a sense of being outside while still enjoying the luxuries of today's world. Spa treatments and kid-friendly activities can be found at Perry's Bridge Trading Post, where visitors can enjoy a unique shopping experience that caters to all ages and interests.
Address: R40, Hazyview, 1242
10. Lions Rock Rapids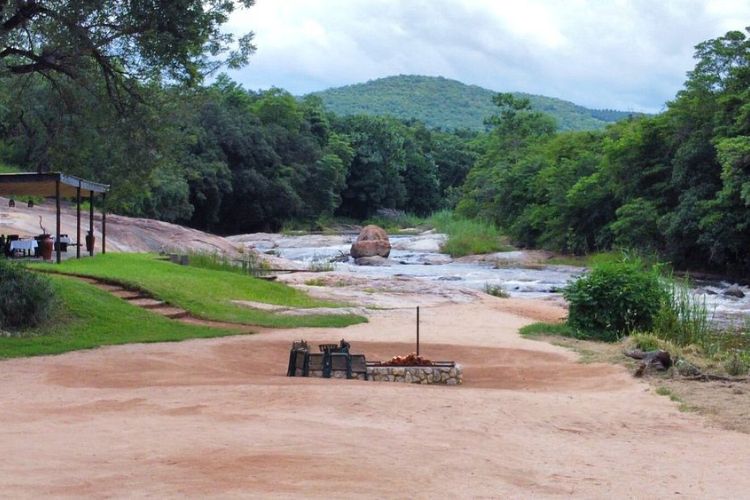 Your stay at these Paradise Country residences will be one to remember. A swimming pool overlooking the beach and river, numerous birds, and an unmistakable tranquility can be found on the grounds. A bar and lounge are available onsite, or you can take advantage of river activities like fishing and rafting.
Address: Lions Rock Rapids, R536 Sabie Road, Hazyview
Cost: R3,799
Website: Lions Rock Rapids Deal
11. Cuckoo Country Retreat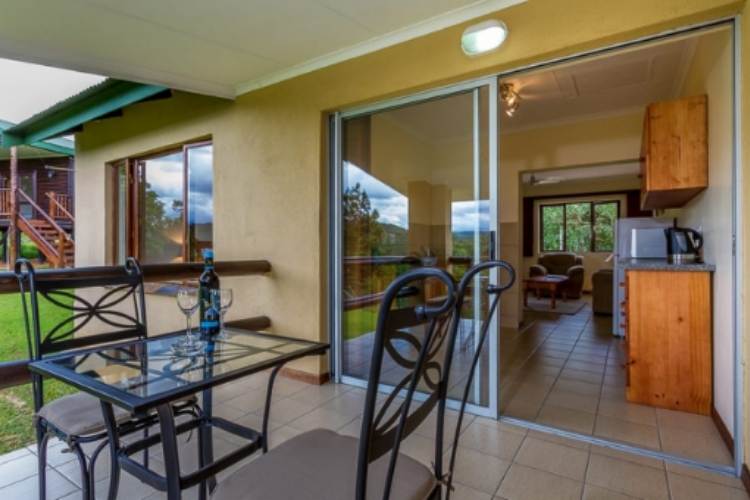 Cuckoo Country Retreat is the ideal home base for exploring Mpumalanga's Panorama Route, Kruger National Park, or historical towns. A single night's accommodation in Hazyview. Cuckoo Country Retreat has it all: stunning views of the valley and the nearby fruit farms, tall imposing indigenous trees, well-kept lawns, an inviting rock pool, and a boma where guests can gather around a fire at night. Several species of wildlife inhabit the grounds, including a friendly buck who ambles freely through the gardens.
Address: Cuckoo Country Retreat, Sabie / Hazyview National Road S536 Hazyview
Cost: R899
Website: Cuckoo Country Retreat Deal
Hazyview Restaurants
In addition to having some of the best restaurants in South Africa, Hazyview is also home to some of the country's top culinary talent. Check out some restaurants you can visit on your journey.
12. Hippo Hollow Restaurant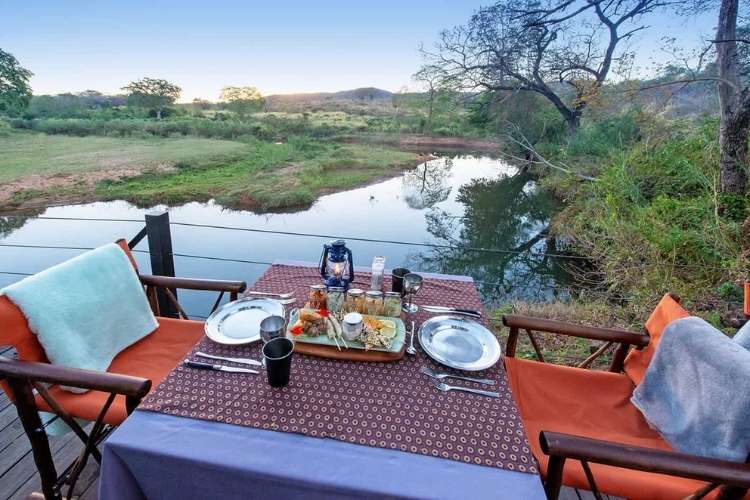 It's the perfect place for customers to unwind after a long day at work or a fruitful conference. Diners have the option of dining inside or outside on the terrace, which opens up in the summer to provide a view of the Sabie River below.
Address: Hazyview, Nelspruit, 1242
Cost: Prices vary
13. Topolino's Italian Restaurant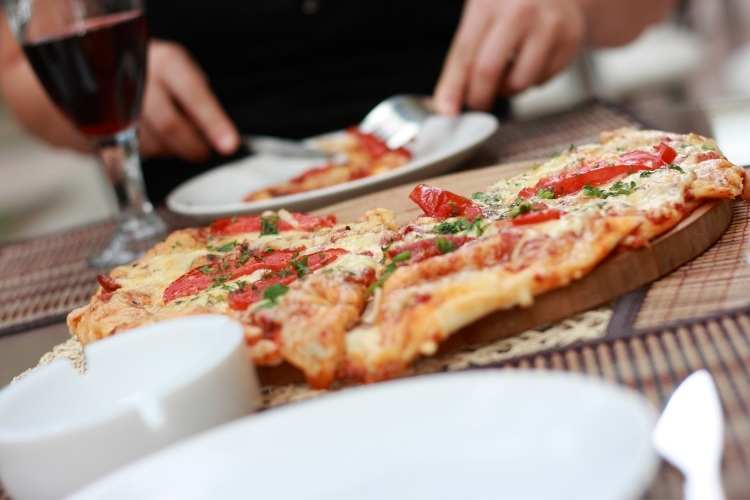 All are welcome at Topolino's, which offers a laid-back and welcoming atmosphere. In our wood-fired oven, their pizzas are topped with fresh ingredients and cooked to perfection. Among the many pasta meals available are both traditional Italian fare and a wide range of vegetarian options.
Address: Perry's Landing R40 Main Road, Hazyview 1242 South Africa
Cost: Prices vary
14. Kuka Restaurant and Cocktail Lounge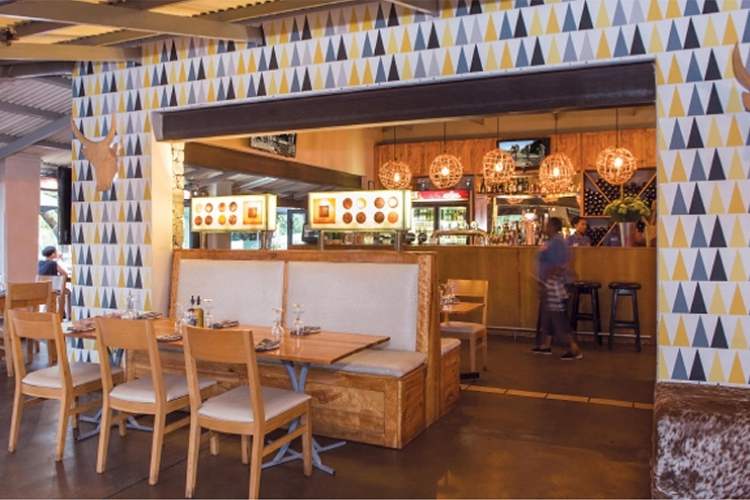 A wide wine list complements the menu's inventive cocktails and delectable fare, bringing the best of both worlds together. Everything at Kuka is infused with passion. Cocktails and other alcoholic beverages are meant to improve the enjoyment of your meal. From hearty breakfasts, lunches, and dinners, to delectable coffee and awe-inspiring cocktails, there's something for everyone.
Address: Perry's Bridge Trading Post, R40, Hazyview, 1242
Cost: Prices vary
Hazyview Resorts
15. Kruger Park Lodge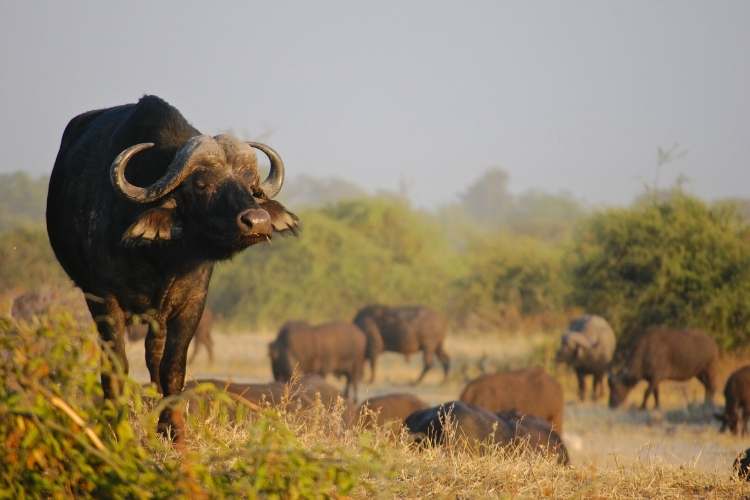 In the town of Hazyview, the Kruger Park Lodge Estate can be found perched on the banks of the Sabie River. Guests staying at Kruger Park have the option of either playing tennis on one of the resort's four courts or unwinding on a sun lounger by the resort's swimming pool. The Estate features children's activities such as trampolines and jumping structures. Observing birds and hippos are both enjoyable pastimes that are close by.
Address: Kruger Park Road, Hazyview, 1242 Hazyview, South Africa
16. Hazyview Cabanas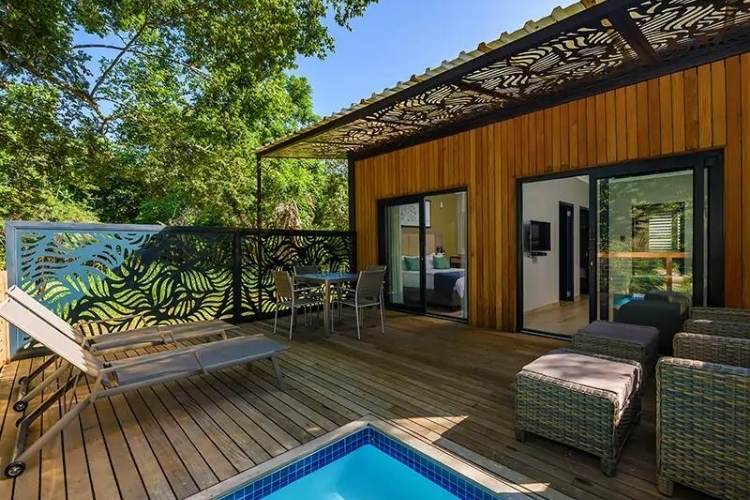 On the banks of the gorgeous Sabie River in Big Game country, this lovely and spacious lifestyle resort is only a short drive from the world-renowned Kruger National Park. Top-notch amenities include a riverside day spa, an adventure center for adrenaline seekers, and a restaurant and bar that serves delectable meals.
Address: R536, Hazyview, 1242. 013 737 8055
17. Sabaan Holiday Resort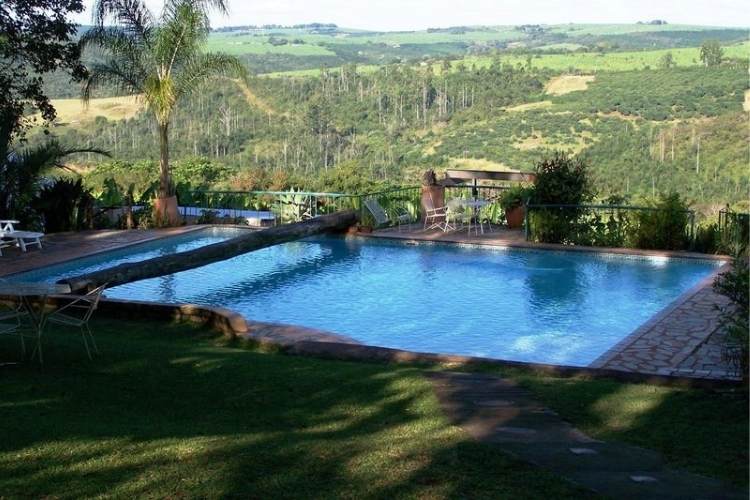 This is a fun, family-friendly, and reasonably priced place to stay around 18 kilometers from Hazyview and 30 kilometers from Sabie. Located on the Panorama Route, it's a great place to view God's Window, Graskop Gorge Glass Lift, Aerial Cable and Treetop Challenge, Big Swing and Zipline, Mac Mac Falls and many other amazing waterfalls. The Kruger National Park is a great place to witness a wide diversity of wildlife.
Address: R536, Hazyview, 1242
Cost: R1,999
Website: Sabaan Holiday Resort
Fun Things to do in Hazyview
18. B1 Photo Safaris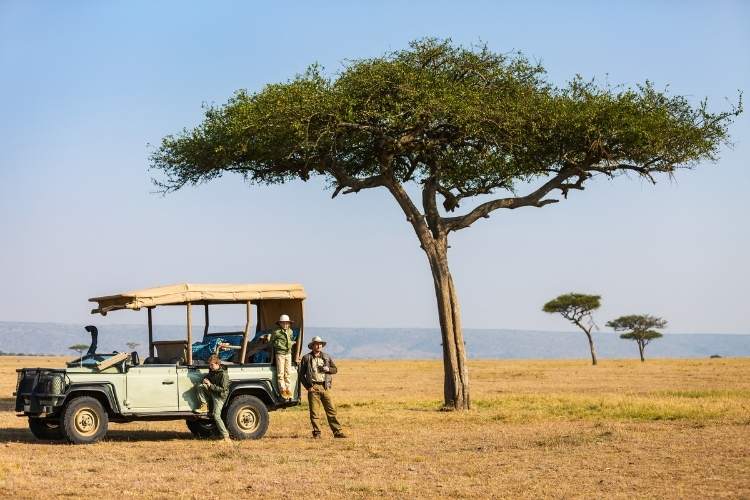 The sheer number of species you'll see on these Kruger National Park Wildlife Photographic Day Safaris is mind-boggling. Animals and birds can be found in large numbers throughout the year. All hotels in Hazyview Town and Skukuza and Pretoruiskop camps are usually where the tour begins.
Address: Hazyview, Mpumalanga, South Africa
19. Hazyview Parkrun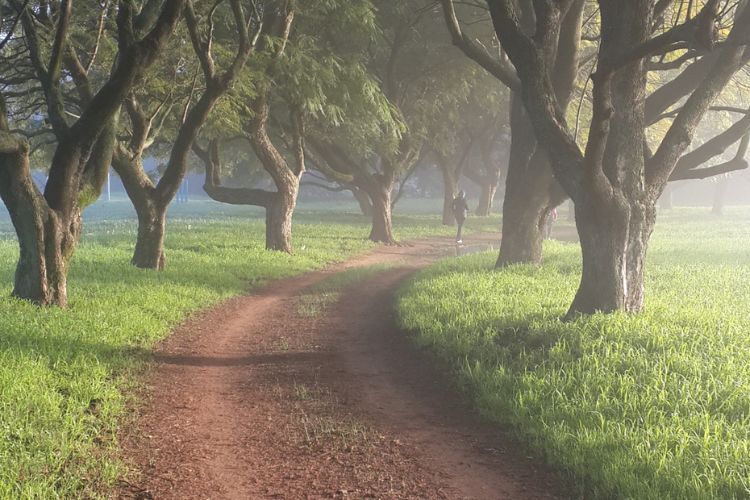 The Hazyview parkrun, a free weekly 5km race that takes place on Saturday mornings at 7:00am (October – March) and 8:00am (April – September), is open to runners of all levels (April – September). Other than yourself, there is no one else competing; this is just a timed 5k run that you may use for any purpose you choose, whether it is recreation or training.
Address: Unnamed Road, Hazyview, 1242
Cost: Free
20. Siyavaya Adventures Quad Biking

Take a two-hour quad-biking experience for you and a friend. One of the best ways to become an instant adrenaline junkie is to go quad riding. The excitement and trials of riding a quad bike around the landscape are sure to keep you entertained.
Address: R40, Hazyview, 1224
Cost: R699
Website: Siyavaya Adventures Deal
Frequently Asked Questions about Hazyview
Romantic Activities in Hazyview
Romantic things to do in Hazyview include:
What is the best accommodation in Hazyview?
The best accommodation  in Hazyview includes:
Cheap Things to do in Hazyview
Check out some cheap things to in Hazyview: