Ah, Rosebank. One of Johannesburg's best-known cosmopolitan hubs in the city's northwestern area, this suburb is dotted with many buzzing commercial lots. The suburb, however, has lots more to offer! So scroll through this catalogue to get a sense of things to do in Rosebank, from Oxford Street to Jellicoe Avenue! 
Planning a trip to Johannesburg? Check out these pages below:
Something to eat…
1. Marble Restaurant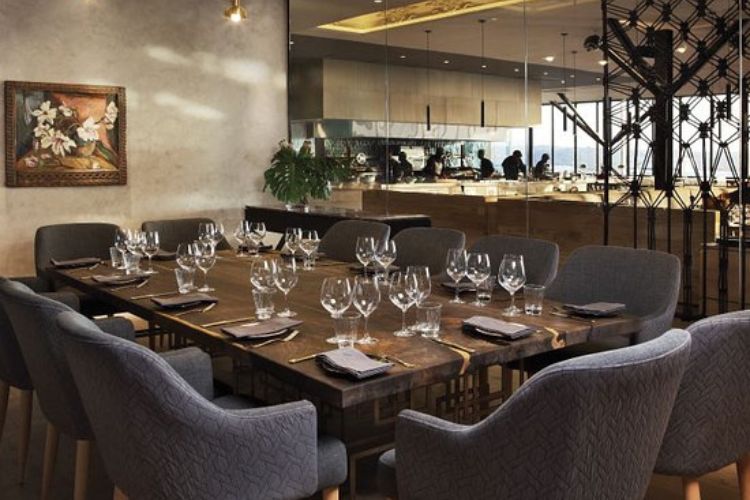 Photo courtesy of Marble Restaurant
If Marble Restaurant, one of the restaurants in Johannesburg, should be one things to do in Rosebank, you can expect fine dining featuring authentic South African cuisine. These flame enthusiasts at this Johannesburg restaurant take South Africa's most-loved foods to a higher level by preparing dishes over an open flame. This rooftop restaurant also has an exquisite selection of cocktails!
Address: Corner of Keyes & Jellicoe Avenue
2. The Grillhouse Rosebank
Are you searching for the best meaty dishes in Rosebank? Then, the Grillhouse, one of the top-rated Rosebank restaurants, will be your best bet! From their Beef Bomb appetizers to Ostrich Medallions from their premium cuts, you will lick your fingers to savor the delicious Grillhouse taste for as long as possible! This listing can also be found on our Ultimate 50 Best Things To Do In Johannesburg!
Address: Corner of Oxford Road & Biermann Avenue
If you want to find out more about where to eat in the area, check out this guide to the top Rosebank restaurants!
Something to learn about…
3. City Sightseeing Johannesburg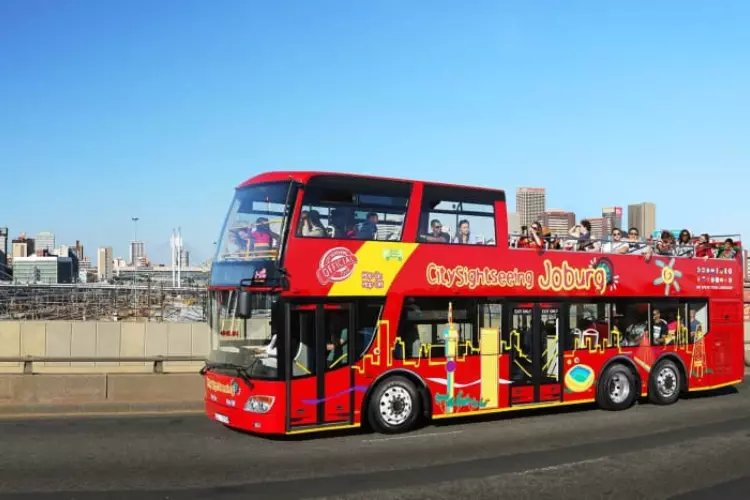 Photo courtesy of City Sightseeing Johannesburg
How convenient is this – City Sightseeing Johannesburg's main terminus point is located in Rosebank! So the most ideal way to learn about the city of gold and its vibrant suburbs would be on a Red Bus tour. With a wide variety of tour options on offer, there is no reason not to add this adventure to your list of things to do when you're in Rosebank.
Address: Oxford Road
Something to spoil yourself with…
4. Sharaella Beauty Studio and Spa
You have to make time to unwind, too. Do so at the elegant Sharaella Beauty Studio and Spa today! Whether you're looking to refresh your skin with a Rooibos express facial or revamp your eyelashes with extensions, you can have it all done at this esteemed establishment. All you should do is book your appointment, show up, sit back and relax!
Check out this Daddy's Deals offer with Sharaella Beauty Studio and Spa!
Address: 138 Jan Smuts Avenue
Also Read: The 15 BEST Hillcrest Restaurants
Something to marvel at…
5. Everard Read Gallery & Circa on Jellicoe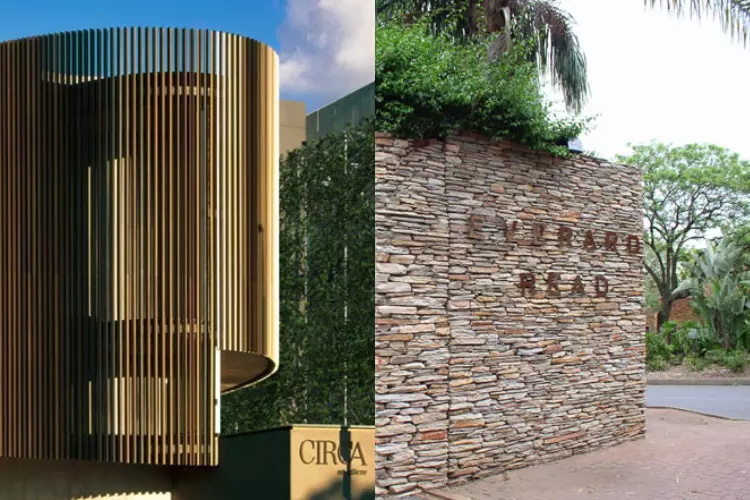 Photos courtesy of SA Venues
Everard Read Gallery is known as the country's most famous commercial gallery. Today it still showcases top-tier art crafted by Southern African sculptors and painters from then to now, excellently complementing the gallery's post-modern architecture. In the same vicinity, you will find Circa on Jellicoe, with a futuristic building design that is hard to miss! So continue your art journey and explore this gallery's three extraordinary storeys.
Address: 2 – 6 Jellicoe Avenue
Check out these accommodation options in Gauteng:
6. Goodman Gallery Johannesburg
Goodman Gallery has a special place in Rosebank's heart. This space was created for South African artists who wished to showcase their work in the face of the apartheid system. These days, the history of the gallery's exhibitions is still presented, along with creations shaped by national and international artists post-apartheid.
Address: 163 Jan Smuts Avenue
---
Also Read: A foodie's guide to Durban: 7 Restaurants and cafes to visit
---
7. Gallery MOMO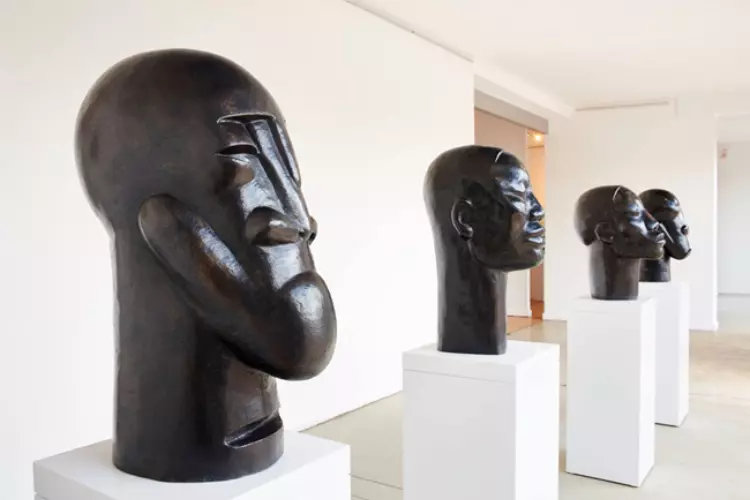 Photo courtesy of SA Venues
At this point, you probably noticed that Rosebank could be a hotspot for art lovers, so we've decided to feature one more gallery on this list – Gallery MOMO. A favourite on First Thursdays in this suburb, Gallery MOMO hosts some of the most exceptional art pieces in the whole of Gauteng. Here you will find photographs, paintings and ceramic sculptures that illustrate the country's elaborate, intricate cultures and overall heritage.
Address: 52 7th Avenue
Something to buy…
8. Rosebank Art & Craft Market
Now you have the chance to purchase some of Rosebank's most beautiful artefacts. Head to the rhythmic Rosebank Art & Craft Market and stock up on authentic African souvenirs, decor, handicrafts and jewellery. The market is located on the second floor of Rosebank Mall. It would be a great idea to stop by and take home a memento of your stay in this bustling suburb! You can also find the perfect gift for a loved one at Rosebank Art & Craft Market.
9. Rosebank Sunday Market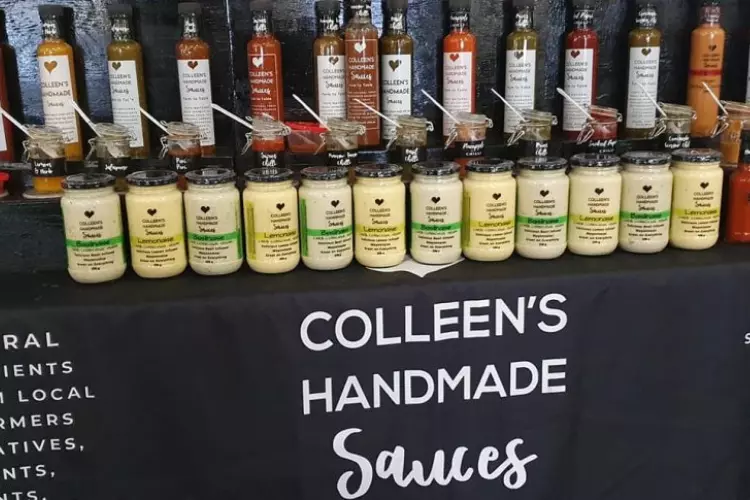 Photo courtesy of Rosebank Sunday Market
Also located in Rosebank Mall, you will find the energetic Rosebank Sunday Market in the rooftop parking area. With its more extensive, more outdoorsy space, this trading place is guaranteed to give you a bona fide marketplace experience. We're talking the classic bric-a-brac, clothing pieces, homemade delectables and arts and crafts. Ditch the traditional Sunday lunch for meals of global influences. You can get everything from Indonesian to Thai cuisine at Rosebank Sunday Market. So, hop on a ride and make your way there!
Address: 50 Bath Avenue
Also Read: 20 of the BEST Vilakazi Street Restaurants
Something for everyone!
10. The Zone @ Rosebank – The fun company & The Rosebank Mews
The Zone @ Rosebank is a modern mall with several upmarket stores, a food court, a cinema, a gym – and underground parking! We love the variety of activities a mall has to offer. That way, you can tend to everyone's needs when travelling in a group. Some of the things you can do at The Zone include taking a stroll through The Walking Gallery, watching a movie at Ster-Kinekor, playing games at The Fun Company, and so much more!
Address: 177 Oxford Road
Related posts