Did you know that the name "Randburg" was coined from the South African currency? Okay, you probably could've guessed that one… but we bet you can't guess what this list of 10 things to do in Randburg entails. A clue? There's something for everyone!
Planning a trip to Johannesburg? Check out these pages below:
1. Johannesburg Zoo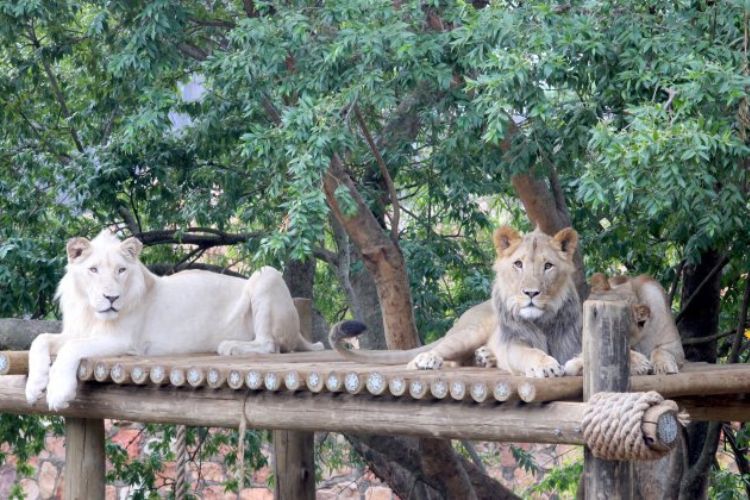 Photo courtesy of City Sightseeing
Animal lovers? We have you covered. Make your way to the 55-hectare Johannesburg Zoo today! Open every day of the week; you can get the chance to see these inhabitants anytime your heart yearns for some animal affection. The zoo aims to provide a haven for over 2700 animals, tending to all their medical needs and nurturing overall enrichment. You will find around 380 distinct species represented at Johannesburg Zoo, with a makeup of elephants, snakes, apes, tigers, lions, and so much more. It's safe to say a trip to the zoo can make anyone feel young at heart, so this excursion is suitable for all age groups – children, elders, students and adults!
Operating hours: 8:30 am – 5:30 pm (Monday – Sunday)
2. Escape Room
Are you able to channel your inner Nancy Drew or Sherlock Holmes? Then show off your detective skills at Escape Room, located at Dunkeld West Centre. However, detective skills alone won't get you to the finish line – you should be able to work effectively within a group of up to 7 people. Maybe this is the kind of exercise you and your colleagues need to reconnect as a team. So, with three rooms at your disposal, will you choose Kellar's Magic Emporium, Mine Escape or Disappearance?
Operating hours: 9:30 am – 10:30 pm (Monday – Sunday)
3. Northcliff Ridge Eco Park
Photo courtesy of Tripadvisor
This one was snatched from The Ultimate 50 Best Things to do in Johannesburg – it's just SO breathtaking! Asfwell Cope, more popularly known as Northcliff Hill, is the staple of Northcliff Ridge Eco Park. Here you can observe some of the best views of the city of gold and its surrounding areas. From perfectly manicured lawns to stately homes, going up these hills is one of the things you MUST do when visiting Randburg. So reward yourself with a seat on one of the benches and get lost in a sunset that's as golden as the city.
Operating hours: 6 am – 6 pm (Monday – Sunday)
4. The Cookery
The Cookery, one of the top restaurants in Randburg, was established by Paul Maciel, eccentrically known as The Secret Jozi Chef. However, his culinary prowess is no secret to Joburg; hence this cooking school's frequently sold-out chef's table events characteristic of an interactive atmosphere. If you jump quickly, you can also be slotted into one of these coveted events or opt for a social class hosted during the week. The Cookery's workshops are held at Craighall Park, equipped with a world-class multipurpose kitchen.
Operating hours: Not provided
5. Fusionista Spa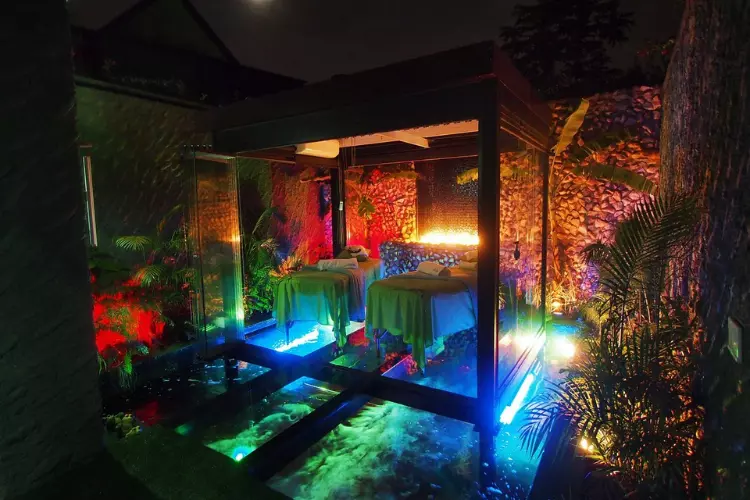 Photo courtesy of Tripadvisor
Yes, this enchanting space can be found in Randburg and should undoubtedly form part of your list of things to do. Fusionista Spa is the epitome of opulent spa care, hence being awarded by Lux as 2022's Most Outstanding Luxury Spa & Beauty Salon in South Africa, along with many other awards. Facilities at this spa include the Candle, Crystal, Bamboo and Candle Rooms, where you will receive a bundle of spoils from head to toe. So here's an idea – why not purchase a Fusionista Spa voucher for someone special? On the premises, you will also find Fusionista Restaurant serving fine Eastern cuisine – so they'll treat your tastebuds too!
Operating hours: 10 am – 8 pm (Tuesday – Saturday) and 11 am – 5 pm (Sunday)
Some of our Beauty & Spa deals in and around Randburg:
6. Adventure Golf
Forming part of a chain establishment, Adventure Golf Randburg can be found at Ferndale on Republic. Get ready to have a putt-putt experience of a lifetime alongside your friends and family, as all three courses are befitting for the young and the old! After the gang's mini-golf championship, celebrate at the on-site Deck Restaurant with various pizzas.
Operating hours: 9 am – 9 pm (Sunday – Thursday) and 9 am – 10 pm (Friday & Saturday)
7. Delta Park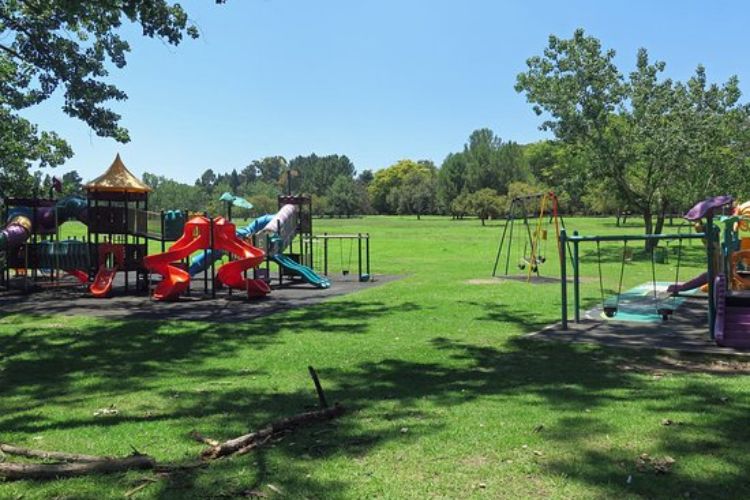 Photo courtesy of Pick Your Trail
Tree-lined dams, bird-watching hides and walking trails – you can find it all (and more) at one of the largest parks in Randburg. But, of course, we're talking about the popular Delta Park, which runs vicinal to Blairgowrie and Victory Park. The 108-hectare ground of woodland and grassland is synonymous with paradise if you need to break away from reality and take a quick breather, even if you bring the little ones along. Then, of course, they will entertain themselves on the playgrounds!
Operating hours: 6 am – 6 pm (Monday – Sunday)
8. Syringa Lasertag
If you're a fan of Fortnite or Call of Duty, why not combine your love for these video games with some physical activity? Syringa Lasertag has an outdoor arena to bring your gaming fantasies to life! Engage in this pain-free electronic spin on paintball with your nearest and dearest. Want to take things to the next level? Then laser tag at night! Will you be part of the Red or Blue Team?
Operating hours: Not provided
9. Gerakaris Family Wines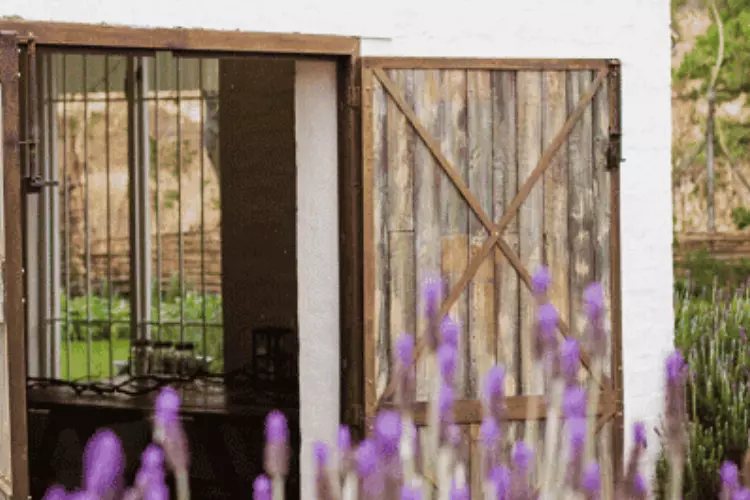 Photo courtesy of Joburg.co.za
This is what we meant with "there's something for everyone" for things to do – how does wine tasting in Randburg sound? Situated in Craighall Park, you will find Gerakaris Family Wines, which offers a tasting of five of their special creations. This can be enjoyed in their beautiful gardens or inside the intimate winery. Order a delectable cheese board to complete the experience!
Operating hours: 12:30 pm – 5 pm (Wednesday – Friday), 11 am – 4 pm (Saturday) and 11 am – 2 pm (Sunday)
10. Randburg Raceway Indoor Karting Track
Six go-karts on the track with 10 minutes on the clock – are you up for the Go Karting in Johannesburg Arrive and Drive challenge? If this is the adrenaline rush you're craving, hurry to Randburg Raceway Indoor Karting Track now! Other challenges on offer include the Grand Prix and Endurance Race – so it's clear that this indoor go karting track can satisfy any mood. We hope you'll have fun in the Italy-imported go-karts.
Operating hours: 10 am – 6 pm (Monday – Friday), 9 am – 6 pm (Saturday) and 9 am – 5 pm (Sunday)
Related posts