Sandton is known for being the financial centre of Johannesburg, South Africa. Since the late 90's the prestigious suburb has grown to boast some of the best retail stores, hotels and fine dining joints in the country. The district can also be a good jump-off point for day trips across the region and in this guide, you will find some of the best things to do in Sandton.
Sandton has it all whether you're looking for thrilling outdoor adventures, the best restaurants, accommodation, or things to do with kids, couples, alone, or on a budget.
Check out our deals page or click the link below to see what's on today.
Here are some of the best things to do in Sandton:
1. Head on to the Montecasino Bird Gardens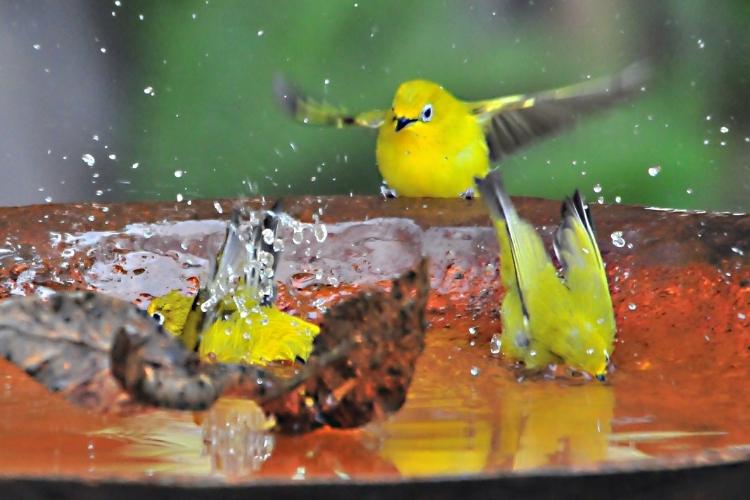 The Montecasino bird and wildlife park is the place for a memorable family outing. With bird shows at various times during the day and various gardens around the park it's the perfect place to take the kids if you are in Sandton.
Times: Wednesday – Sunday, 9 am – 5 pm
Cost: R95 (adults); R66 (children 2 – 12 years & senior citizens)
Contact: 011 511 1864
Address: Montecasino, 1 Montecasino Boulevard, Johannesburg, 2055
2. Sandton Market @ The Park
The Johannesburg market scene has recently welcomed Sandton Market @ the Park. This outdoor family event offers arts & crafts, live music, delicious food, and a beer garden. There is also a supervised kid's corner, so bring the little ones along for a day out in the sunshine.
Times: Every last Saturday & Sunday of the month, 10 am – 6 pm
Cost: R10pp
Contact: 044 877 0046
3. The Teatro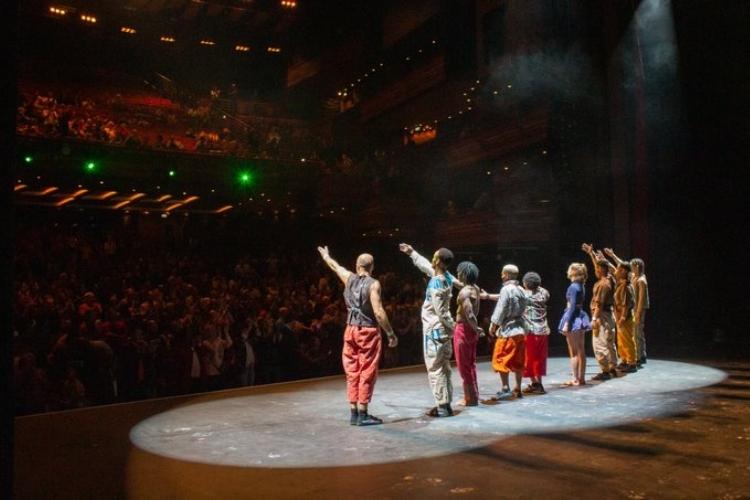 This spectacular theatre is a world-class venue that has hosted countless local and international productions. If you are a fan of theatre and live performances then the Teatro is the perfect thing to do whilst you are in Sandton.
Cost: Prices vary per show
Address: Montecasino, Teatro Road, 1 Montecasino Blvd, Fourways, Johannesburg, 2055
4. Go Ten Pin Bowling at Montecasino
Whether you turning ten or a team of ten, Ten Pin Bowling is the perfect family and team-building activity in Johannesburg. Even if you don't manage a strike, you're sure to have an amazing time.
Times: Monday – Sunday  11:30 am – 9:30 pm
Duration: 1 hour
Cost: R60 per game
5. The Theatre on the Square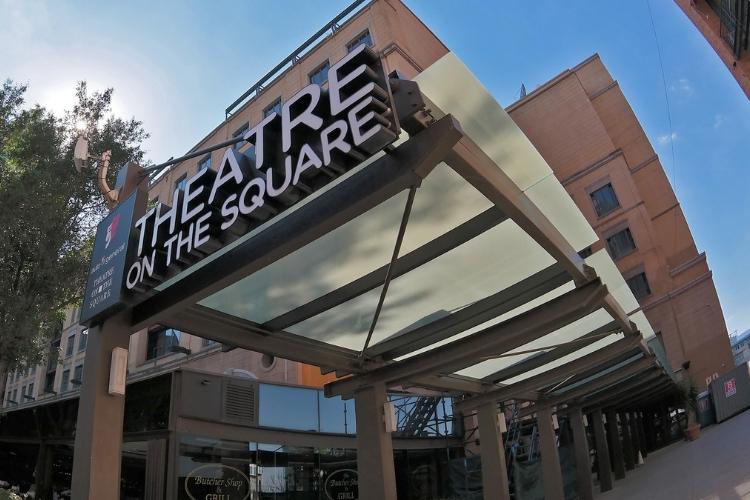 Visit the Theatre on the Square at Nelson Mandela Square to see a performance. A 200-seat theatre called The Theatre on the Square develops and presents a wide range of excellent productions that span a wide range of genres. It has staged well over 100 productions in the past nine years, all of which have been huge successes.
Cost: Prices vary per show
Address: The Theatre on the Square, Nelson Mandela Square, Sandton.
6. Play a round of golf at The Wanderers Golf Club
Don't miss out on this renowned Golf course. The Wanderers Golf Club not only has a wonderfully warm club spirit but is also a challenging parklands golf course that is rated one of the best in Gauteng. You will find that the golf course features a cutting-edge clubhouse and includes amenities like a driving range and a fully stocked golf pro shop.
Times: Monday – Sunday, 6:30 am – 8 pm  
Cost: R375 (adults), R250(Juniors)
Address: Cnr Rudd Road and Corlett Drive, Illovo, Sandton 2116 South Africa
7. Land Rover Experience at Kyalami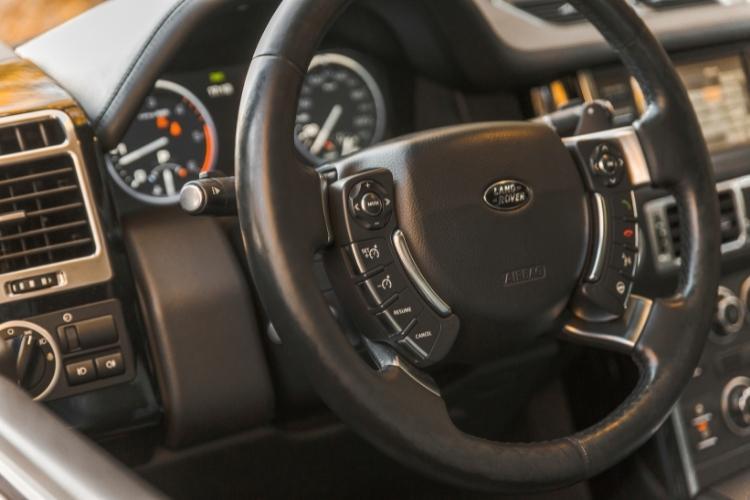 Sign yourself up for an experience at the iconic Kyalami race circuit. Start the day with an amazing breakfast and coffee before heading off with an instructor who is an expert in their field and gives detailed instruction in all circumstances, giving you the confidence to put these vehicles through the test of various hills, rocks and water.
Cost: On request 
Location: 7 Main Rd, Lonehill, Sandton, 2062
Places to go on a shopping spree in Sandton
8. Nelson Mandela Square 
The Nelson Mandela Square is a fantastic location to explore and is home to several breathtaking sights. Located in the centre of Sandton, Nelson Mandela Square is the location of a famous statue honouring one of the greatest people in history as well as our national emblem of freedom and African pride. Nelson Mandela Square has grown to be a premier lifestyle and fine dining destination for both locals and visitors.
Address: 5th St, Sandown, Sandton, 2031
9. Sandton City Shopping Centre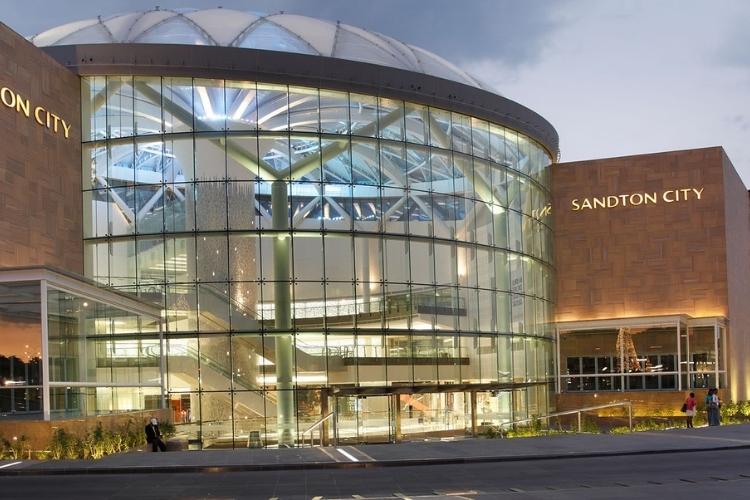 Defining the Sandton skyline and home to some of the most upscale shopping and entertainment options in Africa. The financial district of South Africa is home to this multi-award-winning shopping centre, which is also the reason why this area is so highly sought-after.
Address: 83 Rivonia Rd, Sandhurst, Sandton, 2196
If you're staying around this shopping centre, don't miss out on the local nightlife with this list of the best night clubs in Sandton!
10. Montecasino

The award-winning Montecasino is Gauteng's number one entertainment destination. Three on-site hotels, a casino, retail entertainment, corporate hospitality and a luxury office park make up this well-rounded bundle of fashionable entertainment that offers an unforgettable experience.
With 
t
he
Italian 
community 
theming, 
as 
well 
as 
the 
lively 
social 
and 
entertainment 
scene that
captures the
visitors' 
attention you can't go wrong with a trip to Montecasino.
Address: Montecasino Blvd, Fourways, Johannesburg, 2055
Also, if you want more of the shopping scene, take a look at this guide to the top malls in Johannesburg.
Accommodation in & around Sandton
Things To Do In Sandton At Night
What sets Sandton's nightlife apart from others is the city's wide range of talent, from DJs to jazz musicians. Check out some of the best restaurants in Sandton before you hit the streets into the wee hours of the morning. In this city of music, dance, and shows, you'll be able to find something that suits your tastes. Nightlife in Sandton has a lot to offer, as you'll see below
11. Island Bar at Southern Sun Hyde Park Hotel
If you are looking for things to do with a view in Sandton then the Island Bar is the place for you! The most sought-after spot to watch the sunset is from a lounger on the pool deck, which offers miles-long glimpses of the lush northern suburbs.
Opening times: Monday – Sunday, 6 am – 11 pm
Contact: 011 341 8080
Address: Southern Sun Hyde Park Sandton, 1st Road, Hyde Park, Sandton, 2196
12. Amazon nightclub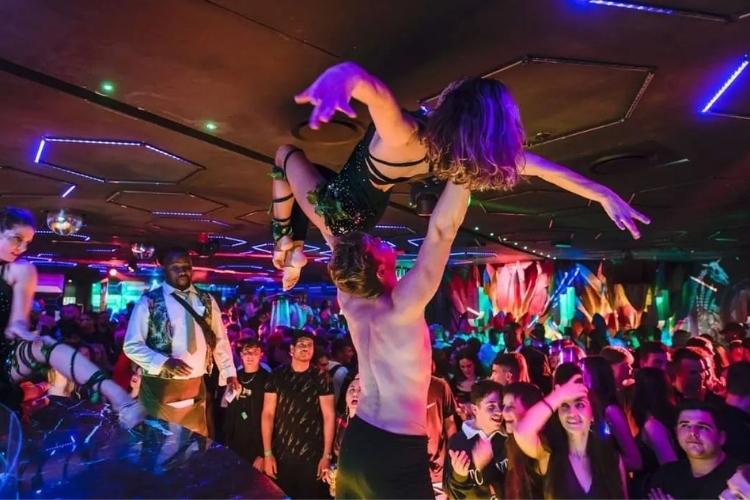 With lockdown being a thing of the past, Amazon Nightclub opened its doors in June of 2022 and quickly become a popular attraction when it comes to nightlife in Sandton. The venue is decorated entirely in green to honour its jungle fever theme. The entrance's glowing green light tunnel catches your eye right away. The ceilings and walls of the club are impressively illuminated by hexagonal green lights that flicker, giving you the impression that you are both in the dark and beneath very brilliant lighting.
Opening times: Monday – Sunday, 6 am – 11 pm
Contact: +27 79 179 7362
Address: 24 Central, Cnr Gwen Lane and Fredman Dr, Sandton Central
13. Alto234 Bar
The Leonardo, Africa's tallest structure, houses this Sandton sky bar, which is 234 meters above the ground. It goes without saying that Moet & Chandon Champagne is the beverage of choice at this privileged location, which offers unmatched 360-degree views of the entire city. Gourmet nibbles like oysters, wagyu beef biltong, or langoustines are available as snacks.
Opening times: Monday – Sunday, 11 am – 11 pm
Contact: +27 87 536 0000
Address:  The Leonardo, 75 Maude St, Sandton Central
14. Alice and Fifth Nightclub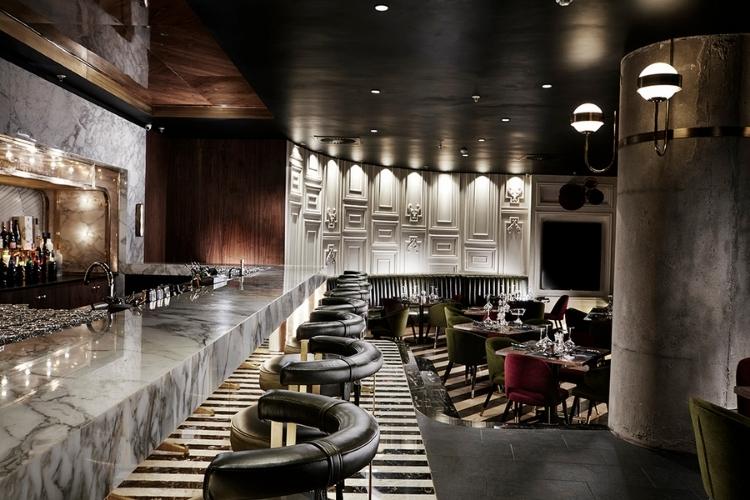 The Alice & Fifth dinner club, which features live performances and opens into a cigar bar and an adjacent nightclub, is accessible through a door hidden inside the Sandton Sun Hotel's lobby. There is also, of course, a VIP area.
The building's address at the intersection of Fifth and Alice Lane Streets in Sandton Central, Johannesburg's financial district, gave rise to its name. The knockout interiors are by designer Tristan Plessis who also designed the multi-million rand refurbishment of The Bull Run steakhouse nearby.
Opening times: Monday – Sunday, 11 am – 11 pm
Contact: +27 10 020 7382
Address: Sandton Sun, cnr Alice Ln and 5th St, Sandton Central
15. Montecasino Casino and Entertainment Centre
A sizable Montecasino entertainment and gambling complex that features more than 40 Montecasino restaurants, cafés, indoor streets, and piazzas that are supposed to imitate an Italian Tuscan village. There are over 1700 slot machines, an incredible 70 tables, a smoking casino, a private lounge, and more.
Contact: +27 (0)44 302 3333
Email: bookings@pezulahotel.com
Address: Montecasino Blvd, Fourways, Johannesburg, 2055
Frequently Asked Questions about Sandton 
Is Sandton a city or state?
Sandton is a city and a district in South Africa, located in the neighbourhood of Johannesburg
Which is the richest square in Africa?
Sandton, historically known as Africa's richest square mile, is set to see a fundamental shift in the coming years as old office buildings are turned into residential spaces.
Related posts