Discover more about Johannesburg with our guide to a few romantic things to do in Johannesburg. From fine-dining restaurants to stunning hot air balloon rides, find your perfect date to enjoy with your significant other! We've got something to suit every taste and wallet. So put on your best outfit, grab your partner by the hand and get ready to fall head over heels in love with this city.
River Rafting in Parys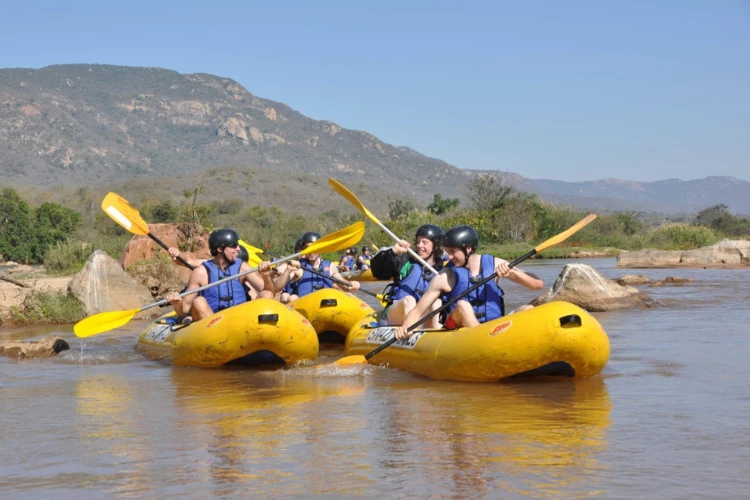 Photo courtesy of Earth Adventures
Regarding romantic things to do in Johannesburg, there is nothing quite like bonding over a thrilling adventure. So if you are looking for a fun date activity that will be both memorable and exciting, then make sure to try river rafting in Parys. This heart-racing adventure consists of a raft or tube that floats along the wild and rebellious tides of the Vaal River. While this date idea is perfect for adrenaline-seeking couples, it's also a great way to see the surrounding sites of the UNESCO World Heritage Sites.
Now, you can't just grab a raft and throw it into the Vaal River, so join Earth Adventures as they guide you through what is considered one of South Africa's premier river rafting destinations. An experienced APA-trained guide will lead your adventure and is great for experienced rafters and newbies!
So, are you ready for the adventure of a lifetime?
Operating Times: Monday – Sunday; 8am – 5pm. 
Cost: R450 per person 
Deal: R149
Location: Farm 21, Kopjeskraal, Parys, 9585
If this fun outdoor activity tugged at your appetite, grab a bite to eat at a trendy restaurant in one of the 10 top malls in Johannesburg.
Horse Riding In Magaliesburg
Horse riding is one of the most romantic things to do in Johannesburg. It is also most definitely a memorable experience. Imagine riding a horse along winding trails overlooking stunning scenery with your loved one? Sounds like a good time to us! And the best part is, you don't even have to be experienced. This is an activity that can be enjoyed by you and your partner. 
If this sounds like a date perfect for you and your loved one, make sure to visit Saddle Creek Adventures. The passionate, experienced staff, the trained and friendly horses, and the stunning trails will give you the ultimate horse riding experience. Located in the Hekpoort Valley, Saddle Creek Ranch staff members will match you with your horse and educate you on the basic commands. So for those worried your horse will just run away with you on them, you can rest assured that you have complete control the entire time.
This activity is an enjoyable and unique way to spend time with your loved one so add this to your list of ideas for a fun date in Johannesburg. 
Operating Times: Monday – Saturday; 8:30am – 4:30pm. Sunday; 8:30am – 4pm.
Cost: R370.00 per person – 30 Minutes
          R675.00 per person – 60 Minutes
Location: Farm HH24 Hartebeesfontein Road, Hekpoort, 1791
Beer Tasting At Copper Lake Breweries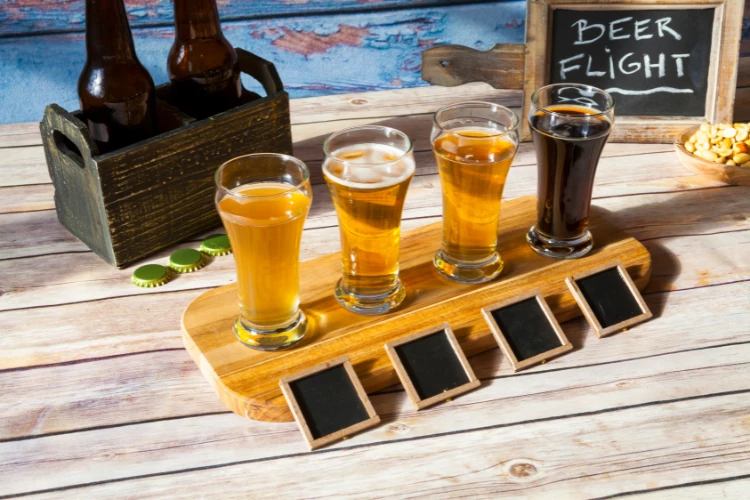 Not many people know that there is an art to brewing beer. There are many different techniques and ingredients that go into making your favourite beer. So if you and your partner enjoy a good beer, why not go on a journey of discovery into the making of beer coupled with a full beer tasting experience? When you think of romantic things to do in Johannesburg, beer tasting might not be the first thing on your mind, but it just might be the date for you and your loved one. You can learn something new and find your favourite drink with your favourite person. 
If this sounds like a good time, head down to Copper Lake Breweries in Lanseria. Copper Lake Breweries has a wide selection of locally made beers for you to enjoy! Their Taproom is the best place to try their beer along with their tasty wood-fired pizza, burgers and basket snacks.
Operating Times: Monday; closed. Tuesday; 10am – 6pm. Wednesday;closed. Thursday; 3pm – 10pm. Friday; 1pm – 10pm. Saturday; 10am – 10pm.
Cost: R100 for 2 people
Deal: R69 for 2 people
Location: Main Rd, Lanseria, 2189 Sunrella AH, Lanseria, 1748 
---
Also Read: The Top 13 Hyde Park Restaurants
---
Ice Skating At Northgate Ice Rink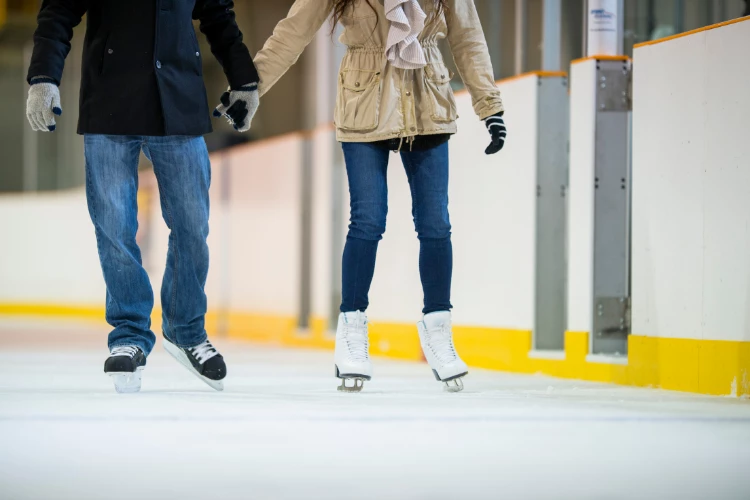 When it comes to ice skating, it mostly involves a lot of almost-falls and straight-up falls on the ice. However, when you have a partner to help steady you as you navigate the ice, that is a game-changer. 
So grab your partner and head to the Northgate Ice Rink for a fun date night! The ice rink is regularly maintained, you can rent reliable ice skates, and the music selection is always top-notch! When you need a rest, this is the perfect time to catch up with your loved one and maybe giggle a little at the other skaters. Overall, it sounds like an awesome date to us. 
Here's a little side note, you HAVE to hold hands for you both to survive, so use this to your advantage! 
Operating Times: Sessions – Monday – Thursday; 9:30am – 11:30am, 12:00pm – 2pm
                                2:30pm – 4:30pm, 5pm – 7pm (Fri/Sat only), 7:30pm – 10pm.
Cost: Session – R90; Skate hire: R40. 
Location: Northgate Shopping Centre, Northumberland Ave, North Riding, Johannesburg, 2162
Picnic at the Walter Sisulu National Botanical Gardens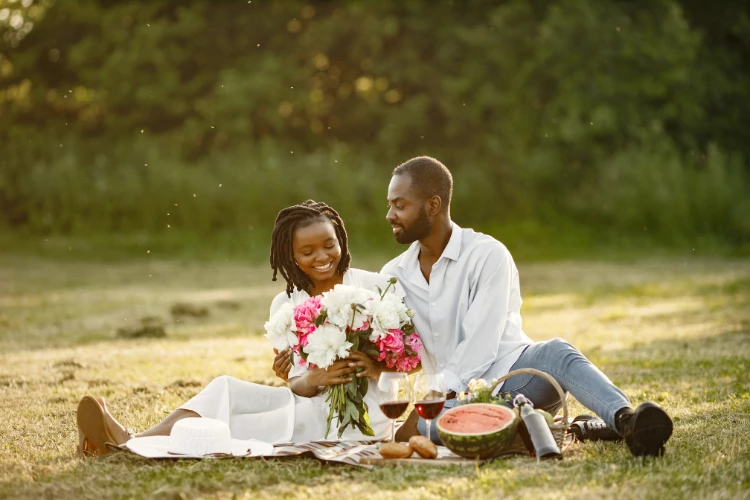 Let's be honest; not everyone has the budget to go on an expensive, world-class date. And that's OKAY! There are plenty of romantic things to do in Johannesburg that don't require you to take out a loan. 
Enjoying a romantic picnic at the Walter Sisulu Botanical Garden, located in Roodepoort, is an opportunity to connect with your partner in beautiful surroundings while you munch on some of your favourite foods and snacks. Once you have finished your picnic, end your date with a casual stroll along the multiple walking paths as you spot fauna and flora throughout this beautiful garden.
Operating Times: Monday – Sunday; 8am – 5pm 
Cost: Free
Location: Malcolm Rd, Poortview, Roodepoort, 1724
Hot Air Balloon Ride Along A World Heritage Site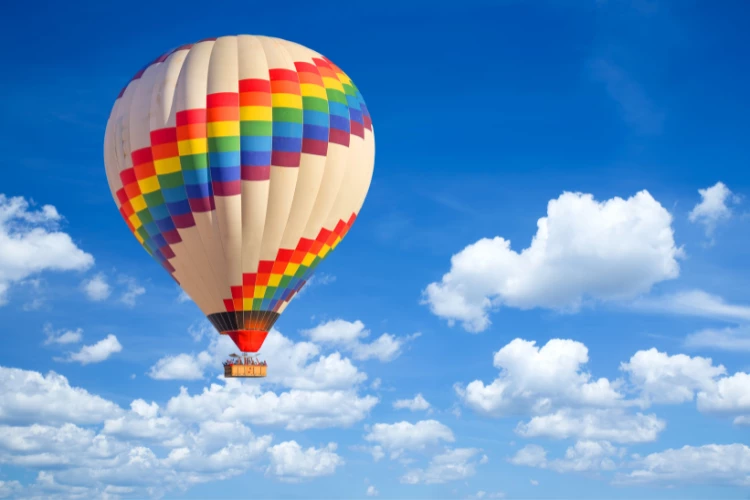 Enjoy the spectacular beauty of the area known as the Cradle of Humankind, also classified as a World Heritage Site. If this has grabbed your attention, then take your significant other on an unforgettable date in a hot air balloon. 
Surprise your loved one by joining Air to Air Africa Balloon Safaris on one of their guided tours through the air. Air to Air Africa Balloon Safaris takes you along a Game and Nature Reserve, the picturesque banks of the Crocodile River, and the Hartbeespoort Dam. This magical date will leave you feeling all loved up. Whether it's a special occasion or a simple date, this should be on the top of your date bucket list.
Operating Times: Monday – Sunday; 8am – 5pm.
Cost: R8,550 for 2 people
Deal: R7,773 for 2 people
Location: Bidon Bistro, Kromdraai Road, Muldersdrift, 1747
Salsa in Maboneng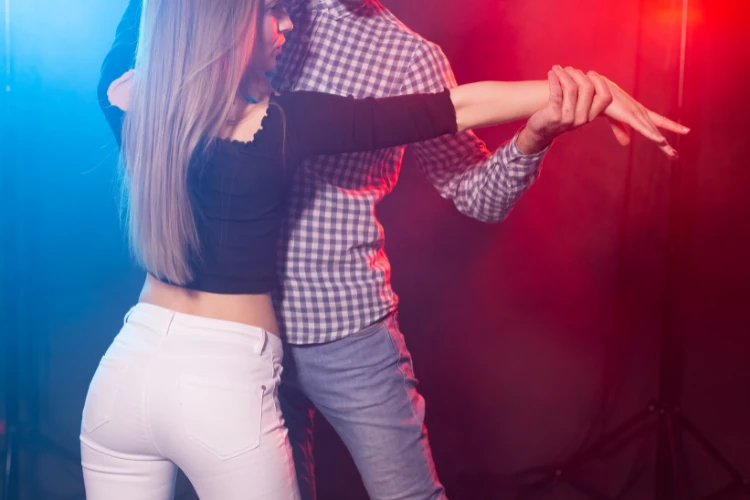 Salsa is one of the most sensual forms of dance, and when you try this salsa with your loved one, sparks will surely fly! This is a great date idea for couples who love dancing or couples who would like to try something new and fun. 
You can connect with your partner over funky vibey music in a fun vibey space when you join Rooftop Salsa based in Maboneng. They host salsa events and salsa classes throughout the week. If you are just looking for a fun vibe, they have rooftop salsa socials on Sundays which is a great way to socialise and test out your dancing skills. 
Operating Times: Sunday;  3:30pm – 8pm
Cost: Free
Location:28 Auret St, Jeppestown, Johannesburg, 2043 
Fine Dining At Marble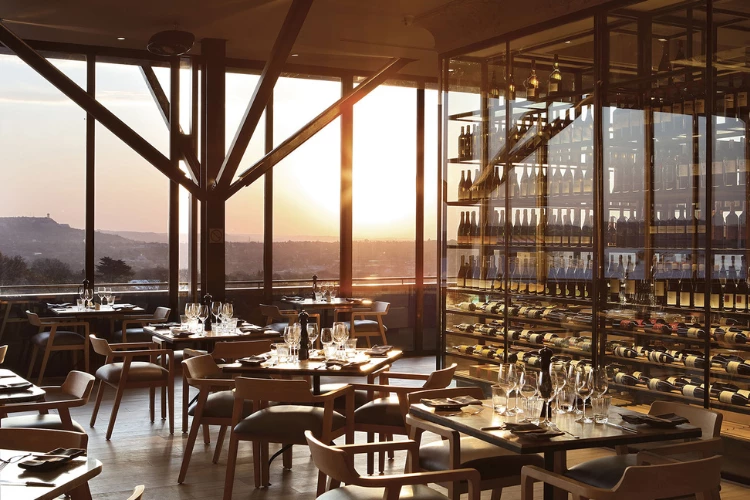 Photo courtesy of Marble
When it comes to romantic things to do in Johannesburg, enjoying a dinner date at one of the restaurants in Johannesburg is an oldy but a goody. Eating a delicious dinner while overlooking stunning scenery is a great way to get to know your partner or catch up with your significant other.
Marble, one of Johannesburg's most popular dining spots, known for its sweeping views and theatrics, is one of the restaurants in Johannesburg where you can witness South Africa's traditional cooking in a perfect contemporary setting. Many would describe it as a WHOLE experience. If you are going to have a dinner date, you might as well go big with this fine dining experience in Johannesburg.
Operating Times: Monday – Sunday; 12pm – 10pm
Cost: Depends on your choice of dishes. 
Location: Trumpet on Keyes Corner 19 Keyes and, Jellicoe Ave, Rosebank, Johannesburg, 2196
Be sure to check out Maboneng Restaurants.
Spa Pamper Day In Bryanston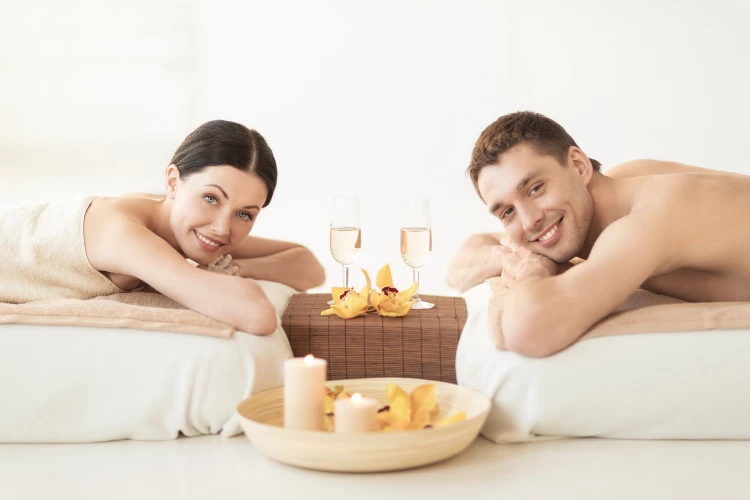 Getting pampered is the ultimate date and should be considered when thinking of romantic things to do in Johannesburg. Spending a day with your loved one filled with massages and therapeutic treatments in a calm and relaxing environment should be considered "couple goals". 
So if you are considering treating yourself and your partner to a pamper day, look no further than the Stefflon Beauty Lounge. You can look forward to treatments performed by highly skilled professionals in a tranquil setting. Stefflon Beauty Lounge's mission is to heal you after a stressful and busy week and aims to take care of your physical and mental health. So consider this a perfect date idea and treat yourself and your loved one to some much-needed self-care.
Operating Times: Monday – Sunday; 8am – 6pm. 
Cost: R 2,100 for 2 people
Deal: R429
Location: 31 Cowley Rd, Kleve Hill Park, Sandton, 2191
Johannesburg is one of the world's most buzzing cities with peaceful countryside areas to enjoy. When you have such a place at your fingertips, it's easy to find many romantic things to do. So grab your loved one and start planning your next adventure!
Also read – The 15 Best Places to Visit in Johannesburg