Stellenebosch is a town situated in the heart of the Western Cape Winelands. Being the second oldest town in the whole of South Africa the roots of this town date back to when Dutch settlers came to the fertile lands of the Cape and embarked on the transformation of the region to what it is today. The town boasts majestic oak trees and Cape Dutch architecture which make it stand out from any place you will visit in South Africa.
And for you to enjoy the town a little bit more we have compiled some of the best things to do in Stellenbosch.
Stellenbosch has it all whether you're looking for thrilling outdoor adventures, the best restaurants, accommodation, or things to do with kids, couples, alone, or on a budget. We'll also give you a sneak peek into the top attractions and upcoming tours, events, and activities.
Check out our deals page or click the link below to see what's on today.
Here are some of the best things to do in Stellenbosch:
1. Stellenbosch Village Museum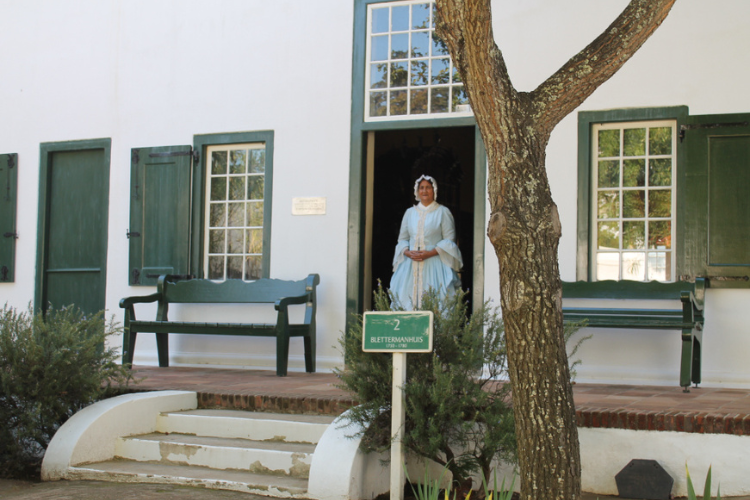 Stellenbosch's Village Museum will give you an idea of what life was like in Stellenbosch in the 18th and 19th centuries. The Schreuderhuis, the oldest house in South Africa has been restored, and the Blettermanhuis, erected in 1789 by the final magistrate appointed by the Dutch East India Company, are both on display
Times: Monday – Saturday, 9 am – 5 pm
Sunday, 10am – 1pm (April – August); 10am – 4pm (September – March)
Cost: R40 (adults); R20 (children 2 – 17 years)
Contact: 021 887 2937
Address: 18 Ryneveld Street, Stellenbosch
Also read: Things to do in Cape Town
2. Guided tour of Stellenbosch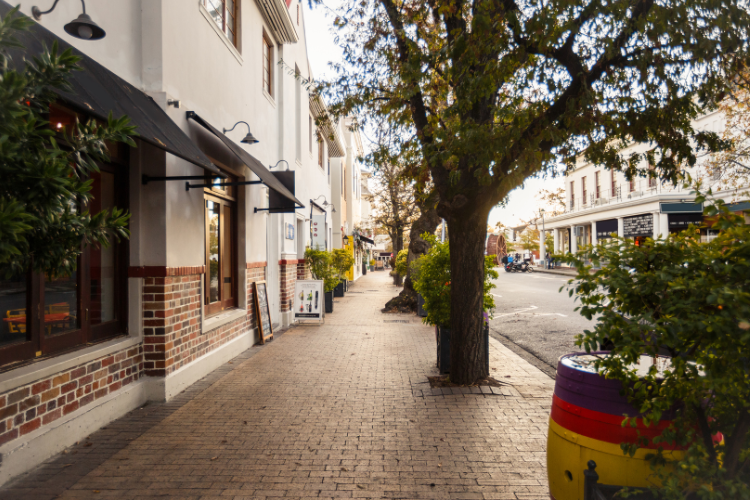 On this trip, you'll wander through Stellenbosch with a purpose. Your guide's in-depth discourse will teach you about Cape Dutch architecture as well as the town's history and culture. On this carefully curated tour, you'll learn far more than you would by exploring on your own. Make sure you don't miss any of the town's highlights, including Dorp Street, Mill Stream, and the Eerste River.
Duration: 4 – 5 hours
Cost: Price may vary between vendors
3. Vist the Giraffe House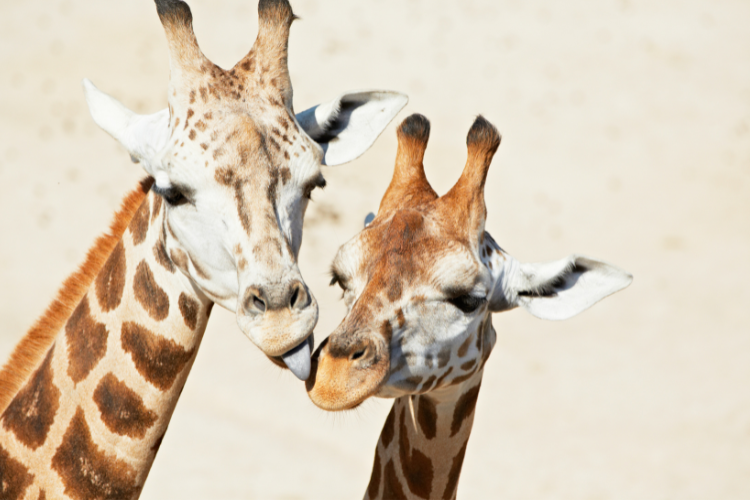 Gain access to some of Africa's most beautiful animal and bird species at The Giraffe House Wildlife Awareness Center. With an emphasis on African wildlife, Giraffe House seeks to offer a location where guests can take in the great outdoors while experiencing and learning about the animals and what makes them unique.
Times: Monday – Sunday, 9 am – 5 pm
Cost: R80 (adults); R50 (children 2 – 15 years), R55 (senior citizens)
Contact: 073 609 2670
Address:  c/o R304 & R101, Muldersvlei, Cape Town, 7600
4. Adventure up the Coetzenburg Mountain Bike Trails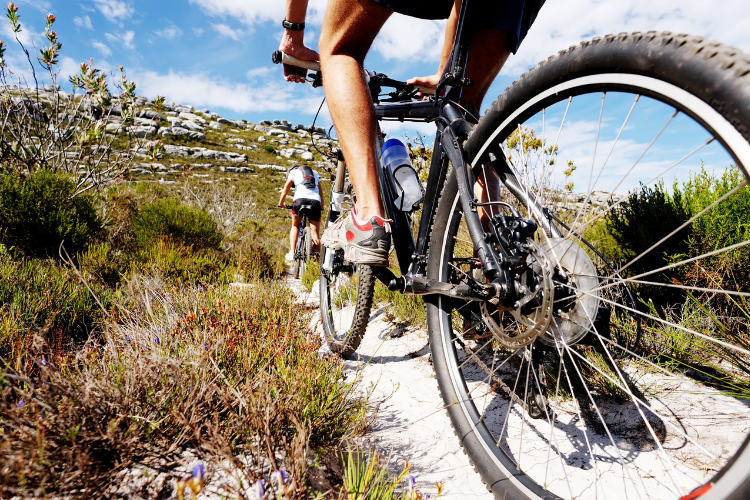 Take your bike and enjoy the best of Coetzenburg mountain. On arrival, you will find technical trails that include easy options for beginners. Centrally located and easy to access these trails are well maintained and lots of fun.
Address: -33.946062, 18.874071
5. Rupert Museum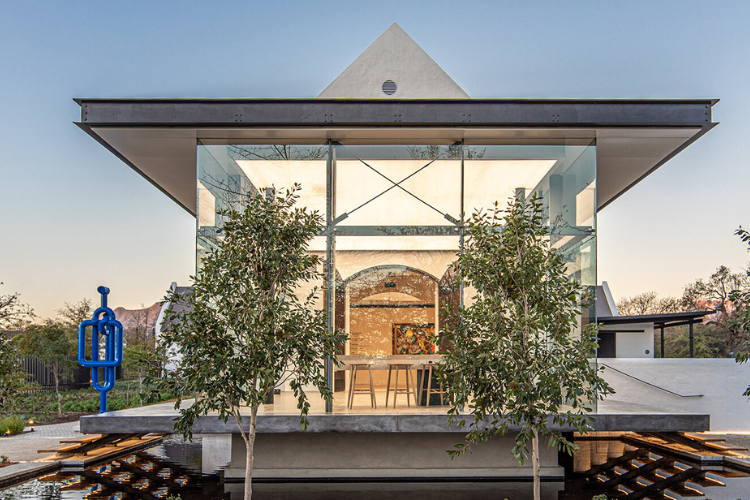 A fantastic collection of South African modern art from 1940 to the early 2000s may be seen at the Rupert Museum. Over 350 pieces are on display in the Rupert Museum. A wonderfully well-curated collection of exhibitions, ranging from old to new, oil to photography and nature to portraits. . The Rupert Museum, which was formally inaugurated in February 2005, presently exhibits the best works of South African artists such Maggie Laubser, Irma Stern, Alexis Preller, Walter Battiss, Elza Dziomba, Jean Welz, JH Pierneef, Lippy Lipshitz, Moses Kotler, Anton van Wouw, and Coert Steynberg.
Times: Monday – Friday: 10h00 – 17h00
Saturday – Sunday: 10h00 – 16h00
Cost: Free
Contact: 021 888 3344
Address: Stellentia Rd, Stellenbosch Central, Stellenbosch, 7600
6. Stellenbosch University Botanical Garden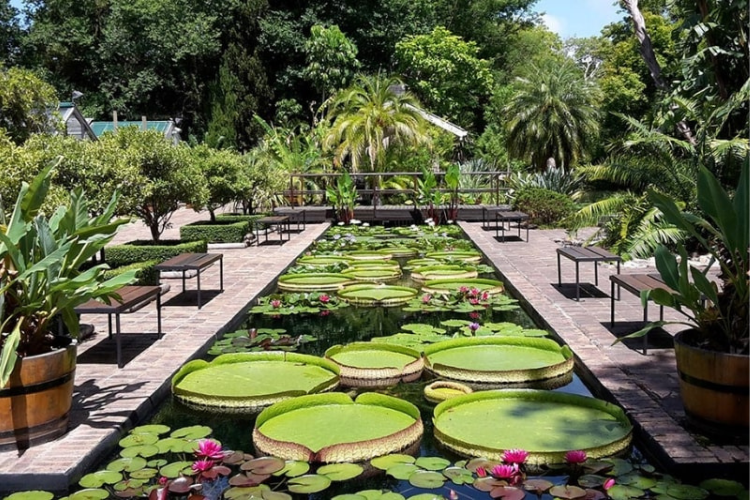 South Africa's first botanical garden is the Stellenbosch University Botanical Garden, which is situated in the city's historic district. While the Katjiepiering Restaurant provides the ideal location to relax and take in the Garden, this small garden is home to a huge variety of plants, both native to South Africa and foreign.
Times: 09:00 – 16:00 during winter (21 June – 31 August), 09:00 – 17:00 during winter every day (Monday to Sunday)
Cost: R15 (adults); R10 (Seniors), Free to University students & staff
Contact: 021 887 2937
Address: Neethling St &, Van Riebeeck St, Stellenbosch Central, Stellenbosch, 7602
7. Trek Jonkershoek Nature Reserve with a guide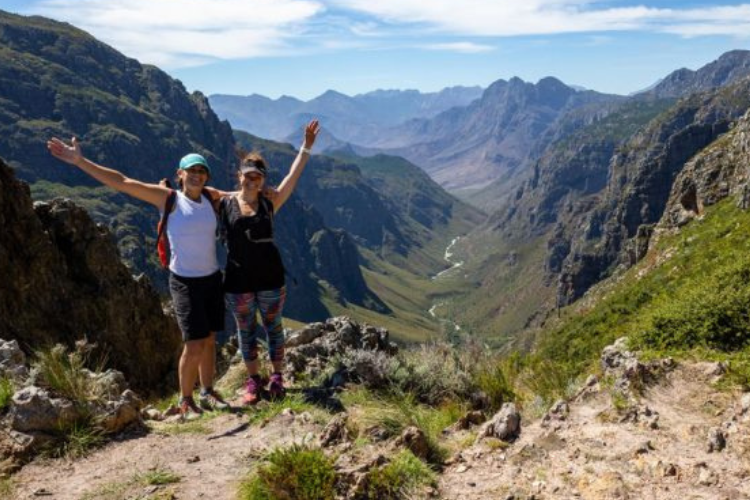 The breathtaking journey through the Jonkershoek Nature Reserve is just as breathtaking in the summer (for a refreshing waterfall) as it is in the winter, when it is especially lush and beautiful. The reserve, a Unesco World Heritage site, has a distance range of 5 to 17 kilometres (two to eight hours) and 9 800 hectares of terrain to explore!
Cost: The reserve entrance fee of R50 per person
Cost with a guide R1 500 per person (R500 deposit is required)
Contact: 021 483 0190, reservation.alert@capenature.co.za
Address: Jonkershoek Nature Reserve, Jonkershoek Road, Stellenbosch
8. Acrobranch Tree-top Adventures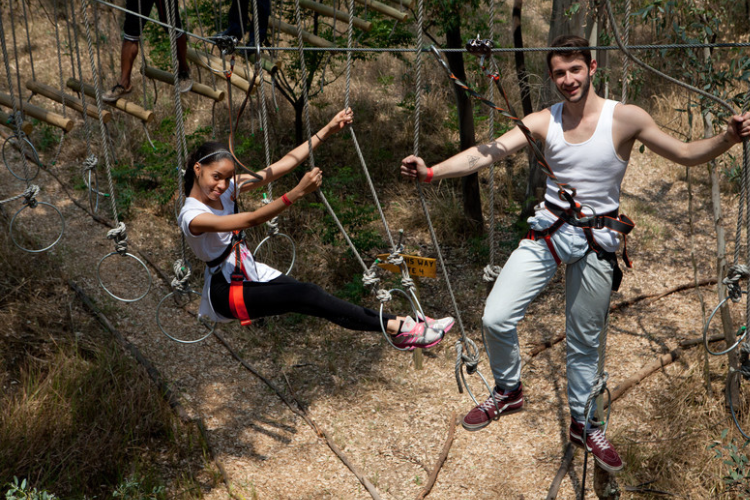 Acrobranch Stellenbosch is located at the Klein Joostenberg farm and winery in the famed Muldersvlei neighbourhood, conveniently close to the N1. With fun, age-appropriate tree-top courses, you can unleash your inner Tarzan. This location, also known as the High Flying course, is ideal for thrill-seekers seeking the ultimate adventure. Participants must be at least 1.3 inches tall.
Times: Wednesday – Sunday, 9 am – 5 pm
Cost: R190 (adults & children)
Contact: 086 999 0369
Address: Klein Joostenberg Farm Muldersvlei Rd, 7550
9. Go strawberry picking at Mooiberg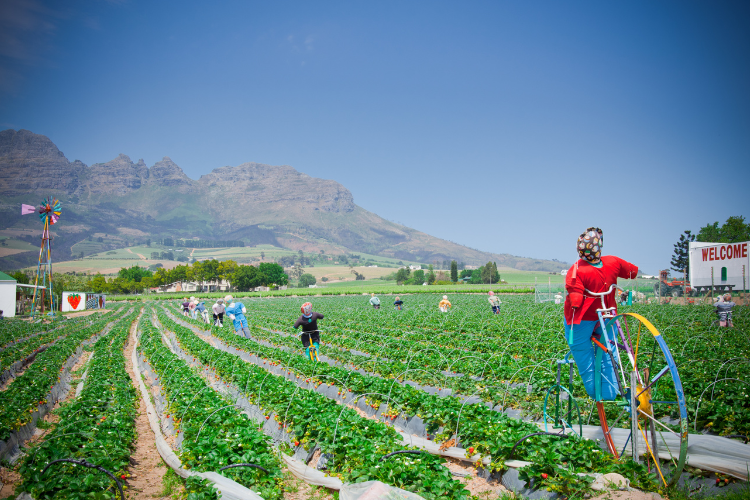 This family-friendly farm provides the ideal day out. Grab a basket, and let the kids goof off picking (and eating) luscious strawberries in the fields. On weekends and during school holidays, they can enjoy mini-golf, face painting, tractor, and pony rides.
Times Daily, 9 am – 4 pm (September – January)
Cost R40 (Junior Picker, 900g)
R55 (Harvester, 1.4kg)
R150 (Professional, 5kg)
R190 (Ultimate, 6.5kg)
Contact 021 881 3303, info@polkadraaifarm.co.za
Where to find it M12, Stellenbosch Arterial Road, Stellenbosch
10. Get a birds eye view of Stellenbosch on a helicopter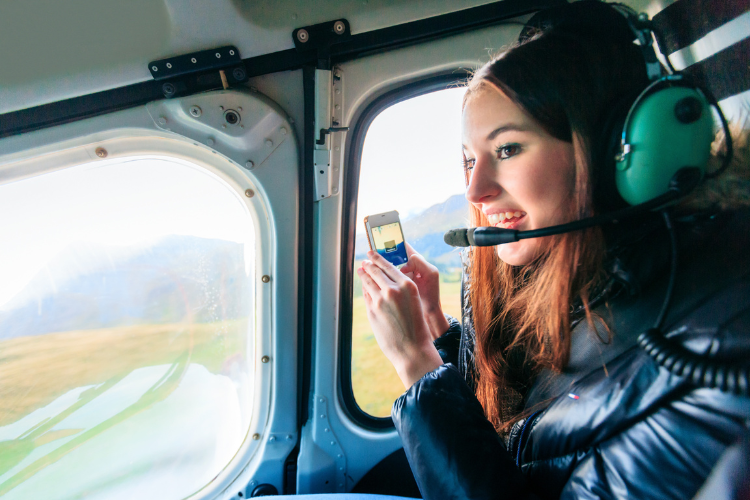 A flight in a helicopter is a first-rate adventure that is both stylish and exciting. This aircraft adventure is set against the picturesque Stellenbosch Winelands, which are home to exquisite wine farms, some of which date back to the 1600s.
You have the option of staying in the air to fully appreciate the breathtaking scenery surrounding Stellenbosch or you can hop between wineries and take part in the activities available there.
Departure times Daily, 8 am – 6 pm
Duration Varies, around 12 minutes – 40 minutes
Cost One-way flight: R16 900 (1 – 3 passengers); Return: R25 350 (1 – 3 passengers)
Meeting spot East Pier Road, Waterfront, Cape Town
11. Get your clubs ready for a round at Stellenbosch Golf Club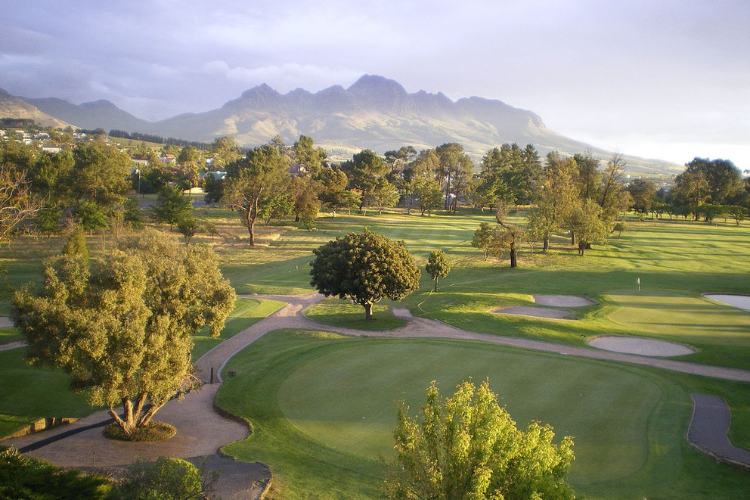 This championship golf course is situated in a parkland area surrounded by vineyards and mountains. Stellenbosch is a picturesque, immaculately maintained course that offers a moderate challenge with a few noteworthy holes. The stroke index 1 hole does not give up par easily.
Cost: R350 per person for 18 holes
Contact:  021 880 0103
Address: Strand Rd, Stellenbosch, 7599
Top wine farms in Stellenbosch to visit 
Wine farms are situated all over the outskirts of Cape Town all the way to the Boland regions. Some popular locations include visits to Constantia Wine Valley, Paarl, or the Durbanville Hills but nothing compares to the collection of wine farms & estates that Stellenbosch boats. You will find the wine farms in Stellenbosch offer you a different feel and experience whilst you get the chance to relax and enjoy the scenic views while sipping on some of the best wine in the world.
12. Quoin Rock Wine Lounge
Quoin Rock, a storied Stellenbosch wine estate, is located in the Knorhoek Valley. Fate, passion, energy, and vision have transformed the historic Stellenbosch vines and wine estate while in the Gaiduk family's care. Wine tasting, picnics, weddings, gourmet excursions, and serene mountain getaways are just a few of the exciting activities that may be had at Quoin Rock Wine Estate.
Address: 7600 Knorhoek Rd, Stellenbosch, 7600
13. Tokara Wine Estate
Tokara is a gorgeous location that provides tourists with a distinctive selection of award-winning wines, brandy, and olive oils, as well as a gallery of fine art and a restaurant run by one of South Africa's top chefs.
Address: Helshoogte Rd, Stellenbosch, Cape Town, 7600
14. Peter Falke Wines

In the centre of South Africa's Stellenbosch Winelands, Peter Falke's premium winery is tucked up against the breathtaking Helderberg Mountains. In addition to well tended vineyards, Groenvlei Farm is home to sprawling magenta bougainvillea, delicate perfumed roses, and wild lavender. Enjoy their home grown wine on a fine day in their gardens in a relaxed manner.
Address: Annandale Rd, Stellenbosch, 7600
15. Waterford Wine Estate
The scenic Blaauwklippen Valley, part of the famed Stellenbosch region, is where the Waterford Estate is located. The estate can be characterized as a chic winery with wine-drive safaris and cellars arranged around a courtyard. The estate doesn't have a pretentious or flashy appearance; rather, it blends in with the surrounding natural beauty rather than taking away from it.
Address: Upper Blaauwklippen Rd, Helderberg Rural, 7600
16. Lanzerac
Lanzerac Wine Estate is a historical monument and a fixture of Stellenbosch with a rich past that dates back to 1692. The grande dame embodies the rich Cape tradition and old-world charm. The Estate, which is situated in the picturesque Jonkershoek Valley on the outskirts of Stellenbosch, offers vistas of magnificent mountain ranges, endless rows of luscious vineyards, and miles of gardens that are covered by enormous Oak trees. On top of being a wine farm, the estate also features a hotel, spa, restaurant, and deli.
Address: Lanzerac 1 Lanzerac Road, Jonkershoek Rd, Stellenbosch, 7600
17. Hidden Valley Wines
On the Helderberg Mountain's slopes close to Stellenbosch, Hidden Valley Wine Farm is a hidden treasure. Utilizing wood and rock from the surrounding natural landscape, including vineyard-lined slopes, the modern construction blends seamlessly with its surroundings. The result of an exceptional terroir, careful picking in the vineyards, and gentle winemaking techniques result in one of the best ranges that's out there. Every day of the week, Hidden Valley Wine welcomes you for a taste of nature.
Address: Annandale Rd, Stellenbosch NU, Stellenbosch, 7613
18. Guardian Peak Winery & Grill
The Guardian Peak brand is created to go well with those who lead active, healthy outdoor lifestyles, and the wines are made to be enjoyed anytime, anyplace. In the Cape Winelands, quality of living is always a top priority. The Guardian Peak range is adaptable and dynamic, enhancing any lifestyle activity imaginable.
Address: Annandale Rd, Stellenbosch NU, Stellenbosch, 7600
19. Ernie Els Wines
In 1999, Ernie Els decided to explore his growing interest in fine wine by starting Ernie Els Wines after experiencing and appreciating some of the world's greatest wines during his numerous trips around the world. Ernie wisely based his business in Stellenbosch, the aristocratic centre of South African wine.
Address: Annandale Rd, Stellenbosch NU, Stellenbosch, 7600
20. Delaire Winery
Delaire Graff Estate creates incredibly elegant vintages with 20 hectares of vines on the Botmaskop Mountain slopes planted with Bordeaux red and Chardonnay grapes. The estate which includes a spa & hotel was listed as one of the Top 50 wineries by the World's Best Vineyards, coming in first in Africa.
Address: Helshoogte Rd, Stellenbosch, 7602
In the centre of Stellenbosch, Glenelly Estate is a popular Winelands attraction. Located in a valley surrounded by beautiful vegetation and vines, it offers guests a comprehensive experience. Enjoy lunch or supper in the new restaurant while enjoying a unique view of the vineyard while drinking world-class wines.
Address: Ida's Valley, Lelie St, Stellenbosch, 7600
22. Asara Wine Estate & Hotel
Taste & discover what our wines are about at Asara wine estate & hotel. with intimate tasting rooms that have high vaulted ceilings next to the vinoteque, the scene set the ideal place for wine tasting.
Address: Polkadraai Rd, Stellenbosch, 7600
Camping sites in Stellenbosch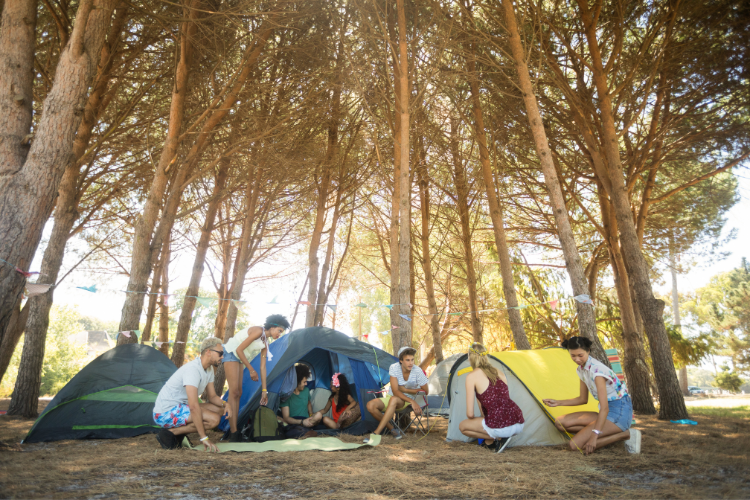 Let's take a peek at a few hidden gems that offer beautiful camping grounds for the whole family to enjoy. We can also look at all Stellenbosch has to offer while you enjoy your nature-filled vacation.
23. SCAS Eiland Campsite & Training Centre
The campsite is equipped to host groups, camps, events, and seminars. It is located in Stellenbosch's stunning Jonkershoek Valley.
Contact: 021 866 1433
Address: Jonkershoek Rd, Stellenbosch, 7600
24. Orange Ville Guesthouse
We encourage you to check out the newest addition to Orange-Ville Lodge & Guesthouse, our 4×4 Campground, for those of you who like more basic, rustic, and/or adventurous types of lodging then this is the place for you.
Contact:  021 885 1575
Address: Swart Street / Kylemore Road, Stellenbosch, 7599
25. Bergplaas Resort
Between Franschhoek and Stellenbosch, in the highlands, is where you'll find Bergplaas Resort. The resort's distinctive climate makes the outside weather enjoyable. An excellent hiking trail runs along the resort's border with a forestry reserve. It is conveniently situated for visiting wine farms and is close to the historic town of Stellenbosch.
Contact: 060 713 7905
Address: Old Helshoogte Rd, Idas Valley, Stellenbosch, 7600
26. The Swiss club
The facilities are situated in the stunning Jonkershoek Valley, a World Heritage Site close to Stellenbosch. There is also a clubhouse that is utilized for events and a campground that paid-up members may use.
Contact: 021 557 6628
27. VSCV Pniel Campgrounds
Fantastic venue, so peaceful and absolutely beautiful. You will find that the campgrounds have wide open spaces and the activity area is well kept making it the perfect place for a family day out.
Contact: 021 887 0212 
Address: Helshoogte Rd, Stellenbosch, Kylemore
Markets in Stellenbosch
28. Blaauwklippen Family Market – Stellenbosch
On Sundays, one of the well-liked markets in Cape Town, the Blaauwklippen Family Market, is open, with a strong emphasis on seasonal, local, organic, and sustainable food, produce, and items.
Times: Sunday 10 am – 3 pm
Address: R44 Strand Rd, Stellenbosch, 7600
29. Root 44
This newly renovated venue is exquisitely constructed to provide you with both an indoor and outdoor experience. They are open every weekend, rain or shine. Beautiful vineyards and trees surround Root44, which also offers groovy live music, a great selection of food and drinks, and is the ideal location for leisurely browsing.
Times: Saturday & Sunday 9 am – 5 pm
Address: Root 44 Stellenbosch, Stellenbosch, 7600
30. Stellenbosch Dorp Street Sunday Market
A fresh, open-air streetside market in Stellenbosch, visit this lovely market that includes the best of local vendors in the town. You can find a lot of goodies and startups created by local entrepreneurs every Sunday.
Times: Sunday 9 am – 3 pm
Address: 53 Dorp St, Stellenbosch Central, Stellenbosch, 7600
31. Stellenbosch Slow Market
On a paved courtyard in a contemporary Stellenbosch development that is readily mistaken for a farm on any given Saturday, South African wine is sampled and sold at the Slow Wine route vendors, which also feature organic and gourmet blends. Art and images from South Africa are displayed next to their creators. Customers are assisted by friendly aprons at each independent kiosks with snack offerings and meals with wholesome care.
Times: Saturday 9 am – 4 pm and Sunday 9 am – 2 pm
Address: Stellenbosch Slowmarket, Oude Libertas, Oude Libertas Road, Stellenbosch, Cape Winelands, Western Cape, South Africa
More things to do in Stellenbosch
32. Take a stroll in the Dylan Lewis Sculpture Gardens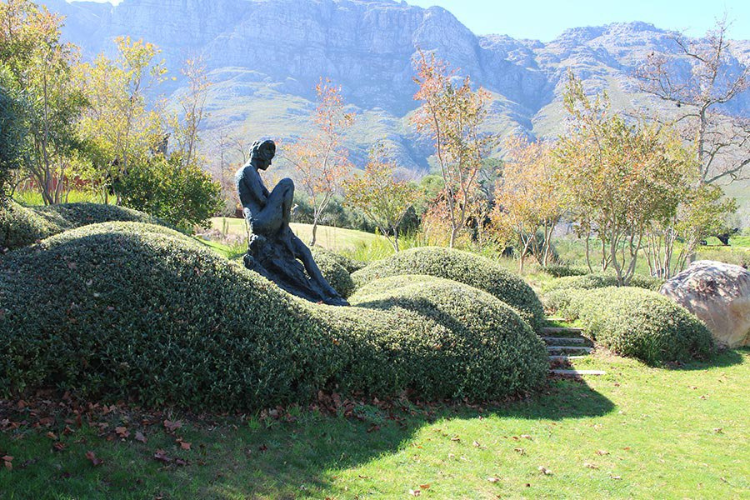 Stumble upon the beautiful historical walls of Mulberry Farm, where more than 60 magnificent sculptures by celebrated local artist Dylan Lewis are housed among gorgeous hills and lush gardens.
The seven-hectare Dylan Lewis Sculpture Garden, which took 11 years to complete, is now open and contains a diverse variety of native fynbos, Buchu, and Erica in addition to a visual feast of sculptures.
Times: Tuesday – Saturday, 8:30 am – 5 pm
Cost: R180 (adults) R120 (students & seniors)
Address: Klein Joostenberg Farm Muldersvlei Rd, 7550
33. Enjoy Segway tours around spier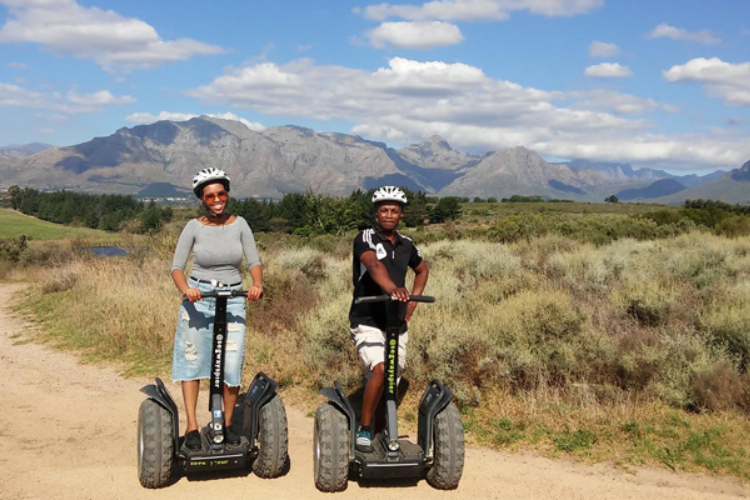 This family-friendly wine vineyard in Stellenbosch has two-wheeled Segway PTs (personal transporters) that are a great way to zigzag between rows of wines. Anyone from the age of 10 onwards can enjoy this experience.
Cost: R375 (one hour) R575 (two-hour tour)
Address: Spier Wine Farm, R310 Lynedoch Road, Stellenbosch
34. Bartinney Wine and Champagne Bar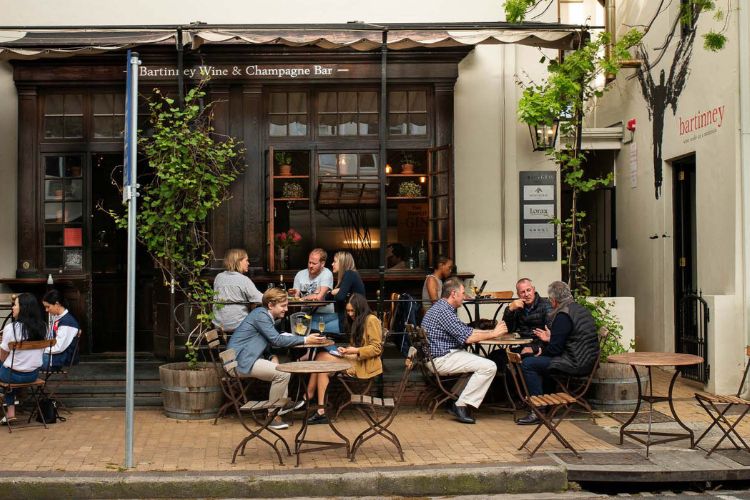 This place is one of the best things to do in Stellenbosch at night. This vibrant wine bar has an incredible list of wines, gin & cocktails. This place is also popular because it is budget friendly, making it the perfect place if you are a student as well.
Times: Tuesday – Saturday, 1 pm – 10 pm
Contact: 076 348 5374
Address: 5 Bird St, Stellenbosch, Cape Town, 7600
35. Dorpstraat Gallery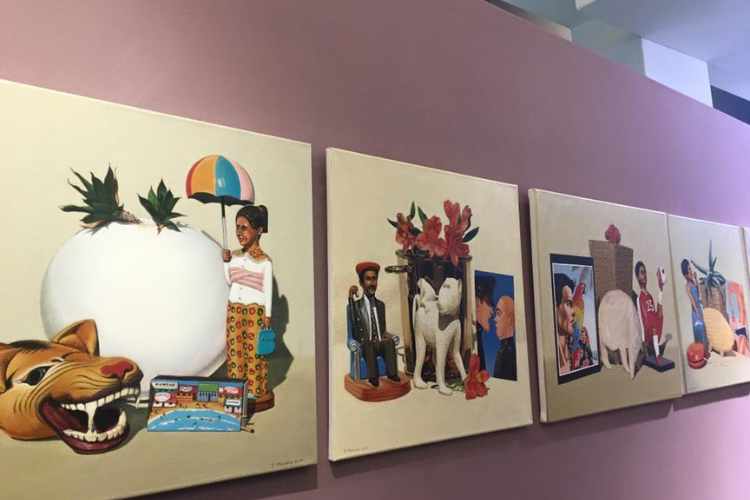 You'll adore this gallery for its wide variety of pieces (paintings, sculptures, pottery, and even jewellery are on exhibit), as well as its emphasis on regional artists. Exhibits frequently vary.
Times: Tuesday – Saturday, 8:30 am – 5 pm
Address: Oude Bank, 10 Church St, Stellenbosch Central, Stellenbosch, 7599
36. Spier Art Gallery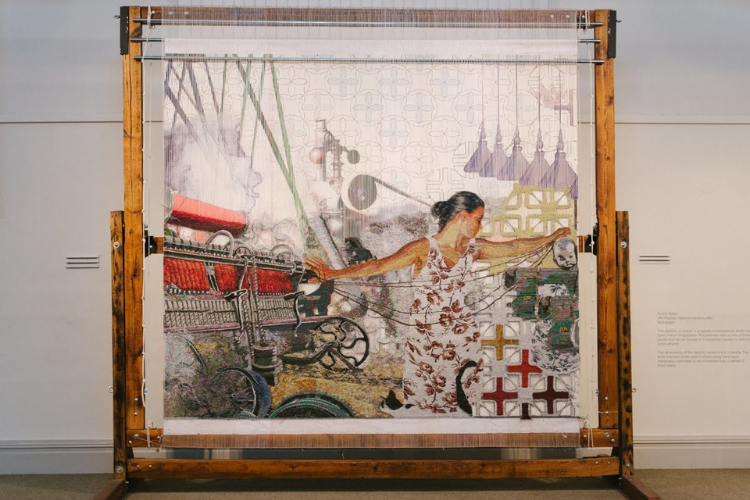 This gallery, which is part of Spier Wine Farm, features the creations of young South African artists.  You can pair it with a visit to the wine farm, and a meal at the fabulous on site restaurant for a perfect weekend in Stellenbosch.
Times: Monday – Sunday, 9 am – 5 pm
Address: Annandale Rd, Stellenbosch NU, Stellenbosch
37. Take a drive on the Helshoogte Pass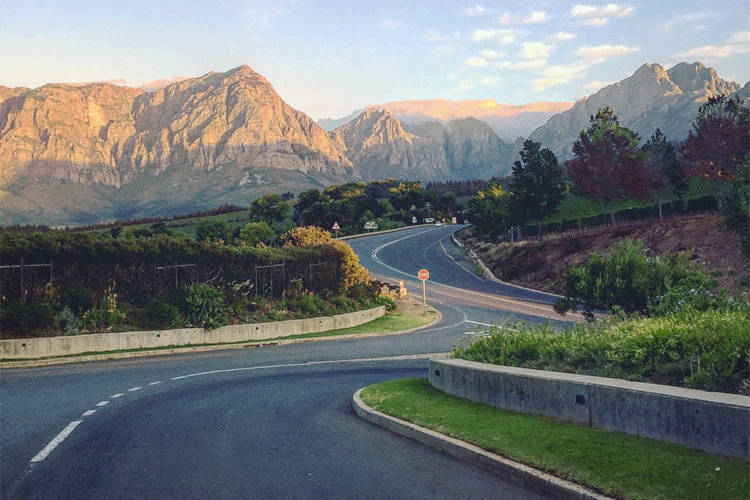 You will be in for a treat if you enjoy taking road trips. Driving along Helshoogte Pass is one of the best things to do in Stellenbosch to enjoy the breathtaking scenery.
With its rolling green hills, winding road, and some of the top wineries and vineyards in the region, this road that connects Stellenbosch and Franschhoek is wonderfully beautiful. You can also find Tokara and Delaire Graff wine estates along this route.
38. Eagle Encounters at Spier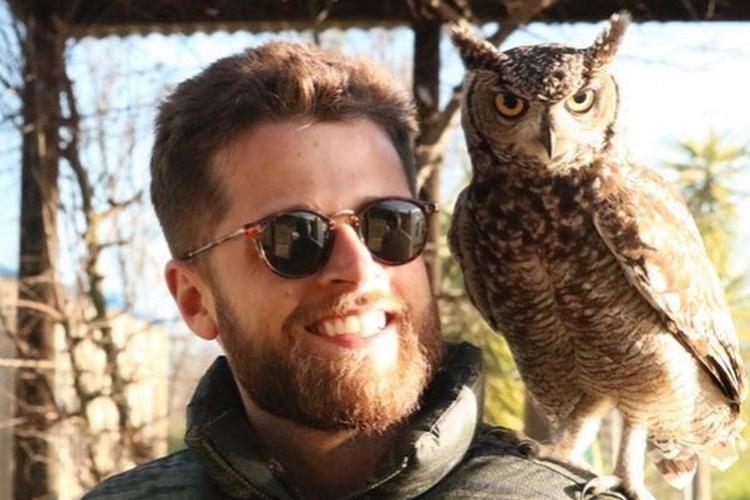 Since its establishment in 2001, Eagle Encounters has focused on the rehabilitation of rescued birds, the protection of wildlife and their natural habitats, enlightening tourists and the community, and fostering eco-tourism. Its status as a self-funded, non-profit organization makes it even more extraordinary. Therefore, tourists who pay to see the birds and experience their breathtaking flying and hunting displays are directly supporting their conservation.
Times: Monday – Sunday, 9 am – 5 pm
Cost: R90 (adults), R75 (students & seniors with ID), R70 (Children 3-12)
Address: Eagle Encounters at Spier, Spier Estate, Lynedoch Road, Stellenbosch, Cape Winelands, Western Cape, South Africa
39. House of J.C Le Roux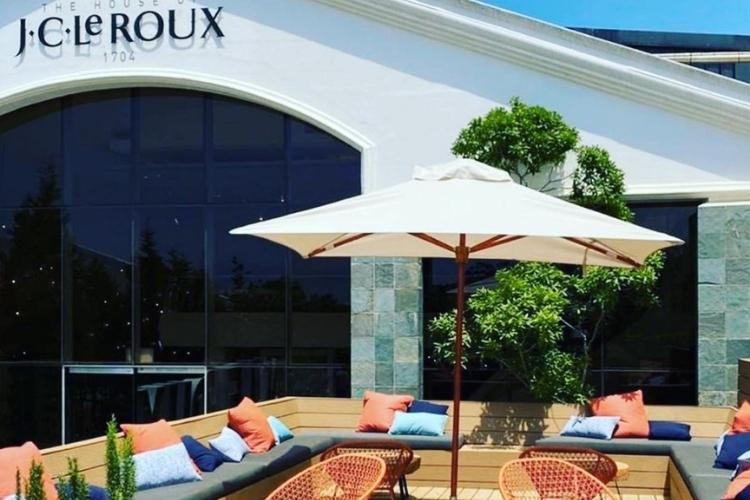 Large estate winery that offers imaginative cuisine and sparkling wine pairings in a posh atmosphere.
Times: Tuesday – Saturday, 8:30 am – 5 pm
Cost: R180 (adults) R120 (students & seniors)
Address: Devon Valley Rd, Stellenbosch, 7600
40. SMAC (Stellenbosch Modern And Contemporary)
A great gallery showcasing the work of young as well as older local artists, and international ones.
Times: Monday – Saturday, 9 am – 5 pm
Address: 1st Floor, De Wet Centre, 2 Church Street, Stellenbosch, 7600
Frequently Asked Questions about Stellenbosch 
What makes Stellenbsoch unique?
Stellenbosch, the second-oldest town in South Africa, is well-known for its wine routes, oak-lined avenues, natural beauty, and Cape Dutch architecture.
Is Stellebosch the oldest town in South Africa?
Stellenbosch is the second oldest town in South Africa, founded by Simon van der Stel in 1679.
What is Stellenbosch famous for?
Stellenbosch University
Cape Dutch architecture
One of the richest towns in South Africa
Related posts