Unique bachelor party ideas are all the rage in today's pre-wedding celebrations. Gone are the days of clichéd strip clubs and predictable bar-hopping.
Now, it's all about crafting an unforgettable experience that sets the stage for a unique wedding.
Whether you're an adrenaline junkie who craves the thrill of skydiving, a foodie who longs for the perfect paella feast, or just someone looking to push the boundaries of fun with a lemon-eating competition, there's no shortage of creative and exciting ways to celebrate this milestone.
Get ready for a one-of-a-kind bachelor party that's both professional in its planning and leisurely in its execution.
1. Go Glamping with the Boys (Daddy's Deals)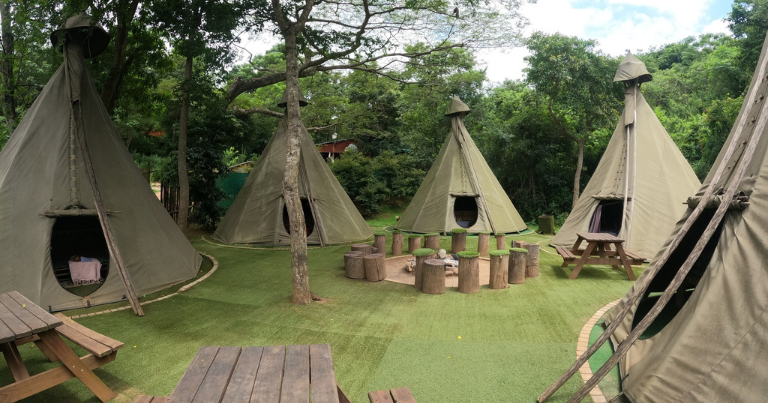 Experience the perfect blend of adventure and luxury for a memorable bachelor party in Gibaland, just a 30-minute drive from Durban.
This glamping destination offers a one-night escape for you and the boys in a luxury teepee tent with breakfast and dinner.
The setting provides a feeling of being miles away from the urban bustle, making it an idyllic escape for the groom-to-be and his entourage. The unique feature of Gibaland is its village of five teepees, which elevates the camping experience.
However, it's essential to note that Gibaland enforces a strict no-alcohol policy, and any infringement of this rule will result in fines. Discover adventure and relaxation while celebrating the groom's last days of bachelorhood, all thanks to Daddy's Deals.
Deal duration: Valid until February 28th, 2024.
2. Have a Hunting Trip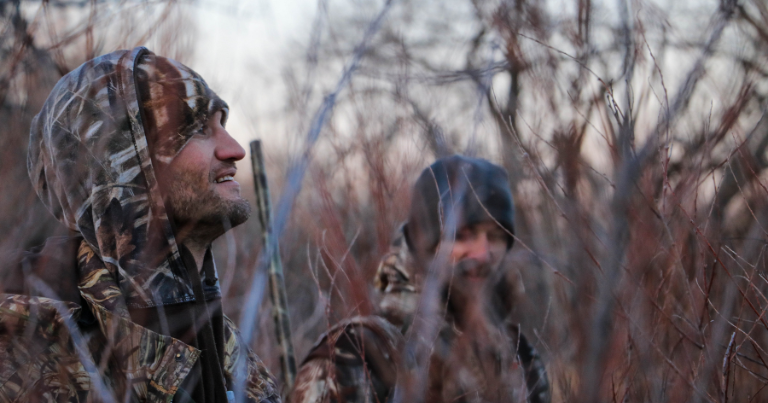 Embarking on a hunting trip with friends as a bachelor party idea offers a distinctive and memorable experience for the groom-to-be and his companions.
It is an unconventional yet exciting choice for those seeking an exceptional bachelor party activity. This outdoor adventure provides an opportunity to connect with nature and allows the chance to encounter and appreciate local wildlife, making it a captivating group endeavour.
Whether you are a seasoned hunter or a newcomer to the activity, the shared experiences that emerge from a hunting excursion will undoubtedly create lasting memories, ensuring that the bachelor party is a celebration to remember.
3. Have an Escape Room experience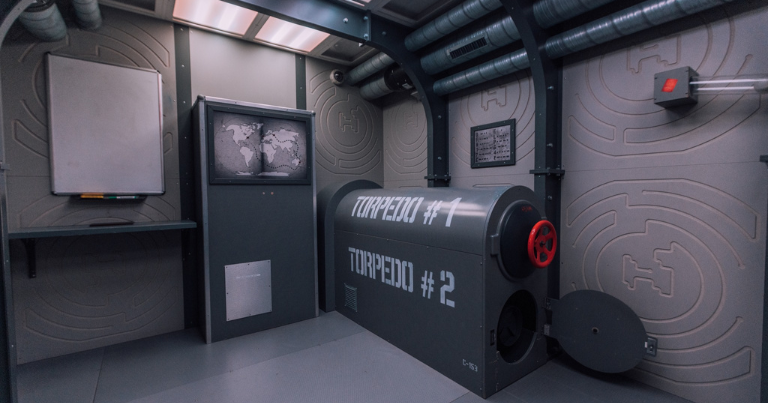 Are you seeking an unconventional and thrilling way to celebrate your upcoming bachelor party with friends?
Consider the immersive adventure of an escape room experience. Escape rooms offer an exciting blend of teamwork, problem-solving, and entertainment, making them ideal for a memorable pre-wedding celebration.
Gather your closest pals and step into a themed scenario filled with puzzles and mysteries that require collective intelligence and creativity to solve. The challenge will not only test your wits but also strengthen the bonds of camaraderie among your friends.
Whether you choose a suspenseful espionage mission or a mysterious ancient tomb exploration, escape rooms promise an unforgettable bachelor party filled with excitement and shared triumphs.
4. Enjoy A Perfect Paella evening (Daddy's Deals)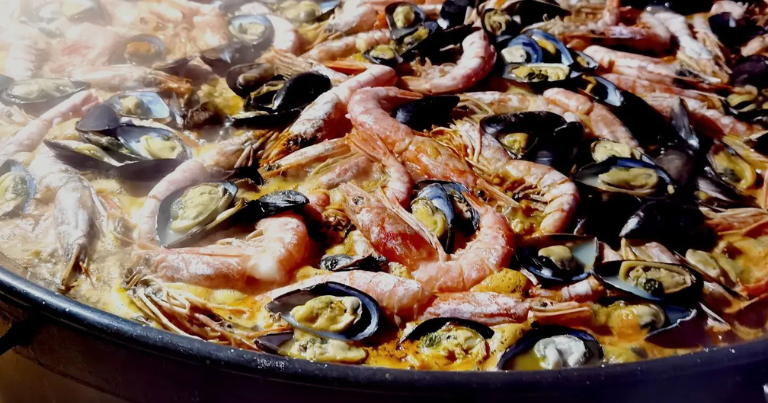 With Daddy's Deals, we have the perfect offer to turn an ordinary party into an unforgettable bachelor party.
This exclusive deal includes a live paella-making demonstration and catering for up to 20 people, available in both Cape Town and Johannesburg.
Whether you're hosting a bachelor party or any other special gathering, this package guarantees an evening filled with mouthwatering Mediterranean delights.
Not only will you have the chance to learn the art of crafting authentic paella, but you and your guests will also savour hot, freshly prepared plates of this exquisite Spanish dish.
Take advantage of this delectable opportunity to immerse yourself in Spanish cuisine and make your event one to remember. It's time to spice up your celebration with a paella evening to remember.
Deal duration: Valid until December 31st, 2023.
5. Hire a Party Bus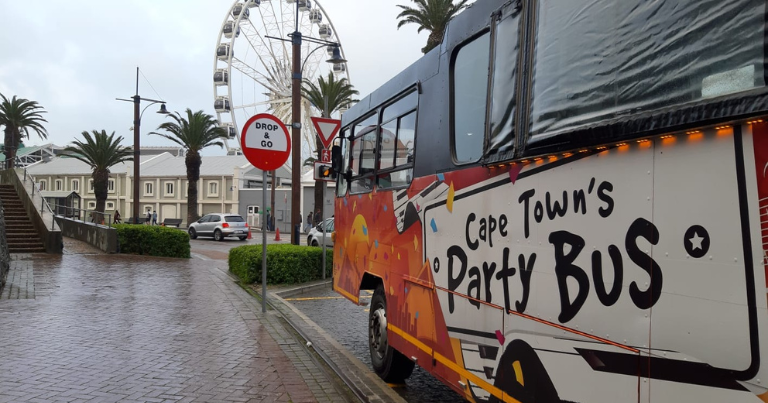 Elevate your bachelor party experience by choosing a party bus for an unforgettable celebration. Say goodbye to the confines of home and hit the road in style.
One of the prime advantages of a party bus is eliminating a designated driver, ensuring everyone can partake in the festivities without worry.
These mobile fiestas come with various perks, from party favours and dance floors to curated music playlists and visits to different party locations. Delectable food and many other amenities these companies offer further enhance the experience.
Remember to capture the memories with many photographs, making your bachelor party a night to cherish forever.
6. Do A Mud Run with the Boys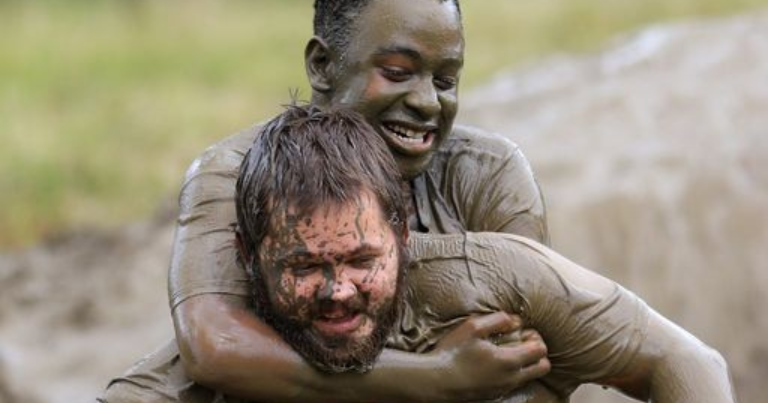 A mud run, an adrenaline-pumping obstacle race featuring many mud-themed challenges, offers a unique and exhilarating experience for a memorable bachelor party.
Participants navigate through hurdles, from mud pits and crawls to thrilling mudslides.
Such an event provides an ideal blend of adventure and camaraderie, creating lasting memories with friends on the brink of marriage.
Beyond a thrilling bachelor party idea, mud runs also hold significant potential as fundraising events, benefiting schools, churches, and various non-profit organisations. Embarking on a mud run adventure promises unforgettable moments and a noble cause, making it a multifaceted choice for celebratory occasions and charitable endeavours.
7. Escape to Hoekland Guesthouse (Daddy's Deals)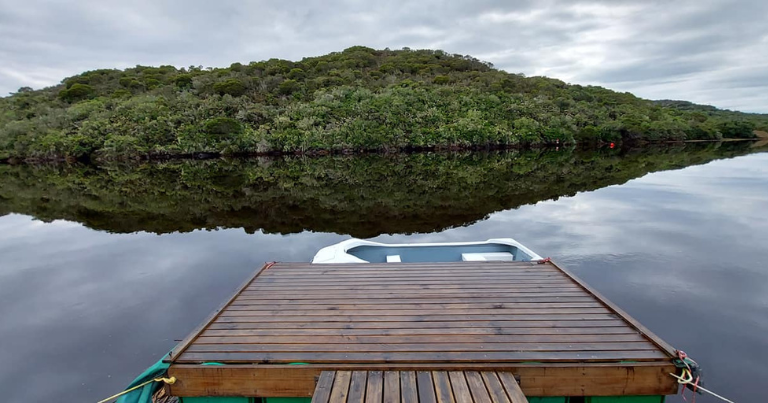 Consider celebrating a memorable bachelor party at Hoekland Guesthouse with Daddy's Deals' exclusive offer. This package comprises a 2-night stay for a group of 4, accommodating two guests in each of the 2 rooms.
Moreover, a picnic basket for 4 people is provided for a delightful riverside meal. If you wish to expand the party, you can add 2 rooms at a reasonable R600 per room per night.
Within the Hoekland Lifestyle Estate, just 3km from Stilbaai, Hoekland Guesthouse offers an idyllic escape from urban life. The estate's serene ambience features an array of wildlife, including nyala, impala, Egyptian geese, and more. Guests can unwind with riverfront picnics and canoeing while enjoying the picturesque surroundings.
For those seeking additional activities, Stilbaai's beaches, canoeing on the Goukou River, and visiting Inverroche Distillery for gin tasting are all conveniently accessible.
Deal duration: Valid until March 31st, 2024.
8. Get Roasted by your Friends (All in good fun)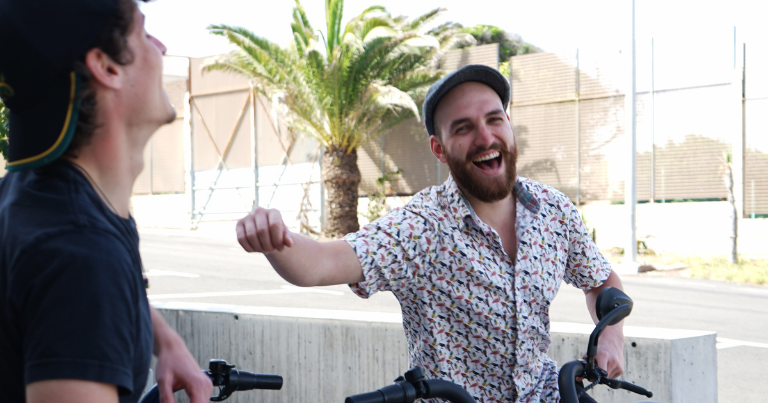 Why not try out a "Roast and Toast" themed bachelor party? This event allows friends to roast the groom-to-be playfully.
As celebrities engage in witty banter on stage, your friends can lovingly tease you about your quirks, embarrassing moments, and idiosyncrasies.
It's a fun and memorable way to celebrate the groom's impending nuptials, all while reinforcing the deep bonds of friendship.
With humorous anecdotes, inside jokes, and shared laughter, the "Roast and Toast" bachelor party is a lighthearted affair that acknowledges the enduring camaraderie amongst friends, making it an entertaining and unique choice for a memorable celebration.
9. Watch a Film with a Twist 
Elevate your bachelor party with a unique and entertaining movie night experience. Gather your closest friends and introduce a delightful twist to your film-watching escapade.
Challenge your friends with tasks such as taking a sip of their favourite beverage each time an actor says something profane or whenever a specific character makes an appearance on the screen.
These fun challenges will transform a typical movie night into an unforgettable celebration, blending the cinematic and the interactive. With these engaging activities, you'll discover that watching a movie can be the perfect catalyst for a memorable and enjoyable bachelor party.
Also read: 10 Honeymoon getaways in South Africa
10. Go Whiskey tasting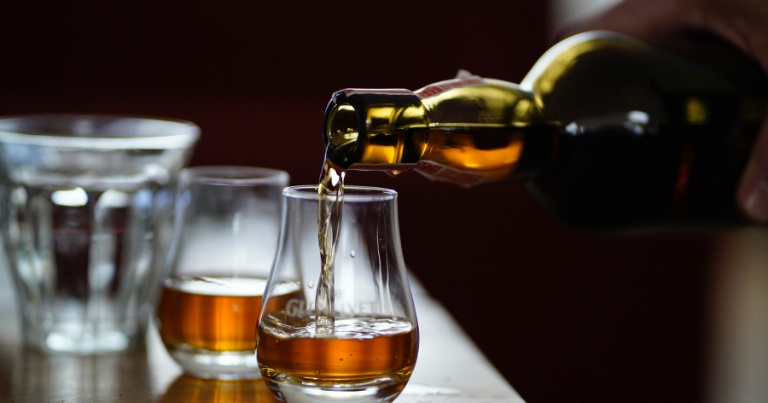 When planning a bachelor party, consider the unique and sophisticated option of whiskey tasting with your friends. There are several fundamental guidelines to remember to ensure a memorable and enjoyable experience.
First and foremost, the objective of the tasting is to appreciate and evaluate the whiskey's nuanced flavours rather than overindulging.
Emphasise sipping small amounts at a time and avoid the common practice of shooting whiskey. To fully engage in the tasting process, contemplate using a spit bucket.
Evaluating the whiskey's appearance is an essential step. A whiskey-tasting bachelor party offers a refined and enjoyable way to celebrate the groom-to-be's transition into married life a memorable celebration.
11. Have a Board-Games night with the Boys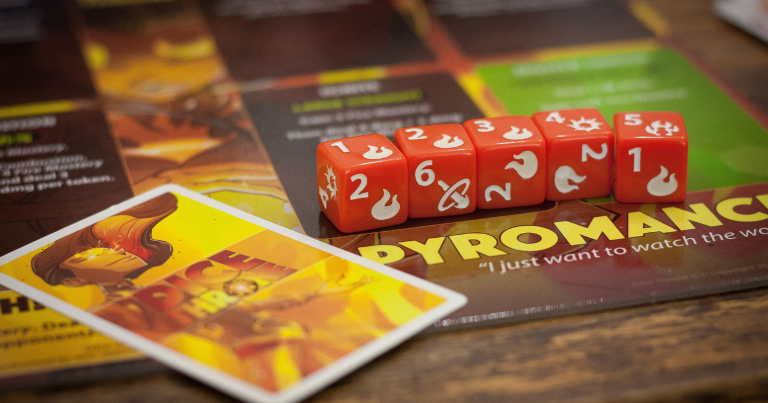 Organising a board game night with your friends can be a splendid and unique concept for a bachelor party.
If you're a novice at this, you might wonder how to be the perfect host for an evening of board game enjoyment.
An essential aspect is game selection, tailored to your guests' player count and experience levels. For larger groups, opt for party games or social deduction games, accommodating more participants.
Assess your guests' experience by discussing their tabletop gaming history, ensuring inclusivity for players of all skill levels. Once secured, relish the night with your friends.
12. Have a Skydiving experience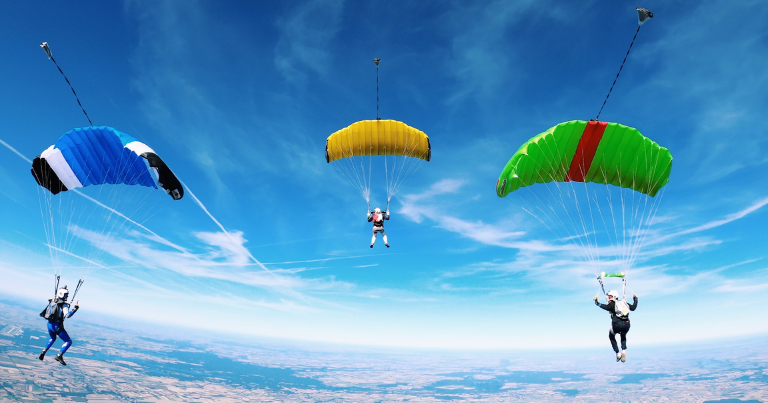 Embarking on a tandem skydiving adventure as a bachelor party idea presents an unparalleled opportunity for creating lasting memories and deepening friendships.
The experience begins with a collective check-in and a shared plane ride, setting the stage for a group bond. As you take the leap of faith, individually tethered to experienced tandem instructors, the exhilaration of freefalling is both a personal triumph and a shared adventure.
The camaraderie of conquering this exhilarating challenge together is a powerful force. The presence of friends provides essential moral support, fostering courage and shared encouragement.
Furthermore, this daring escapade profoundly binds participants, strengthening their relationships and creating a unique tradition. Skydiving creates an unforgettable bachelor's experience.
13. Make Rotis with your Friends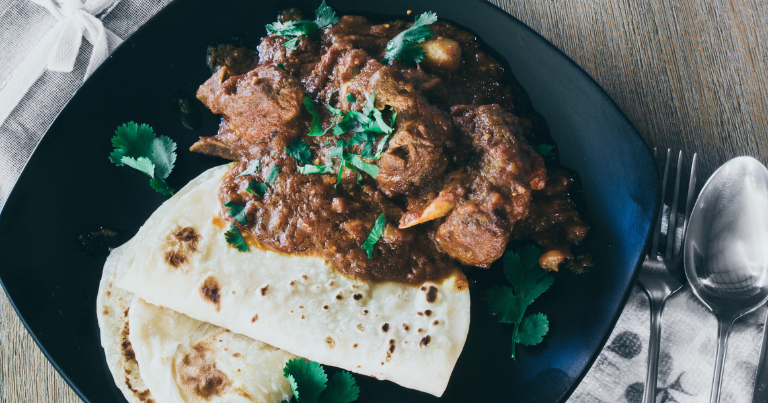 Host a unique and memorable bachelor party by gathering your closest friends for an exhilarating culinary adventure. Instead of the typical festivities, consider whipping up delectable and spicy rotis together.
Create a mouthwatering experience by preparing flavourful meat or chicken curry rotis. Tender cuts of meat or chicken are cooked in a rich and aromatic curry sauce, enriched with a medley of spices, garlic, ginger, chopped tomatoes, thick yoghurt or cream, masala spice, and onions.
When these ingredients are skillfully combined, they culminate in a sensational meal that you and your friends can enjoy this meal for lunch or dinner.
Bond with your friends over cooking, and savour the satisfaction of a well-done job. It's a bachelor party idea that's sure to spice up your celebration.
14. Buy Box Tickets to a Rugby or Soccer Match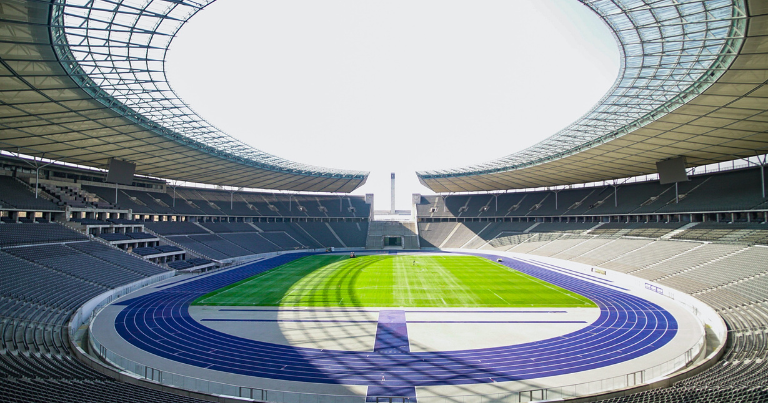 When contemplating an unforgettable bachelor party idea, few options rival the exhilaration of attending a live rugby or soccer match with friends. Elevating the experience to new heights, consider securing exclusive box seats.
This premium choice guarantees an elevated view of the game and enhances the celebratory atmosphere, making it the ultimate prelude to the groom's wedding day.
Immersing yourselves in the zeal of the game while basking in the camaraderie of close companions, the box seats promise a memorable and exuberant bachelor party that will be cherished for years to come.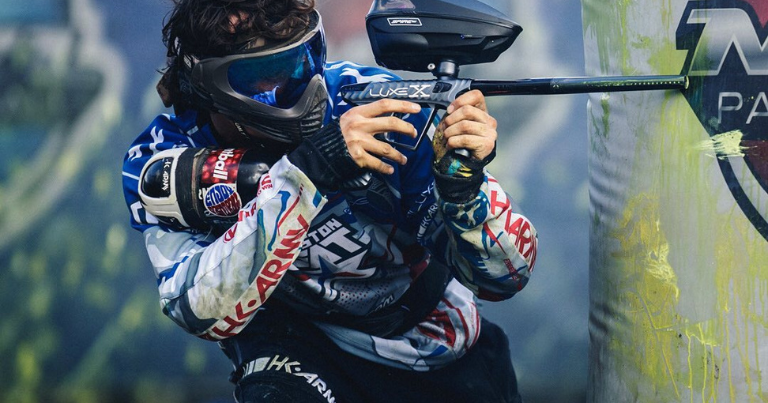 Paintball offers an exhilarating and dynamic option for a memorable bachelor party. This high-adrenaline sport involves players using paintball markers to shoot paintballs at opponents, marking them as eliminated upon impact.
Paintball's competitive nature is conducive to team-building, making it an ideal choice for group events. Players navigate fields filled with diverse obstacles, both natural and artificial, to strategise and outmanoeuvre opponents. The game's objectives range from capturing a flag and defending a designated point to achieving the last player or team standing.
With an organised tournament, paintballing ensures an action-packed experience for bachelor parties, fostering camaraderie and excitement that the groom and his friends will cherish.
16. Enjoy a Drifting Experience (Daddy's Deals)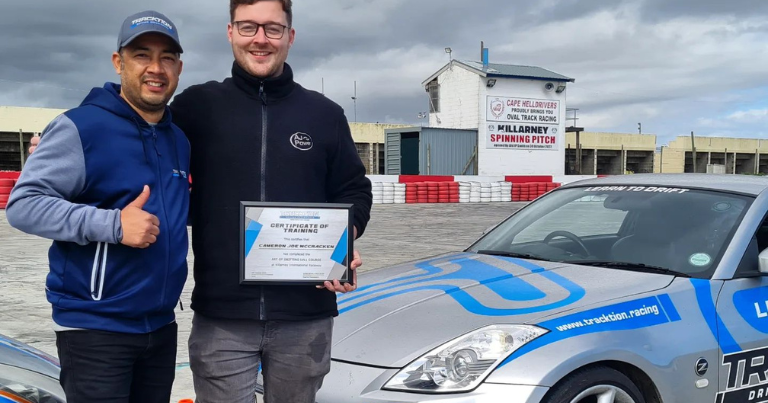 Experience the thrill of a lifetime with Tracktion Driving Experiences, the ultimate bachelor party idea for you and your friends.
Thanks to Daddy's Deals, you can secure exclusive use of the Killarney Race Track Skid Pan with professional racing instructors to guide you through an exciting, full-driving program. The program covers essential safety and theory before diving into the heart-pounding action of doughnuts, 180-degree Power Slides, drifting, and more.
Each participant will receive a driver certificate as a memento of this unforgettable adventure. This package allows 3 drivers per session, making it the perfect outing for you and your boys.
Buckle up, get ready to drift in the Nissan 350Z, and make memories that will last a lifetime. Take advantage of this electrifying deal at Killarney Race Track.
Deal duration: Valid until February 29th, 2024.
17. Have a Lemon Eating contest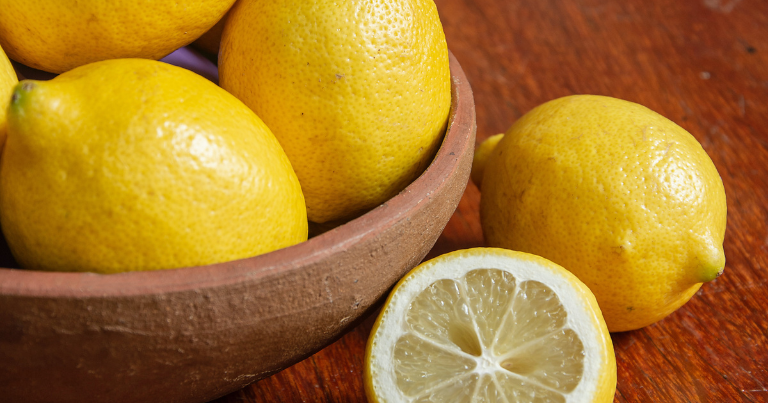 Consider organising a lemon-eating contest with your friends for a unique and memorable bachelor party experience. This unconventional yet entertaining game will add a tangy twist to the festivities.
You and your friends are tasked with devouring a certain number of lemon slices in the shortest possible time. The comical aspect of this competition lies in the hilarious facial expressions it provokes as the contestants grapple with the intense sourness of the fruit.
Be sure to capture the amusing moments and weird faces while the lemons are being inhaled.
To up the stakes, offer prizes for the quickest lemon eater and the individual who pulls off the most comically bizarre facial expression. This unconventional bachelor party idea promises laughter and lasting memories.
18. Sumo Wrestle in Sumo Suits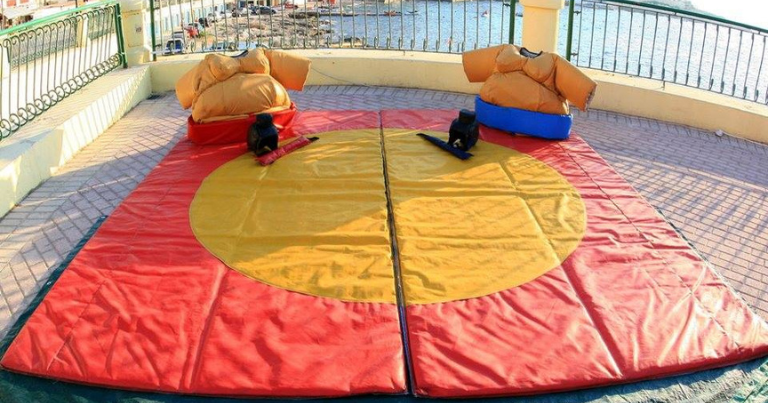 Consider adding a unique and entertaining twist to your bachelor party by exploring the world of sumo wrestling in sumo suits.
Renting sumo suits offers an exciting opportunity to laugh at yourself while being a sumo wrestler, promising an unforgettable experience for you and your friends.
These sumo suits are specially designed with safety and comfort as top priorities, ensuring a secure and enjoyable experience. Their user-friendly nature provides quick and hassle-free outfit changes, maximising the number of wrestling rounds and the fun quotient of your gathering.
Moreover, sumo suits level the playing field, making the activity accessible and enjoyable for everyone, regardless of their training or physique, making it a fair and entertaining choice for all participants.
19. Go Axe Throwing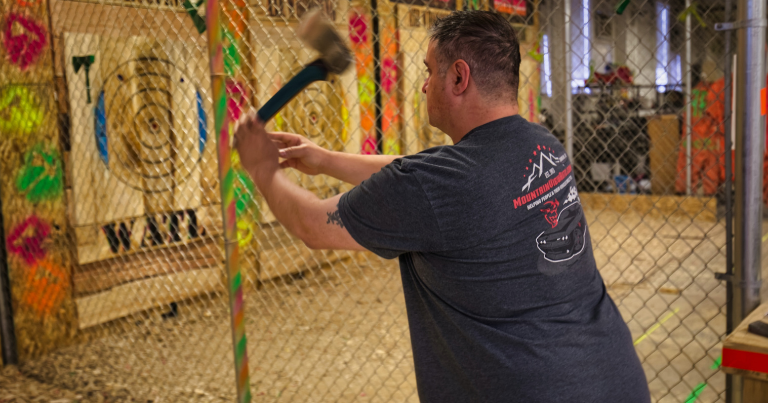 A unique and exhilarating idea for a bachelor party is to go axe-throwing with friends. This activity offers an unforgettable experience that combines skill and friendly competition.
Axe-throwing venues are becoming increasingly popular, providing a safe and controlled environment for participants to try this ancient art. Participants can receive expert guidance, ensuring safety and a fun learning experience.
As a bachelor party idea, axe-throwing adds an element of excitement and friendly competition to the celebration. It's an excellent way for the groom-to-be and his friends to bond, creating lasting memories while enjoying a taste of adventure before the big day.
20. Go Grooming at a Barber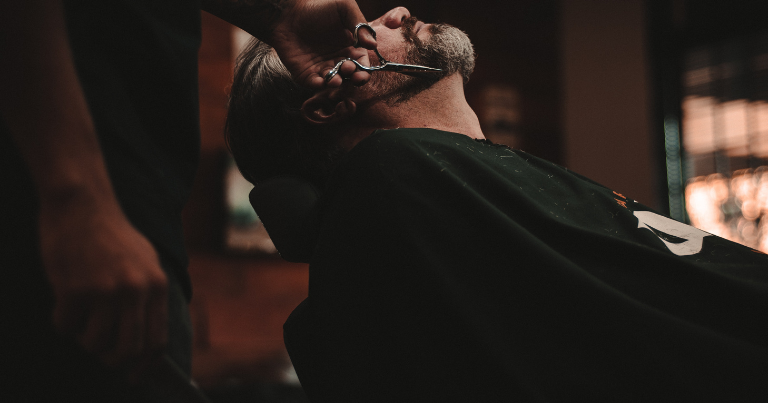 For an unforgettable bachelor party experience, consider visiting a classic barbershop.
This unique venue offers an ideal setting to commence the celebration, whether focusing on grooming the groom-to-be or gathering the entire entourage for a shared experience.
At these vintage-inspired barbershops, you'll have the opportunity to unwind and revel in the artistry of a traditional trim and precision blade shave.
These establishments seamlessly merge contemporary haircuts with the nostalgia of a bygone era when grooming was as much a social affair as a personal indulgence.
An afternoon or evening at one of these venues promises a rejuvenating experience that sets the stage for the night's festivities.
Also read: