It is that time of the year again! The festive season comes with so much joy… and confusion. We know the drill – what should you gift the special lady in your life this time? Or what would your colleague appreciate from their 'secret Santa'? So allow us to save you all that head-scratching with this list of Christmas gift ideas for her. The best part is you can purchase these straight from our website!
A new hairdo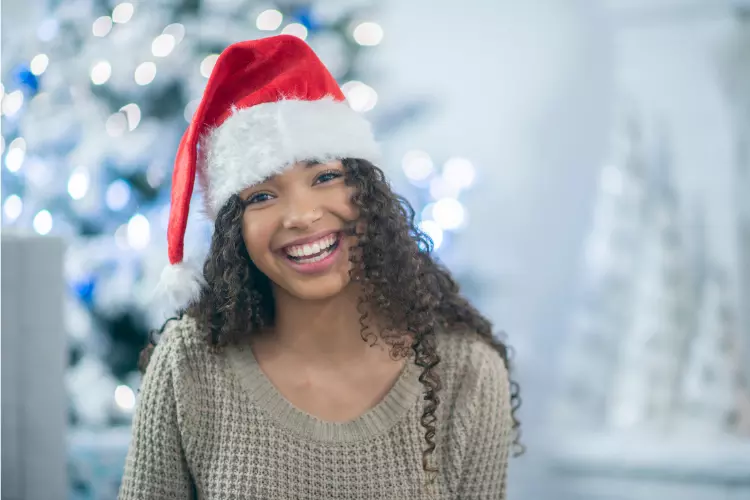 Maybe your gift recipient is the "new year, new me" type of woman… or she just loves switching up her style! In light of this, they will warmly welcome a session at a trailblazing hair salon. With Daddy's Deals, you can snatch a hot Hair & Styling offer in and around the country's main centres! Have a look below:
Cape Town
If the person you are spoiling hails from Cape Town, why not purchase one of the deals we have running with MarAnnique Hair Salon in Durbanville? You can opt for the botox treatment and haircut or the colour, wash and blow session, plus a head and neck massage for the last offer.
Contact details: 072 858 3495 / matcoet@gmail.com
Johannesburg
You cannot go wrong when gifting that lucky woman a voucher with Essentials Hair Studio in Randburg! Choose any offer, from a Brazillian blow with a haircut and head massage to a wash, treatment and a choice between foils or root colour. We promise you will still be able to recognise your friend!
Contact details: 072 204 1100 / mariogozadinos@gmail.com
Durban
Now, this hair deal is one to catch before it is too late – a styling of curls, downstyle or upstyle and a natural, glam or evening makeup look at a fraction of the price! Put your gift recipient in contact with Artistry by Kyara Kayla in Westville for this unbeatable hair and makeup combo.
Contact details: 0658273969 / kaylakyarar@gmail.com
A magazine subscription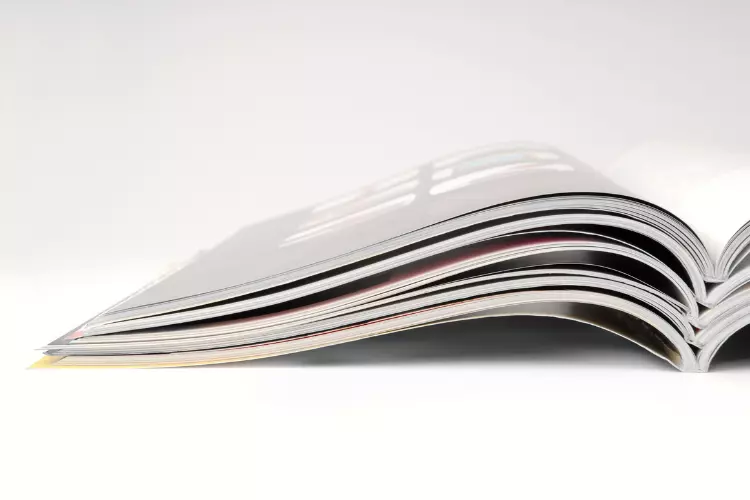 Motivate your loved one to take some time off and unwind with a magazine of their choice. Of course, this gift would be even more thoughtful if you select a magazine filled with all their interests – a sign that you are not really zoning out while they are talking, although it may seem that way. Here are some of the 12-month subscriptions that could double as Christmas gift ideas for her, courtesy of Daddy's Deals:
BONA Magazine
Yes, the well-known BONA Magazine is still thriving! This is your guide to all things health, entertainment, lifestyle, beauty, and fashion. BONA prioritises women's interests, so if you value your feminine counterpart's livelihood, this would be the perfect token to express just that! So let them join in on the country's most-read monthly consumer magazine – operating for the past 60 years – regardless of their stage of life. They will be kept up to date with South Africa's celebrity news, brands and trends too!
Getaway Magazine
Maybe you cannot afford a vacation for the one you are gifting, but you can afford their subscription to Getaway Magazine – that way, they can find out more about their dream vacation destination! This mag holds travel advice, wildlife news and magnificent photography of southern African landscapes.
Getaway readers can get exclusive access to vacation packages too. These packages include thrilling watersports, cycling trails, fishing hotspots and more. So allow your loved one to embrace their adventurous spirit in a new way by signing them up! The foodies are also covered with new recipes and insight into the latest restaurants.
Rooi Rose
This one is for your favourite Afrikaans-speaking colleague. Get them clued up on anything from the freshest makeup and beauty trends to the best home and garden ideas with a subscription to Rooi Rose. The latest fashion tips, cute nail art, nutritious recipes, glamorous hairstyles, and healthy diet ideas – you will find it all in this mag, operating since 1942 and delivering trending content with each issue published. Rooi Rose readers will also be kept in the loop of celebrity news.
More Christmas Gift Ideas For Her Courtesy Of Daddy's Deals:
A fresh nail-set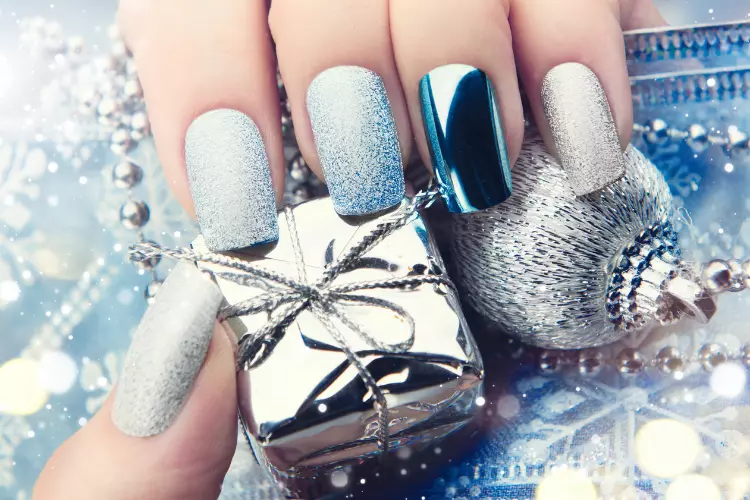 The recipe for an unforgettable Christmas Day comprises several things – mouthwatering delectables, decor to wow your nearest and dearest… and show-stopping nails! So let your friend have one less thing to stress about in preparation for this day with a voucher for a reputable nail salon. Lucky for you, we have you covered with many salons to choose from across the country. Have a look at a few of them, and their offerings, below:
Cape Town
Have your friend make their way to Glamour, Hair, Nails & Beauty Salon in Green Point. All you have to do is choose between two compelling deals – will it be a full mani and pedi with natural paint or an express mani and pedi with gel? The latter includes a wash and blow, too. What a treat!
Contact details: 072 956 2453 / glamour.beauty22@gmail.com
Johannesburg
At AestheticU Modern Beauty Clinic & Emporium in Sandton, you also have one of two options to spoil your loved one with! Opt for the gel nails and toes combo or the quick manicure or pedicure with a 60-minute full-body massage combo. Both sound so delightful!
Contact details: 083 640 0646 / verity@tiscali.co.za
Durban
If you have spotted that your gift recipient loves getting acrylic nails done, this would be considered the ultimate gift! Mode Hair & Beauty in Umhlanga offers a hot package that includes acrylic fingernails and gel toenails. Even if they are not familiar with acrylics, we are sure they would appreciate this longer-lasting nail option!
Contact details: 031 942 0350 (cell) / 076 597 0682 (WhatsApp) / brytsmode@gmail.com
A hair removal treatment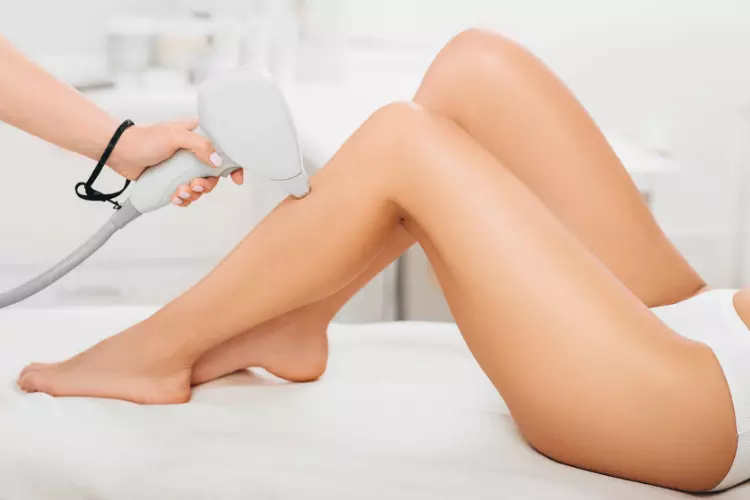 Okay, we admit that this one seems a little random… but do you know how expensive these treatments can be?! Your colleague will kiss your feet if you rock up with a hair removal treatment voucher just for them! Trust us, this is the kind of treatment they have been planning to save up for but just cannot seem to purchase. Take a look at our laser hair removal deals here:
Cape Town
Get your friend a voucher with S & S Aesthetics Skin Couture in Foreshore for VPL laser hair removal sessions in three separate areas. They have four small areas to choose from: eyebrows, upper lip, chin and underarms.
If you know your loved one has been longing for laser hair removal on their legs and arms, our offer with D'Vine Renewal in Claremont is perfect. That's right; this voucher covers one session for full arms and legs!
Contact details for S & S Aesthetics Skin Couture: 021 879 4291
Contact details for D'Vine Renewal: 069 453 4995 / contact@dvinerenewal.co.za
Johannesburg
Your lucky gift recipient can get laser hair removal for one medium area at Depilstop Johannesburg in Sandton. The areas they can choose from for permanent hair removal include the bikini, abdomen, half arms and underarms. So they can feel safe in the hands of this photo epilation specialist!
Contact details: 063 620 6797 / info@depilstop.co.za
Also discover: