'Tis the season to be jolly – though, realistically, this season comes with some anxiety. Of course, we refer to the part where you run from shop to shop to find the perfect gift for someone you love and cherish. Lucky for you, we can save you all that pacing with this catalogue of Christmas gift ideas for him that can be purchased through Daddy's Deals. This list covers South Africa's main centres so you can find and give the best gift wherever you or the recipient are!
Scroll Our Categories & Find More Christmas Gift Ideas For Him:
1. Durban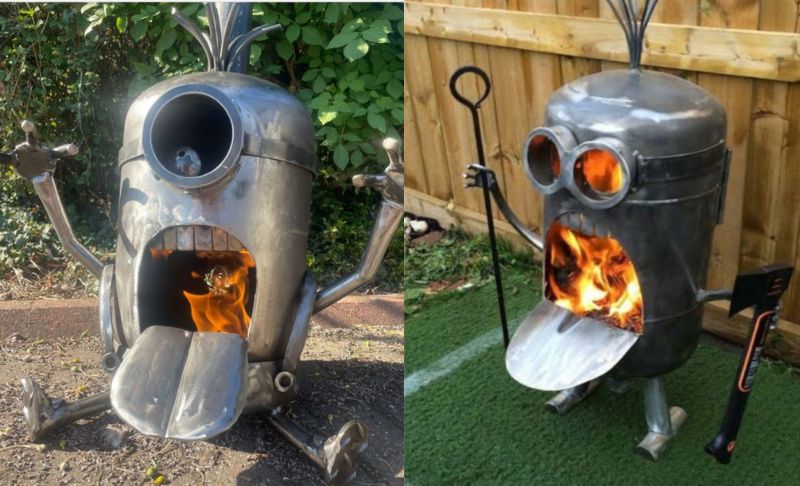 Photo courtesy of Customized Fire Pits
Customised Fire Pits
Though it can only really be utilised during winter, a unique fire pit would be one of the best gifts for a colleague or friend. Grab this deal with Customised Fire Pits, which includes one R500 voucher toward a fire pit valued at R3000 – R4000. The most exciting part is that your friend or colleague can choose 1 of 7 unique designs fitted to their wants and needs! Do you think they will select one of the Star Wars or Minions-themed designs? This would be a show-stopping addition to their man cave!
Address: 33 Ashley Drive, Everton, Gillitts
Click here to purchase our customised fire pit offer!
E-Auto Express Bosch Car Services
We know that dogs are a man's best friend, but surely their cars are dear to them too? Help them take care of their prized possession with a voucher for a thorough car service courtesy of E-Auto Express Bosch Car Services. The service includes:
Checking the oil and its filter; and
Testing the battery, starter and alternator
Address: 389 Umbilo Road, Umbilo
Click here to purchase our car service offer!
Supreme Park and Fly
If your boss or colleague is a jet-setter, this gift would be greatly appreciated! Afford them this park-and-fly opportunity courtesy of Supreme Park and Fly. This deal can be retrieved at King Shaka International Airport and is valid for three days! This would be one less thing to stress about when it comes to travelling – a considerate offering if you ask us.
Address: Street 600028, Corner of Drake Drive and Gandhi Nagar, Tongaat (Premises where your car will be stationed)
Click here to purchase our King Shaka International Airport park-and-fly offer!
2. Johannesburg

Air-O-Car
We have another park-and-fly offer for those on the go from O.R. Tambo International Airport. Thanks to Air-O-Car, you can securely park your vehicle at the airport for up to 5 days! This offer includes a free valet and complimentary shuttle service from O.R. Tambo Airport to the greater Gauteng area.
Address: Hall B, O.R. Tambo Departure
Click here to purchase our O.R. Tambo International Airport park-and-fly offer!
Jane Doe Ink
If your gift recipient is obsessed with body art, why not get this tattoo voucher with Jane Doe Ink? This deal includes consultation and artwork for a tattoo to be completed in one hour. This means they can select one of any size or design. In addition, you can assure your friend with the fact that Jane Doe Ink has more than 20 years of combined industry experience. So now they can expand on their canvas with peace of mind and let creativity reign, all while saving a few bucks!
Address: Appel Complex, Kramerville, Sandton
Click here to purchase our tattoo offer!
Battery Centre
Show your loved one you care about their comfort when tackling the long road this holiday season. Purchase this aircon regassing deal with Battery Centre and gift them today! The deal also includes a free battery and alternator test – ensuring safety for the long trip. Battery Centre is a trusted household name, so they will not think twice about putting this unbeatable offer to use.
Address: 5 Xavier Street, Crown Gardens
Click here to purchase our Johannesburg aircon regassing offer!
Christmas Gift Ideas For Him In Cape Town:
Cape Town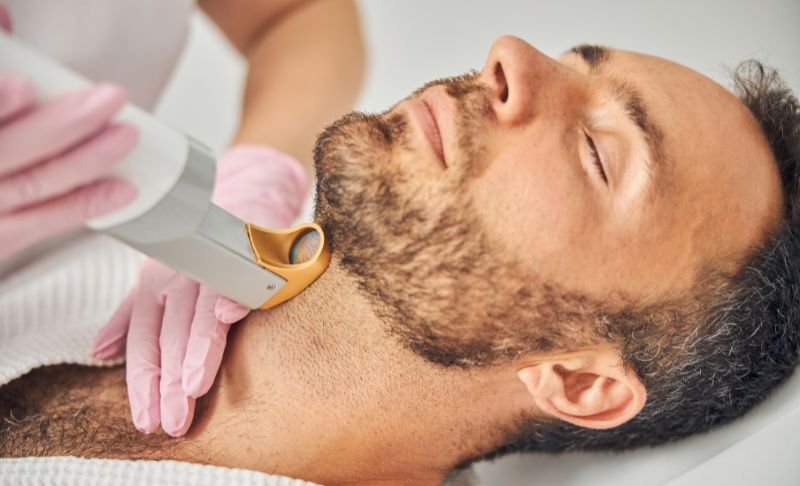 D'Vine Renewal
If you have noticed that your colleague or loved one values their facial appearance, this gift will be welcomed warmly. Grab this beard and neck shaping package for laser hair removal, courtesy of D'Vine Renewal. The best part about this deal is that your beard will permanently have a fresh, trimmed look! This means "bye-bye" to those annoying ingrown hairs caused by shaving. Assure your friend that this is an easy, quick and pain-free treatment!
Address: Grove Building, 8 Pearce Road, Claremont
Click here to purchase our shaping and laser hair removal offer!
Mudflaps Car Wash
Nobody can say "no" to a good car wash. It is something a friend or colleague would need, and would be grateful if they could have it done free of charge! Spoil them with two car washes done by Mudflaps Car Wash ASAP. These executive washes include:
Wash and dry
Full interior wipe down
Air freshener
Vacuum
Leather treatment
Air vent detail
Tyre detail
Tyre shine
Dash Dandy
Address: 1 Sand Hill Road, Greenpoint
Click here to purchase our car wash (x2) offer!
360 Training
If your friend or colleague is a fitness fanatic, you cannot go wrong with this gifting option. Spice up their workout routine with a voucher for 2 group classes at 360 Training. Training at this establishment comprises primal movements, functional innovation and kinetic intelligence – so they can look forward to an all-encompassing workout led by professional instructors. Who knows, this might kickstart a loving relationship between them and 360 Training!
Address: 20 Lower Scott Road (corner of Lugard Street), Observatory
Click here to purchase our group fitness class (x2) offer!
Four Seasons Window Tinting
Has your loved one been planning to get their car's windows tinted but does not seem to make any progress? Help them reach this goal by gifting a deal courtesy of Four Seasons Window Tinting. This deal will allow your gift recipient to have anti-smash-and-grab window tinting done for four side windows. This is beneficial for summer, as tinted windows limit harmful sunray exposure – so the car will remain cooler on those sunny days!
Address: 37 Van Riebeeck Road, Kuilsriver
Click here to purchase our car window tinting offer!
Iceberg Aircons & Compressors
An aircon regassing gifting idea is just too good to disregard; that is why we are ending off the list of Christmas gift ideas for him with this one! This time, this deal can be redeemed at Iceberg Aircons & Compressors. With a combined industry experience of more than 30 years, this team of professional technicals can find custom solutions to your aircon-related problems. So, help a lucky fellow keep their car fresh and ventilated!
Address: 11 Venture Park, Montague Gardens OR Unit 3, Kouga Street, Stikland, Bellville