Umhlanga is fast becoming a hot spot for locals and tourists alike, and you don't want to miss out on all this coastal town has to offer. From beautiful beaches to buzzing super malls, you won't find a moment when you are not thoroughly entertained. So let's take a look at 15 things to do in Umhlanga. Who knows, you might find your new favourite thing to do right here!
Planning a trip to Durban? Looking for things to do? Check out these pages below:
1. Take A Walk In The Umhlanga Lagoon Nature Reserve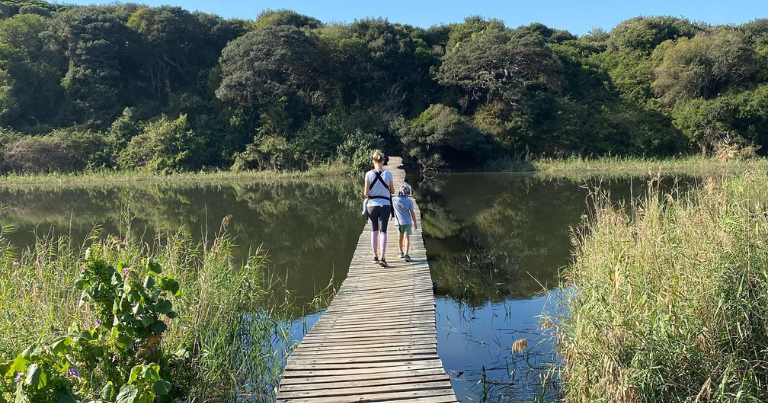 Are you a nature enthusiast and love the outdoors? Then the Umhlanga Nature Reserve is perfect for you. The 26-hectare patch of heaven is home to a variety of bird species and boasts various types of plants and trees to observe. Take a refreshing walk along the many trails found throughout this stunning feature of Umhlanga. When it comes to things to do in Umhlanga, this is quite a popular location and is a must for people wanting some fresh air. 
Operating Times: Monday – Sunday; 6am – 5pm
Cost: Free
Address: Hawaan, Blackburn, Umhlanga
2. Shop At The Umhlanga Farmer's Market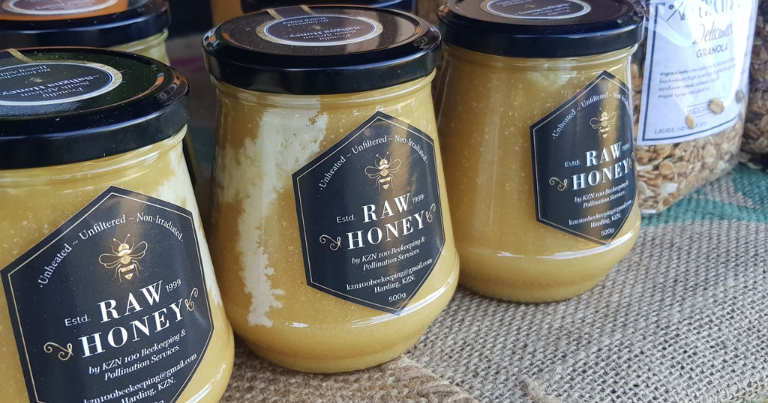 This one is for those who are addicted to those weekly and monthly Farmer's Markets. Yes, we are talking to you. The Umhlanga Farmers Market is a favourite amongst locals as the market hosts a variety of stalls selling fresh produce, intricate crafts and hearty home-cooked meals. While it's not hard to find things to do in Umhlanga, strolling through a lively market is not a bad way to spend a morning.
Operating Times: Wednesday; 8am – 12pm
Address: 206 Autumn Dr, Prestondale, Umhlanga
3. Spend The Day At Sibaya Casino & Entertainment Kingdom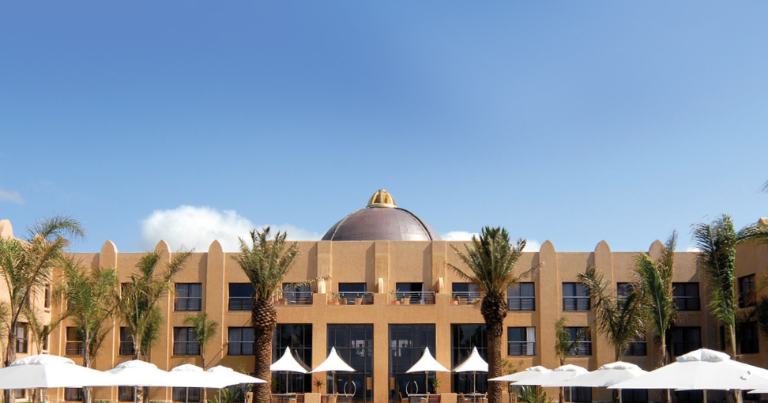 Does the sound of slot machines and cheering at poker tables get you excited? Then add Sibaya Casino & Entertainment Kingdom to your list of things to do in Umhlanga. This African-themed entertainment centre has a little something for the whole family. And the best part is that the whole family can enjoy! The adults enjoy the casino while the kids go crazy at the arcade. Once you have had your fun, end your evening with your choice of fine-dining restaurants located around the Sibaya Casino & Entertainment Kingdom. 
Operating Times: Always open
Address: 1 Sibaya Dr Umhlanga Rocks, Durban
ALSO READ: The 20 Best Restaurants in Umhlanga
4. Solve The Mystery At Mindgame Escape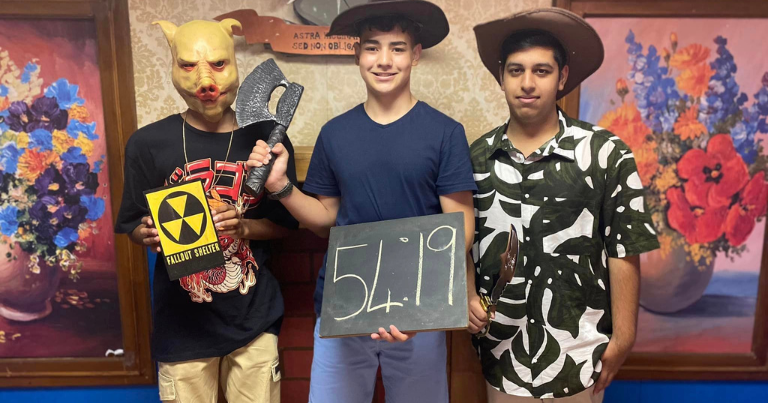 Take your love of mystery and detective shows to the next level with an exciting session at Mindgame Escape. Grab a group of your friends (the more, the merrier) and take part in this fun activity where you are put in a room, and the mission is to use the clues and puzzles to escape. It's a great way to exercise your brain and will give you and your friends a real sense of satisfaction as you beat the game. 
Operating Times: Monday; 9am – 8pm. Tuesday – Sunday; 9am – 9pm
Address: Unit 205 Granada Square, 16 Chartwell Dr, Umhlanga, Durban North
---
Also Read: Explore Johannesburg Zoo
---
5. Jump Around At Bounce Inc. (Cornubia)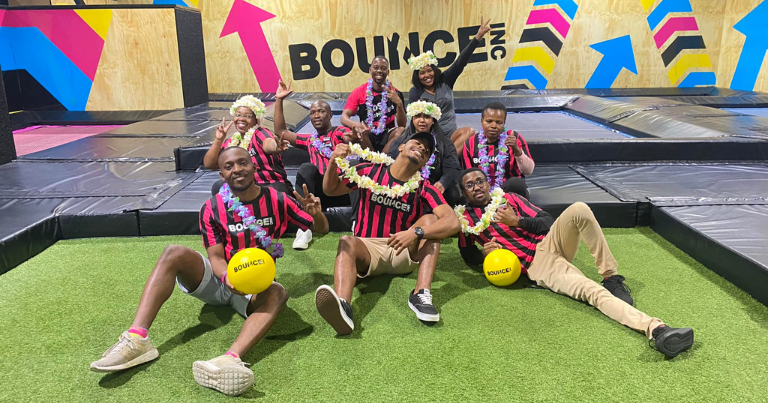 Get your blood pumping and your body moving with the next item on our list of things to do in Umhlanga. While you might think Bounce Inc would be a place great for kids, don't be deceived, as adults are also welcome to enjoy all the obstacles found throughout the premise. While you are there, flex your fitness level by taking on their X-Park adventure challenge, and don't forget to film it, as you will have a lifetime's worth of bragging rights to your name!
Operating Times: Monday – Friday; 12pm – 6pm. Saturday – Sunday; 9am – 6pm
Address: Corner of Flanders Drive and Tacoma Drive, Cornubia Dr, Umhlanga
6. Spend A Sunny Day At Umhlanga Beach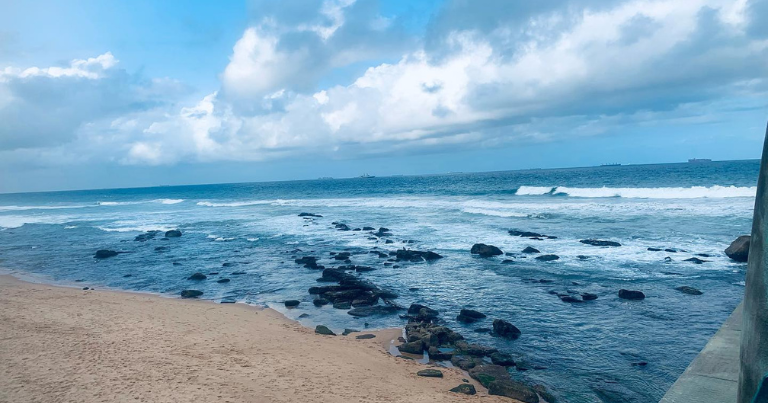 Soak your toes in the cool waters of the Indian Ocean when you visit Umhlanga Beach. This beach is one of the highlights of Umhlanga. It is a favourite amongst locals as it is always kept clean and is a safe location for everyone to enjoy. Durban is known for its sunny weather so take advantage of this with a day at the beach. 
Address: 10 McCausland Cres, Umhlanga
Check out our Umhlanga Deals:
7. Get Pampered At Delight Aesthetic Spa
While you are in KwaZulu Natal, take some time to relax and pamper yourself. Umhlanga has a number of spas and beauty salons that will leave you feeling relaxed and refreshed, including Delight Aesthetic Spa. This spa is known for offering full spa treatments, including massages and pedicures. So indulge in some self-care and book a session today!
Operating Times: Monday – Friday; 9am – 5pm, Saturday; 8am – 4pm, Sunday – Closed
Address: Suit FF01, 250 Umhlanga Rocks, La Lucia, The Square, Umhlanga
8. Swim With The Fishes With Umhlanga Scuba
Calling all our marine life enthusiasts! This item on our list of things to do in Umhlanga is here just for YOU! Explore the Umhlanga coastal waters with an experienced scuba team when you join Umhlanga Scuba. Enjoy a surface snorkelling and scuba diving experience and discover the wonders of the underwater world. This is a great activity for experienced and inexperienced divers as it's incredibly safe, and you are guided by a professional team throughout your session. 
Operating Times: Monday – Sunday; 9am – 6pm.
Address: 1 King Shaka Ave, Point, Durban
9. Enjoy Authentic Umhlanga Cuisine at El Patron
If high-energy activities don't tickle your fancy, why not enjoy a hearty bunny chow meal and delicious drinks? Then a serene evening at the El Patron restaurant will fit your downtime perfectly. With a generous serving of 2 bunny chows (lamb, chicken or vegetable), and the choice of any two cocktails on offer, your tastebuds are sure to have a field day. Be sure to visit El Patron, you won't regret it.
Opening Times: Monday; 10am – 10pm, Tuesday; 8am – 11pm, Wednesday; 4am – 11pm, Thursday – Friday, 8am – 11pm, Saturday; 8am – 2am, Sunday; 10am – 2am
Address: 250 Umhlanga Rocks Dr, La Lucia, Umhlanga
10. Shop At Gateway Theatre Of Shopping
We could not make a list of things to do in Umhlanga without mentioning Gateway Theatre of Shopping. This shopping centre is considered one of the top 100 malls in the world. It is a popular spot for its luxury shops, restaurants and entertainment. With over 300 stores, 70 restaurants and a variety of entertainment features, including an arcade and a bowling alley, you can spend a whole day here and not get bored.
Operating Times: Monday – Thursday; 9am – 7pm. Friday – Saturday; 9am – 9pm. Sunday; 9am – 6pm.
Address: 1 Palm Blvd, Umhlanga Ridge, Umhlanga
11. Charter A Boat With Umhlanga Ocean Charters
Ahoy matey! Why not jump onto a sea charter with Umhlanga Ocean Charters during your time along the beautiful coast? Let the sea wind blow through your luscious locks as you ride along the coastline, and depending on your choice of charter, expect to see a few whales or dolphins swimming along.
Operating Times: Monday – Sunday; 6am – 6pm
Address: Harbour, Durban (550 metres away from Umhlanga Main Beach)
12. Ride A Bike Along The Promenade
Imagine riding a bike along the Umhlanga promenade and stopping for some tasty ice cream? Has your interest peaked? This is a great way to get some fresh air and enjoy some exercise all at the same time. 
13. Go Bar Hopping In The Village 
Grab your friends and get ready for a night of bar hopping! If you enjoy having a couple of beers and sharing a delicious meal, join in this local activity! The village is known to be the home of a variety of bars and restaurants catering to every type of person. If you enjoy a lively bar with delicious food, Steak & Ale is your spot. On the other hand, if you like a more upscale bar, then 14 on Chartwell is the right place for you. And that is only the start. So while you are in Umhlanga, make sure to check out ALL that the village has to offer, and you may find your next favourite hangout spot. 
14. Watch A Performance At Izulu Theatre
Enjoy a night of award-winning theatre when you spend the evening at the Izulu Theatre. Located in Sibaya Casino and Entertainment Kingdom, the Izulu Theatre deserves a spot of its own on our list of things to do in Umhlanga. Watch exciting and expertly crafted shows, including comedy shows, dramatic reenactments and fun musicals. Take a peek at their show schedule and find the show that you want to see next!
Address: 1 Sibaya Dr, Umhlanga Rocks, Umhlanga, 4320
15. Capture life-long Memories with Blue White Events and Photography 
Few backdrops compliment your precious memories as well as Umhlanga. For our final activity to do on this lovely coastline is to have a professional photography session with Blue White Events and Photography. Whether its an intimate portrait with your significant other, or a family portrait, you'll receive images that will last a lifetime.
Cost: Check out our Blush White Events and Photography Deal 
Address: 28 Browns Drift road, Durban North