We know that the Cape weather can be unpredictable – one day, it's sunny skies, and two days later, it's raining cats and dogs. But the weather shouldn't stop you from exploring this magnificent city; that's why we've set up a catalogue of the best Cape Town indoor activities to partake in.
Planning a trip to Cape Town? Check out these pages below:
1. See what Iziko has to offer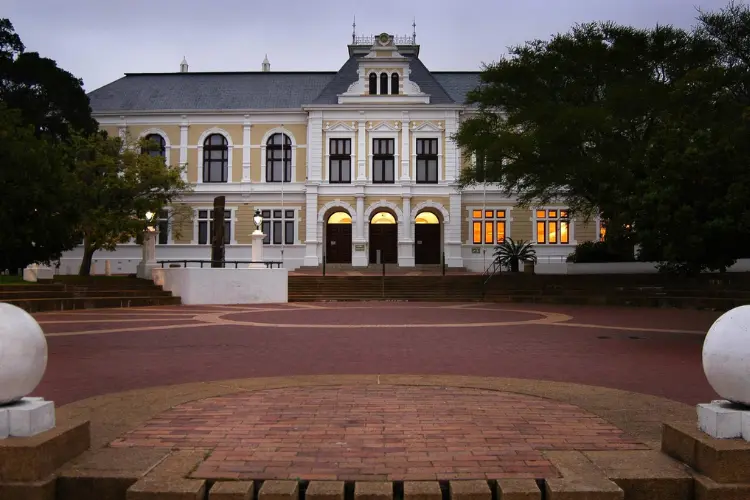 Photo courtesy of Iziko Museums of South Africa
And trust us – they have attractions across Cape Town that will ignite anyone and everyone's interest! The Iziko South African Museum was established in 1895 and has dramatically expanded its facilities. Roaming these corridors, you will find the breathtaking Planetarium and Digital Dome, different palaeontology exhibits, an arrangement of rocks and minerals, along with an old furniture collection (dating back to the 17th century, that is). And that is not even close to a quarter of the exhibits!
Other Iziko museums include:
The Bo-Kaap Museum
The Castle of Good Hope
The Slave Lodge
Address: 25 Queen Victoria Street, Gardens
2. Get to know V&A Waterfront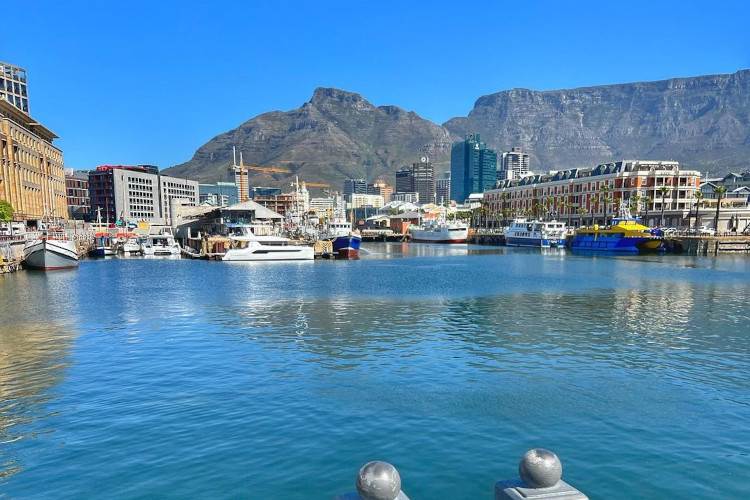 Photo courtesy of @cdarwin (Instagram)
Shopping is therapeutic, so just imagine what a positive effect V&A Waterfront will have on you. You have over 450 retail outlets to explore! That is probably why this establishment attracts over 24 million local and foreign visitors a year, therefore being dubbed one of our continent's most famous tourist destinations. V&A Waterfront is situated at SA's oldest working harbour, so you'll be nearing historical grounds when you take this excursion.
Our favourite attractions at the V&A Waterfront complex that can also be enjoyed indoors include:
Two Oceans Aquarium
Whisky tasting at Cape Grace Hotel's bar
Zeitz MOCAA
Cape Town Diamond Museum
Scratch Patch
Address: 19 Dock Road, De Waterkant
3. Watch a show at the Baxter Theatre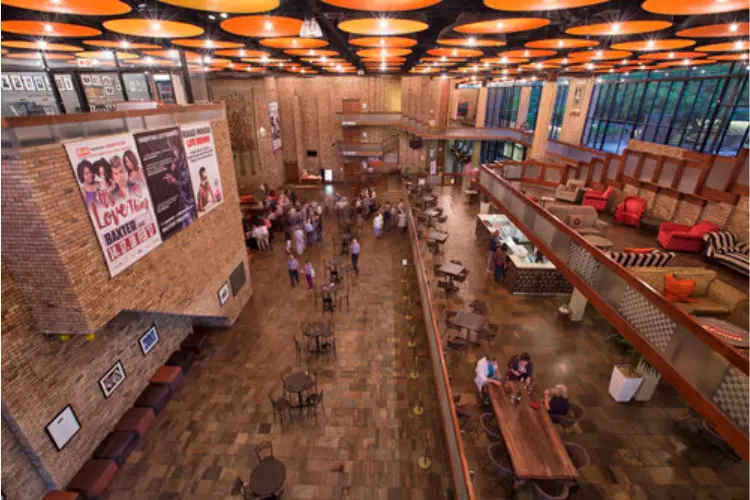 Photo courtesy of Baxter Theatre
Head to the Southern Suburbs and get your cultural fix at the iconic Baxter Theatre. This performing arts complex was built in 1976, being the pride and joy of the University of Cape Town's drama department to this day. The Baxter has since hosted an eccentric blend of theatre productions of world-class calibre. With the on-site restaurant and bar, all your food and drink needs will be satisfied, but you also have the option of visiting nearby coffee shops.
Other famous theatres include:
Artscape Theatre Centre
Theatre on the Bay
Barnyard Theatre Willowbridge
The Kalk Bay Theatre
Address: Main Road, Rondebosch
4. Learn about Devil's Peak Brewing Company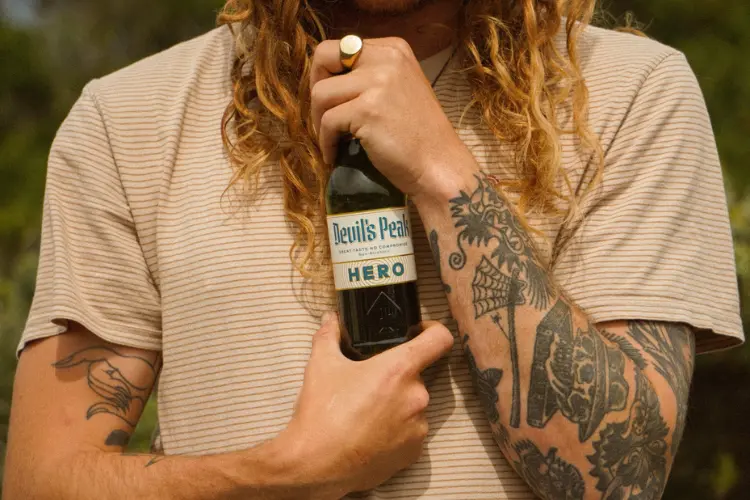 Photo courtesy of Devil's Peak Brewing Company
From non-alcoholic beer to the premium range, you can taste it all at Devil's Peak Brewery. Visit their taproom to have some of the finest beer in the city – and order a hearty meal while you're at it! With a naturally upbeat and hip atmosphere, you will get to see the brewing company's equipment on show, along with a peek into the whole process! So if you've always been interested in beer crafting, this one is for you.
Other breweries to visit include:
The Woodstock Brewery
Brewers Co-op
Beerhouse on Long
Address: 166 Gunners Cir, Goodwood
5. Get Creative at Clay Café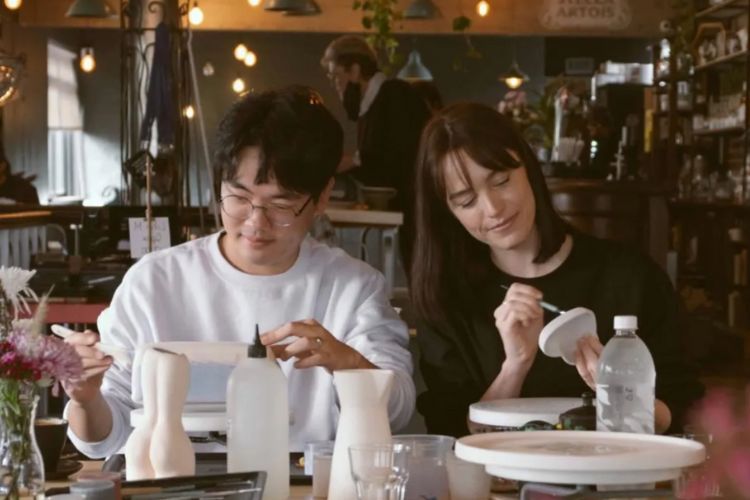 Photo courtesy of Cape Town Etc
Get your artistic juices flowing at Clay Café. With craft workshop spaces for pottery and hand painting, this is hands-down one of the more unique indoor activities you can get up to in Cape Town. You can design, create and paint different kinds of ceramics – all while digging into a hearty meal. Kids and adults alike can have one ball of a time at Clay Café! The little ones can explore the on-site playground, too.
Other arts and crafts activities include:
Create Hobby Studio
Montebello Design Centre
Bit by Bit Mosaic
Address: 4080 Main Road, Hout Bay
6. Spend the day at Lanzerac Spa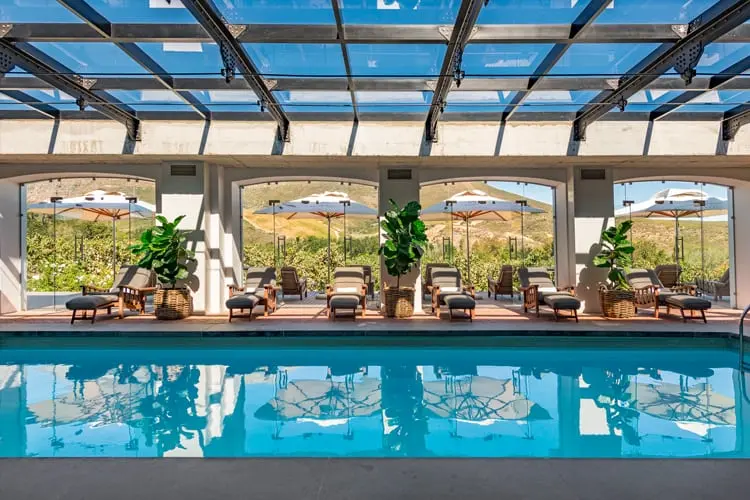 Photo courtesy of Inside Guide
From a mist room for hotter days to a sauna and steam room for colder days, the light and airy Lanzerac Spa provides anything you need. Lie back and relax while you take in unmatched views of the vineyards and Jonkershoek mountains – maybe while receiving a massage, or maybe while getting your grooming needs tended to.
Our favourite spas in Cape Town include:
Heavenly Spa by Westin
Cayenne Spa at Pepperclub Hotel
O on Kloof Spa
Address: 1 Lanzerac Road, Stellenbosch
7. Find out what's happening at the CTICC
For indoor activities in Cape Town, the Cape Town International Conference Centre (CTICC) is not to be missed. As the leading global convention centre in Africa, this is a venue for premier business tourism. For that reason, there is always an event to attend, whether it be an exhibition or indaba. One of the most-loved events hosted at the CTICC is the annual Cape Town International Jazz Festival.
Address: 1 Lower Long Street (CTICC 1) and Corner of Heerengracht & Rua Bartholomeu Dias, Foreshore (CTICC 2)
Get your hands on these amazing deals!
8. Taste a few wines at Constantia Glen
If you have a love for wine culture, a trip to the famous Constantia Glen is one of the best indoor activities to engage in in Cape Town. Book to taste some wine and buy a bottle when you order a delectable cheese and charcuterie platter in their glass-walled restaurant. Set atop a hill, you can take a loved one along for the expedition so that you don't have to experience fantastic views of the valley by yourself!
Other wine-tasting spots along the Constantia wine route include:
Beau Constantia
Eagle's Nest
Groot Constantia
Address: Constantia Main Road, Constantia
9. Shop at Bay Harbour Market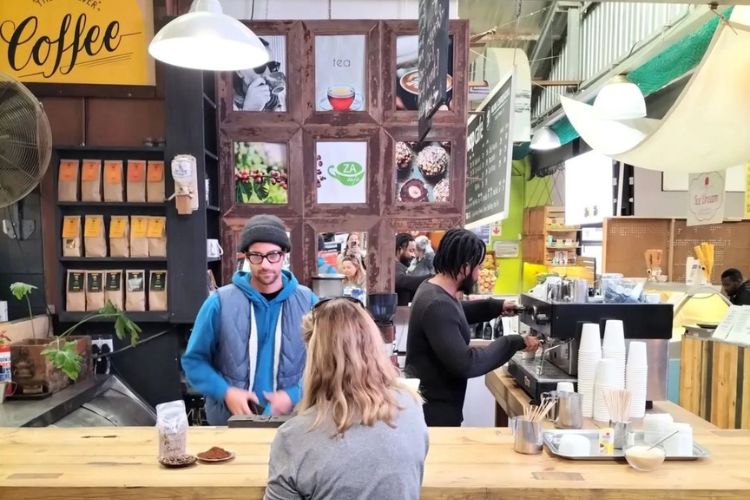 One of the best indoor activities you can experience in Cape Town is a visit to one of the popular markets in Cape Town, Bay Harbour Market. Once a fish factory, this homely market boasts more than 100 stalls selling locally-sourced jewellery, decor, and fashion pieces. The best part? Some days, you can browse these stalls while listening to live music! With its cosy fireplaces, Bay Harbour Market is especially popular in winter.
Other loved markets include:
The Bluebird Market
Oranjezicht City Farm Market
Earthfair Food Market
Address: 31 Harbour Road, Hout Bay
10. Pick up a book at Norval Foundation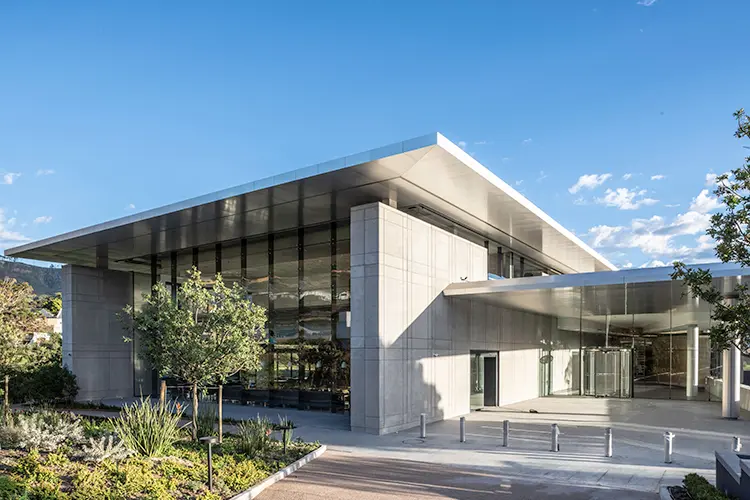 Photo courtesy of Inside Guide
If you are looking for one of the state-of-the-art indoor activities in Cape Town, this is it. With its sleek design, Norval Foundation is an art museum that houses several galleries, an amphitheatre, a sculpture garden, a restaurant and even a children's playground! But let's shed light on the research library – here, you can browse through a never-ending range of books and get comfortable while doing so.
Other favourite libraries include:
Kalk Bay Books
The Book Lounge
Central Library
Address: 4 Steenberg Road, Tokai
11. Do a Lindt Master Chocolatier course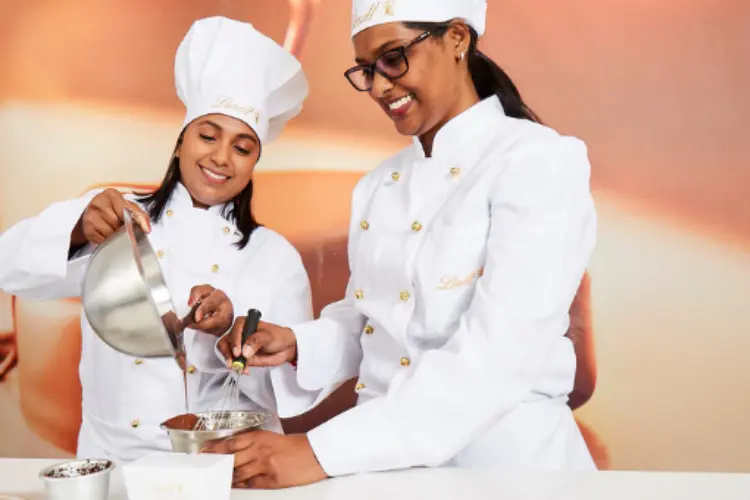 Tap into the secrets that lie behind the making of the world-renowned Lindt chocolate. With several Master Chocolatier courses offered, you can head to this studio and learn how to make the chocolate itself or how to incorporate it into desserts like truffles, cake and soufflé. It comes with the Master Chocolatier uniform and everything!
Other cooking classes include:
The Bo-Kaap Cooking Tour
Stir-Crazy Cooking
Food Jams
Address: Shop No 2, Silo 2, V&A Waterfront
12. Have a cup of tea at The Mount Nelson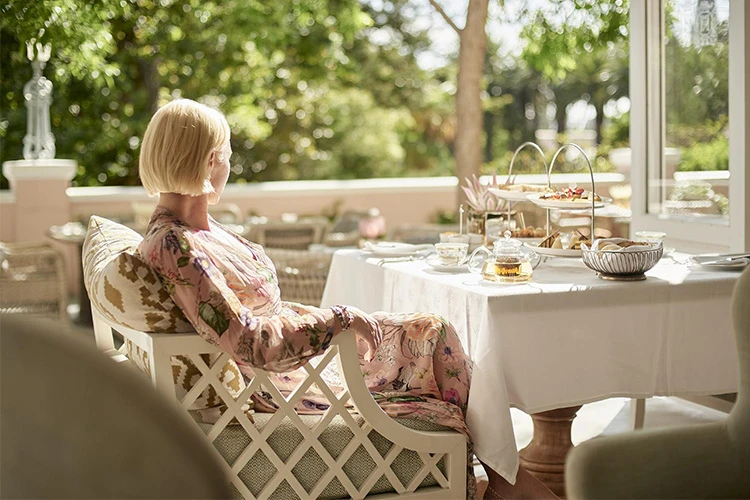 Photo courtesy of Mount Nelson
In the mood for more fancy indoor activities in Cape Town? Consider having a cup of fragrant tea at the 5-star Mount Nelson, along with sweet treats or savoury finger foods. This sounds therapeutic, doesn't it – but wait, it gets better. Further, your ears will be treated to soothing, live piano music.
Other favourite high tea spots include:
Cape Grace
The One & Only
Twelve Apostles Hotel & Spa
Address: 76 Orange Street, Gardens
13. Mold a scientist at Cape Town Science Centre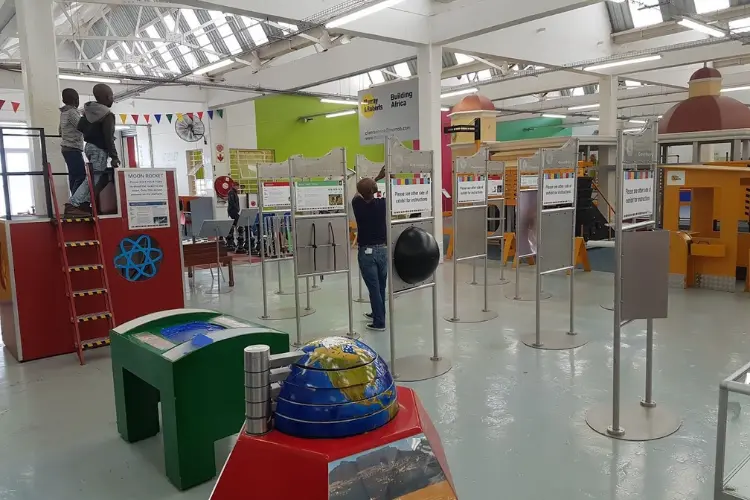 Photo courtesy of Wanderlog
Whether your child is a teenager or a bit younger, all can have fun at the Cape Town Science Centre! While the older ones would acquire knowledge from over 250 exhibits featuring puzzles, the younger ones will spend time having fun all around the centre! Here you will also find interactive displays along with a planetarium.
Other science museums and observatories include:
Telkom Exploratorium
South African Astronomical Observatory
Address: 370B Main Road, Observatory
14. Spark SANDF interest at the South African Naval Museum
Head to the South African Naval Museum located in the country's principal naval port. Established in 1966, you can honour the legacy of SA's navy troops while marvelling at a life-sized submarine control room, torpedoes, naval guns and more! What could be more patriotic than learning about heroic acts performed by South African citizens?
Other SANDF museums include:
Chavonnes Battery Museum
South African Airforce Museum
Castle Military Museum
Address: St George's Street, Simon's Town
15. Check the screenings at The Labia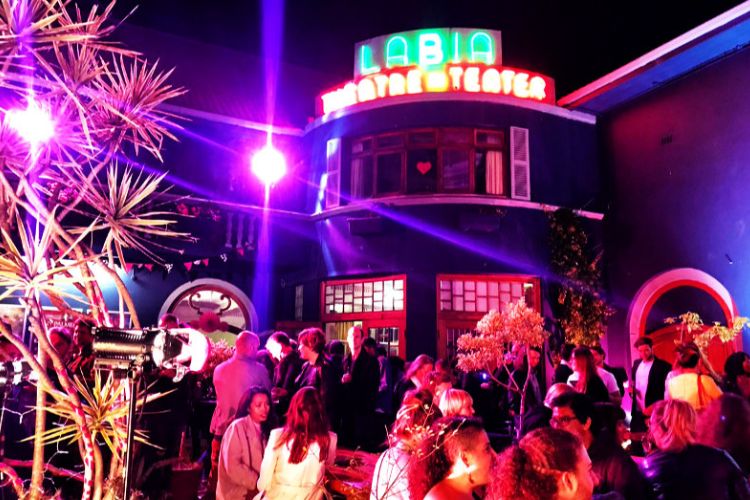 Photo courtesy of Weekend Special
As we reach the end of the indoor activities in Cape Town catalogue, we couldn't miss the opportunity to list the oldest existing art-repertoire cinema. That's right, we're talking about The Labia. Step inside and watch the best of the circuit, foreign, documentary, independent and classic films in one of the most special cinemas you'll come across. You can also stop at the on-site coffee shop!
Address: 68 Orange Street, Gardens
Related Posts: