Cupid has fired his bow and arrow right at you. Now you want to linger around the same person as often as possible. Lucky for you, there is a myriad of romantic things to do in the charming city of Cape Town. Have a look at what you have at your disposal…
Planning a trip to Cape Town? Check out these pages below:
1. Watch a movie at the cinema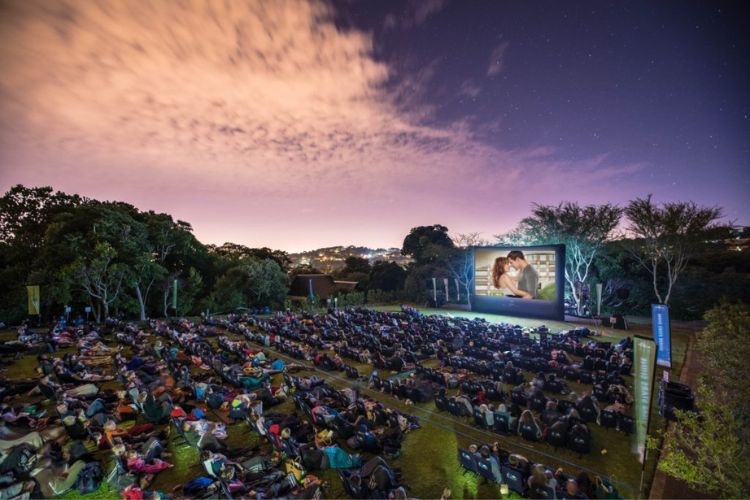 Photo courtesy of The Galileo Open Air Cinema
Show appreciation to your partner by treating them to a movie they've longed to watch! This would especially be romantic if experienced with The Galileo Open Air Cinema or the oldest independent theatre in SA, The Labia. For an experience that is 45 times larger than the average TV screen, you can head to the IMAX theatre.
The Galileo Open Air Cinema: Kirstenbosch Garden (weekdays), Century City & various Cape Winelands venues
The Labia: 68 Orange Street, Gardens
IMAX: Cape Gate Shopping Centre, Brackenfell & Blue Route Mall, Tokai
2. Skate at the roller rink
This is one of the more fun romantic things to do in Cape Town – have a few laughs at the roller rink! You can do this at the first roller-skating amusement park in the Mother City, Rollercade, or the funky AJ's Roller Rink. We even have a special offer for the latter!
Rollercade: Alfred Street, Waterfront
AJ's Roller Rink: Koeberg Sports Club Merchant Walk, Melkbos
3. Make time for a scenic drive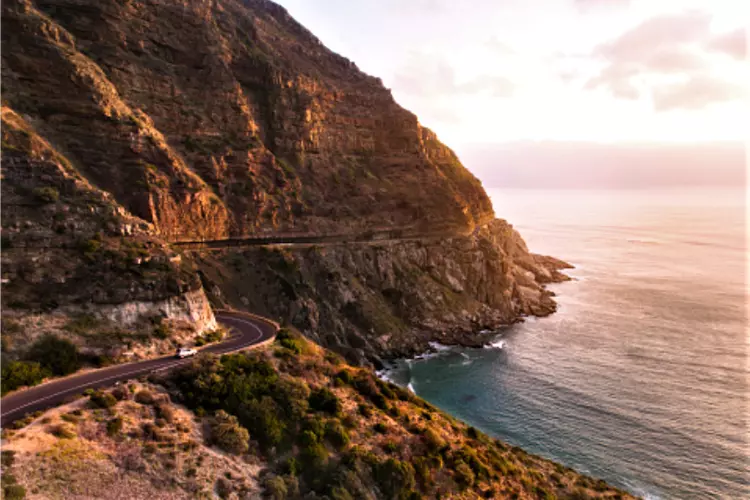 Photo courtesy of Secret Cape Town
Needless to say, Cape Town is a treat to the eye – this alone makes a drive in the city one of the romantic things to do! Put on a personalised playlist for that cherry on top! Hop in your car, pick up your significant other and drive to Signal Hill to get a panoramic view of the entire city or be chauffeured by Cape Corporate Tours in a classic car along the Chapman's Peak route and more.
Cape Corporate Tours: 69 Victoria Road, Camps Bay
4. Search for sea animals
If your partner is fond of animals, imagine how they would adore seeing these creatures during a date! You can take them to Bientang's Cave Restaurant & Wine Bar in Hermanus to see whales, Boulders Beach to meet African penguins, and V&A Waterfront to greet seals.
Bientang's Cave Restaurant & Wine Bar: Bientangs Cave, Below Marine Drive
Boulders Beach: Kleintuin Road, Simon's Town
V&A Waterfront: 19 Dock Road, De Waterkant (Fish Quay)
5. Take a chocolate-making class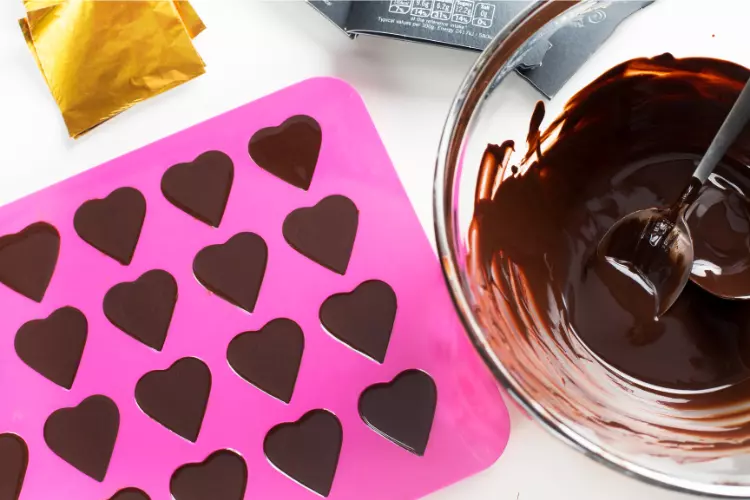 What could be better than creating sweet treats next to the sweetest person in the world? Do so with Artichoc Creative Cafe just outside Cape Town or Lindt at V&A Waterfront. Let's make things easier for you with this special deal with Artichoc.
Artichoc Creative Cafe: R310 Baden Powell Drive, Lynedoch
Lindt: Silo 2, Victoria & Alfred Waterfront
6. Look at the stars
The sight of stars always sets an amorous atmosphere. You can visit The Planetarium at Iziko South African Museum or the South African Astronomical Observatory to experience this. We bet your partner will end up looking at you starry-eyed!
Iziko South African museum: 25 Queen Victoria Street, Cape Town City Centre
South African Astronomical Observatory: Observatory Road, Observatory
7. Set forth on a sunset cruise

Another instant romantic scene is a calm sunset over clear water – and you can be caught in the middle alongside your loved one! So book a sunset yacht cruise with Mirage Catamaran or Classic Cape Charters today. We have a special price for an excursion onboard The Mirage – be sure to buy two vouchers.
Mirage Catamaran: V&A Waterfront (Pierhead – opposite the Clock Tower)
Classic Cape Charters: V&A Waterfront (5 Quay)
8. Have a fruit-picking day
Enter luscious green fields in the search for the juiciest fruit! If your better half loves strawberries, you can head to the glowing Polkadraai Strawberry Farm, or if they prefer citrus fruit, there's the picturesque Babylonstoren.
Polkadraai Strawberry Farm: Stellenbosch Arterial Road, Kuils River
Babylonstoren: Klapmuts – Simondium Road, Simondium
9. Learn a skill at an arts and crafts class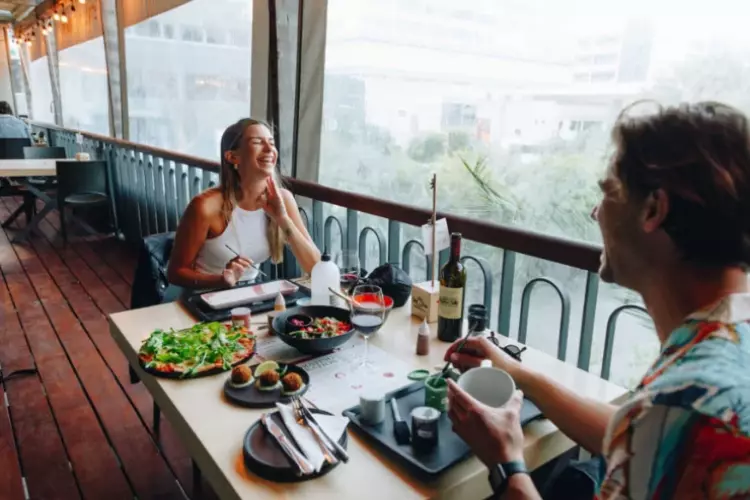 Photo courtesy of What's On In Cape Town
You and your significant can go into world the world knowing that you've learned a new artistic skill with ceramic painting at Clay Cafe or a mosaic class at Western Cape Mosaics. You'll have fun learning, too!
Clay Cafe: 199 Bree Street, Gardens & 4080 Main Road, Hout Bay
Western Cape Mosaics: Various venues
10. Stroll on the beach
Fresh sea air would be refreshing for you and your loved one. Show them love by tending to this small need and take a long, slow walk on the beach. According to The Ultimate 50 Best Things To Do In Cape Town, these are the Mother City's most famous beaches:
Camps Bay Beach
Muizenberg Beach
Clifton Beaches
11. Bond over sundowners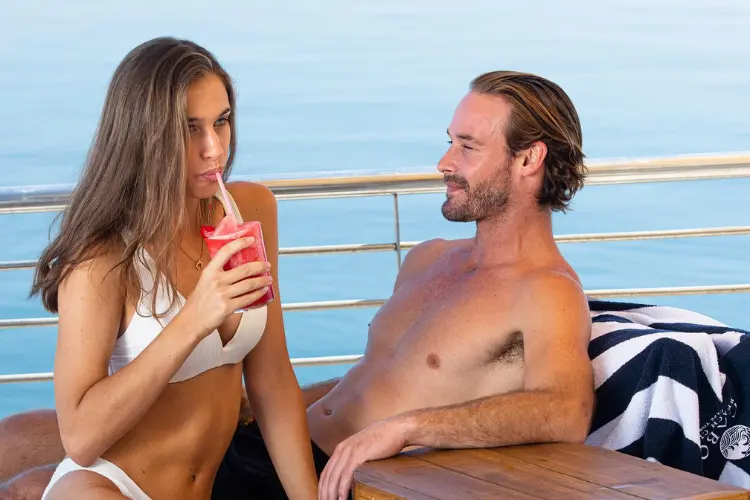 Photo courtesy of Cabo Beach Club
Sundowners are great but enjoying them complemented by a fantastic sea view is the best! So why not let your better half in on this experience at Grand Cafe & Beach, Bobo's or Cabo Beach Club?
Grand Cafe & Beach: Granger Bay 1 Haul Road, Granger Bay Boulevard
Bobo's: 1 Two Oceans Beach, Beach Road, Mouille Point
Cabo Beach Club: 12 S Arm Road, Victoria & Alfred Waterfront
12. A picnic with the basket waiting
That's right…you can have a picnic at some of the most breathtaking spots in Cape Town without having to pack your own basket. Some venues offering this option are Cape Point Vineyards, Little Stream and The Cellars-Hohenort. Just remember that booking is essential!
Cape Point Vineyards: Silvermine Road, Noordhoek
Little Stream: Klein Constantia Road, Constantia
The Cellars-Hohenort: 93 Brommersvlei Road, Constantia Heights
13. Taste some wine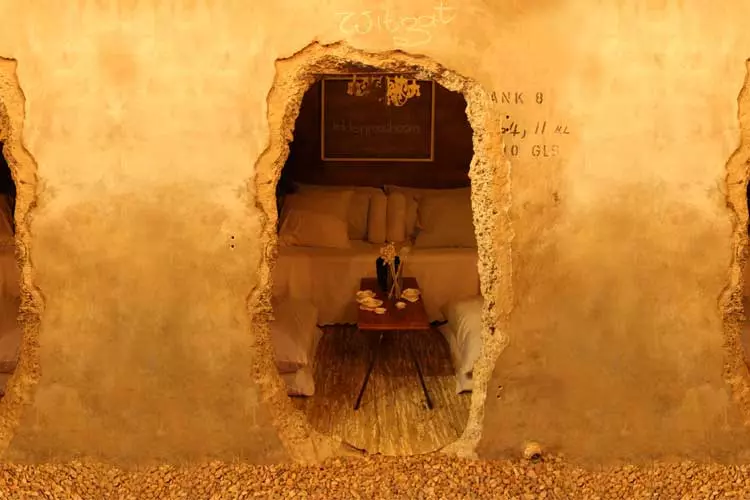 Photo courtesy of Inside Guide
If your significant other appreciates a good glass of vino, why not take them to taste more than just one? One of our favourite spots must be Klein Roosboom, which offers a cave wine-tasting experience! Famous wine farms along the Durbanville Wine Route include Groot Phesantekraal, D'Aria and Signal Gun Wines.
Klein Roosboom Boutique Winery: Tygerberg Valley Road
Groot Phesantekraal: Klipheuwel Road
D'Aria Winery: Tygerberg Valley Road
Signal Gun Wines: Hooggelegen Road
14. Go ice skating
Take your loved one for an ice skating session at Grandwest – someone has to help you up when you fall! Feel free to explore the rest of the centre if you're not ready for the date to end just yet.
Grandwest Casino & Entertainment World: 1 Jakes Gerwel Drive, Acacia Park
15. Explore the city's landmarks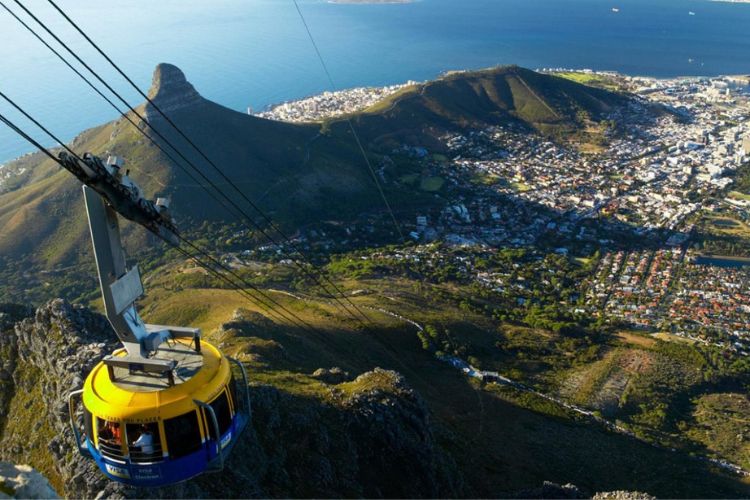 Take a day to get up close and personal with one of Cape Town's many landmarks. As listed under The Ultimate 50 Best Things To Do In Cape Town, a cable car ride up Table Mountain is definitely a first to do! You can also head to Robben Island, Cape of Good Hope and Cape Town City Centre.
16. Fly in a hot air balloon
You've seen this as one of the most romantic things to do in the movies, now you can do it in Cape Town! Book a hot air balloon flight for you and your significant other with Ballooning Cape Town or SA Encounter. Maybe use this as an opportunity to pop an important question…
Ballooning Cape Town: Klein Joostenberg, Kraaifontein
SA Encounter: Cape Town Central
17. Take up watersports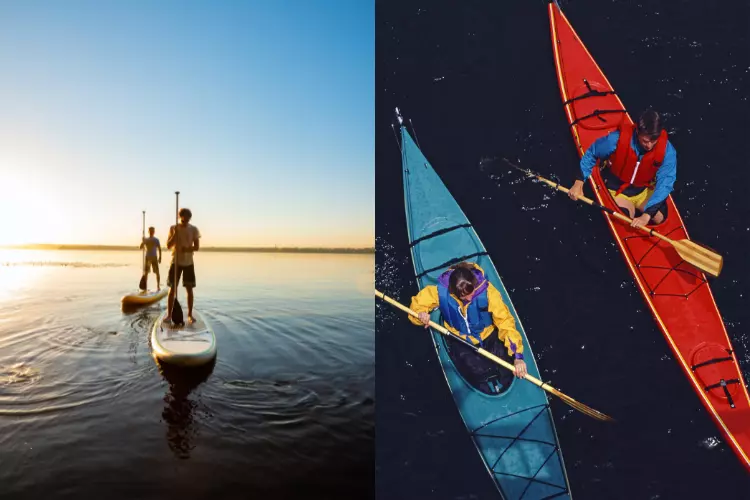 Organise an activity on the water with your partner if they love an adrenaline rush! The best part? You have many activities to choose from – from kayaking with Circe Launches to stand-up paddle boarding with Cape Town Surf School.
Circe Launches: Hout Bay, Harbor Hout Bay
Cape Town Surf School: Small Bay, Bloubergstrand
18. Hop on a helicopter
A spectacular view of the Mother City from a bird's eye view? Now, this is something your partner would adore! Plan this experience with Cape Town Helicopters or Waterfront Helicopter Tours. We also have a deal with NAC Helicopters for 1, but you can buy two vouchers.
Cape Town Helicopters: East Pier Road, Victoria & Alfred Waterfront
Waterfront Helicopter Tours: Quay 5, Dock Road, Victoria & Alfred Waterfront
NAC Helicopters: East Pier Road, V&A Waterfront
19. Ride along the beach on horseback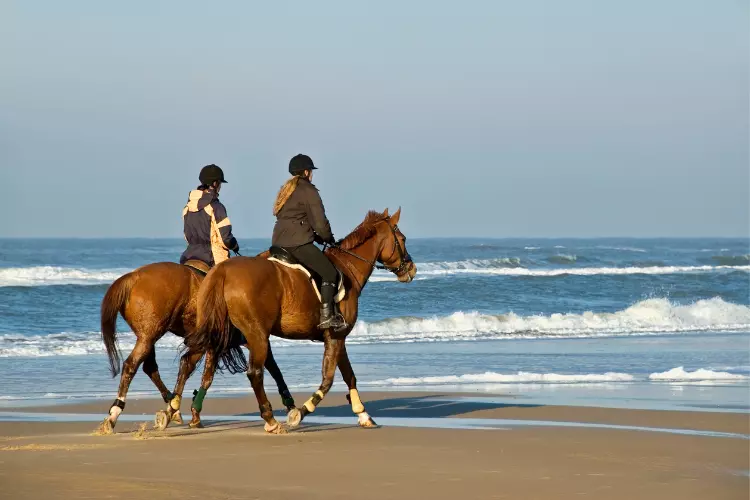 There's one more way you can take in the beauty of the beach – while riding a horse! Make this happen with Sleepy Hollow Horse Riding at Noordhoek Beach and create an out-of-this-world memory with your better half!
Sleepy Hollow Horse Riding: Sleepy Hollow Lane, Chapman's Peak
20. A field of roses for picking
Last but not least, on our list of romantic things to do in Cape Town is rose-picking at Chart Farm. Give a reason why you love your significant other with each rose you pick.
Chart Farm: Klaasens Road, Wynberg
Related Posts: