Gansbaai is an adventurous town in the Western Cape Province of South Africa. It is known for its intense fishing and hunting industries and its proximity to the shark-filled waters off the coast. But Gansbaai is more than just a place to go shark cage diving! There are various things to do in Gansbaai that will show you the best this town has to offer. For instance, choose from visiting African penguins at the sanctuary or taking a whale-watching tour. No matter your interests, you're sure to find something fun to do in Gansbaai!
Planning to visit Gansbaai? Check out the pages below:
Top 10 Things to Do in Gansbaai
1. Visit the African Penguin and Seabird Sanctuary
The African Penguin and Seabird Sanctuary is home to over 250 penguins and a variety of other seabirds. The sanctuary provides a safe haven for these animals to breed and raise their young without the threat of predators or human interference. Visitors to the location can learn about the penguins and seabirds and participate in penguin feedings and walks.
Opening times: The Sanctuary is open daily and on public holidays from 09h00 to 16h00.
Cost: Free, but donations are welcome.
Address: Kleinbaai, Gansbaai
2. Explore with Ivanhoe Sea Safari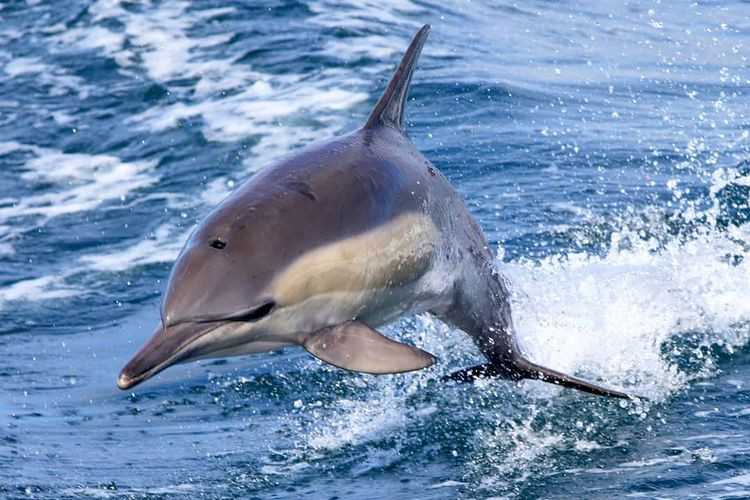 Number 2 on our list of things to do in Gansbaai offers guests the opportunity to catch unforgettable sights of whales from aboard their glass-bottomed boat. Join them and experience something exceptional. Their expert guides will take you out into the open ocean, where you'll have a front-row seat to the incredible sight of these gentle giants of the sea.
Opening times: Trip times are 07h30, 10h00 and 15h30.
Cost: For adults, it's R800; for students/seniors, R720; for children under 12 years, R400 and for children under 5, no charge. Foreigners – adults pay R1450, students/seniors pay R1300, children under 12 pay R725 and children under 5 get free access.
Address: 3 Have Weg, Gansbaai
---
Also Read: The 20 Best Spas in Johannesburg
---
3. Visit Sharklady Adventures
Sharklady Adventures offers boat trips around Dyer Island, where you can see seals, penguins, dolphins, sharks, and even whales (in season). Their knowledgeable guides will teach you about the animals you see during your trip. You might even be lucky enough to see rare animals like orcas or leatherback turtles! They also offer scuba diving trips for those who want to explore the underwater world surrounding the island.
Opening times: Trip times are 08h30, 11h00 and 13h30.
Cost: R2200 per person (free cancellation up to 24 hours before the trip date)
Address: 14 Geelbek Street, Van Dyks Bay, Gansbaai
4. Go Whale Watching with Dyer Island Cruises
Whale watching is one of the most popular things to do in Gansbaai, and for good reason – it's incredible! Dyer Island Cruises offers whale-watching trips from June to November each year. During these months, southern right whales come to calve in Walker Bay, and visitors have a magnificent chance of seeing these gentle giants up close.
Opening times: 24 hours
Cost: SA adults pay R950, and kids under 12 pay R300. International adults pay R1450, and children under 12 pay R1040.
Address: Van Dyks Bay, Gansbaai
5. Visit Kleinbaai Harbour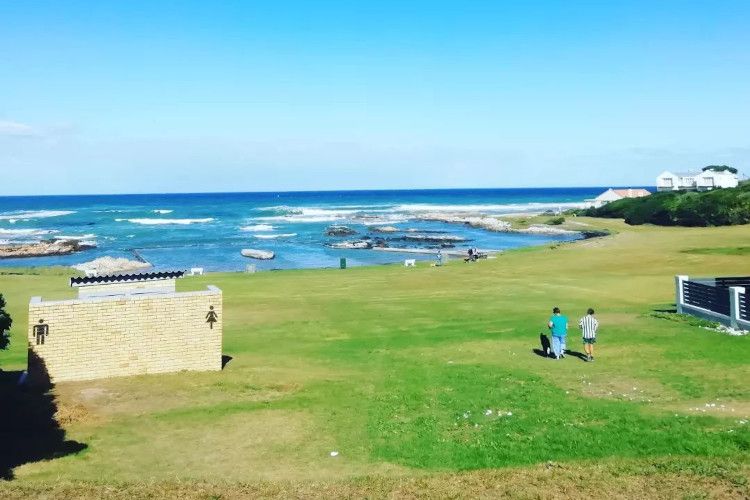 Kleinbaai Harbour is a working harbour where you can watch boats coming and going while enjoying delicious seafood at one of the many waterfront restaurants. The venue is also a hotspot for whale watching as humpback whales pass by here on their migration between Antarctica and Mozambique. You might even be lucky to spot other wildlife such as seals, penguins, otters, dolphins, mongooses, eagles, ostriches, and flamingos!
Opening times: 24 hours
Cost: Free unless you eat at one of the restaurants.
Address: Van Dyks Bay, Gansbaai
---
Also Read: The 15 best Recruitment Agencies in Johannesburg
---
6. Go Shark Cage Diving with Great White Shark Tours
One of the most popular things to do in Gansbaai is to go shark cage diving with Great White Shark Tours. They offer two types of cage diving experiences: one with a great white shark and one with a tiger shark. Both of these thrilling adventures give you an up-close look at these fantastic creatures.
Opening times: Trips start between 06h00 and 12h00.
Cost: R1800 per person (return price for transport from Cape Town is R650 per person)
Address: 8 Swart Street, Kleinbaai, Gansbaai
If you're looking to score a deal on shark cage diving, check out White Shark Divers!
7. Explore Klipgat Caves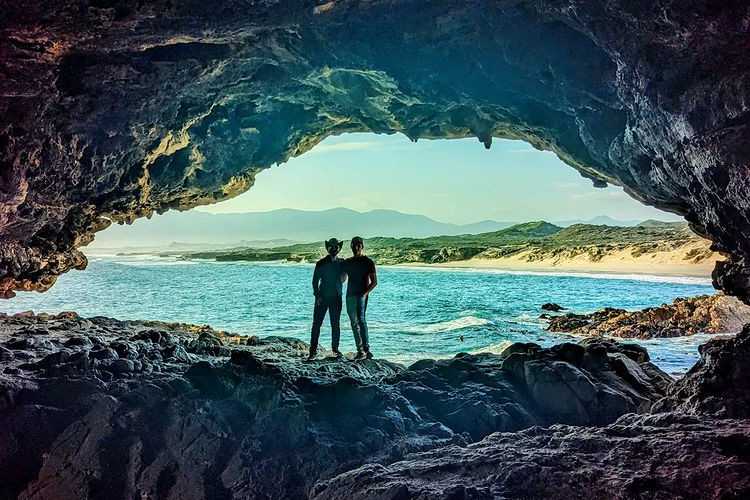 These caves are located in the De Hoop Nature Reserve and are about 160 million years old. They were once home to ancient humans and now remind us of our origins. Take a guided tour of the caves and learn about their fascinating history. The caves were used by the San people as shelters. See the rock art that has been preserved there.
Opening times: Daily from 07h30 to 16h00
Cost: Tour prices vary between the different tour operators.
Address: Enter via De Kelders gate at Walker Bay Nature Reserve.
8. Visit Lomond Wine Estate
The Lomond Wine Estate is located in Hermanus, about 30 minutes from Gansbaai. The estate offers beautiful views of Walker Bay, and delicious wines made from grapes grown on the property. Visitors can take tours of the vineyards and participate in wine tastings. There are also several restaurants on the estate, where you can enjoy lunch or dinner with a view.
Opening times: Daily from 10h00 to 16h00 (Closed on 25 December and 1 January)
Cost: Wine tasting – R90, Cured Meat & Premium Red wine pairing – R120, Chocolate & Estate wine pairing – R140, Lomond Trout & wine pairing – R150
Address: Avoca Road, Gansbaai
9. Take a Walk from Walker Bay Nature Reserve Office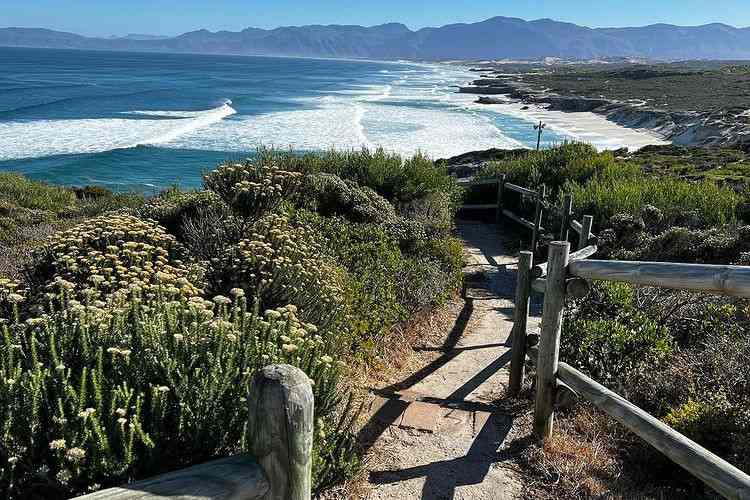 This nature reserve is home to beautiful beaches, lush vegetation, and diverse wildlife. Take a leisurely stroll along the boardwalk or hike through one of the many trails crisscrossing the reserve. You're sure to spot some interesting birds or other animals along the way!
Opening times: Daily from 07h30 to 16h00
Cost: Adults pay R60, and children pay R40.
Address: 16 17th Avenue, Hermanus
ALSO READ | The 20 best things to do in Hermanus
10. Meet Fish Lady
And last but not least, no visit to Gansbaai would be complete without picking up some fresh seafood from Fish Lady at Kleinbaai Harbour. Fish Lady sells fresh fish, crayfish, and mussels caught that day!
Opening times: Fish Lady is open Monday to Friday from 10h30 to 19h30 and Saturday from 10h30 to 16h00.
Menu: Fish Lady Menu
Address: 36 Main Road, Gansbaai
If looking for accommodation in Gansbaai, try out Sea Star Lodge or Sea Star Cliff.
Make sure to also check out The Ultimate 50 Best Things To Do in Cape Town.
Gansbaai may be small, but it packs a punch regarding things to do! From wine tastings and whale watching to shark cage diving and exploring caves, there's something for everyone in this little town. So what are you waiting for? Pack your bags and head to Gansbaai for an adventure you'll never forget!
Picture: Angelique Neethling / Unsplash
Also check out: