If you're searching for an adventure-packed destination, look at Coffee Bay in the Eastern Cape.
This charming coastal town is renowned for its incredible hiking locations and is hidden along the picturesque Wild Coast.
Coffee Bay has countless exciting things, making it a must-visit for nature enthusiasts and thrill-seekers alike. Whether you're eager to explore breathtaking trails, relax on pristine beaches, or immerse yourself in Xhosa culture, Coffee Bay offers many activities that promise an unforgettable experience.
Also read:
1. Hluleka Nature Reserve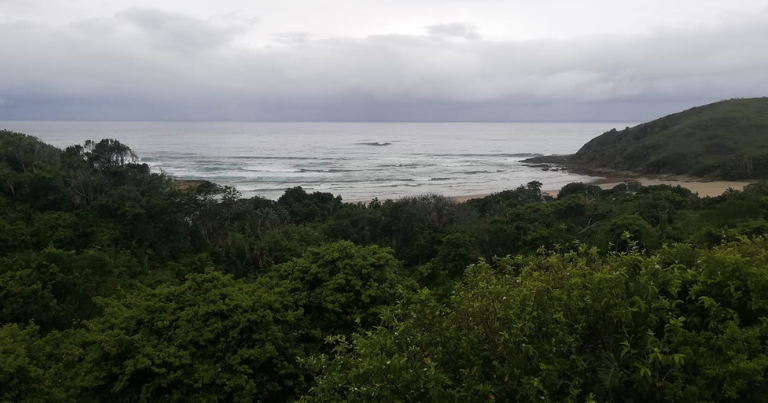 Nestled 23 kilometres north of Coffee Bay, Hluleka Nature Reserve remains a hidden gem along the Wild Coast.
This tranquil sanctuary unveils a myriad of ecosystems, including spectacular shorelines, sun-kissed sands, serene lagoons, and thriving forests adorned with quinine, coral, stink ebony, and Natal fig trees.
The reserve spans 772 hectares and encompasses a pristine coastline and the enchanting Congwane Mtombo and Ndabeni Hluleka Forest Reserves. These forests shape the Wild Coast's picturesque landscape, offering a haven for nature enthusiasts.
Diverse ecosystems host many wildlife, including bushbuck, eland, impala, and blue duiker. Strolling along the coastline, discovering secluded beaches, wandering through lush forests, and spotting this rich wildlife make Hluleka a nature lover's paradise.
Whether seeking relaxation or adventure, the reserve's enchanting forests, hilltops with dolphin and whale sightings, captivating lagoons, and unique rocky along the pristine beaches provide a sanctuary from the hustle and bustle of life.
Opening hours: Monday – Sunday, 6:00 am – 10:00 pm
Address: Port St Johns, Wild Coast, Eastern Cape
Contact: 043 492 0881
2. Jah Drum and Coffee Shack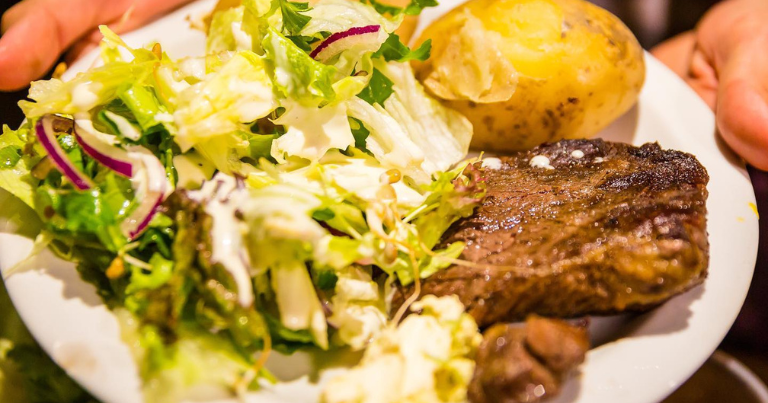 Discover the rhythm at Jah Drums in Coffee Bay, a drum factory where you craft your beats and master the art of drumming.
Need to get into DIY? Then snag expertly crafted drums and start playing. Take advantage of the curio store with exciting t-shirts and groovy South African attire. And when hunger strikes, Jah Drum's café beckons with a dynamic, ever-changing menu.
Dive into delicious dishes like flavourful curries, tasty chicken on the braai, fresh potato salad, pasta delights, and freshly baked breads. Satisfy your senses at Jah Drum and Coffee Shack, where creativity, culture, and culinary delights collide perfectly.
Opening hours: Monday – Sunday, 8:00 am – 8:30 pm
Address: Coffee Bay
Contact: 076 093 8448
3. Mapuzi Cliffs And Caves
Embark on the thrilling Mapuzi Caves hike, a 2-hour adventure along rugged cliffs leading to mesmerising caves.
Brave souls can dive into the ocean from cliffs as high as 14 metres. The shelters offer a natural jacuzzi, where you can relax amidst ancient rocks while your guide shares tales of the area's history. Take in breathtaking sea views and the wild coastline.
The Mapuzi Caves hikes and shorter walks with transport are all available at staff request.
For avid explorers seeking adrenaline rushes, this day trip is a must. Travel goat paths along the Mapuzi cliff edge, explore caverns, discover hidden trails and secret pools, and experience mind-blowing cliff jumps.
Afterwards, savour lunch under the trees, leap into the Mapuzi River and return to Coffee Shack, adrenaline pumping and memories made.
Opening hours: Monday – Sunday, 10:30 am – 3:00 pm
Address: Mapuzi Cliffs and Caves, Eastern Cape
Contact: info@ectour.co.za
4. Xhosa Village Tour (1 hour 52 drive from Coffee Bay) 
Experience the rich tapestry of the Xhosa village through an immersive village tour.
Meet the sangoma, share laughs with jovial elders at the shebeen, and maybe even participate in a lively village celebration. Discover the essence of a genuine community, a treasure often lost in modern society.
Take the chance to savour Xhosa beers and learn to balance water pots on your head, gather firewood, and prepare a delicious traditional meal. Engage in daily activities like mud brick making or tending to the maize fields.
For a deeper dive into Xhosa traditions, visit Meldinga, a seasoned herbalist, to explore the healing properties of local flora. Wander through an ancient forest, the source of his remedies. After dinner, join Lwando for drumming sessions by the fire, either on the beach or in the forest.
Opening hours: Experiences booked by appointment
Address: Bulungula / Nqileni Village, Elliotdale District
Contact: 083 305 1206
5. Wild Coast Horse Riding Adventures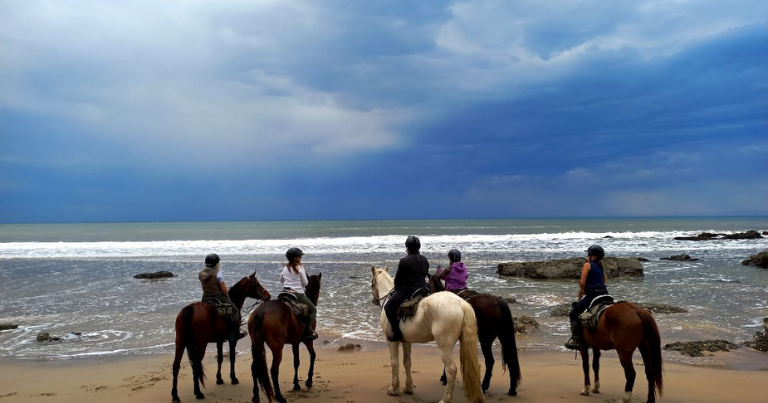 Saddle up on a thrilling horse-riding adventure along the Wild Coast's stunning beaches in Kei Mouth, a 4 hour drive from Coffee Bay.
Cross the Great Kei River on a pontoon to reach quaint tribal villages. Stroll along rolling hills and find cosy hotels nestled along the coast, offering perfect rests for riders.
Experience the vibrant heart of Transkei with its colourful rondavels and tight-knit communities. The horses ensure an exhilarating ride, especially for skilled riders.
This journey isn't just a beach ride—it's a true cliff-top, gorge-crossing escapade. Gallop along the beach, relishing the pristine natural setting and breathtaking views. The hospitable Xhosa locals add warmth as you venture through forgotten villages.
Countless bays, hillsides, river crossings, and lagoons promise adventure-packed days. Discover the unparalleled beauty of South Africa's Wild Coast.
Opening hours: Monday – Saturday, 8:00 am – 12:00 pm and 2:00 pm – 5:00 pm; Sunday, 8:00 am 12:00 pm
Address: Kei Mouth, Eastern Cape
Contact: 082 567 0972
6. Zac's Seafood Kitchen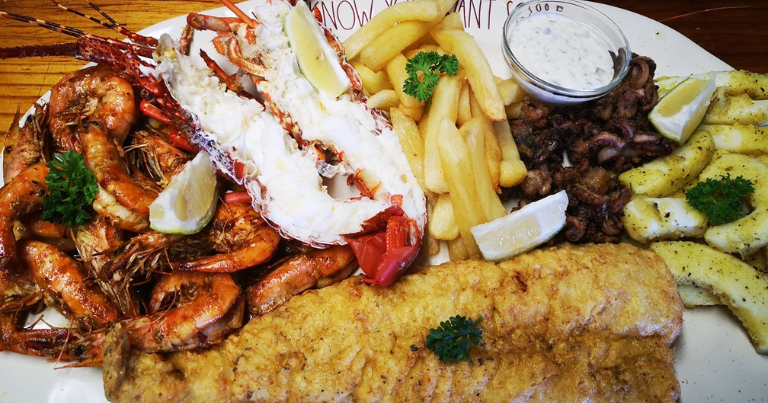 Zac's Seafood Kitchen is a seafood palace to be visited.
The fresh seafood and catch of the day are exceptional, and the rest of the menu is equally delicious.
Dining outdoors in the chilled, sheltered atmosphere offers an incredible oneness with the ocean and your meal. Zac's burger is a popular favourite among patrons,
The seafood platter with Crayfish is also a great choice, particularly after a long walk or hike on an empty stomach.
Opening hours: Monday, 12:00 am – 2:30 pm and 5:00 pm – 7:30 pm; Tuesday – Sunday, 12:00 am – 2:30 pm and 5:00 pm – 7:30 pm
Address: 1 Main Beach Road, Coffee Bay
Contact: 063 326 2225
7. Visit Coffee Bay Beach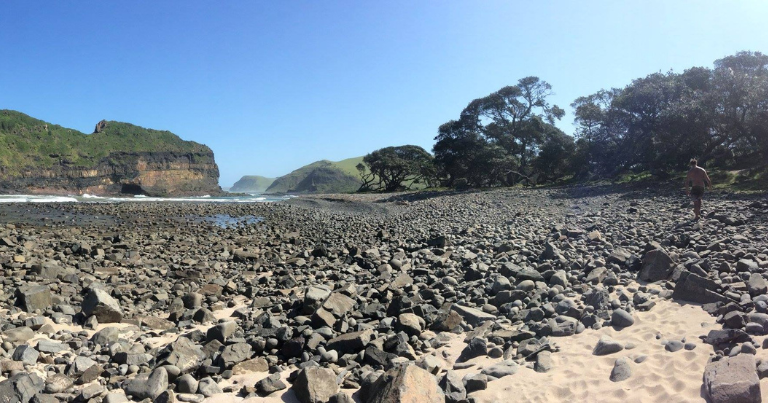 At Coffee Bay Beach, it's all about surfing, fun, and relaxation.
On the beach, surf and play beach volleyball and soccer matches while basking in the warmth of the Coffee Bay coast.
If the beach is mellow or you're up for a relaxing unwinding day, enjoy and savour lunch and a good book in one of the nearby restaurants.
Opening hours: Monday – Sunday, All hours
Address: Located on the beach at the Bomvu River mouth on the  Wild Coast
8. Surf's up milkshake and burger bar
Surf's Up Milkshake and Burger Bar is a highly regarded establishment known for its mouthwatering burgers and delightful milkshakes.
The exceptional service makes it a recommended dining option for those seeking a delicious meal. Suppose you're looking for delectable burgers and creamy milkshakes; this burger bar prepares among the best along the Wild Coast.
Additionally, the restaurant offers a picturesque view of Coffee Bay, notwithstanding a somewhat rugged exterior. Patrons are encouraged to refrain from being dissuaded by initial appearances and to step inside for a satisfying culinary experience. Surf's Up undoubtedly excels in delivering both flavour and ambience.
Opening hours: Monday and Thursday, 11:00 am – 4:00 pm; Tuesday – Wednesday and Friday, 11:00 am – 3:00 pm; Saturday – Sunday, Closed
Address: Plot 34, Coffee Bay
Contact: 071 318 6059
9. Nelson Mandela Museum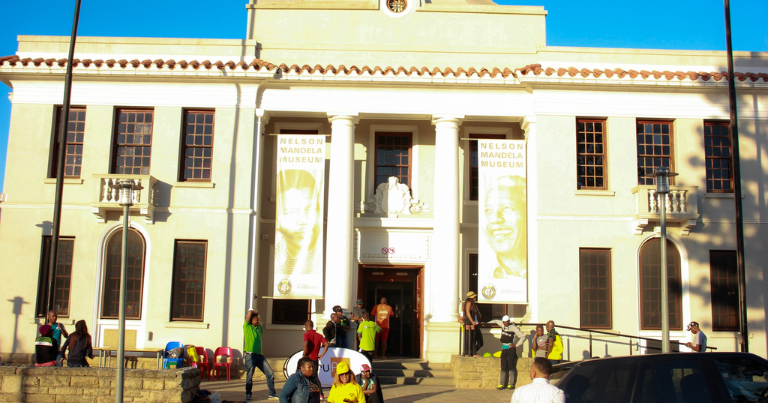 The Nelson Mandela Museum has a profound place in history. Located in Umtata, a 2-hour drive from Coffee Bay, the iconic museum beckons.
Here, the legacy of Madiba unfolds before visitors. Nelson Mandela, the embodiment of courage, once remarked, "Courage is triumph over fear." His tireless dedication to a better South Africa and the world resonates with locals and tourists.
Remarkably, he envisioned this museum not as a shrine to himself but as a source of hope and progress for the local community. Come, explore, and be inspired by a life etched in historical archives.
Opening hours: Monday – Friday, 9:00 am – 4:00 pm; Saturday, 9:00 am – 1:00 pm; Sunday, Closed
Address: Corner Nelson Mandela Drive & Owen Street, Bhunga Building, Mthatha
Contact: 047 501 9500
10. Yellowwood Forest Tea Garden and Pizzeria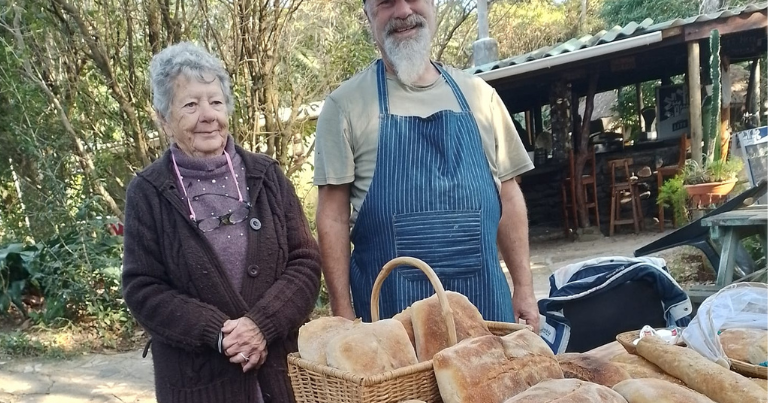 Life moves slowly in the calm Morgan Bay village on the Wild Coast. Located 4 hours away from Coffee Bay, this coastal village greets you warmly.
Amid this paradise, discover Yellowwood Forest Tea Garden and Pizzeria within the forest's embrace.
Families gather here, relishing forest beauty. Sit indoors or under the inviting Bedouin tent. Or find privacy by the stream in the thatched lapa.
Kids enjoy themselves in a play area while adults sip cold beers or hot beverages. Taste local Xhosa dishes like umngqusho and umfino while savouring craft beers or umqombothi.
The menu brims with sweet treats, seafood, soups, burgers, and milkshakes. But the star is the wood-fired pizza. Vegetarian and low-carb options are also available. Try the Hornbill Hoot or the Nirvana for a flavour explosion.
Opening hours: Monday – Sunday, 6:00 am – 10:00 pm
Address: Morgans Bay
Contact: 043 841 1598
Also read: