The Eastern Cape is a province steeped in history and is the birthplace of iconic South African leaders such as Thabo Mbeki, Nelson Mandela, and Steve Biko.
Beyond its historical significance, the Eastern Cape offers many exciting experiences.
Our guide will unveil the treasures of this vast region, taking you on a journey through historically rich museums, soul-enriching spiritual experiences, and captivating landscapes, ensuring an unforgettable exploration of Eastern Cape's heritage and beauty.
Also read: 10 Things to do in Graaff-Reinet
Discover the charm of Emerald Vale Brewery, where the finest ingredients transform into world-class beers.
The unique brewing process ensures a rich array of flavours. Nestled between the Chintsa and Cefani Rivers, the farm's purity enhances the brew.
Embrace the Wild Coast's untouched beauty, exploring its treasures. After exhilarating trails, savour a hearty breakfast on weekends. Choose from minor, English, or folded breakfasts—delight in light meals like wine-infused mussels, hand-cut fries, and quiche.
Are you craving burgers or pizzas? Experience more than a brewery – relish nature's bounty at Emerald Vale.
Opening hours: Wednesday – Friday, 12:00 pm – 8:00 pm; Saturday, 9:00 am – 7:00 pm; Sunday, 9:00 am – 5:00 pm; Monday – Tuesday, Closed
Address: Chintsa, Amatola Coastal
Contact: 043 738 5397
2. Van Stadens Wild Flower Reserve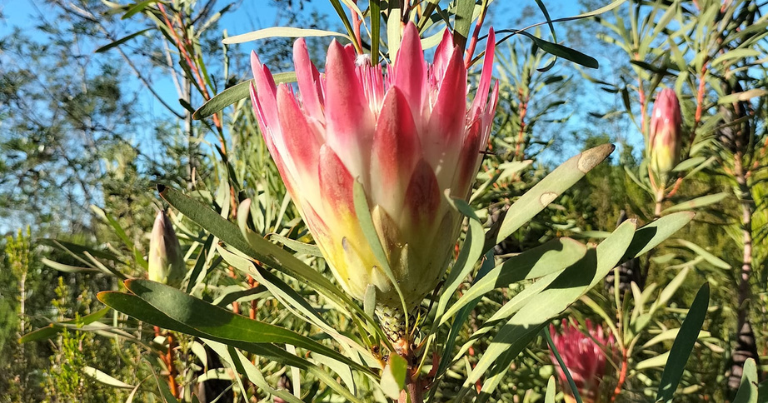 The Van Stadens Wild Flower Reserve enchants visitors with its 500-hectare floral wonderland. This haven showcases diverse terrains, including wooded slopes, a sprawling plateau, and tranquil river banks.
The reserve's mission is to safeguard and nurture indigenous flora, inviting visitors to enjoy the splendour of fynbos, succulents, and native treasures.
Explore the reserve with leisurely walks and hikes, from the gentle Fynbos ramble to the enchanting Forest Walk, where you'll encounter local tree species.
Birdwatchers can find solace at the bird hide, and those seeking adventure can tackle the Boulder Trail or the Van Stadens Hike, which blends the reserve's best features. Picnic areas invite relaxation amidst nature, where glimpses of shy wildlife may delight. Families can pedal along the mountain bike routes, ensuring a memorable day at Van Stadens Wild Flower Reserve.
Opening hours: Monday – Sunday, 7:30 am – 6:00 pm
Address: Cape Rd, Woodridge, Gqeberha
Contact: 041 956 0155
3. South African Air Force Museum, Port Elizabeth Branch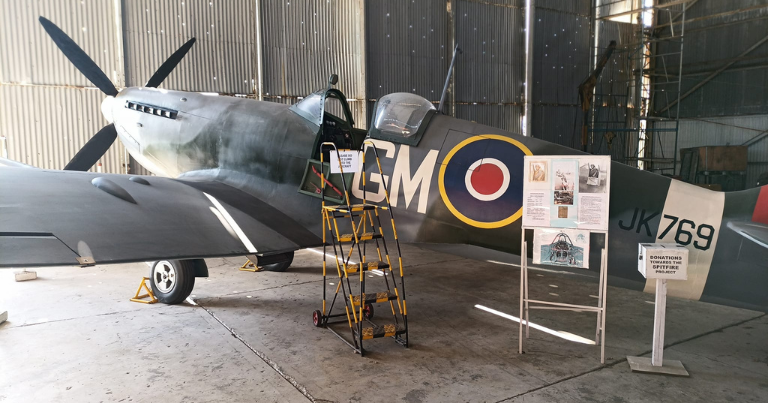 The South African Air Force Museum, Port Elizabeth Branch, is hidden on the periphery of Port Elizabeth Airport.
Here, history takes flight, with 9 remarkable aircraft, from helicopters to supersonic jets, including the renowned Harvard trainers. Among these treasures stands South Africa's oldest surviving jet fighter.
Passionate aviation enthusiasts, part of the Friends of the SAAF Museum, have continued with incredible restoration projects.
Wander through the main exhibition hall, where aircraft memorabilia and a splendid array of models and images await. Step into the past and visit this wonderfully restored World War 2 hangar, where live images of the war effort unfold.
Immerse yourself in a journey through time at the Port Elizabeth Branch of the South African Air Force Museum, where the spirit of aviation history soars.
Opening hours: Tuesday – Thursday, 8:00 am – 3:00 pm; Saturday, 9:00 am – 3:00 pm; Sunday, 10:00 am – 4:00 pm; Monday and Friday, Closed
Address: Forest Hill Dr, Gqeberha
Contact: 041 505 1295
4. Two Habours Walk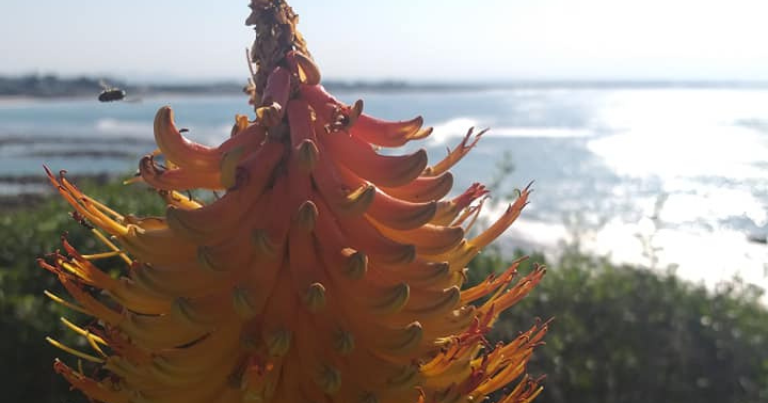 If you're up for a scenic walk, why not try the St Francis Two Habours Walk?
This 2 km walkway along the pristine Eastern Cape coastline, is dotted with sandy patches, the beach, coastal rocks, and rich vegetation towards the end of the walkway.
You can walk to either end of this stretch of the St Francis coast, or stop at one of the restaurants on your walk.
Opening hours: Monday – Sunday, All hours
Address: 2 Harbour Road, St Francis Bay
5. Rosdale Organic Farm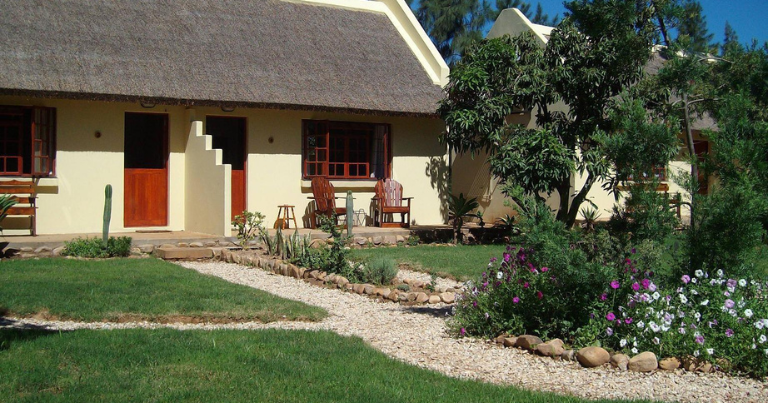 Rosedale Organic Farm cultivates organic citrus fruits, including navel and Valencia oranges, lemons, and clementines.
Rosedale prioritises eco-friendliness, employing renewable energy. Pioneering organic citrus farming in South Africa, all synthetic pesticides and fertilisers are strictly prohibited.
An intelligent blend of traditional wisdom and modern science yields pesticide-free, nourishing crops grown.
With water scarcity as a severe issue in the Eastern Cape, the farm bolsters soil with humus, enhancing water retention. Evaporation is curbed by cover crops, reducing water use on the farm by 20%.
The farm advocates for healthy soil, plants, and people. Guests and visitors can savour organic delights sourced from trusted farmers when needed. Be sure to take a 1-hour tour to delve deeper into the complexities of the farm's eco-conscious methods.
Opening hours: Monday – Sunday, All hours
Address: Main Road, Addo
Contact: 042 007 0451
6. Hogsback Labyrinth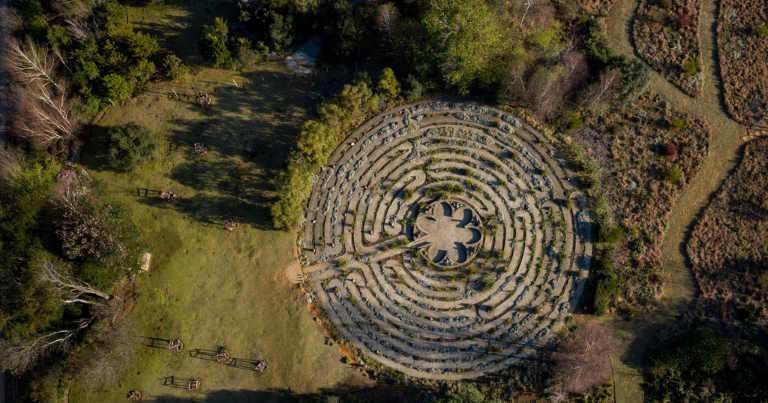 Step into tranquillity at the Hogsback Labyrinth, called Labyrinth at The Edge, 41 minutes away from Alice.
Amidst the expansive garden, take serene walks along this spiritual journey. The eleven-circuit design boasts a 29 metres diameter and 91 metres circumference. Drink in the mountain breeze as you navigate the 700-metre path inward, reaching the centre for reflection.
The outward directions symbolise empowerment and healing, fostering a deeper connection with yourself and nature.
Its significance lies in forgiveness, renewal, and growth. After your enlightening stroll, savour a delightful meal or a slice of carrot cake at the nearby restaurant.
Opening hours: Monday – Sunday, All hours
Address: The Edge, Hogsback
Contact: 045 962 1159
7. The Biggest Pineapple in the World in Bathurst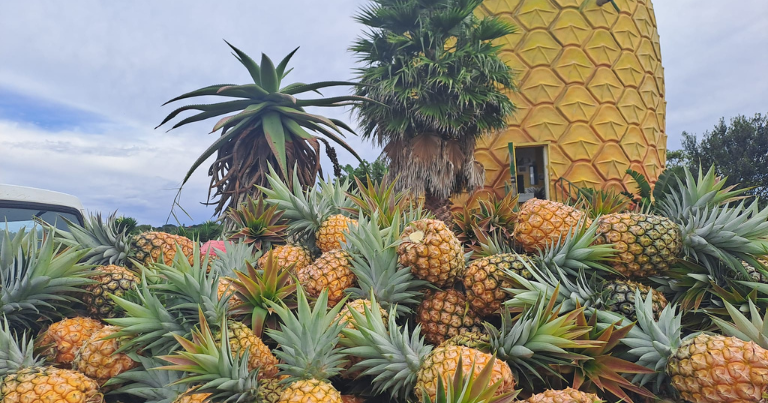 Rising 16.7 metres high, the Big Pineapple near Bathurst is the world's biggest pineapple-shaped building.
Although the building might remind you of SpongeBob's Bikini Bottom abode, this part of the Eastern Cape historically thrives on pineapple farming.
As a tribute to this succulent fruit's economic significance, the local community constructed this colossal pineapple in 1984.
This monumental pineapple comprises 3 stories made from sturdy metal and fibreglass. On the pineapple summit, an observation deck offers panoramic views.
Step inside the giant fruit, and you'll discover a museum celebrating all things pineapple, with an array of pineapple-based products on sale.
Opening hours: Monday – Friday, 8:00 am – 4:00 pm; Saturday, 8:00 am – 3:00 pm; Sunday, 8:00 am – 2:00 pm
Address: Summerhill Farm, R67, Bathurst
Contact: 071 880 1925
8. The Wild Coast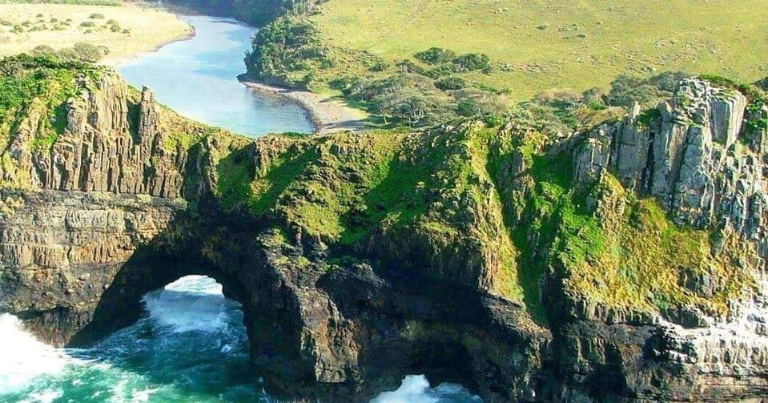 The Wild Coast is located along the Eastern Cape coastline.
Stretching between the majestic Mtamvuna River and the Great Kei River, it boasts unmatched charm.
Here intimidating cliffs meet picturesque beaches while rolling hills blend into tranquil river valleys.
The Wild Coast memorialised its past when the old Transkei's rustic beauty defied modernisation. Today few people dwell here. Once a war battleground, this region witnessed British-Xhosa clashes, enriching its cultural history.
As the birthplace of Nelson Mandela, this unspoiled land wears history gracefully. Immerse yourself in the beautiful beaches, horseback rides, and riverside strolls.
Opening hours: Monday – Sunday, All hours
Address: Wild Coast, Eastern Cape
9. Storms River Suspension Bridge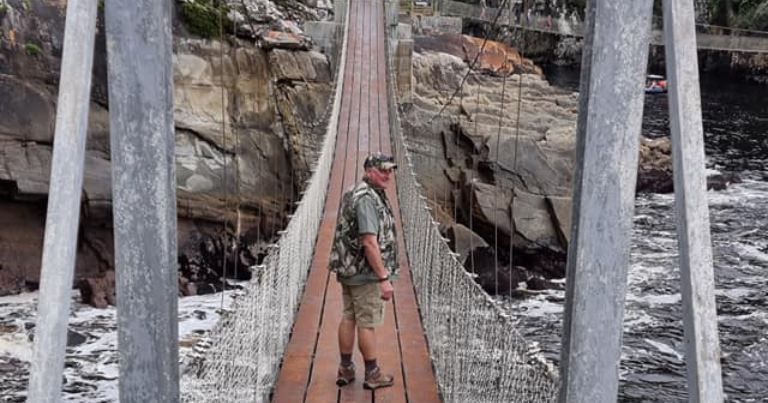 Swinging over the Storms River, the bridge beckons for those daring to cross it.
Stretching 77 metres, it captivates those who visit. San Parks reborn this landmark in the Eastern Cape's Tsitsikamma National Park for secure passage. Just 7 metres above the Indian Ocean, it's a thrilling vantage point. Travelling 900 metres through Tsitsikamma forest, the trail leads to the bridge.
Stairs wind up gently, granting all ages access to the spectacle.
Amid rugged landscapes, the bridge stands proud amid swaying companions, a testament to engineering beyond; a loop beckons with waterfalls and coastal vistas.
A haven easy for the eyes to behold, Tsitsikamma's allure is boundless. Secluded beaches lie by the trail's start, offering a paradise for the adventurous.
Opening hours: Monday – Sunday, 7:00 am – 6:00 pm
Address: Storms River Mouth
Contact: 042 281 1607
10. The Owl House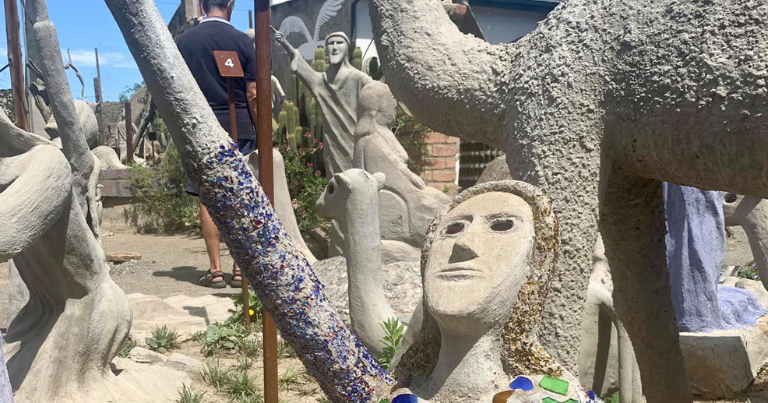 In the quiet village of Nieu Bethesda lies The Owl House beckons, the vision and creation of artist Helen Martin.
Martin's artistic creativity flourished through this myriad of creations.
Sun faces, owls and ethereal figures emerged, set against a backdrop of radiant walls adorned with crushed glass and vivid paints. Her concrete and glass sculptures transformed her home into a sculpting sanctuary, evoking wonder, curiosity, and melancholy.
With art birthed from a troubled life, Martin's masterpiece is a testament to her enduring spirit.
Visitors, touched by the Owl House's unique charm, can experience inspiration and introspection. Yet, the mystery of her suicide at 79 casts a dark cloud over her legacy.
Opening hours: Monday – Sunday, 8:00 am – 5:00 pm
Address: Martins Street, Nieu-Bethesda
Contact: 049 841 1733
Also read: