In 1855, the farm De List became the foundation for the town of Sutherland. In 1899, the Dutch Reformed Church in the middle of Sutherland was constructed. The well-known South African poet NP van Wyk Louw was born in Sutherland. Tourism and sheep farming are the two primary sources of economic activity in Sutherland.
Additionally, the Southern African Large Telescope can be found in the town of Sutherland, South Africa (SALT). As a result of its arid climate and remote location at 4,760 feet above sea level, Sutherland's night sky is among the best in the world. Extinct volcano Salpeterkop can also be found at the South African Astronomical Observatory, which dates back 66 million years (and the last active volcano in South Africa, South of the equator).
There is a lot of snow and freezing temperatures here in winter, making it one of the coldest towns in South Africa. Snowfall is common during winter, with an average rainfall of 170 to 300 mm. On July 12, 2003, Sutherland recorded a temperature of -16.4 °C.
Here are some of the best things to do in Sutherland:
1. Sutherland Louw Museum
A literacy museum at the home of two prominent Afrikaans poets and writers, N.P van Wyk Louw and W.E.G. Louw. There are some extremely interesting exhibits to visit here!
NP van Wyk Louw, born in Sutherland on June 11, 1906, was an Afrikaans-language poet, dramatist, and academic. He is the younger brother of Afrikaans poet W.E.G. Louw. He saw the Afrikaans language as a link between Europe and Africa. He graduated with honors from the University of Cape Town, where he subsequently lectured.
In 1948, he obtained an honorary degree from the University of Utrecht, and from 1949 to 1958, he was a professor of Afrikaans at the University of Amsterdam. He completed his academic career as the head of the Dutch/Afrikaans department at the University of Witwatersrand. NP van Wyk Louw died on June 18, 1970, at the age of 64, in Johannesburg, Gauteng. You can see, feel, and hear the quaintness of Sutherland and its surroundings when you read some of his amazing writing.
Address: Jubilee Street, Sutherland, Northern Cape
Source: www.sahistory.org.za/place/louw-house-museum-sutherland
2. Southern African Large Telescope (SALT)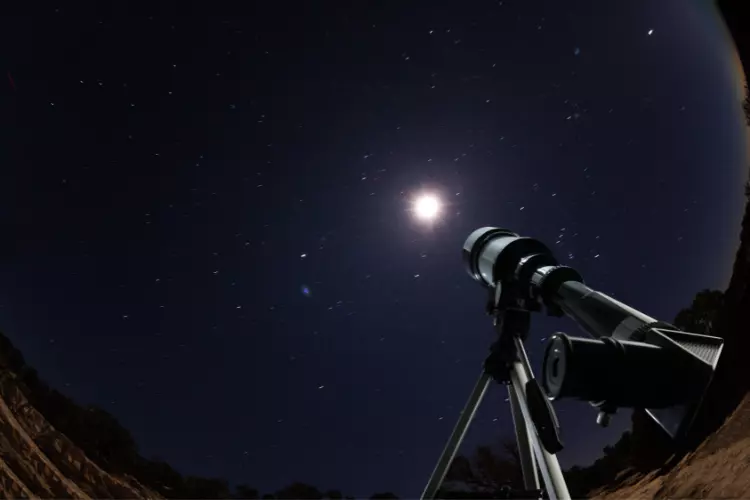 A 10-meter optical telescope, the Southern African Large Telescope (SALT), was built primarily for spectroscopy. Located in South Africa's Karoo desert near the town of Sutherland, it is a popular tourist destination. At the South African Astronomical Observatory, the country's national optical observatory. Multinational partners from the United States, India and the United Kingdom have joined forces to support SALT. As Africa's Giant Eye on the Universe since 2011, the telescope has been in full scientific operation.
91 hexagonal segments make up the mirror. In order to study the spectrum of astronomical objects, SALT was built from the ground up. SALT's construction began in 2000, and the first observations were made in 2005. SALT is still under construction.
Address: Sutherland, Northern Cape
3. Tankwa Karoo National Park
With the Roggeveld Escarpment to its east, Cederberg to its west, and Klein Roggeveld Mountains to its south, the Tankwa Karoo National Park is located on the southern boundary of the Northern Cape province. This truly one-of-a-kind national park can be reached in four hours from Cape Town by car. In addition to its abundance of rare and endemic plant species, the Karoo Biome is known for its abundance of birds and stunning landscapes, including the sheer cliffs of the Roggeveld Escarpment and the moonscapes of the Tankwa Desert. Stop at Ceres, the last town before entering the park, and stock up on necessities (and fruit juice, which the area is famous for) (when coming from Cape Town).
Address: R355, Calvinia, 8190
4. Sutherland Planetarium

The Sutherland Planetarium, which opened to the public on June 13th, hopes to educate and entice people to visit Sutherland and the surrounding area by showcasing the wonders of outer space. The Sutherland Planetarium welcomed a new member to the Planetarium family on June 14, 2019. The new Astro Amphitheatre, outfitted with two powerful telescopes, provides an excellent nighttime stargazing experience.
Address: Piet Retief St, Sutherland, 6920
5. Sterland Stargazing

Throughout the year, stargazing sessions are offered nearly every night. During the one-hour stargazing session, you will be able to use one of six telescopes to observe the night sky. Ensure that you are "dressed to impress" at all times. Because it gets chilly in the evenings, you'll want to dress warmly if you want to get the most out of the show. Always double-check the start times when making a reservation for Star Gazing, which lasts for an hour and a half. First, an indoor presentation on a three-meter-sized screen explains the constellations and the size of the universe to you, the stargazer.
Address: Piet Retief St, Sutherland, 6920
Deals in the Northern Cape
6. Blesfontein Game Viewing
Many wild animals and birds inhabit the farm, such as the grey rheebuck, the springbok, the duiker, the springbok blesbok, and the black wildebeest as well as the gazelle, the zebra, and the various types of rabbits and hares, as well as the porcupine, lynx and other predators like the wild cat, the aardvark, and tortoise. Among the farm's herd is a beautiful mix of Nooitgedacht and Appaloosa horses. Pony rides are available for children, while horseback game viewing is available for adults. As the trails are only accessible by foot due to uneven ground, they are suitable for all levels of experience. Please call ahead to make a reservation. Riders must not exceed 80 kilograms in weight.
Address: Namakwa, Sutherland
7. NG Church Sutherland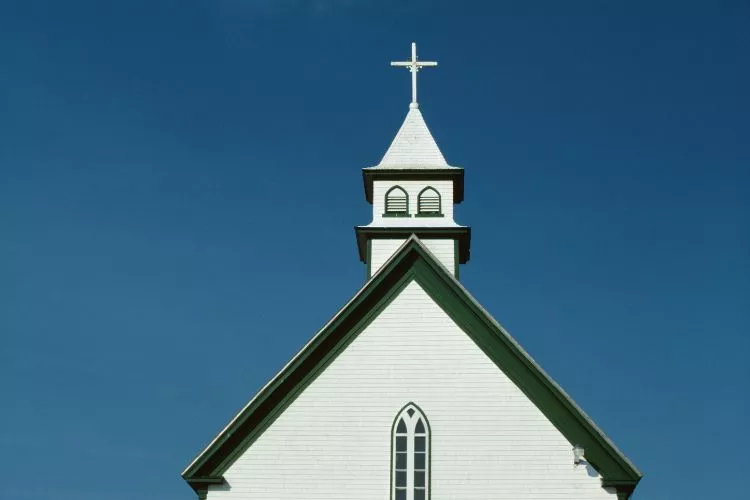 You must visit the NG Church on the main street of Sutherland. Anglo-Boer War soldiers took up residence in the church, which was designed by Charles Freeman before its consecration! The walls and a church door are still covered in graffiti scribbled by British soldiers. The magnificent church also houses a rare German organ. You won't regret setting aside forty minutes of your busy day to see this magnificent example of Victorian architecture.
Address: Sarel Cilliers St, Sutherland, 6920
Restaurants in Sutherland
Restaurants in Sutherland, Northern Cape are aplenty and offer a variety of cuisines to please every palate. From traditional South African fare to international dishes, there is something to suit everyone's taste. Whether you're looking for a romantic dinner for two or a fun night out with friends, Sutherland has a restaurant to suit your needs. So next time you're in the area, be sure to check out one of the many delicious restaurants on offer.
8. Die Ou Meule Restaurant
Located in the town's old grain mill, the Ou Meule Restaurant is an excellent choice for a meal. Owners Kobus and Chrisna Rossouw have lovingly restored the mill to a beautiful restaurant with a bright red pizza oven that provides warmth and atmosphere. They offer light fare like pizzas and boerewors, as well as some of the best home-cooked meals in the area.
Address: Buitekant St &, Piet Retief St, Sutherland, 6920
9. Blue Moon Restuarant Sutherland

The Blue Moon is a great place to grab a bite to eat in the heart of Sutherland because of its convenient location and welcoming ambiance. Chefs in South Africa follow traditional recipes passed down from generation to generation when creating their modern South African fare.. They are always looking for new and better ways to meet the high standards we set for our customers. South African dishes, both modern and traditional, are featured on the menu.
Address: 14 Primrose Street, Sutherland
10. Boorgat Restaurant, Bar & Guesthouse

Boorgat Restaurant serves farm-to-table cuisine with a modern twist at a reasonable price. Authentic Karoo specialties such as lamb curry, lamb shanks, and Roosterkoek can be found on our menu, as well as old favorites like grilled ribs, steaks, pizza, and more. The venue can accommodate 60-80 people, making it ideal for birthday parties, corporate year-end functions, and team-building activities.
Address: 21 Jubilee Street, Sutherland, Northern Cape, South Africa, 6920
Deals on your way to Sutherland
11. Strawberry Moon Coffee Shop

As of 2018, Strawberry Moon, tucked away in the picturesque town of Sutherland, has been serving coffee, tea, food, and a selection of gifts. Choose from various hot and cold beverages to match the current weather in Sutherland. Of course, to go along with your drink of choice, there will always be cakes and treats on hand. With a wide selection of high-quality products, Strawberry Moon is a great place to buy a thoughtful present for someone you care about.
Address: 20 Sarel Cilliers St, Sutherland, 6920
Farmstays and Accommodation in Sutherland
Farmstays and Accommodation in Sutherland, Northern Cape offer travelers a unique opportunity to experience the area's stunning landscapes and world-famous night skies. With so much to see and do in the area, farm stays and accommodation in Sutherland provide the perfect base for exploring all that the region has to offer. From stunning landscapes and world-famous night skies to an abundance of wildlife and outdoor activities, farm stays offer travelers the perfect opportunity to experience all that the region has to offer. Check out other accommodation from Daddys Deals.
12. Blesfontein Guest Farm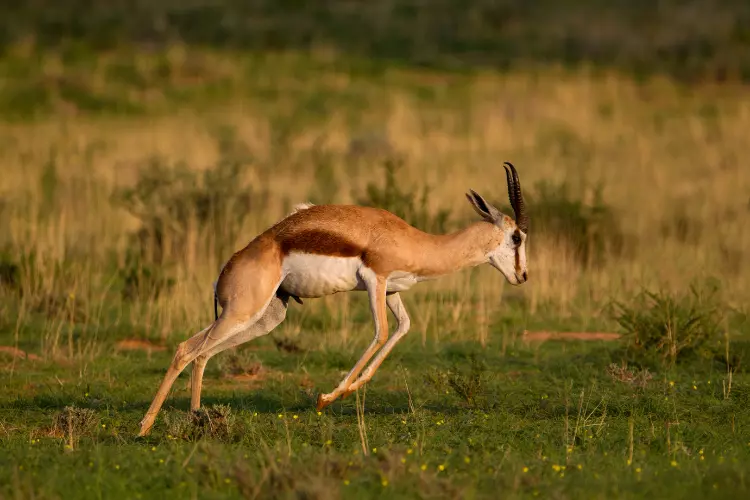 Blesfontein is a small town in the quiet Tankwa Karoo region of South Africa's Northern Cape province, not far from Sutherland. Blesfontein's gravel road (off the R354) or the Ouberg Pass in the Tankwa Karoo provides access to this escarpment town (for 4x4s). Blesfontein is a great place to take kids to any time of year. From the farm, you can easily access beautiful drives and vistas. Blesbok, Gemsbok, Springbok, Duiker, Steenbok, Grey Rheebuck, Zebra, and Black Wildebeest can all be found on Blesfontein. In addition to the larger predators, the farm is home to smaller animals like the African wildcat, lynx, mongoose, and porcupine. Over 30 different bird species, as well as several reptiles, have been seen by the group.
Address: Namakwa, Sutherland
13. Skitterland
Skitterland is best described as luxurious. It's hard to ignore or forget the allure of old-world luxury and surroundings. It is considered a privilege to be a guest at Skitterland, and you are treated as such. A couple of Exceptional catering and cleaning services will ensure a memorable event for all guests. Because you deserve nothing less than the best, everything we do in Skitterland is centered around you. By a wide margin, we are the best. Skitterland, particularly Sutherland as a whole, is more than just a pretty face. South Africa's lowest point and the continent's largest telescope can be found in this location. We don't take shortcuts when providing you with the best possible lodging and dining options. We are happy to help you arrange dinner reservations, tours of the world-famous observatory (including SALT), and nighttime stargazing.
Address: Piet Retief St, Sutherland, 6920
14. Skurweberg 4X4 and Guest Farm & Gasteplaas

Skurweberg is a section of the historic farm Houdenbek, which is located in the Roggeveld highlands along the upper Fish River. The farm has 4×4 courses for all skill levels and enough things to keep the whole family entertained, including hiking, mountain biking, river swimming, and a small animal farmyard for youngsters. Skurweberg has an entirely functional guest home. The property contains a kitchen, four bedrooms, two bathrooms, and a braai space outside. The residence has a magnificent fireplace, heaters, and electric blankets. Guests are also welcome to stay on the farm; there is a well-shaded camping place near the river. There are flushing toilets, hot/cold showers, and a lapa and braai facilities.
Address: Houdenbek farm, Sutherland, 6920
15. Rogge Cloof Guest farm
Joachim Scholtz, the son of German and Nordic immigrants, built the farm and dark sky reserve Rogge Cloof (roughly, rye ravine) in 1756. Rogge Cloof is situated in the Roggeveld (Afrikaans for "rye field"), a plateau in the Karoo region of the Northern Cape, South Africa. The name derives from wild rye, historically abundant in the area. The range creates the Roggeveld plateau's western escarpment, dividing it from the lower-lying Tankwa Karoo to the west. Its tallest peak, Sneeukop (1739 m), is located northwest of Sutherland, and to the southwest is Salpeterkop (1727 m), a very unusual conical mountain to the east of town that can be seen for kilometers. This is an extinct volcano, the southernmost and most likely the last active volcano in South Africa. The famed Star Plains are only found on Rogge Cloof in the Roggeveld.
Address: R354, Sutherland, 6920
16. Stofkraal Guest Farm
You may enjoy starry evenings and pure air on our guest farm 32 kilometers north of Sutherland. They have three self-catering units and a four-wheel-drive campsite. Stofkraal Guest Farm is a great Karoo getaway place. There is no cell phone reception, but there are clear skies, gorgeous stars, and peace to replenish your batteries. We feature self-catering accommodation for 14 people and a 4×4 campsite for 10 vehicles. Breakfast is available upon request. Stofkraal Guest Farm is 32 kilometers north of Sutherland, along the Rhenoster River.
Address: Williston Rd, Sutherland, 6920
17. Verlatenkloof Farm Stall and Guest Farm
Because Verlatenkloof is also a working farm, guests are often delighted to witness the marvel of a ewe lambing or to observe the geese, springbok, and tortoise in the animal cage. Their visitors are welcome to roam around the farm and follow the sheep track all the way to the top of the mountain, where they may gaze out over the rolling countryside. The fields are filled with the most exquisite Namaqua wildflowers after the winter rains. So, remember to bring your camera; it's a visual feast! We have a self-drive route with a difficulty level of 3-4 for 4×4 enthusiasts. Because certain sections are fairly steep, a low range is essential. However, the scenery along the way is breathtaking. As a result, we propose that guests plan a day of it in order to spend ample time at the viewpoints.
Address: Adjacent to, R354, Sutherland, 6920
18. Middelfontein Farm
This is an excellent place for a family to experience farm life. The spacious farm home contains two bedrooms, one with two double beds and the other with a double and two single beds. The bathroom features a bath as well as a shower. The living room has a TV for selective DStv viewing, and the Sun Room is ideal for evening beverages!
Address: R354 Middelfontein Farm, Sutherland, 6920
19. The V8 Guesthouse
Sutherland's lovely town is home to the V8 Guest House. The guest home is a perfect base for automotive enthusiasts to explore the nearby sights. The V8 Guest House has four units that can accommodate a total of 12 people. All rooms have comfy beds, a bathroom with a shower or bath, a kitchenette with heat-and-eat amenities, a TV, and Wi-Fi. Pets are welcome by arrangement, as are self-catering, a braai area, and Wi-Fi. Guests can also visit a facility next to the property where vintage automobiles and hot rods are refurbished by appointment. In addition, the V8 Unit offers a tiny dog-friendly garden. Horseback riding, bird viewing, game drives, wine tasting, cycling, and tennis are all nearby activities.
Address: 4 Jubilee St, Sutherland, 6920
20. Apollo De Karoo
Apollo de Karoo is located in an isolated part of the Onder Karoo, nestled at the bottom of the Roggeveld plateau, with breathtaking views and tranquillity. An ideal escape from the city's hustle and bustle to recharge your soul. Adventure cyclists will appreciate the drive to Apollo de Karoo and the day rides in the neighboring locations. Nature lovers will appreciate the tranquillity and can take walks around the farm to photograph. Summer and winter nights are filled with stars.
Address: Off the R354, 70 km from Sutherland, 6920, Northern Cape
Frequently Asked Questions about Sutherland
What is Sutherland famous for?
Sutherland Museum
Southern African Large Telescope
Sutherland Planetarium
Why is Sutherland so cold?
Due to its high altitude (1550m ASL) and open bright skies, it is considered to have the coldest temperatures in South Africa, with winter temperatures reaching -20 degrees Celsius and plenty of snow and ice.