So, you've found yourself in Durbs but don't have much money left for sightseeing. Don't stress – you can still get a taste of Durban with these free things to do in the city!
Planning a trip to Durban? Looking for things to do? Check out these pages below:
1. BESET Durban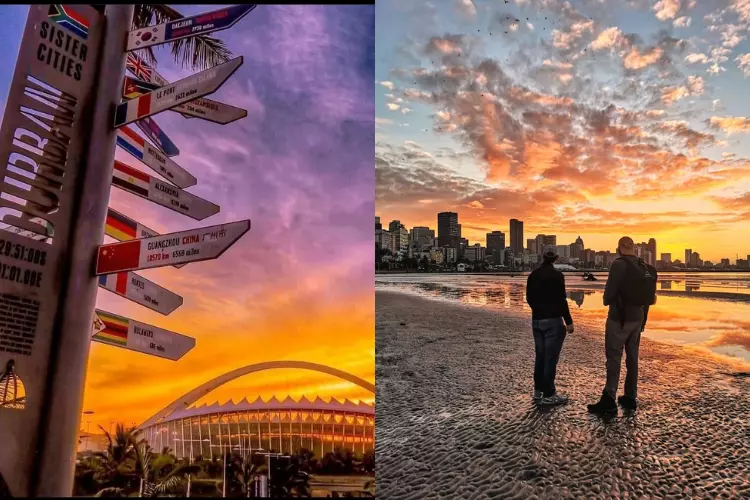 Photo courtesy of BESETdurban
What could be a better way to get to know Durban than on tour? BESETdurban was birthed by the idea of exploring the real feel of Durban – and doing so with a series of walks in different parts of the city! Now you can be an urban explorer and join this movement once a week for a #BESETrun (Mondays around 5:30 am) or a #BESETdurban walk once a month. They have hosted tours running through Rivertown, the Point area and Florida Road's historical buildings.
2. Markets of Warwick Tour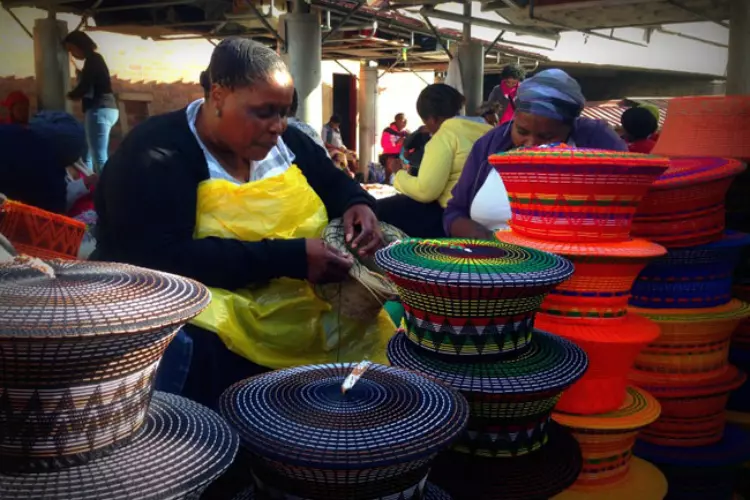 Get insight into 9 informal markets located on the edge of Durban's inner city. The Warwick Junction is well-known as it is the primary public transport interchange in the city. Here you will find a convergence of taxi, bus and rail transport, creating an ideal environment for street vendors selling fresh produce, cultural arts and crafts, traditional food and more. Today you have the opportunity to tour these markets for 2.5 hours – see the finest form of African authenticity!
Address: 127 Johannes Nkosi Street, Durban Central
3. The Golden Mile
Third on the list of free things to do in Durban is one that you probably already know about – all the more reason to make that trip! Experience this city's most famous paved beachfront promenade that runs from Ushaka Marine World all the way to the Suncoast casino. Perfect for visitors and locals alike, you can join others in cycling, roller skating, jogging or just strolling. You can also keep an eye out for sand sculptures created by Durbs' gifted artists.
4. Durban City Hall
Established in the year 1910, Durban City Hall (or eThekwini City Hall) is one of the city's most popular landmarks today. Explore the building for free and gain access to the Natural Science Museum, the Durban Art Gallery and the public library. No matter how hard you try, you will not be able to miss the life-sized model of a T-Rex along with skeletons of extinct animals in the museum. You will find that the building's design is based on that of the Belfast City Hall.
Address: Anton Lembede Street, Durban Central
5. Durban Botanic Gardens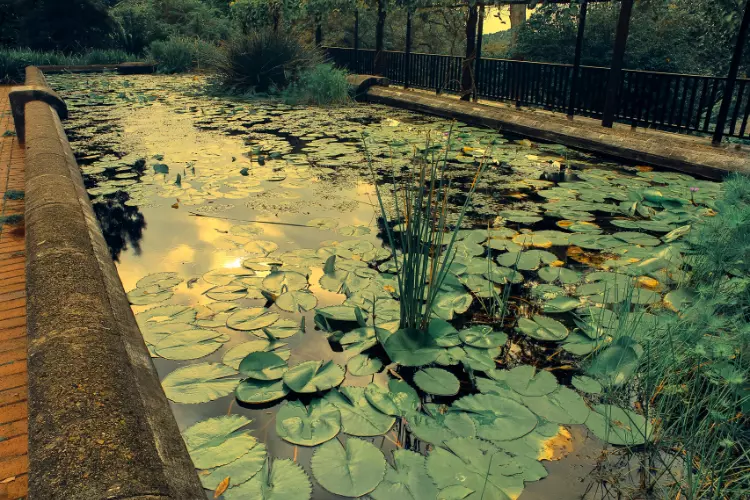 Welcome to the oldest surviving botanical garden on the continent – and an absolute privilege to be one of the free things to do in Durban! Dating back to 1849, the Durban Botanic Gardens consist of both native and exotic plants, along with sub-tropical trees, palms and orchids. The main attraction is arguably the world's rarest cycad collection! So, if you are a flora lover, these gardens cannot be missed!
Address: 9A, John Zikhali Road, Musgrave
6. KwaMuhle Museum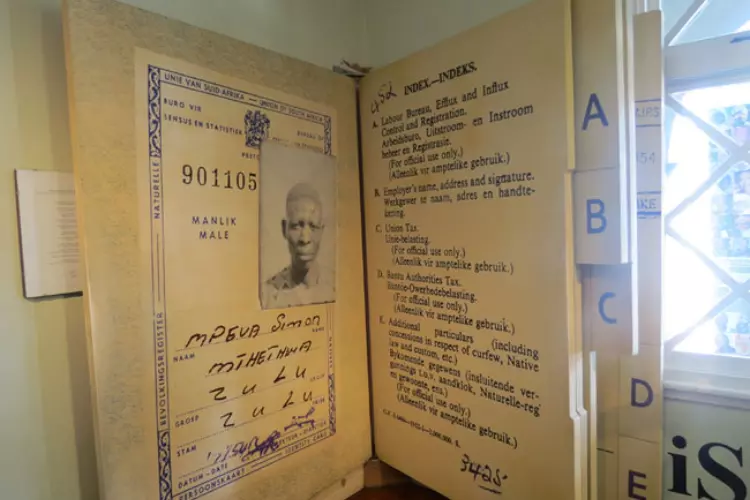 Photo courtesy of SA Venues
Brush up on your knowledge of South African history and visit KwaMuhle Museum, portraying the culture and destitution of Durban and its people through a series of images, videos and remnants. "Kwa muhle" is a Zulu term which means "the place of the good one". Something else that may be of interest to you: this apartheid museum features a beer brewing and distribution exhibit!
Address: 130 Bram Fisher (Ordinance) Road, Durban Central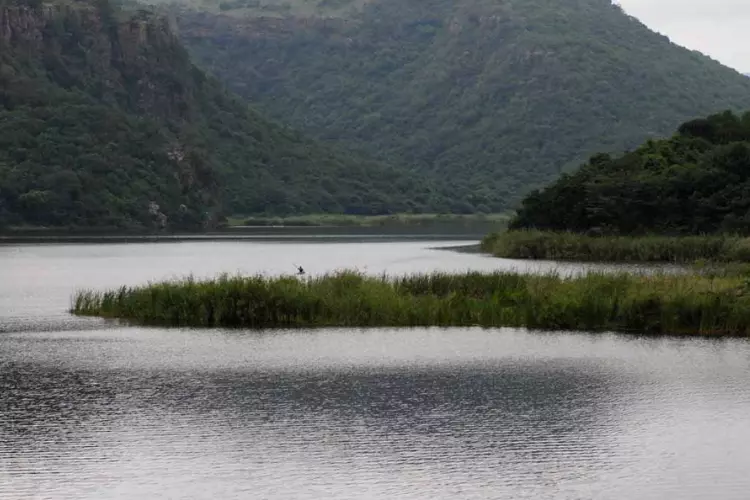 It is believed that no excursion to Durban would be complete without encountering the views of wild Inanda. If you are looking to disconnect from a busy life, this one is for you! Though accessing Inanda mountain is free of charge, participating in activities like mountain biking and hiking requires certain fees. But do not let this stop you from overlooking the magnificent Inanda Dam! The mountain is part of the Drakensberg range.
8. Tidal Pools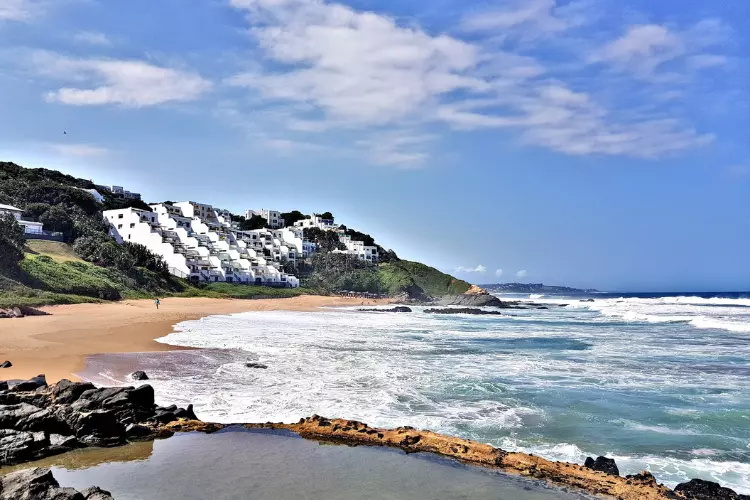 Photo courtesy of North Coast Courier
Taking a dip in the Indian Ocean is obviously one of the free things to do in Durban, but you can make this experience a bit more special by seeking out tidal pools! Have a look at some of the best (and safest) tidal pools in the area:
Salt Rock
Chaka's Cove
Umdloti
Ballito Tidal Pool
Thompson's Bay
Tinley Manor
Salt Rock Granny's Pool
9. Umhlanga Lagoon Nature Reserve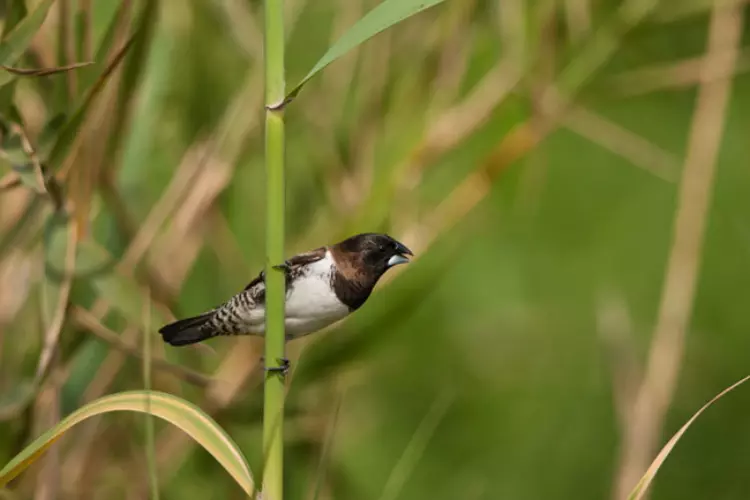 Photo courtesy of SA Venues
Situated 15 minutes from the heart of Durban, a visit to Umhlanga Lagoon Nature Reserve might just be what you and your family need. Take in the beauty of the Ohlange River and spot as many coastal forest species as you can. Make your way through the dune forest and land among the remains of a Stone Age sea shell midden at the lagoon mouth. There is so much to experience in this 26-hectare sanctuary! Kindly note that a nature trail through this majestic reserve will incur a cost.
10. Juma Masjid Mosque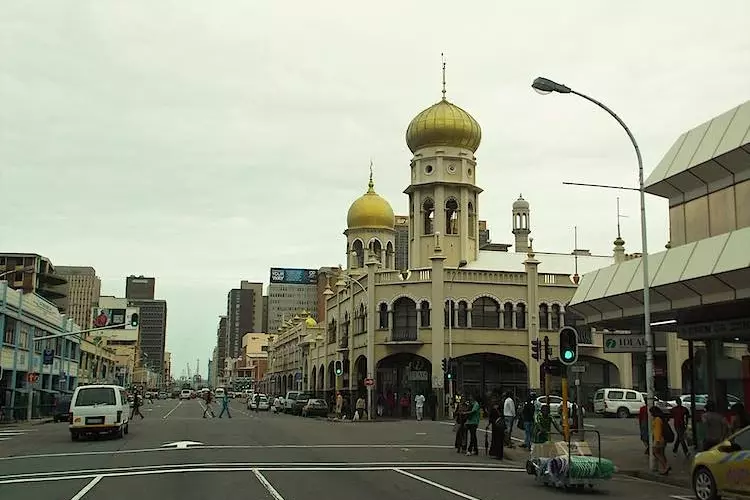 Photo courtesy of The Travelling Chilli
Also known as the Grey Street Mosque, the Juma Mosque in Durban is one of the oldest in South Africa. This spiritual centre for Durban's Islam community is also one of the largest in the Southern hemisphere and hosts around 6000 worshippers! The confluence of Indian and colonial South African architectural styles is more than enough to marvel at! Be sure to be clued up on the dress code when visiting this centre.
Address: Corner of Denis Hurley Street and Dr Yusuf Dadoo Street, Durban
11. Jameson Park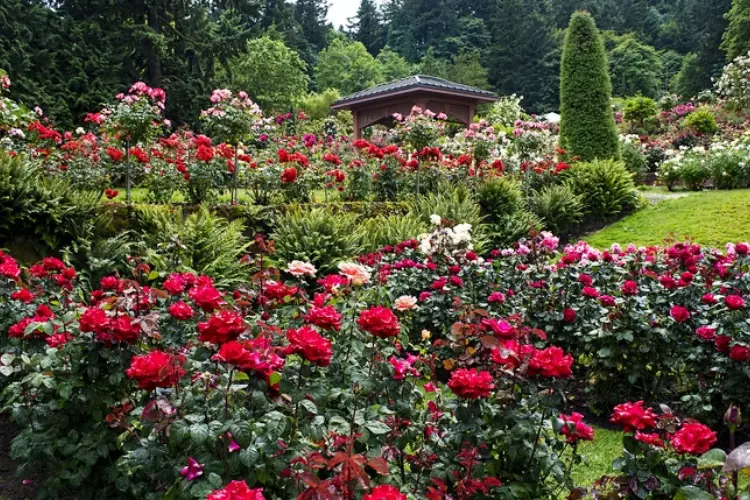 Photo courtesy of Travelground
When in Durban, who can turn down the chance to see colourful roses – especially if it is one of the free things to do? Head to the once-pineapple plantation and walk among 600 rose bushes of over 200 species! You can even bring your dog along for that mandatory nature walk during the season of spring – this is when the buds are at their most prominent.
Address: 350 Montpellier Road, Morningside
12. Amphitheatre Garden and Lawns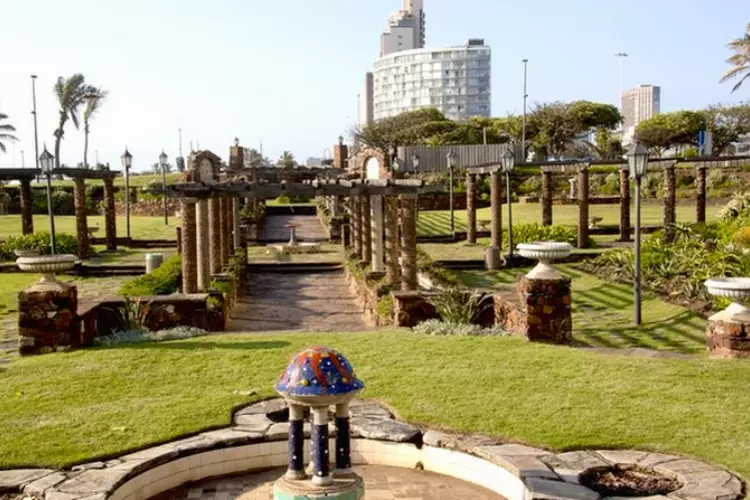 Photo courtesy of Travelground
Also known as the Sunken Gardens, the Amphitheatre Gardens is a creation of keeping people employed during the Great Depression of the 1930s. Today, these pathways, pergolas, ponds and plants form a well-known backdrop for many photoshoots! You can get your photos taken here too, just remember to bring a friend with a camera! These grounds also host monthly flea markets.
Address: 63 Snell Parade, Beachfront, Durban
13. Sri Sri Radha Radhanath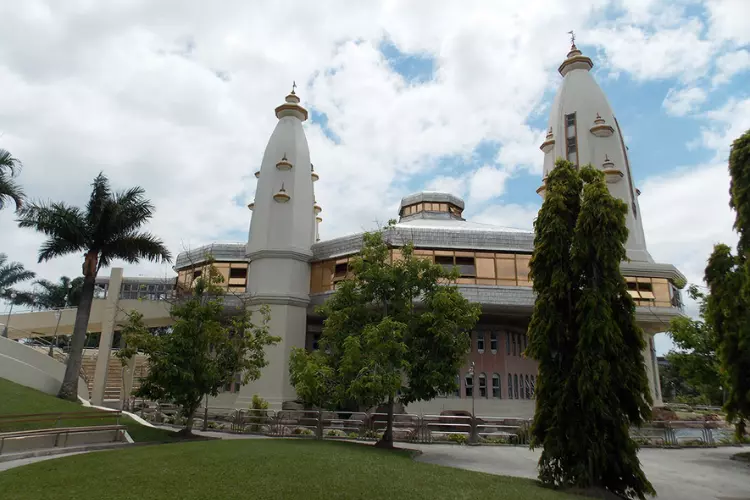 Photo courtesy of Sri Sri Radha Radhanath
Sri Sri Radha Radhanath is a Krishna place of worship where you can experience a tour for free. This landmark temple is located in the south of Durban and houses a bookstore, gift shop, restaurant and beautiful gardens. The three colossal domes of white and gold are instantly recognisable and serve as the mark of the "east meeting the west". Other characteristics of this building include water features, the ancient "Vastu Purusha" mandala and the octagonal roof. The lotus-shaped garden is undoubtedly a sight to behold!
Address: 50 Bhaktivedanta Swami Circle, Unit 5, Chatsworth
14. Japanese Gardens in Durban North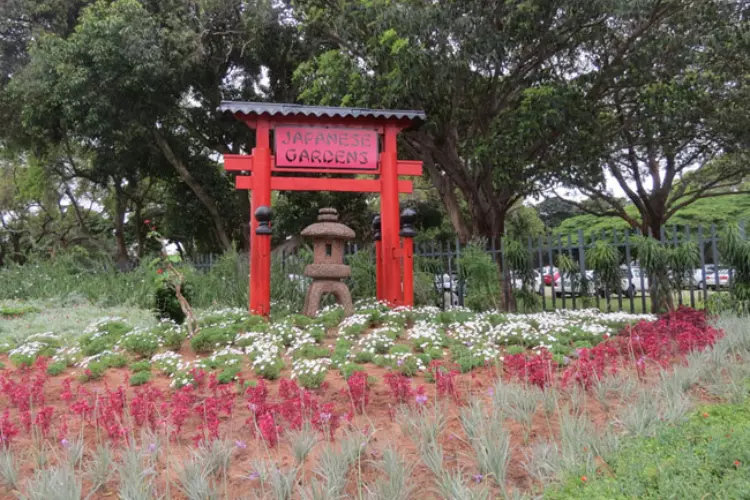 Photo courtesy of SA Venues
The Japanese Gardens in Durban North is another favourite for photoshoots! Come see the lily ponds, walkways and sculptures for yourself and discover your inner Zen during the process. The oriental landscape is a fantastic escape from the hustle and bustle of the city. Clipped hedges, Japanese Khoi Carp and blossoms, bamboo… can it get more Eastern than this?
15. Surf!
There is a reason why Durban is also referred to as "Surf City". The beaches here are all consistent with breaks holding sizeable winter swell, as well as summer cyclone swell. Be sure to take your surfboard to the following spots:
New Pier (Durban Main Beach)
Bay of Plenty
Cave Rock (Bluff)
Related posts: