The capital and second-largest city in South Africa's KwaZulu-Natal province is Pietermaritzburg. This historical town has it all whether you're looking for thrilling outdoor adventures, the best restaurants, accommodation, or things to do with kids, couples, alone, or on a budget.
So we have come up with a comprehensive guide on all the best things to do in Pietermaritzburg.
Check out our deals page or click the link below to see what's on today.
Planning a trip to Pietermaritzburg? Check out these pages below:
Get your hands on these amazing deals! 
Here are some of the best things to do in Pietermaritzburg:
1. Head on to the KZN National Botanical Garden 
The Pietermaritzburg National Botanic Garden features were designed to draw 150 species of local birdlife. So, to enjoy the nursery, find peace by Kingfisher Lake, and re-energise among the wildlife.
The garden is divided into two unique sections, the 24 Hectare Southern Hemisphere Indigenous Section and the 22 Hectare International Section. The focus is on saving endangered species from extinction and collecting and preserving native plants from South Africa's eastern grasslands, like the Kniphofia, Watsonia, and Dierama.
Times: Monday – Sunday, 9 am – 6 pm
Cost: R45 (Adult); R20 (Scholar); R35 (Pensioner); R35 (University Student);  Kids below 6 years Free
Contact: 033 344 3585
Address: 2 Zwartkop Rd, Prestbury, Pietermaritzburg, 3201
2. Acrobranch Pietermaritzburg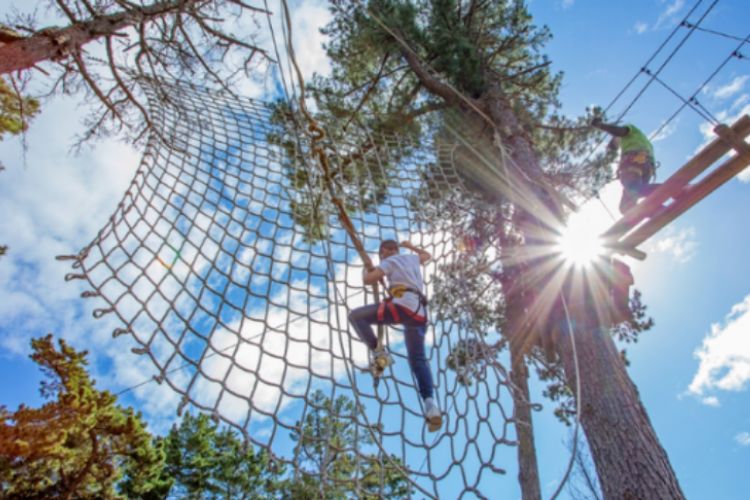 With fun, age-appropriate tree-top courses, you can unleash your inner Tarzan. Nestled in a patch of forest, it provides a network of brain- and muscle-stimulating routes to navigate in a picturesque, fresh-air setting.
Times: Wednesday – Sunday, 9 am – 6 pm
Duration: 2 hours
Cost: R150 – R330 (depending on your chosen course)
Contact: 086 999 0369
Address: 2 Zwartkop Rd, Prestbury, Pietermaritzburg, 3201
---
Also Read: The 20 Best Spas in Johannesburg
---
3. African Bird of Prey Sanctuary 
African Bird of Prey Sanctuary is a private bird park and rehabilitation facility for airborne predators, spanning 60 hectares (148 acres) of bushland. The sanctuary is home to a variety of eagles, hawks, falcons, and owls, both common and rare, young and old. Lectures are provided by a research facility devoted to preserving local raptors. Discover more about birds of prey and get up and personal with some of them. The estate also features a café, an art gallery, and a children's play area, making it the perfect destination for things to do with the family.
Times: Tuesday – Sunday, 08:30 am – 4 pm
Cost: Adults R70, Kids R40
Contact: 086 999 0369
Address: Lion Park Road, Pietermaritzburg, 3730
Are you looking for a place to eat outside of Pietermaritzburg? Then a little more than halfway to the coast, discover the 15 BEST Hillcrest restaurants!
4. Voortrekker – Msunduzi Museum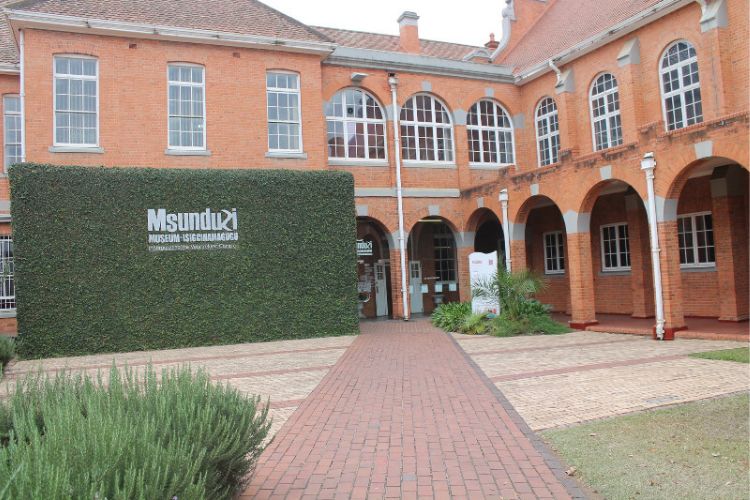 Learn more about the rich history of the Natal regarding the various battles fought by the Dutch, British and Zulu tribes. The Voortrekker Museum's multi-cultural preservation of all aspects of South African history is housed in five neighbouring buildings. The Main Building functions as a museum showcasing South Africa's democratic beginnings. The Voortrekker Complex was originally the Church of the Vow, constructed in 1840 to fulfil the Voortrekkers' promise to preserve their cultural heritage. At 333 Boom Street, exhibits on the Anglo-Boer War are located in Voortrekker architecture from 1849. Finally, the Shiva Indian Temple showcases the heritage of the South African Hindu community, while the Zulu Hut provides information about tribal lifestyle.
Times: Monday – Friday, 09:00 am – 4 pm; Saturday, 09:00 am – 3 pm
Contact: 033 394 6834
Address: 351 Longmarket Street, Pietermaritzburg, KwaZulu Natal.
---
Also Read: The 15 best Recruitment Agencies in Johannesburg
---
5. Tatham Art Gallery, Pietermaritzburg
Numerous art exhibitions are held at the Tatham Art Gallery. This is achieved through the planning and holding of transient exhibitions and regular updates to the spaces used for permanent display.
Times: Monday – Friday, 10:00 am – 4 pm; Saturday – Sunday, 10:00 am – 2 pm
Cost: R100 (Adult); R30 (12-18)
Contact: +27 33 392 2812
Address: Cnr Commercial Rd/Church Street Opposite City Hall,
Pietermaritzburg 3201 South Africa
6. Try your luck at Golden Horse Casino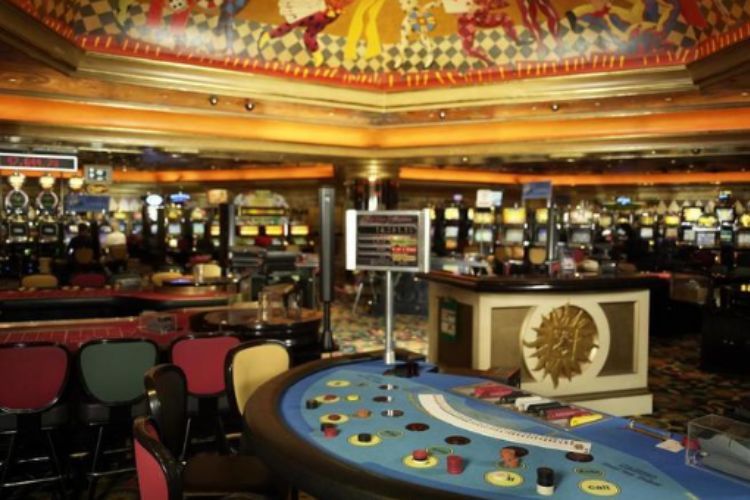 Golden Horse Casino is open every day of the year. The tables are available for play starting at 13:00 on weekdays and 11:00 on weekends until they close in the wee hours of the following morning. In the casino, business-casual attire is preferred.
American roulette, blackjack, stud poker, and punto banco are all fun games to try your luck at. The concepts behind these games are very simple and once grasped, open up new dimensions of excitement and entertainment.
Times: Monday – Sunday, 8 am – 4 am
Contact: 033 395 8000
Address: 45 New England Rd, Scottsville, Pietermaritzburg, 3201
7. Nelson Mandela Capture Site
Visit the Nelson Mandela Capture Site to see the impressive memorial honouring the late leader and anti-apartheid activist. The statue symbolises the spot where the authorities apprehended Mandela in 1962 after he managed to elude capture for 17 months. As you approach the memorial site, look at the sculpture created by Marco Cianfanelli, which is composed of towering steel columns arranged to form a likeness of Nelson Mandela.
Times: Monday – Sunday, 9 am – 5 pm
Cost: R50 per person
Contact: +27 72 351 0967
Address: Mandela Capture Site, R103, Howick, 3290, South Africa
Places to go on a shopping spree in Pietermaritzburg
8. Athlone Circle Mall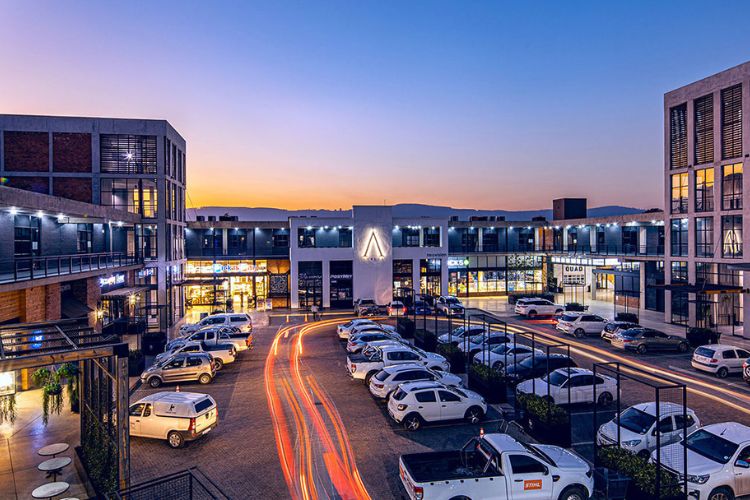 At the intersection of Pietermaritzburg's leading arterial network and the northern suburbs, Athlone Circle is a community-focused centre that provides its users with greater convenience and accessibility.
Athlone Circle is the pinnacle for business and play, offering the best dining, entertainment, and shopping on the Piazza level.
Address: 1 Montgomery Dr, Athlone, Pietermaritzburg, 3201
9. Cascades Lifestyle Centre
The only boutique lifestyle shopping centre in Pietermaritzburg, Cascades features numerous workout facilities, premier sports and outdoor retailers, big-name and independent boutiques, and immaculately kept outdoor dining establishments.
The Cascades is big enough to meet your social, food, and housekeeping needs while still being small enough to make shopping incredibly convenient.
Address: 23 Mc Carthy Dr, Chase Valley Downs, Pietermaritzburg, 3201
10. Woodburn Square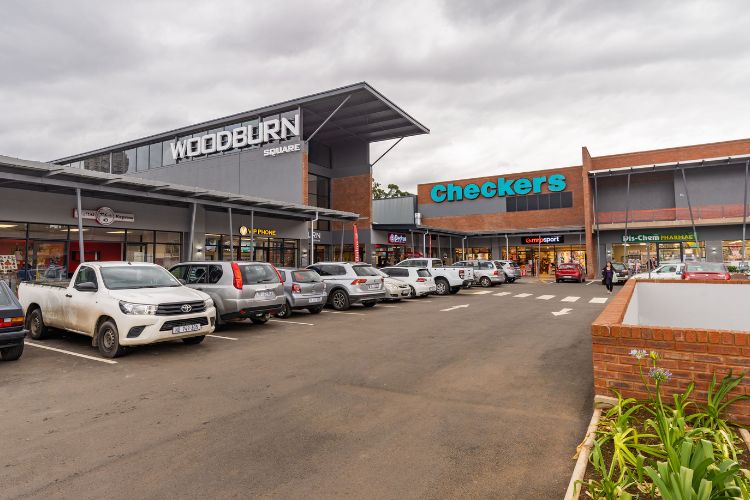 This lovely mall offers a relaxed community shopping and entertainment environment in the capital of KwaZulu Natal. Woodburn Square's range of tenants includes a coffee shop, restaurants and speciality stores.
Address: 15 Woodhouse Rd, Scottsville, Pietermaritzburg, 3201
Accommodation in & around Pietermaritzburg
11. Hollywoodbets Scottsville Racecourse
Hollywoodbets Scottsville Racecourse is situated in Pietermaritzburg, the Capital of KwaZulu-Natal and is a pleasant, scenic and easy 50 minute drive from Durban.
Hollywoodbets Scottsville's modern facilities incorporate all the best in racecourse comfort, elegance and intimacy, and patrons are offered a wide choice of restaurants and bars to enjoy top class racing. Check out their website for more information on their upcoming events this summer.
Contact: 033 345 3405
Address: 45 New England Rd, Scottsville, Pietermaritzburg, 3209
12. KwaZulu-Natal Museum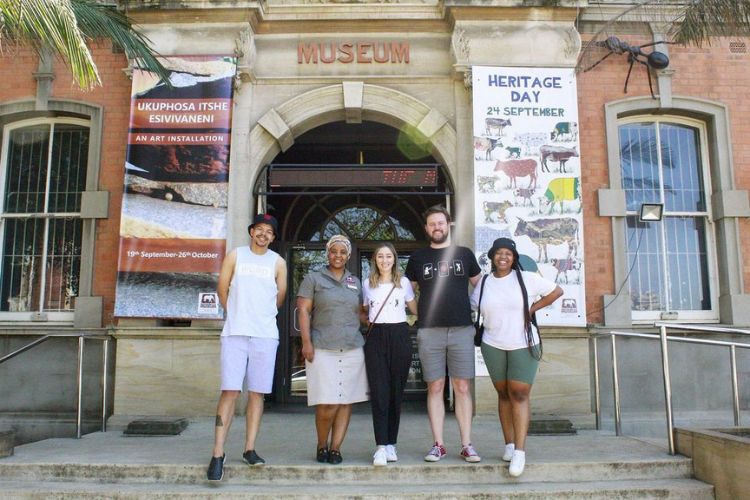 The KwaZulu-Natal Museum, housed in a stunning building constructed in 1905, is still regarded as one of South Africa's best national museums and is a treasure trove of delights, making it the perfect place to bring the kids for a weekend filled with adventure.
This museum is now devoted to exploring and celebrating the historical, cultural, and natural wonders of South Africa and the rest of the world. Impressive displays of insects, mammals, amphibians, birds, and molluscs are featured in its shows. In addition, a life-size replica of a Tyrannosaurus dinosaur and a well-preserved fragment of the last wild elephant from KZN can be found.
Opening times: Monday – Saturday, 9 am – 4 pm; Sunday, 10 am – 3 pm
Contact: 033 341 0500
Address: 237 Jabu Ndlovu St, Pietermaritzburg, 3201
13. PheZulu Safari Park
Phezulu provides a magnificent Game drive lasting an hour. Wildebeest, impala, blesbok, zebra, and giraffe can all be seen during the campaign. As well as taking in the breathtaking views, you will learn about the indigenous medicinal plants. Additionally, Phezulu has a Crocodile and Snake Park, where our visitors can take tours with professional guides.
Opening times: Monday – Sunday, 8 am – 4:30 pm
Contact: 031 777 1000
Address: 190 Old Main Rd, Bothas Hill, Outer West Durban, 3610
14. Bisley Valley Nature Reserve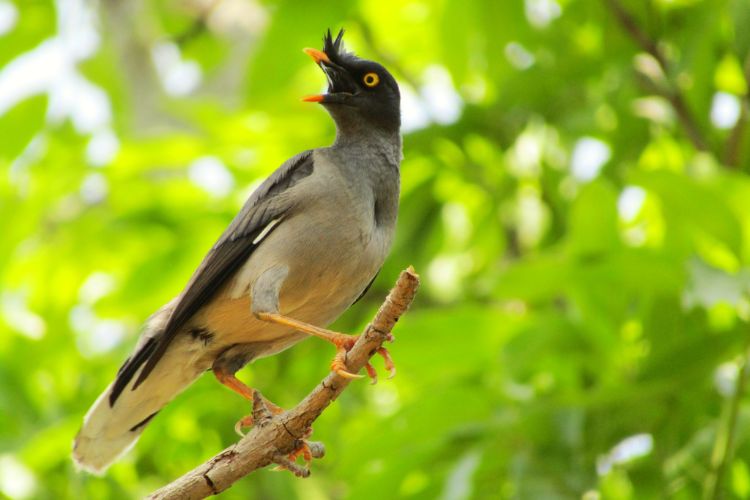 The Bisley Valley Nature Reserve is just 7 kilometres from Pietermaritzburg on Gladys Manzi Road in the direction of Mkondeni. The nature reserve does not charge an entrance fee, but you can find several picnic areas and trails explicitly designed for bird watchers.
Bisley Valley Nature Reserve is one of the less well-known parks in Pietermaritzburg, yet it's still a lovely place to get away for a picnic or a morning of bird watching.
Opening times: Monday – Sunday, 11 am – 11 pm
Contact: 010 020 7382
Address: Gladys Manzi Rd, Westgate, Pietermaritzburg, 3201
15. Cumberland Nature Reserve
This 560-hectare Private Nature Reserve located east of Pietermaritzburg is the perfect sanctuary for you if you are looking for things to do on the weekend.
Extensive cliff faces, deep valleys, waterfalls and well wooded gorges provide unrivalled landscape photography opportunities. There are also various campsites where you can enjoy the beauty and tranquillity of nature in this beautiful private nature reserve.
Opening times: Monday – Sunday, 7 am – 3:30 pm
Contact: 082 376 5600
Address: D408 Table Mountain Rd, Bishopstowe, Pietermaritzburg, 3252
Frequently Asked Questions about Pietermaritzburg
What is PMB known for?
Pietermaritzburg is known as the "City of Flowers" for its azaleas and roses and because it is the site of one of the country's National Botanical Gardens. Butterflies for Africa, a butterfly conservation centre, is also in Pietermaritzburg.
What is a suburb in Pietermaritzburg?
Ashburton, Athlone, Bishopstowe, Clarendon, Ferncliff, Hayfields, Montrose, Pelham, Scottsville, Town Hill, Wembley, Woodlands.
Related posts