The Drakensberg is one of South Africa's most gorgeous and unspoiled regions. Discover dramatic landscapes, diverse wildlife, and various activities. It's no wonder the Drakensberg is a firm favourite with local and international visitors. Here are 20 things to do in the Drakensberg that you will want to take advantage of during your stay.
Planning to visit the Drakensberg? Check out the pages below:
Before getting into it, don't you also want to discover 6 of the best stargazing spots in South Africa?
Get awesome views of the Drakensberg with romantic getaways in KwaZulu Natal.
Or what about enjoying the sunrise at the best breakfast spots in and around the Midlands?
Top 9 Things to Do in the Drakensberg
1. Sani Pass
The Sani Pass is a must-do when visiting the Drakensberg. This pass is the only road linking South Africa with Lesotho and is an incredible feat of engineering. The views from the top are breathtaking and well worth the challenging drive. Be sure to bring your passport to stamp at the border! The pass is only accessible by 4×4 vehicles and is one of the toughest drives in South Africa.
Opening times: Both sides of the border are open from 06h00 to 18h00. Give yourself enough time to clear the border between the two times.
Address: Border of KwaZulu Natal, South Africa and Mokhotlong, Lesotho
If you choose to go towards Kwazulu-Natal, perhaps you'd like to check out the best restaurants in Durban or Hillcrest restaurants!
2. Kenmo Lake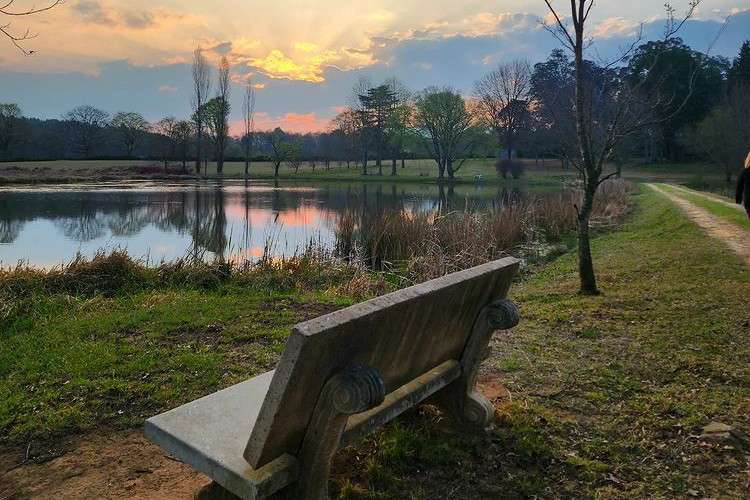 There are multiple things to do in the Drakensberg at Kenmo Lake. You can go fishing, go swimming or relax on the shore and enjoy the view. If you are feeling daring, you can even hike up one of the nearby mountains for even better views. Whatever you decide to do, you will have a memorable experience at Kenmo Lake.
Opening times: Daylight hours
Address: Underberg
Are you looking for accommodation nearby? Check out this accommodation deal in Underberg.
3. Tugela Falls
If you're looking for a breathtaking natural wonder to add to your travel bucket list, look no further than Tugela Falls. Located in South Africa's Drakensberg Mountains, these seasonal waterfalls will make a lasting impression. And at 948 metres, it's also officially one of the tallest waterfalls in the world! While all the falls flow year-round, they are usually at their best during the early autumn and late summer months.
Opening times: 24 hours
Address: Royal Natal National Park, Giants Castle Game Reserve
---
Also Read: 10 Best Resorts in The Drakensberg
---
4. Falcon Ridge – Bird of Prey Centre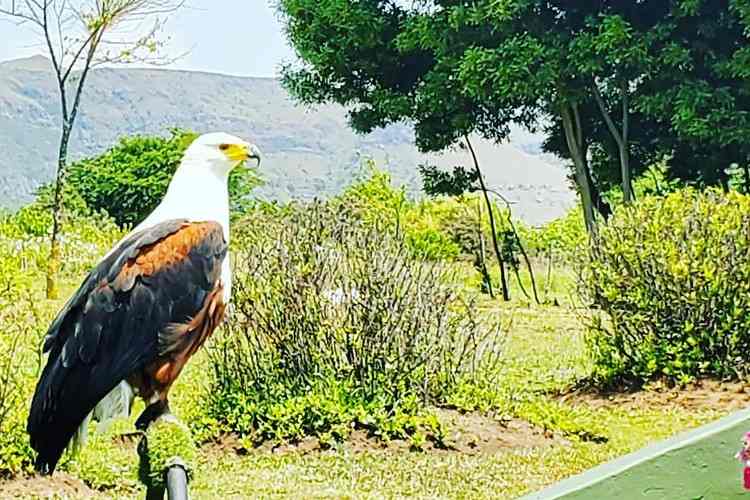 The Falcon Ridge Bird of Prey Centre offers visitors one of the more unique things to do in the Drakensberg. The centre is home to many birds of prey, including eagles, hawks, and owls, which you can see during one of the many daily flying displays. The centre also offers educational talks and presentations, so you can learn more about these fascinating animals. And if you're feeling courageous, you can even have your photo taken with a bird of prey!
Opening times: The centre is open from Tuesday to Wednesday and Saturday to Sunday from 09h30 to 11h30.
Address: Falcon Ridge, R600, Okhahlamba
Phone: 082 774 6398
But does your child need to go to a new school? You might consider how much you're prepared to pay for school fees. Surely, they can't be more than what the most expensive schools in South Africa would have you pay!
5. Dragon Rock Reptile and Nature Park
Discover the fantastic world of reptiles, spiders, and other animals at the Dragon Rock Reptile and Nature Centre. Located in the heart of Champagne Valley in central Berg, the centre offers various display enclosures and interactive experiences. The tours last around one hour and are followed by optional 30-minute walks through the surrounding natural area. Visitors can expect to see many different reptiles up close and learn about their ecology and behaviour.
Opening times: Tour times are according to Natal school holidays. For out-of-season, tours are on Wednesday, Thursday and Saturday at 10h00, 12h00 and 14h00. On Sundays, tours take place at 10h00 and 12h00. For in-season, tours are from Tuesday to Saturday at 10h00, 12h00 and 14h00. Again, for Sunday, excursions take place at 10h00 and 12h00.
Address: Central Berg Road, R600, Cathkin Park
6. Drakensberg Canopy Tour
The Drakensberg Canopy Tour is in the shadow of the towering Cathkin Peak. One of the more exciting things to do in the Drakensberg is perfect for thrill-seekers and nature lovers. The tour takes you through the indigenous forest, allowing you to see rare plants and animals up close. And, of course, the views from the top of Cathkin Peak are breathtaking.
Operating times: Tours are available on selected days. You can get more information when you book.
Address: Cathkin Park
7. The Cavern Drakensberg Resort & Spa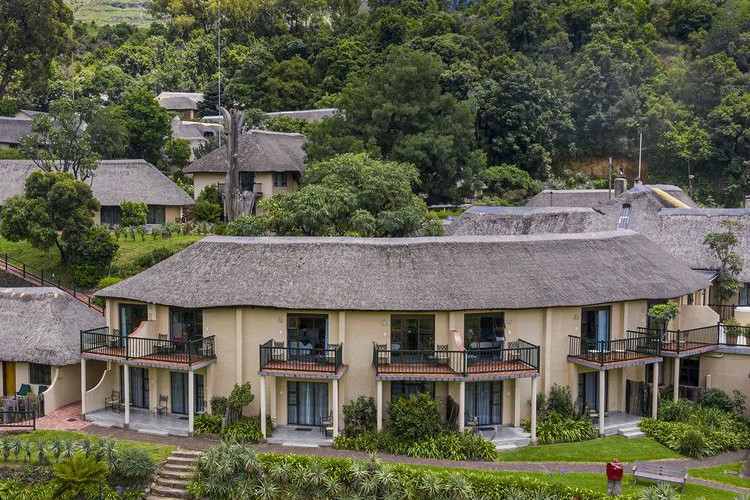 The Cavern Resort & Spa is in the foothills of the Northern Drakensberg in the Amphitheatre World Heritage Site area. Majestic indigenous forests and clear Berg streams surround the Cavern, which is a popular holiday destination for many families visiting the Drakensberg Mountains. The Cavern offers a wide range of activities, including horse riding, hiking, mountain biking, fishing, bird watching, and more. For those looking to relax, our on-site spa offers a range of treatments to rejuvenate the mind, body, and soul.
Address: District Road D119, End of D119, Northern Drakensberg, Bergville
Phone: 036 438 6270
8. Maloti-Drakensberg Park
This majestic park is a multinational property that includes South Africa's uKhahlamba Drakensberg National Park and the Sehlathebe National Park in Lesotho. This is one of the things to do in the Drakensberg for nature lovers. The park is also home to endangered species such as Cape and bearded vultures. Lesotho's Sehlabathebe National Park also harbours the Maloti minnow, a critically endangered fish species only found in this park.
Opening times: Daily from 07h30 to 17h00
Phone: 021 424 1036
9. Royal Natal National Park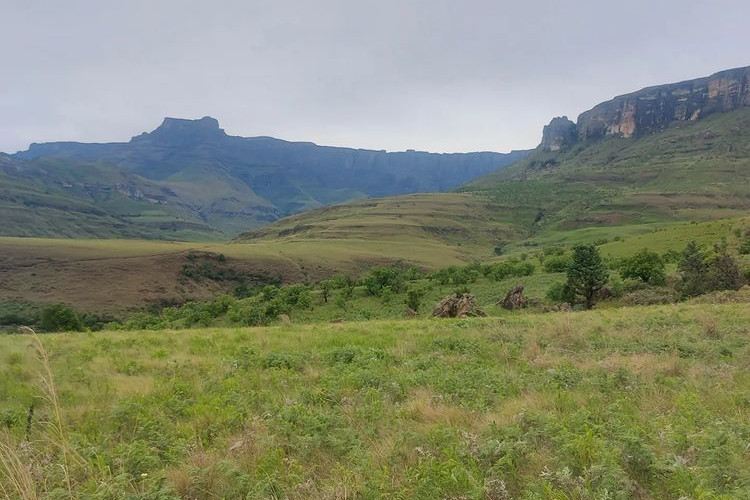 Our next location is world-renowned for its incredible mountain scenery. The park's main feature is the Amphitheater, a 5-km-long rock wall that rises 500m high. At the top of the amphitheatre is Mont-aux-Sources peak, where the Orange River begins its journey to the Atlantic Ocean. Hiking is by far the top activity at Royal Natal National Park. Comprehensive hiking guides are available at the Thendele camp office, the visitor centre, and the main entrance gate. Other great things to do are horse riding, picnicking, swimming, and trout fishing at a dam in the park.
Opening times: The park is open 24 hours daily for accommodated visitors only. Day visitors must observe the gate times.
More Things to Do in the Drakensberg
10. Himeville Museum
Tucked away in Himeville is a gem of a museum, and it's the next item on our list of things to do in the Drakensberg. The Himeville Museum began in 1899 and started offering many exciting exhibits. For example, the venue features fossils, Stone Age artefacts, a comprehensive display of the Bushmen, and African beadwork and artefacts. Each room adds further interest to the fascinating history of South Africa. The displays also show the lives of early settlers, the Anglo-Boer War, and the two World Wars. In other words, there is something for everyone at this charming little museum!
Opening times: Tuesday to Saturday from 09h00 to 15h00 and Sunday from 09h00 to 12h30.
Address: 34 Arbuckle Street, Himeville
11. All Out Adventures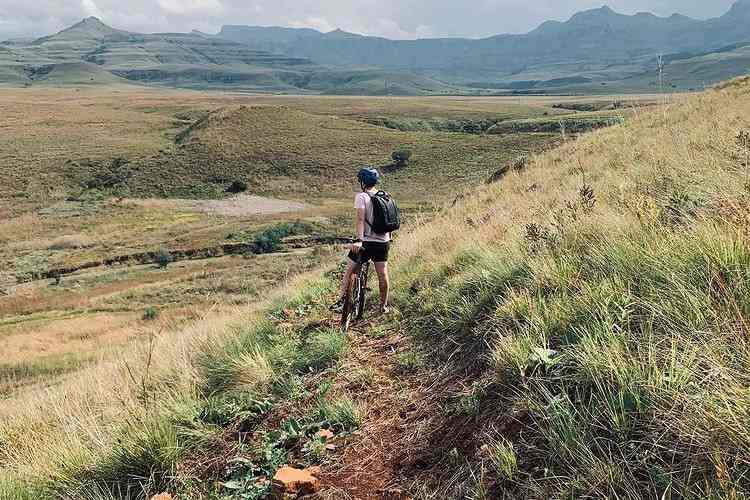 Think you've seen everything there is to see in terms of adventure activities? Think again! All Out Adventures is in the unspoiled Northern Drakensberg, just off the R74. The company offers 10 unique and exciting activities to get your adrenaline pumping. For example, there's a thrilling cable tour, adventure quad trails, and marked mountain bike trails that extend for 150 km. Taking it up a notch, you can also try a hair-raising 17-metre free fall, which you can access via a wooden spiral staircase that leads to the tree tops. And the best part is that all these activities are visible from their coffee shop lawn. So the less adventurous members of the party can relax with a cappuccino and still feel like part of the action.
Operating times: For out-of-season, All Out Adventures operates on Saturday, Sunday and public holidays from 09h00 to 16h30. The tour operator is only available Monday to Friday by appointment only. During school holidays, opening times are daily from 09h00 to 16h30.
Address: Moeggestap Farm Off D119, Bergville
12. Cathedral Peak Hotel
If you're looking for unique accommodation while exploring things to do in the Drakensberg, look no further than the Cathedral Peak Hotel. This venue provides upmarket accommodation and entertainment surrounded by the magnificent peaks of some of the World Heritage site's most impressive mountains.
Address: R394 Cathedral Peak Hotel, Ukhahlamba Drakensberg Park, Cathedral Peak
Phone: 036 488 1888
13. Drakensberg Sun Resort
In the majestic Drakensberg mountains, the Drakensberg Sun Resort is one of South Africa's most popular and loved country hotel retreats. Accommodation choices include 78 beautifully furnished en-suite hotel rooms. Treat yourself to a stay at this resort to experience an exceptional Drakensberg holiday.
Address: R600, Central Drakensburg, Winterton
Phone: 036 468 1000
14. Drakensberg Mountain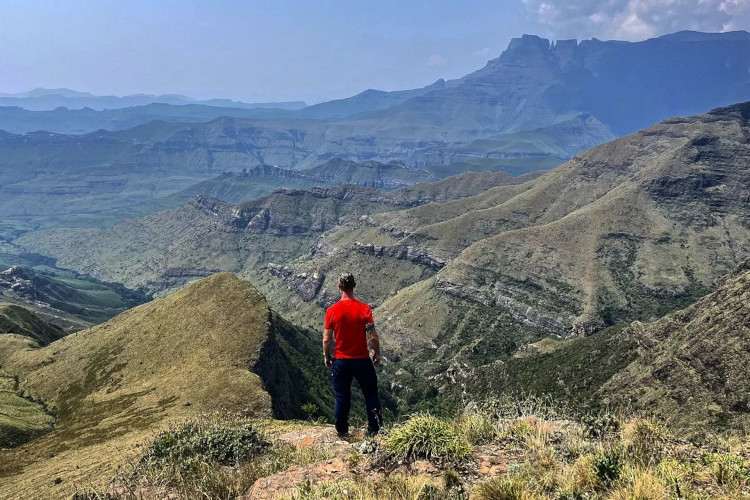 If you're a fan of hiking, then this mountain range is just what you're looking for while exploring things to do in the Drakensberg. The Drakensberg mountain range, which extends along the eastern border of South Africa, offers some of the most stunning scenery in the world. Also, there are hundreds of kilometres of trails to explore, making it a true paradise for any hiker.
15. Cathedral Peak Wine Estate
Now we come to the first and only wine estate in the Central Drakensberg, near the beautiful town of Winterton. The stunning views, high ceilings, crystal chandeliers, and wooden furniture all add to the charm of the beautiful surroundings. The Cathedral Peak Wine Estate offers various red and white wines and many sparkling and dessert wines.
Opening times: Daily from 09h30 to 16h00 (book in advance because the estate also offers a wedding and function venue).
Address: Unnamed Road, Winterton
16. Highmoor Nature Reserve
So you're seeking a nature reserve that offers a little bit of everything while hunting for things to do in the Drakensberg. Then, look no further than the Highmoor Nature Reserve. This 14,749-hectare reserve is in the central region of Maloti-Drakensberg Park. This location is home to incredible plant and animal life, including many indigenous species. In addition to being a haven for biodiversity, Highmoor is well-known for its outstanding trout dams and scenic views.
Opening times: Daily from 08h00 to 18h00
Address: Unnamed Road, Highmoor
17. Giants Castle Camp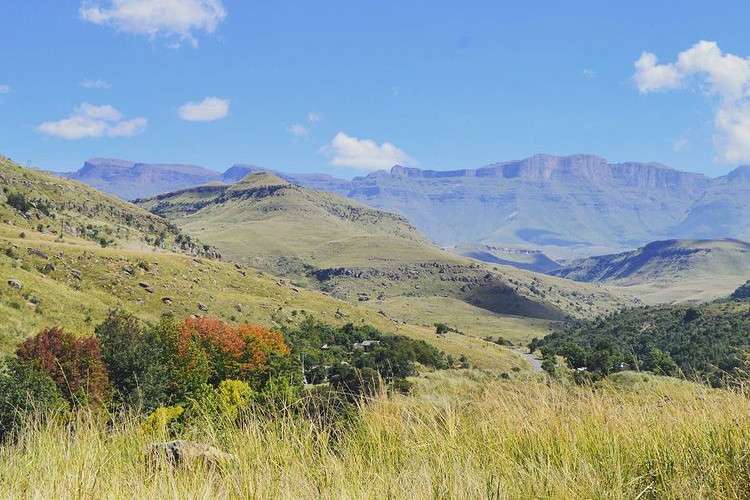 Giants Castle Camp is on a plateau, granting views over the deep valleys running down from the face of the High Drakensberg. This location offers fantastic views for walkers, hikers, ramblers, and enthusiastic mountain climbers. One of the things that makes Giants Castle Game Reserve so unique is its location within the Ukhahlamba Drakensberg Park World Heritage site's Central Drakensberg region.
Opening times: The gates are open from 06h00 to 22h00.
Address: Giants Castle Game Reserve
18. Monkscowl Adventure
Looking for a breathtaking getaway while exploring things to do in the Drakensberg? Look no further than Monkscowl Adventure in the Central Drakensberg region of Kwazulu Natal, South Africa. This hidden gem offers horse trail adventures, stunning views of Champagne Castle and Cathkin Mountain, and comfortable self-catering lodging.
Operating times: Monday to Saturday from 09h00 to 16h30 and Sunday from 09h00 to 16h00
Address: Bell park dam road 4, Bergvlei farm, Winterton
Contact: 072 664 2993
19. Nelson Mandela Capture Site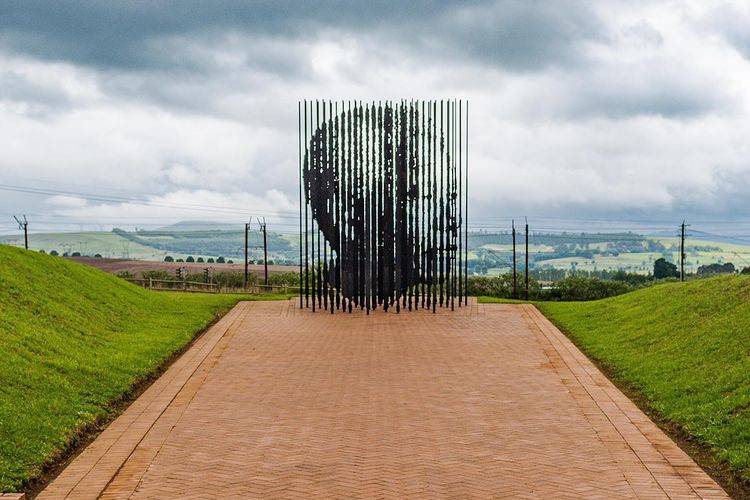 The Nelson Mandela Capture Site is a steel sculpture and visitor centre marking the arrest site of South Africa's world-renowned leader in 1962. The site commemorates this significant historical moment with a beautiful statue and an informative visitor centre.
Opening times: Daily from 08h30 to 16h45
Address: R103 Howick, KwaZulu-Natal
Phone: 072 351 0967
20. Four Rivers Rafting and Adventures
Now for the final item on our list of things to do in the Drakensberg. Are you looking for an exciting, adrenaline-filled vacation? Look no further than Four Rivers Rafting & Adventures in South Africa! They offer a wide range of on-site activities to thrill seekers of all ages, including quad bike hire, ziplining, archery, and paintball. And that's just the beginning—there's more fun in the greater Central Drakensberg, KZN area. So what are you waiting for? Prepare yourself for the adventure of a lifetime!
Operating times: Daily from 08h30 to 17h00.
Address: Central Drakensberg, Winterton, KwaZulu Natal
Frequently Asked Questions
Where in South Africa is the Drakensberg?
The Drakensberg escarpment stretches over 1000 kilometres from the border between Lesotho and the Eastern Cape in the north to the border between Lesotho and KwaZulu-Natal in the south.
What is the Drakensberg known for?
The Drakensberg is well-known for its hiking trails, which cater to all skill levels. In addition, there are fascinating ancient rock art sites in the Southern and Central Drakensberg that reflect the beliefs of the indigenous San people. Many nature reserves with waterfalls and abundant wildlife can also be found in the mountains.
Picture: Dannii Coughlan / Unsplash
Why not: