Pretoria is a great place to live if you like history and the outdoors. The city is known for its many beautiful jacaranda trees, which everyone who visits the area should see. About 70,000 jacaranda trees make Pretoria one of the most beautiful cities in South Africa.
Pretoria is a city with lots of things to see and do. The Union Buildings, the Paul Kruger House, and the Voortrekker Monument are all places in the city that are important to history and culture. Pretoria is also a popular place for families to visit because it has the largest zoo in South Africa.
To help you plan your trip, here is a guide to some of the best things to do in Pretoria.
Pretoria has something for everyone, whether you're looking for adventure, relaxation, or something in between. Check out our deals page. 
1. Voortrekker Monument
The Voortrekker Monument is a must-see attraction for anyone interested in South African history. Located in Pretoria, this iconic structure honours the Afrikaans people who emigrated to South Africa in the 1830s. Its unique architecture, with its curved roof and ox wagon-shaped wings, makes it easily identifiable and a standout among other structures.
Built between 1938 and 1949, the Voortrekker Monument is situated on what is now known as Heroes' Acre. It attracts visitors from around the world who come to learn about this important period in South African history. The entrance fee is only R180, making it a budget-friendly attraction in Pretoria.
---
Also Read: Explore Johannesburg Zoo
---
2. Union Buildings
Both tourists and people who live in Pretoria need to see the Union Buildings. The South African government is based in these grand buildings on Meintjieskop Hill, near the city centre. For many, these buildings are a sign of hope. Their Neo-Baroque architecture is both beautiful and important in terms of history.
Sir Herbert Baker designed the Union Buildings in the early 1900s, and they were finished just before South Africa got its independence from Britain in 1910. They are made of pale sandstone, have two wings of the same size and shape, and are connected by a half-circle colonnade. The President of South Africa's office is in the middle, making it one of the most important buildings in the country.
People who want to see the Union Buildings can take guided tours or just look at the outside. No matter what, they will be amazed by this beautiful and well-known landmark. Make sure to put the Union Buildings on your list of things to do when you visit Pretoria to learn about their long history and see how beautiful they are.
---
Also Read: 5 Breakfast spots in and around the Midlands
---
3. Rietvlei Nature Reserve
The Rietvlei Nature Reserve is a great place to see animals in their natural habitat. The reserve is located around the Rietvlei Dam, and visitors can see animals such as rhinos, buffalo, cheetahs and antelope. Tickets start at only R64 per person, making the Rietvlei Nature Reserve a great day for families and nature lovers.
The Rietvlei Nature Reserve offers an incredible chance for people of all ages to view some of South Africa's most iconic wildlife up close and personal, an experience that cannot be matched anywhere else in Gauteng! Whether you're interested in learning more about conservation efforts or simply wish to have some memorable outdoor family time – make sure you add Rietvlei Nature Reserve to your list!
4. National Zoological Gardens of South Africa
Add the Pretoria National Zoological Gardens to your list of things to do in Pretoria! This family-friendly attraction offers the chance to see over 300 different species of animals, including exotic and indigenous species. The Pretoria Zoo also offers educational programmes that teach children about the importance of animal conservation. Adults can enjoy the zoo for R120, and children can enter for just R80, making it a fun and affordable outing for the whole family.
Operating Times: Monday to Sunday from 8.30am to 5.30pm
Address: 232 Boom St, Daspoort 319-Jr
5. Pretoria National Botanical Garden
Enjoy a walk in the Pretoria National Botanical Garden and see beautiful birds! This garden is home to a wide variety of birds and other small animals like duikers and otters. Spend the day exploring the gardens and seeing nature's wonders from sunrise to sunset.
6. Smuts House Museum
If you're interested in history, be sure to visit Smuts House in Pretoria. This home has been carefully preserved to look just as it did during Dr Jan Christiaan Smuts' lifetime. You'll have the chance to learn about his family and see personal items he used every day, from the artwork on the walls to the books in the library.
The beautifully landscaped grounds around the house make it a perfect spot for a peaceful and enjoyable outing. Don't miss the opportunity to experience the past charm of Smuts House while exploring its history.
7. Freedom Park Heritage Site and Museum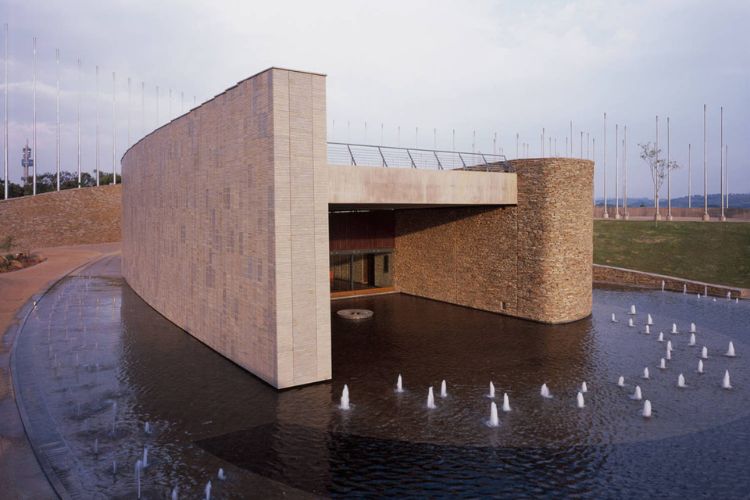 Freedom Park Heritage Site and Museum is a fascinating melange of history, art, and nature – the perfect place to explore! From enjoying South Africa's rich heritage in the Museum of Memory or Garden of Remembrance; admiring sculptures and monuments scattered across three lush parks; taking time for reflection at The Wall Of Names… there's something for everyone. Plus, adults pay just R90, while pensioners & children can visit for only R70 – an absolute steal! So get out there tomorrow and discover Freedom Park.
Address: Koch st &, 7th Ave, Salvokop
8. Groenkloof Nature Reserve
Pretoria is a city full of fascinating places to explore, like the Groenkloof Nature Reserve. This reserve, which is Africa's first wildlife refuge, offers something for everyone. Take a walk along its winding trails, go for a bike ride, or discover historical landmarks like the Voortrekker Monument. Adults can visit the reserve for an entrance fee of R51, while kids and seniors only need to pay half that amount. There are also all-access packages available if you want to try multiple activities. Don't miss out on the chance to explore the Groenkloof Nature Reserve and all it has to offer.
Address: Christina De Wit Ave, Road
9. Mrs Ples – Ditsong National Museum of Natural History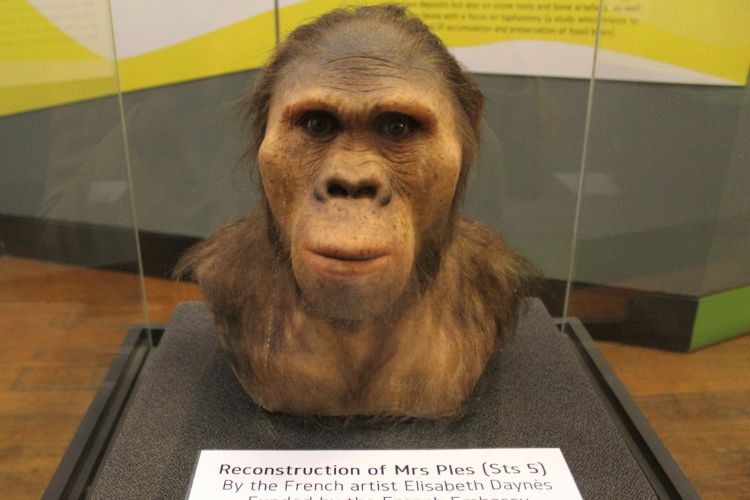 Experience the history and archaeology of South Africa at the Ditsong National Museum of Natural History in Pretoria. This museum is home to Mrs Ples, one of the oldest skulls in the world, as well as other fascinating displays about South African culture. It's also very affordable, with kids paying only R15 and adults paying R30 for entry. Don't miss out on this unique and educational opportunity – visit the Ditsong National Museum of Natural History for an unforgettable experience filled with learning and fun!
Operating Times: Monday to Sunday, 7.30am – 4pm
Address: City Hall, 432 Paul Kruger St, Pretoria Central
10. Pretoria Art Museum
Attention, art lovers! The well-known Pretoria Art Museum is a secret that can be found in the streets of Pretoria. A trip to this art heaven will give you much more than beautiful sights. It won't even break the bank. Here, you can see art from the North Dutch schools and well-known South African artists like Jacobus Hendrik Pierneef, Pieter Wenning, and Irma Stern. Adults, seniors, and students can all get in for less money.
Operating Times: Tuesday to Sunday, 10am – 5pm
Address: Wessels St, Arcadia, Pretoria, 0007
11. Wonderboom Fig Tree – Wonderboom Nature Reserve
The Wonderboom is a 1,000-year-old fig tree with a 5.5-metre trunk diameter. It's one of South Africa's largest trees and part of its own nature reserve, which also includes black eagles and other creatures. You can hike up to it or take a cable car ride for an aerial view – either way, it's definitely worth your time & money. Kids pay just R26, while adult admission comes in at R41… so get ready for some fun under the sun!
Address: 1 Lavender Rd, Annlin West
Fun Things to do in Pretoria
Pretoria has everything: exciting outdoor activities, the best restaurants, the best places to stay, and the best things to do with kids, with a partner, by yourself, or on a tight budget. We'll also tell you about the magnificent views, guided tours, and events in Pretoria that are coming up.
12. Hennops Hiking Trails
Don't worry if you love nature—there are many places to explore in the city! There are many hiking trails with different difficulty levels, so you can choose the right one for you. Even if you'd rather go alone, you're sure to run into other people enjoying the outdoors. Beautiful walking paths in nature are used by all kinds of groups. So don't miss out on that great view and use your break from everyday life to get some good exercise. You can come with friends or find new ones while looking for the right group. Either way, enjoy what's waiting for you at every turn as soon as possible!
13. The Big Red Barn
The Big Red Barn Farm is a fun place to spend a day in Pretoria. Everyone can find something to do here, whether they want to eat at one of the two restaurants, learn about nature on a treetop tour or in a clay painting class, or get their daily exercise on the walking and biking paths. Not only that, but if you want to learn more about farming, they have covered everything. Spend time with your family and friends in this amazing place. You are welcome at the Big Red Barn Farm.
Address: 7 Nelson Rd, Sunlawns AH, Olifantsfontein, 1666
14. Ludwig's Roses
Ludwig's Roses farm is a great place for people who love flowers! With over a million rose bushes in bloom, you will see beautiful colours, smell calming fragrances, and hear bees buzzing. You can also pick your own roses or learn how they are grown. Don't miss out on this experience!
Operating Times: Monday – Saturday 8am – 5pm; Sunday, 9am – 5pm
Address: 61 Haakdoornlaagte, Pretoria 0002
15. Loftus Versfeld Stadium
The rugby stadium is the home of the Bulls rugby team. It's worth going there to watch games because the atmosphere is great, and you'll laugh out loud at least ten times at comments made and sayings shouted by individual members of the spectator crowd.
Address: 416 Kirkness St, Arcadia, Pretoria, 0007
16. Hennops Offroad Trail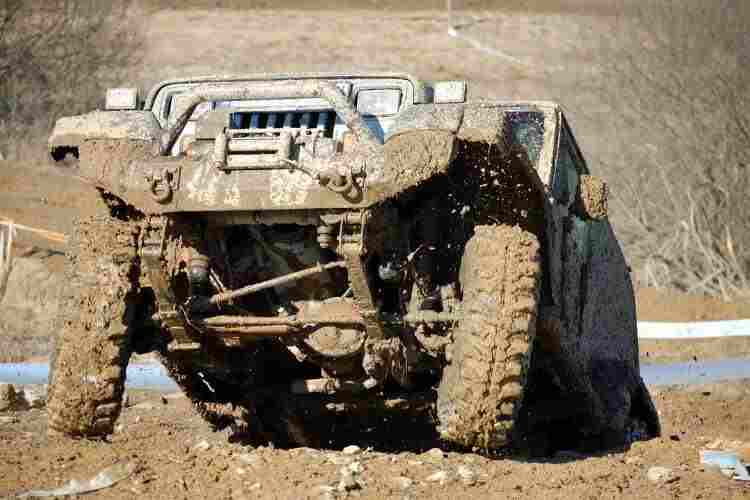 Do you have a lot of experience driving a four-wheeler or are you new to it? Either way, this trail is for you! If your car has two seats (or even if one of them is jammed in the back), we'll let it coast around our course – all for only R250. Adults are R100, and kids get a special price of half that – so load up everyone who fits into the vehicle and get ready to hit the track!
Contact: 082 825 9205
Operating Times: Monday – Sunday 8:30am – 2pm
Address: R511 Gauteng, Pretoria, 0001
17. Mandela Statue
The Nelson Mandela monument in Pretoria, South Africa, is a 9-meter-tall tribute to one of the world's greatest fighters for freedom. You can learn about his life at this iconic place, which is situated on the grounds of the Union Buildings. This is much more than just a sightseeing spot; you can also learn about truly remarkable stories from South African history as you trace their journey towards independence!
Address: Union Buildings Gardens
---
Also Read: The 20 Best Restaurants in Bloemfontein
---
18. South African Air Force Museum
The SAAF Museum in Pretoria is a great place to learn about South African aviation history. You can see old aeroplanes and equipment and watch interesting movies about the role the SAAF played in different wars. No wonder it's one of the most popular attractions in the city!
Address: Old Johannesburg Rd, Valhalla, Pretoria
19. Jan Cilliers Park
Jan Cilliers Park is great for taking a break and look out over Pretoria. The park is on 4.5 hectares of land in Groenkloof. From there, you can see the Union Buildings and walk through gardens with native plants. You might even see birds like proteas, sunbirds, or louries! If you're lucky, you might even see klipspringers or grysboks. So why not have a picnic in Jan Cilliers Park?
Address: Corner and, Wenning St & Broderick St, Groenkloof, Pretoria, 0027
20. Magnolia Dell Park
Magnolia Dell Park is a great place to go on your next adventure in Pretoria. The majesty of the park's surroundings, like Bailey's Muckleneuk, Walkerspruit, and even the tall trees, adds to its peaceful beauty. But that's not all. A statue of Peter Pan proudly stands on top of one of the dams, making this a truly unique place to visit. Plus, things to do like fishing, hiking, and having picnics are close by, so why wait? Prepare to make some great memories today at Magnolia Dell Park.
Address: Queen Wilhelmina Drive & University Rd, Bailey's Muckleneuk, Pretoria, 0002
21. Ditsong Kruger Museum

The Kruger House Museum is a museum that is in an old house in Pretoria, South Africa. The museum has the original house where Paul Kruger and his family lived at the end of the 19th century. Kruger was President of the Zuid-Afrikaansche Republiek (ZAR) at the time. There are also two display halls and the State Railway Coach that President Kruger used. At the Kruger House Museum, people can take tours and go to events.
Address: 59 WF Nkomo St, Pretoria Central, Pretoria, 0002
Fun Things to do in Pretoria For Couples
You can spend a romantic weekend in the beautiful city of Tshwane. There are lots of things to do in the city, and the scenery is great for couples. Take a walk through a park or have dinner with someone you care about. And what could be more romantic than sleeping under a star-filled sky surrounded by beautiful Jacaranda trees in full bloom in Menlo Park? Do yourself and your partner a favour and book that getaway now.
22. Lovers Corner – Intiem Love Bridge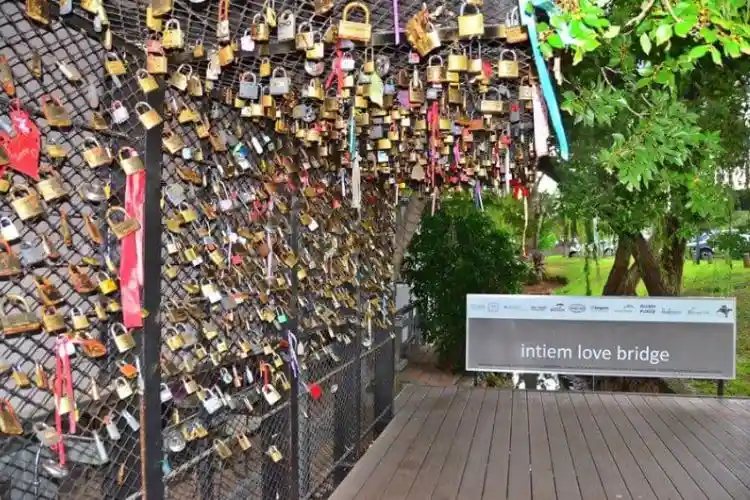 The Intiem Love Bridge in Pretoria is a beautiful and romantic place, perfect for a walk with your partner. There is also a memory wall where you can attach a lock with your partner's name on it. If you're ever in Pretoria, be sure to visit this special place!
Address: Walkerspruit, Pretoria, 0181
23. Party at Park Acoustics

Park Acoustics is a monthly outdoor music festival that happens at the Voortrekker Monument and features some of the best local musicians.
Address: Eeufees Rd, Groenkloof, Pretoria, 0027
24. Brooklyn Theatre
One of the best things to do at night in Pretoria is go to the Brooklyn Theatre. This is a great place for a date. Check ahead of time to see if there are any special events happening that you and your partner would enjoy.
Address: 378 Queen's Cres, Lynnwood, Pretoria, 0181
25. Menlyn Maine Central Square
Menlyn Maine Central Square is a mixed-use development in Pretoria's modern, new urban city precinct. It has a boutique-style mall with more than 50 carefully chosen stores, restaurants, and entertainment options, as well as a state-of-the-art Virgin Active Classic Collection gym.
Address: 180 Amarand Ave, Waterkloof Glen, Pretoria, 0063
What to do and Where to Stay in Pretoria
Pretoria is Johannesburg's sister city, but it has its own interesting history, culture, and surprises. Instead of just passing through on your way north or west, it's better to stay for a night or two.
26. Get Enchanting Views at Magalies Mountain Lodge
Magalies Mountain Lodge is a great place to stay for the night if you're in the Magalies Mountains. The lodge is located at the base of these mountains, so you can enjoy the peace and quiet of nature. This offer includes access to outdoor activities, a place to stay for the night, and spa treatments. Plus, you'll get to experience the beauty of the Magalies Mountains as your backdrop.
Address: 3 Susan Avenue Phianna AH, Vontina, Pretoria, 0086
Deals: Check out our latest Magalies Mountain Lodge Deal valued at R899.
27. Leopard Kruger Lodge

With a one-night stay for two at Leopard Kruger Park, you can get away from the city and enjoy all that Marloth has to offer. Leopard Kruger Lodge is a lodge in Marloth Park that is great for families. It is a breath of fresh air and has a lot of things for young and old people to do.
The Leopard Kruger Lodge has four rooms, each with a bathroom. Room 1 has a queen-sized bed, a bathroom with a tub, and a cot for a baby. Room 2 has a shower, two single beds, and a 3/4 bed. There is a queen-sized bed and a shower in Rooms 3 and 4. There is also a pool and a place to grill at the lodge.
Address: 4082 Luiperd St, Marloth Park
Deals: Check out our latest Leopard Kruger Lodge Deal valued at R799.
Things to do in Pretoria For Free
When you look into some fun and unusual things to do in Pretoria, you'll find that there are also a lot of free things to do. Pretoria has something for everyone, from museums to things to do outside. Here are a few of the many free things to do in Pretoria.
28. Austin Roberts Bird Sanctuary
The Austin Roberts Bird Sanctuary was named after J Austin Roberts. He was a great bird expert in South Africa. He did everything by himself! The University of Pretoria gave him an honorary doctorate because he did so many things, like write the standard reference books on birds and mammals in South Africa. On February 26, 1985, it was official that the bird sanctuary was a nature reserve.
Contact: 012 440 8316
Address: Corner of and Roper St & Boshoff St, Muckleneuk, Pretoria
29. Hazel Food Market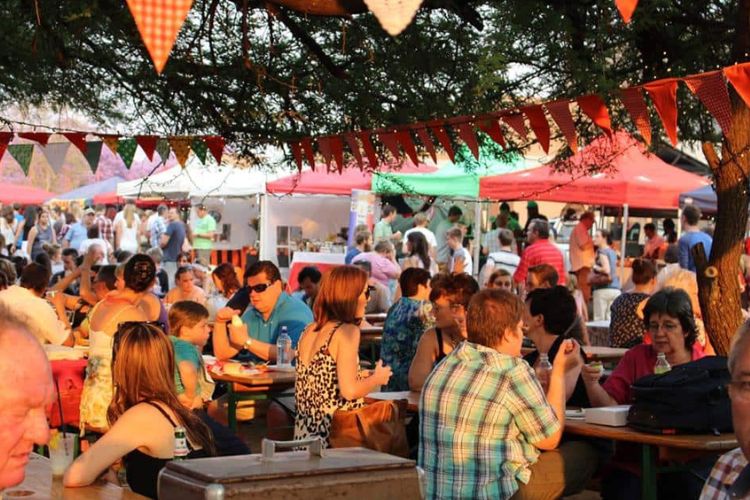 The Hazel Food Market in Pretoria is open on Saturdays from 8am to 2pm, and it's definitely worth a visit. There are more than 70 vendors selling things like artisanal bread, fresh produce, flowers, baked goods, and local meats like biltong.
Contact: 078 593 7716
Address: 378 Queen's Cres, Lynnwood, Pretoria, 0081
30. Moreleta Kloof Nature Reserve
The Moreleta Kloof Nature Reserve in Pretoria is a 100-hectare wild area at the base of the Moreleta Kloof mountain range. At one point, a dairy farm on the reserve was turned into a restaurant where people could eat and watch the animals parade by.
Contact: 012 358 1510
Address: Helios St, Moreletapark, Pretoria, 0044
31. Market@theSheds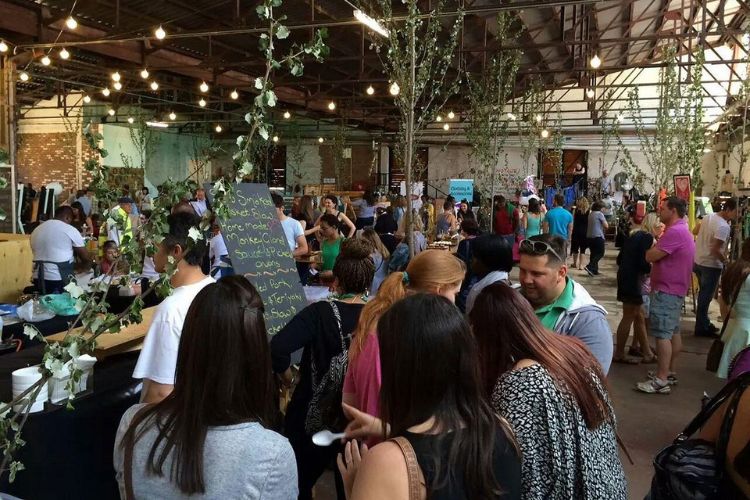 Pretoria's Market @The Sheds takes place on the last Saturday of the month, and it's a blast. The market in Pretoria is a calm gathering spot where locals enjoy tasty cuisine and live music.
Address: 387 Helen Joseph St, Arcadia, Pretoria, 0001
32. Irene Village Market
Irene's Big Red Barn is where the Irene Village Market is held once a month. People sell their arts and crafts there. People have written about the market because it is a place where artists and customers can meet and because it is fun for the whole family. Exhibitors and the things they sell have to go through a strict process to make sure they only sell real works of art and craft. The quality of the South African crafts sold at this market is known all over the world. It is on the beautiful grounds of the Sunlawns Estate and has beautiful views of the grasslands and the Kaal River.
Operating Times: Saturdays, 8am – 1:30pm
Address: 7 Nelson Rd, Sunlawns AH, Olifantsfontein, Pretoria, 1666
33. Fort Klapperkop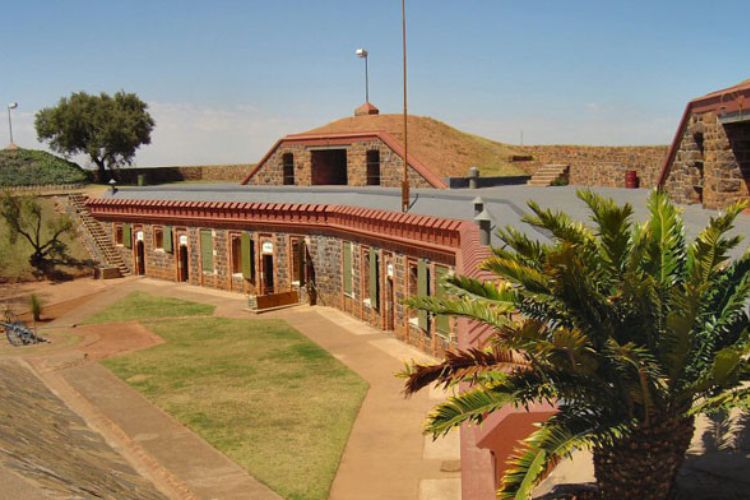 Fort Klapperkop was a fort that protected Pretoria during the Anglo-Boer War. It has been renovated and is now a museum displaying furniture and artefacts from the war. It is open every day from 10 am to 5 pm.
Address: Johann Rissik Dr, rylaan, Pretoria, 0105
34. Burgers Park
Burgers Park is a park in South Africa close to the city centre. It was built as a botanical garden in the 1870s and is now a South African national monument.
Operating Times: Weekly 7am to 7:30pm
Address: Thabo Sehume St & Jacob Maré Streets, Pretoria Central, Pretoria, 0001
Restaurants in Pretoria
If you want to try something new regarding food, you should check out the city's busy food markets. A popular place is the Lynnwood store, Hazel Food Market. But there are other places, too, like Pretoria Boeremark in Silverton, which is thought to have the best pancakes you'll ever eat.
Another place is Market@theSheds in Arcadia, where local entrepreneurs can show off their work. And last but not least is Irene Village Market in Olifantsfontein, which has been going strong since 1989. Additionally, there is a plethora of restaurants in Pretoria East if you ever find yourself in the area.
Check out some restaurant deals below to save big on your next restaurant outing.
35. The Blue Crane Restaurant and Bar
The Blue Crane Restaurant and Bar, one of the top restaurants in Pretoria, offers many private or business event options. There is a formal dining area next to the fireplace, a coffee deli on the outside deck of the expanded restaurant, and a bar on the second floor with a view of the dam and the bird sanctuary.
Contact: 012 460 7615
Operating Times: Monday – Wednesday 8am – 3pm; Thursday and Friday, 8am – 10pm; Saturday 9am – 10pm; Sunday 9am – 3pm
Address: 156 Melk St, Nieuw Muckleneuk, Pretoria, 0181
36. The Tap Room – Lanseria

If you want to do something fun this weekend, you can go to the Copper Lake Breweries in Lanseria. You and your friend can each get two gourmet pizzas, and there is usually live music or quizzes going on. Also, you can get two meals for the price of one if you go on the weekend. After eating pizza, you can explore the Lanseria area, which has lots of things to see and do.
Contact: 083 6331 706
Address: 17 Main Avenue Sunrella, Lanseria, Gauteng

Deal: Any 2 gourmet pizza's for two people

37. Hillside Tavern
The Hillside Tavern is a great place to visit whether you live nearby or are just visiting the area. The steaks here are award-winning, and there is a long list of wines to choose from. If you try the Golden T-Bone steak, you'll see why it's one of Pretoria's best places to eat!
Contact: 012 348 5505
Address: 320 The Hillside St, Lynnwood, Pretoria, 0081
38. Grab a cold one at Capital Craft
If you like craft beer, you will love this restaurant because they always have new beers. If you're not a vegetarian, you should try their new beef burger with black mushrooms and white cheddar. The BBQ pulled pork sandwich and the Van Coke Smoke burger are also great options.
Address: 320 The Hillside St, Lynnwood, Pretoria, 0081
Things to do with Kids in Pretoria
There are many things to do in Pretoria with your kids if you want to find something to do with them. Your whole family can find things to do that will keep them busy for days.
38. Acrobranch Pretoria
This obstacle course is perfect for people who want to try something new. A fun way to get outside, get some fresh air, and use up some extra energy.
Contact: 086 999 0369
Address: Old, 18 Honingnestkrans Street, Soutpansberg Rd, Pretoria, 0110
Deal: R259 for 2 people Acrobranch deal.
39. Ann Van Dyk Cheetah Centre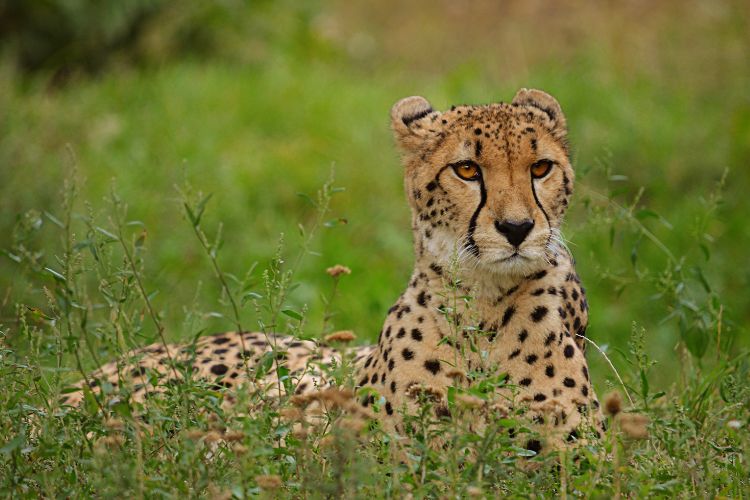 The Ann van Dyk Cheetah Centre was named after a woman who saved cheetahs and other animals. The centre used to be called the De Wildt Cheetah Centre, but the name was changed to show how important van Dyk's work was.
Contact: 063 693 7403
Address: R513, Plot 119 De Wildt, 0251, Pretoria
40. Hillside Tavern

At Hillside Tavern, customers are treated with the same comfort and friendliness that one would expect from family or friends. Guests can relax and spend quality time with each other in an atmosphere that feels more like being at home than in a restaurant. Hillside tries to make every visit unique, whether it's a date night or a get-together with family or close friends.
Hillside has great food, great service, and a friendly atmosphere for everyone who comes in. Whether it's breakfast, lunch, dinner, or brunch, guests can be sure that each meal will be memorable and enjoyable. All of their signature dishes are made with fresh, locally sourced ingredients whenever possible. This means that every time a guest comes in, they can be sure to have an authentic dining experience. The restaurant is also proud of its helpful staff, who make sure everything runs smoothly all night long.
Contact: 012 348 5505
Address: 320 The Hillside St, Lynnwood, Pretoria, 0081
Find Things To Do In Pretoria By Category
Related Posts:
Frequently Asked Questions About Things To Do in Pretoria
We've compiled a quick list of frequently asked questions covering everything you can do in Pretoria.
What are the top attractions to visit in Pretoria?
1. Voortrekker Monument
2. Union Buildings
3. Rietvlei Nature Reserve
4. National Zoological Gardens of South Africa
5. Pretoria National Botanical Garden
What are the most popular things to do in Pretoria with children?
1. Acrobranch Pretoria
2. Ann Van Dyk Cheetah Centre
Things you do on a date in Pretoria are:
1. Ludwig's Roses
2. Market@theSheds
What are the best outdoor activities in Pretoria?

Is Pretoria Safe
Pretoria is one of the safest cities in South Africa to visit in terms of safety for tourists. Foreigners are extremely unlikely to be the victims of violent crimes. Visitors must, however, always use caution and refrain from risking their safety.