Some call it the Jacaranda City, others call it Tshwane. But one thing's for sure: you will find great appeal in the city of Pretoria – history buffs to nature enthusiasts alike. Are you ready to fall deeper in love with the mauve blossomed tree-lined streets with every step you take?
In this guide, you will find some of the best things to do in Pretoria. 
Among the many reasons to visit Pretoria are the abundance of sights to see, restaurants, the stunning architecture and accommodation, and the warm welcome from the people of the city.
Check out our deals page or click the link below to see what's on today in Pretoria. 
Planning a trip to Pretoria Check out these pages below:
Things to do in Pretoria Today
Pretoria is a major city with a small-town feel. Nothing says it better than some of the top attractions mentioned below. These first 10 outstanding Pretoria attractions are the city's backbone. They embody the breathtaking natural beauty, rich history, superb food and drink spots, and restaurants that have made Pretoria a popular destination for tourists. Your journey will not be complete unless you visit each of these locations.
1. Voortrekker Monument
Marvel at the national heritage site called the Voortrekker Monument! Featuring distinct architectural design, this site acknowledges the Afrikaans settlers who settled in the country during the 1830s. General Admission is R180.
Address: Eeufees Rd, Groenkloof 358-Jr, Pretoria, 0027
2. Union Buildings
The official government seat, also known as the Union Buildings, is a prominent landmark of Pretoria. Pack a picnic basket and find a spot on the 285m wide lawn to set things up. Have a look at the 9m statue of Madiba while you're there! General Admission is FREE.
Address: Meintjieskop, off, Government Ave, Arcadia, Pretoria, 0083
3. Rietvlei Nature Reserve
Another remarkable site is the Rietvlei Nature Reserve. As it encompasses the Rietvlei Dam, it is said to be the largest game reserve, within city borders, in the world. Here you can find rhino, buffalo, cheetah, antelope and more. Tickets start from R64.
Contact: 011 381 3100
Address: 14 Game Reserve Ave, Rietvallei 377-Jr, Pretoria, 0181
4. National Zoological Gardens of South Africa
Kids will forever be fascinated by mighty animals (let's face it – adults too). So, head to the National Zoological Gardens with them!
Operating Times: Monday to Sunday from 8:30am to 5:30pm
Cost: Adults R120, Children R80
Address: 232 Boom St, Daspoort 319-Jr, Pretoria, 0001
5. Pretoria National Botanical Garden
Are you an avid bird-watcher? Then the 76ha Pretoria National Botanical Garden would equate to the perfect paradise, as it hosts more than 220 species of birds. Look out for other small animals like duikers and otters.
Operating Times: Monday to Sunday from 8am to 6pm
Address: 2 Cussonia Street, Brummeria, Pretoria, 0184
6. Freedom Park Heritage Site and Museum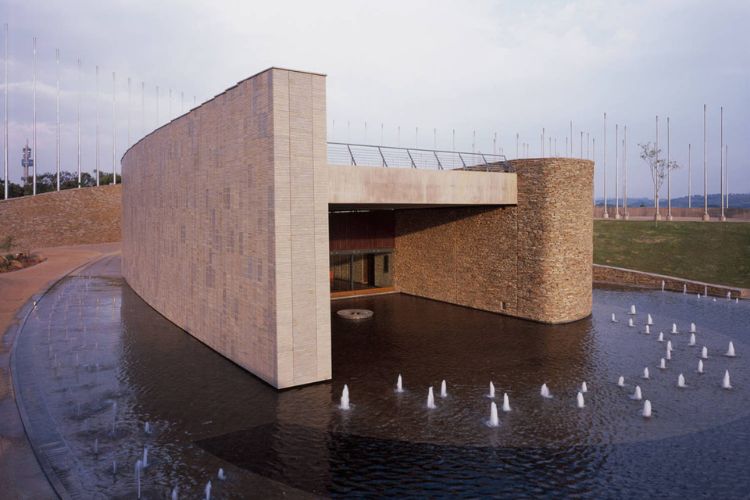 Take the family along to Freedom Park, one of our country's most ambitious heritage projects commemorating South Africa's rich history. It's R90 for adults and R70 for children and pensioners.
Address: Koch st &, 7th Ave, Salvokop, Pretoria, 0002
7. Groenkloof Nature Reserve
Did you know that Groenkloof Nature Reserve is the first and oldest game sanctuary in Africa? You can navigate this momentous site on foot, on a mountain bike trail, or on a guided horse trail. It's R51 for adults and R32 for children and pensioners. There are additional costs for vehicles and other amenities
Operating Times: Monday to Sunday, 6am – 6pm
Address: Christina De Wit Ave, Road, Pretoria, 0027
8. Mrs Ples – Ditsong National Museum of Natural History
Mrs. Ples (or Mr. Ples, as some scientists insist) – is the most com­plete skull of an Aus­tralo­p­ithe­cus Africanus ever dis­cov­ered. It was found at the Cradle of Humankind, in Sterkfontein, back in 1947. You can visit 2.1 million-year-old Mrs. Ples at the Ditsong National Museum of Natural History.
Operating Times: Monday to Sunday, 7:30am – 4pm
Cost: Adults R30, Children R15
Address: City Hall, 432 Paul Kruger St, Pretoria Central, Pretoria, 0001
9. Pretoria Art Museum
Art lovers flock to Pretoria Art Museum! There you will find antique art pieces by North Dutch School dating back to the 17th Century. You will also find works by Henk Pierneef, Pieter Wenning and Irma Stern. Have a look at these exhibitions for only R25 (adults), R12 (pensioners) or R7 (learners)
Operating Times: Tuesday to Sunday, 10am – 5pm
Address: Wessels St, Arcadia, Pretoria, 0007
10. Wonderboom Fig Tree – Wonderboom Nature Reserve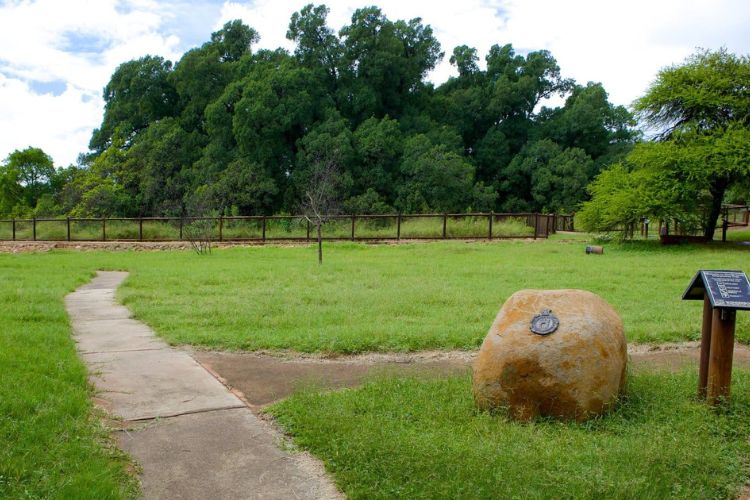 The Wonderboom (Afrikaans for "tree of wonder") is a 1000-year-old fig tree. This national monument is located in the Wonderboom Nature Reserve – a residence for a breeding pair of black eagles and other small animals. This tree stands at a height of 25m featuring the main trunk with a width of 5.5m.
Operating Times: Monday to Sunday, 7am – 5pm
Cost: Adults R41, Children R26
Address: 1 Lavender Rd, Annlin West, Pretoria, 0182
Fun Things to do in Pretoria
Whether you're looking for thrilling outdoor adventures, the best restaurants, accommodation, or things to do with kids, couples, alone, or on a budget, Pretoria has it all. We'll also give you a sneak peek into the top attractions and upcoming tours and events that Pretoria has to offer. 
11. Hennops Hiking Trails
Pretoria is a paradise for outdoor enthusiasts. Within the city limits, there are many hiking opportunities like the Hennops Hiking Trail. Although a solo walk in the woods can be very therapeutic, it is safer to hike in a group. Because there are so many nature lovers, there are many groups to choose from.
Address: R511, Pretoria, 0001
12. The Big Red Barn
The Big Red Barn Farm venue is a complex precinct located on the Sunlawns farm. Among the attractions accessible at the venue are two restaurants, clay painting, treetop excursions, walking, running, and cycling pathways.
Contact: 072 617 7667
Address: 7 Nelson Rd, Sunlawns AH, Olifantsfontein, 1666
13. Ludwig's Roses
A trip to the farm, the original nursery, is a once-in-a-lifetime event. A sea of color and scent is created by a million rose bushes in full bloom.
Contact: 012 941 9251
Operating Times: Monday – Saturday 8am – 5pm; Sunday, 9am – 5pm
Address: 61 Haakdoornlaagte, Pretoria 0002
14. Bird Aviation
Anyone who's ever dreamed of taking to the skies should take advantage of this opportunity to get a taste of what it's like and, if they like it, consider enrolling in a full-flight training program! Get a detailed lecture followed by an enjoyable training flight on a real plane! This is definitely one of the most adventurous things to do in Pretoria. 
Contact: 072 400 6752
Address: Hangar 1,Baron Avenue, Vereeniging, 1936
Deal: Get an Introductory Flight Experience valued at R1,999
15. Hennops Offroad Trail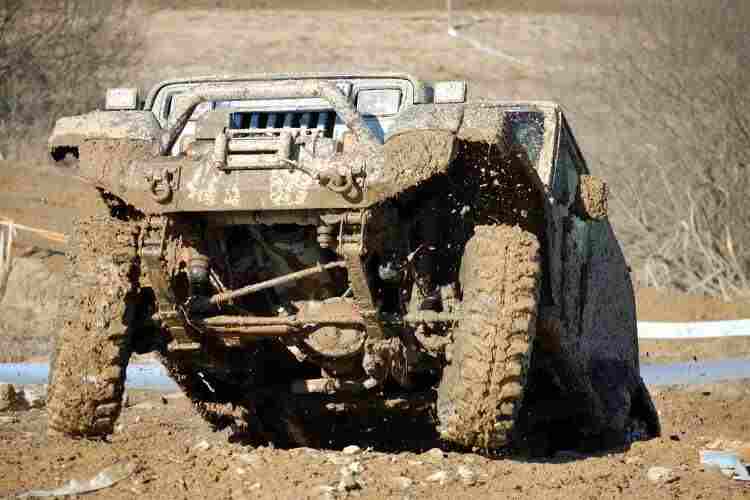 This trail is intended for all levels of four-wheel drivers, from beginners to seasoned veterans, to enjoy the thrill of four-wheeling in its purest form. R250 for each car that includes up to 2 people, R100 per adult, and R50 per kid.
Contact: 082 825 9205
Operating Times: Monday – Sunday 8:30am – 2pm
Address: R511 Gauteng, Pretoria, 0001
16. Mandela Statue
The 9-meter-tall monument of Nelson Mandela, former president of South Africa and anti-apartheid activist, sits on the grounds of the Union Buildings in Pretoria, Gauteng.
Address: Union Buildings Gardens
17. South African Air Force Museum
The purpose of the SAAF Museum is to preserve and exhibit objects and documents connected to the history and traditions of the SAAF as well as military aviation.
Contact: 012 351 2236
Operating Times: Monday – Friday, 8am – 3pm Saturday 8:30am – 1pm 
Address: Old Johannesburg Rd, Valhalla, Pretoria, 0185
18. Jan Cilliers Park
Jan Cilliers Park is located in the Groenkloof neighborhood of Pretoria. Protea Park is a 4.5-hectare park on Klapperkop's northern slopes. The park features native greenery as well as excellent views of the city and the Union Buildings.
Address: Corner and, Wenning St & Broderick St, Groenkloof, Pretoria, 0027
19. Magnolia Dell
Magnolia Dell Park is a park in Pretoria, South Africa, located near Bailey's Muckleneuk. The Walkerspruit surrounds the park, which is located in the sharp-angled crook between Queen Wilhelmina Avenue and Justice Mahomed Street. The park is encircled by tall trees, and the aforementioned brook has a dam in the center with a monument of Peter Pan.
Address: Queen Wilhelmina Drive & University Rd, Bailey's Muckleneuk, Pretoria, 0002
Fun Things to do in Pretoria For Couples
In Pretoria, being romantic does not need much effort. Imagine this: spectacular views against the background of blooming Jacaranda trees – what a way to set a romance-filled scene! Now you just need a few dates to fill the itinerary…
20. Lovers Corner – Intiem Love Bridge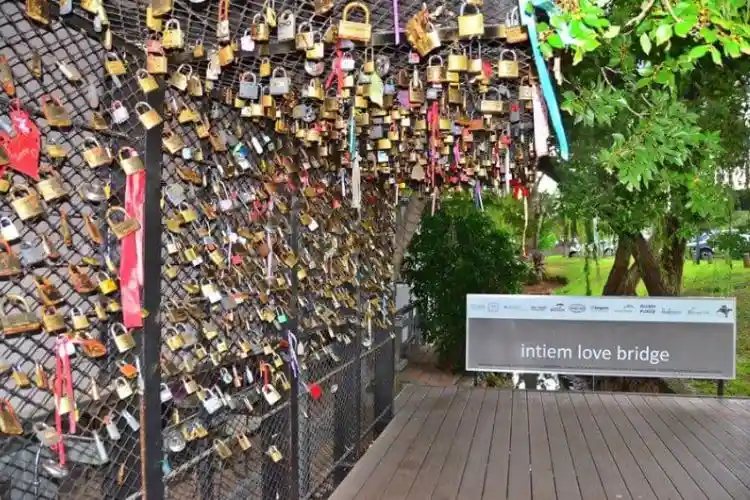 With more lush greenery, you probably already knew Intiem Love Bridge would make this list. Located in Magnolia Dell Park, you and your special person can seal your love with a personalised lock added to the large memory wall at the start of the bridge.
Address: Walkerspruit, Pretoria, 0181
21. De-Stress With a Couples Spa Package
Feline Beauty Labs is a lovely place to spend time with your friends and family. Your backs, hands, feet, and shoulders will all be massaged in addition to your heads, necks, and backs.
Contact: 084 467 3079
Address: Feline Beauty Labs, 501 Skukuza Street Faerie Glen
Deals: Check out our latest Feline Beauty Labs valued at R899.
22. Three-Course Meal In Waterkloof Heights – Priva Restaurant
It's a great way to rekindle the romance in your relationship if you dress up and dine at a posh restaurant with the people you care about the most. This restaurant lounge's lavish and wonderful atmosphere epitomizes the meaning of elegance, and it will seduce you with a fine-dining experience you won't soon forget.
Contact: 012 346 4849
Address: Priva Restaurant, 103 Club Avenue Waterkloof Heights Pretoria
Deals: Check out our latest Priva Restaurant Deals valued at R699.
23. Brooklyn Theatre
Brooklyn Theatre is a great date night option in Pretoria, and one of the city's best nighttime attractions. To ensure a wonderful evening for you and your loved one, always check ahead of time to see if the theater has any special events that might improve your experience.
Contact: 067 415 3365
Address: 378 Queen's Cres, Lynnwood, Pretoria, 0181
24. Three-Course French Cuisine – Brasserie De Paris
Although Brasserie De Paris is not situated in the city of love, its excellent food rivals that of any other establishment. Brasserie De Paris, housed in the elegant Karl Jooste home and serving French-inspired a la carte food, offers visitors a really stunning dining experience.
Contact: 012 460 3583
Address: Brasserie De Paris, 381 Aries Street Waterkloof Ridge, Pretoria
Deals: Check out our latest Brasserie De Paris Deals valued at R949.
Where to Stay in Pretoria
Joburg gets all the attention, but its sister city, Pretoria, has a rich history, culture, and a few surprises of its own. Staying for a night or two instead of passing through on your way north or west is a good idea.
25. Get Enchanting Views at Magalies Mountain Lodge
Experience peace and quiet at the foot of these world-famous mountains, far from the crowds of the city. The Magalies Mountains serve as the perfect backdrop for this package, which offers peace and quiet, outdoor activities, an overnight stay, and spa pampering. Call to book. 082 551 2681
Address: 3 Susan Avenue Phianna AH, Vontina, Pretoria, 0086
Deals: Check out our latest Magalies Mountain Lodge Deal valued at R899.
26. A Decent Getaway Near the City – Zoe Bush Lodge
Visitors to Zoe Bush Lodge are able to reconnect with nature and take a breather on the farm's beautiful grounds. You'll have access to a beautiful garden, delicious breakfasts, and free WiFi while staying in their cozy, air-conditioned rooms.
Operating Times: Call to book. 076 981 8352
Address: Plot 344 Tambotie St, Grootvlei, Pyramid, 0120
Deals: Check out our latest Zoe Bush Lodge Deal valued at R899.
27. Stay at Seasons Golf, Sport, and Spa for a midweek retreat
The Seasons is the ideal location for a brief escape from Johannesburg and Pretoria. This resort, situated at the base of the Magalies Mountains, provides true relaxation and rejuvenation. Even though it's only an hour and twenty minutes from Johannesburg and fifty minutes from Pretoria, you'll feel like you're in another world! Call to book. 0800 008 710
Address: 116 Old Rustenburg Road Hartbeespoort, Brits, 0250
Deals: Check out our latest Midweek stay in Brits valued at R2,999.
Things to do in Pretoria For Free
After you've had a look at some fun and unusual things to do in Pretoria, you'll see that there are also loads of free things to do as well. From visiting museums to exploring nature, Pretoria has it all. There are many things to do in Pretoria for free and here are some of them:
28. Austin Roberts Bird Sanctuary
It is located in the Walkerspruit Open Space System in the Nieuw Muckleneuk suburb of Pretoria and covers an area of 11.76 hectares.
Contact: 012 440 8316
Cost: Free
Address: Corner of and, Roper St & Boshoff St, Muckleneuk, Pretoria
29. Hazel Food Market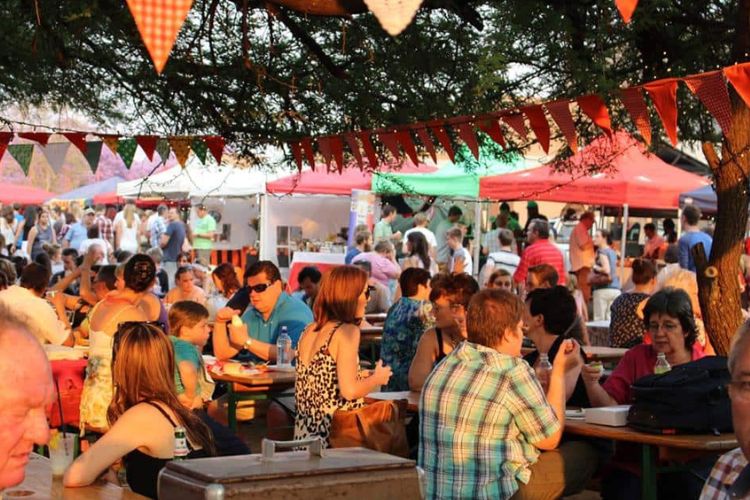 A visit to the Hazel Food Market on Saturdays, 8am – 2pm in Pretoria is a must. More than 70 vendors offer everything from artisanal bread to fresh fruits and vegetables, flowers, baked products, and local meats like biltong.
Contact: 078 593 7716
Cost: Free
Address: 378 Queen's Cres, Lynnwood, Pretoria, 0081
30. Moreleta Kloof Nature Reserve
The Moreleta Kloof Nature Reserve is a 100-hectare wild area at the base of the Moreleta Kloof mountain range. At one point, the reserve's dairy farm was turned into a restaurant where people could eat and watch the animals parade by.
Contact: 012 358 1510
Cost: Free
Address: Helios St, Moreletapark, Pretoria, 0044
31. Market@theSheds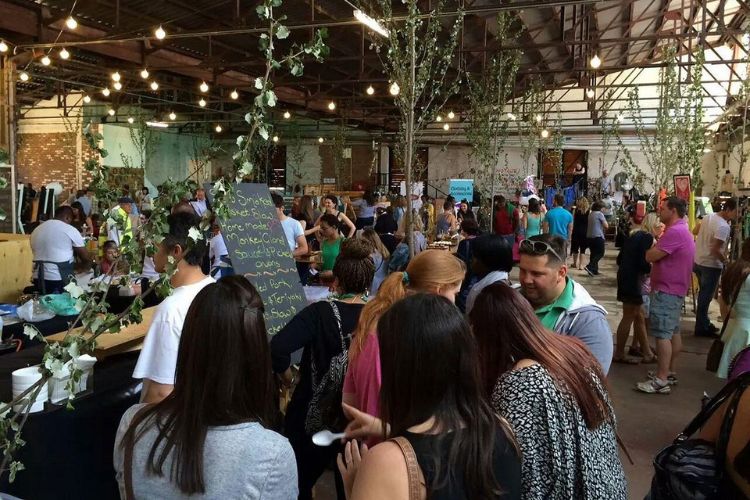 Pretoria's Market @The Sheds takes place on the last Saturday of the month, and it's a blast. The market in Pretoria is a calm gathering spot where locals enjoy tasty cuisine and live music.
Address: 387 Helen Joseph St, Arcadia, Pretoria, 0001
32. Irene Village Market
Children and pets are welcome. There is plenty of parking available for a cost. Perfect for a fun day at the market.
Operating Times: Saturdays, 8am – 1:30pm
Address: 7 Nelson Rd, Sunlawns AH, Olifantsfontein, 1666
33. Fort Klapperkop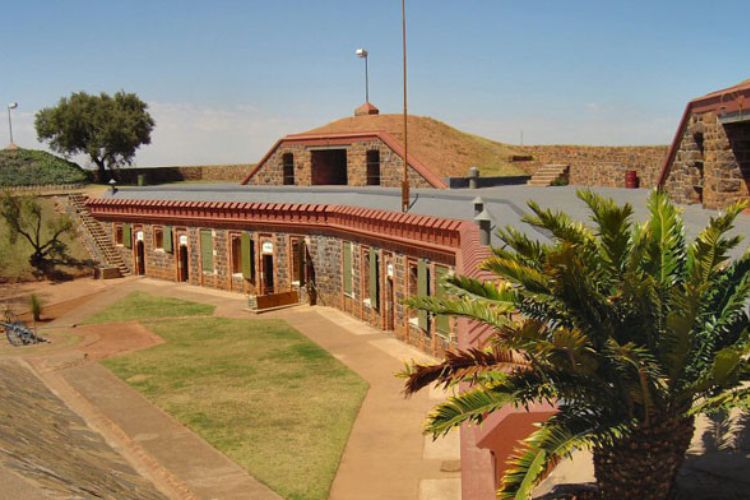 Fort Klapperkop guarded Pretoria prior to the outbreak of the Anglo-Boer War (1899-1902). It has been extensively renovated to its former glory as a museum displaying Anglo-Boer War artifacts and furniture. It is open weekly from 10am to 5pm.
Cost: Free
Address: Johann Rissik Dr, rylaan, Pretoria, 0105
34. Burgers Park
Burgers Park is a park in Pretoria, South Africa, situated near the city center. It was founded in the 1870s as a botanical garden and has been designated a South African National Monument.
Operating Times: Weekly 7am to 7:30pm
Address: Thabo Sehume St & Jacob Maré Streets, Pretoria Central, Pretoria, 0001
Restaurants in Pretoria
Pretoria has a lot to offer visitors when it comes to dining out! If you're feeling a bit adventurous, explore the city's buzzing food market scene. We're sure you've heard of the reputable Hazel Food Market in Lynnwood, but why not venture a bit further?
Let's introduce you to Pretoria Boeremark located in Silverton – believed to sell the best pancakes you'll ever come across! You can find Arcadia boasting with Market@theSheds, also popular for showcasing local entrepreneurs, designers, artists, and musicians. And last, but certainly not least, we have Irene Village Market. This market has been operating since 1989 and can be found in Olifantsfontein.
Check out some restaurant deals below to save big on your next restaurant outing.
35. The Blue Crane Restaurant and Bar
With a formal dining area next to the fireplace, a coffee deli on the outside deck of the extended restaurant, and an upstairs bar overlooking the dam and the bird sanctuary, Blue Crane Restaurant and Bar has a variety of options for private or corporate events.
Contact: 012 460 7615
Operating Times: Monday – Wednesday 8am – 3pm; Thursday and Friday, 8am – 10pm; Saturday 9am – 10pm; Sunday 9am – 3pm
Address: 156 Melk St, Nieuw Muckleneuk, Pretoria, 0181
36. Carlita's Restaurant
In The Hills Game Reserve, 30 minutes from Pretoria Central, Carlita's Restaurant is a great place to get away from the city. Weekend brunches and weeknight dinners both work well at this elegant spot. The food is delicious, and the views of a nearby dam and nature reserve are stunning.
Contact: 062 808 0015
Address: The Hills Game Reserve, 906 Royal Albatross Rd, Garsfonte, Pretoria, 0081
Deal: A Delectable 3 Course Meal for 2 People
37. Hillside Tavern
Famous for its award-winning steaks and extensive wine list, this is a must-visit locals and visitors alike. Try the 'Golden T-Bone' award-winning steaks at the Hillside Tavern and you'll see why it's one of Pretoria's favorite gathering spots.
Contact: 012 348 5505
Address: 320 The Hillside St, Lynnwood, Pretoria, 0081
Restaurants Deals in Pretoria
Things to do with Kids in Pretoria
If you're looking for a kid-friendly outing, look no further. Pretoria offers a wide range of activities that will keep the whole family entertained for days.
38. Acrobranch Pretoria
This easy-to-complete obstacle course is perfect for young explorers who want to try something new (adults have enjoyed the course too). A great way to get some fresh air and use up some excess energy while having fun outside!
Contact: 086 999 0369
Address: Old, 18 Honingnestkrans Street, Soutpansberg Rd, Pretoria, 0110
Deal: R259 for 2 people Acrobranch deal.
39. Climbing Barn in Pretoria East
Pretoria East's Climbing Barn is the third-fastest growing sport in the United States. It's a low-impact, full-body workout that strengthens your core and improves your overall fitness.
Contact: 012 000 4803
Operating Times: Monday – Friday, 2pm – 9pm; Saturday 10am – 6pm and Sunday 10am – 5pm
Address: Plot 210 Korhaan Dirt Rd, Mooiplaats, Pretoria, 0036
40. Ann Van Dyk Cheetah Centre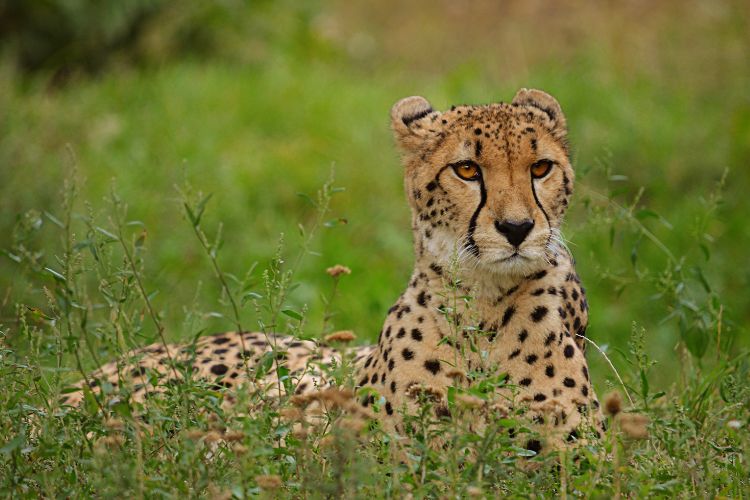 The Ann van Dyk Cheetah Centre, formerly known as the De Wildt Cheetah Centre, was recently renamed in honor of the woman who has dedicated her life to the survival of cheetahs and other endangered species.
Contact: 063 693 7403
Address: R513, Plot 119 De Wildt, 0251
Find Things To Do In Pretoria By Category
Related Posts:
Frequently Asked Questions About Things To Do in Pretoria
We've compiled a quick list of frequently asked questions that will cover all the things you can do in Pretoria. 
What is there to do in Pretoria on Saturday?
Things to do in Pretoria on a Saturday are: 
What can you do on a date in Pretoria?
Things you do on a date in Pretoria are:
Where can I go outside in Pretoria?
Things you can do outside in Pretoria are:
Is Pretoria Safe
Pretoria is one of the safest cities in South Africa to visit in terms of safety for tourists. Foreigners are extremely unlikely to be the victims of violent crimes. Visitors must, however, use caution at all times and refrain from putting their safety at risk.