Closing your eyes and immersing yourself in a rejuvenating massage is a luxurious treat we all deserve, but the world of massages can be overwhelming with its many options.
Enter the realm of relaxation with 'Deep Tissue vs. Relaxing Massage.' These titans of tension and muscle relief offer distinct experiences.
The deep tissue massage gets in there, targeting those stubborn knots, while the relaxing massage takes you on a tranquil journey to unwind. But which one is your perfect match?
This guide is your passport to massage nirvana, delivering the lowdown on the techniques, benefits, and everything in between. So, let's dive in and discover which massage is your ticket to bliss.
Main Differences between Relaxing and Deep Tissue Massages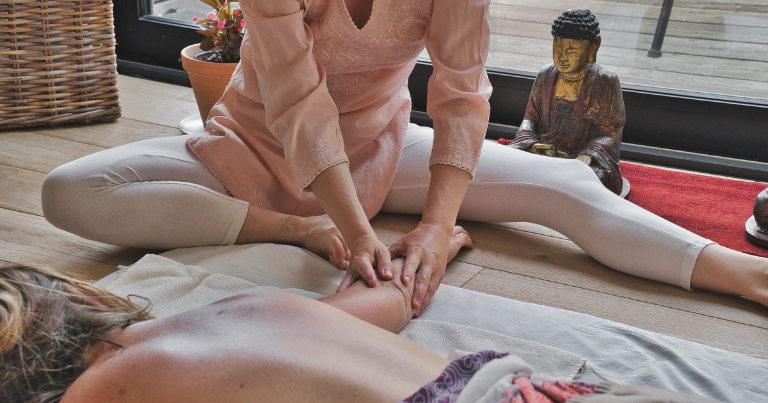 Deep tissue massages and relaxing massages differ in their techniques and goals. Deep tissue massages target specific muscle knots and tension, using firm pressure and slow strokes to alleviate chronic pain and tightness.
They can be intense and may cause discomfort during the process but offer long-lasting relief. Relaxing massages, on the other hand, prioritise overall relaxation and stress reduction.
They use flowing strokes to create a relaxing experience, promoting a sense of tranquillity and well-being without focusing on specific muscle issues. The choice between them depends on your personal preferences and therapeutic needs.
Benefits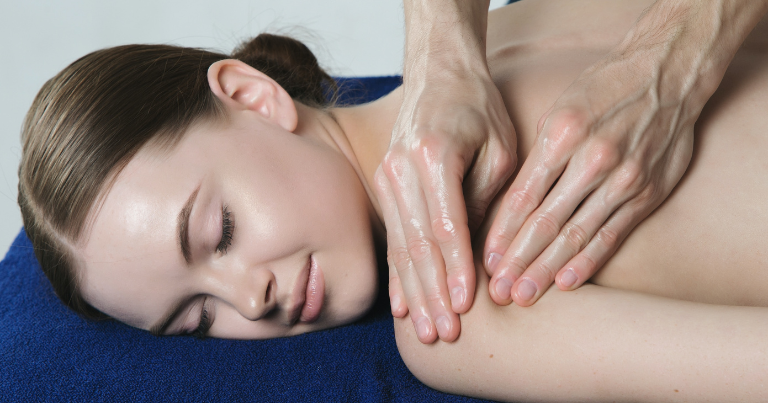 Relaxation is most often paired with the main benefits of massage sessions outside conditioning for professional athletes.
While calming the mind and body during these sessions is among the primary benefits, there are other hidden gains to be had physically and even mentally, regardless of which massage type suits you best.
Benefits of Relaxing Massages
Relaxing massages offer a multitude of benefits that contribute to both physical and mental well-being.
These therapeutic sessions, often performed by skilled massage therapists, help alleviate muscle tension and reduce stress. They enhance circulation, promoting oxygen and nutrient flow throughout the body while simultaneously aiding in the removal of toxins.
Massages also foster a deep sense of relaxation and tranquillity, improving sleep quality and reducing anxiety. The combined effect of these physical and mental benefits makes relaxing massages a cherished practice for rejuvenation and overall health maintenance.
Speaking of relaxing massages, Chai Thai Spa has a great relaxing massage waiting for you: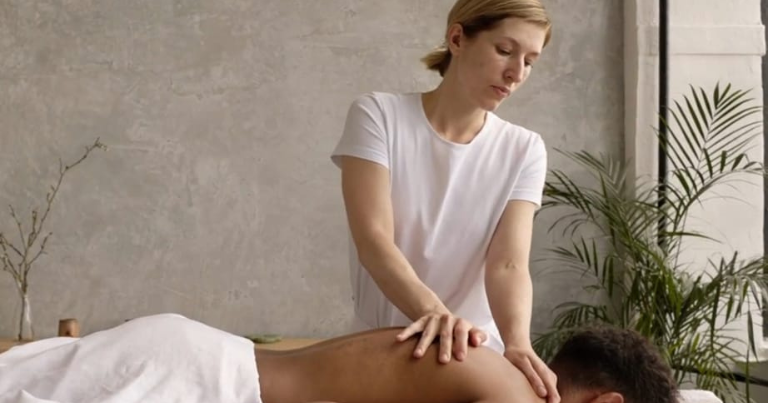 Indulge in the ultimate relaxation experience at Chai Thai Spa, where tranquillity and rejuvenation await. Upon arrival, you'll be greeted with soothing welcome drinks, setting the tone for your serene journey.
Our expert therapists will treat you to a luxurious full-body massage, melting away stress and tension. Feel your worries drift away during a calming head massage and a traditional Chinese scalp treatment designed to release built-up pressures. To complete your pampering, revel in an express hydration facial, leaving your skin refreshed and radiant.
This exclusive offer from Daddy's Deals is perfect for two individuals aged 16 years and older. Discover the art of relaxation at Chai Thai Spa and let your worries disappear on a tide of bliss.
Deal Duration: Valid until December 31st, 2023.
Contact: 065 881 0705
Also read: Pamper Packages: How to Choose the Right One for You
Benefits of Deep Tissue Massages
Deep tissue massages offer many benefits for individuals seeking relief from muscle tension and stress.
This therapeutic technique involves applying firm pressure to target deeper layers of muscles and connective tissue. It can help alleviate chronic pain, improve posture, and increase flexibility.
By releasing muscle knots and trigger points, deep tissue massages enhance circulation and promote the body's natural healing processes. Additionally, they can aid in reducing inflammation and easing conditions like arthritis.
The overall result is a sense of relaxation, reduced muscle tension, and increased overall well-being, making deep tissue massages a popular choice for both relaxation and therapeutic purposes.
Check out this deep-tissue deal for you to enjoy.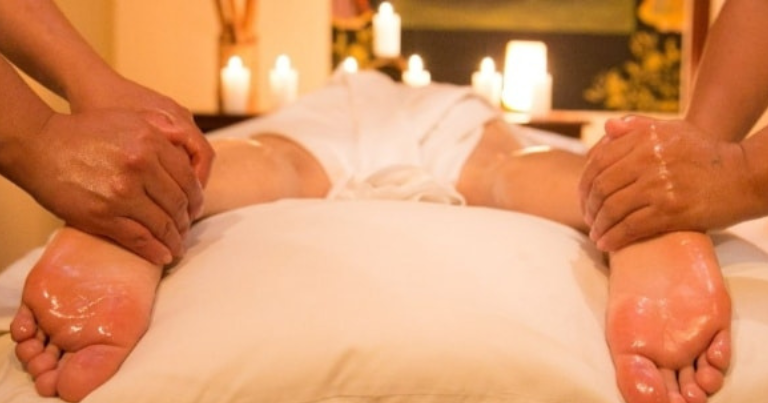 Embark in the epitome of relaxation and rejuvenation at the Zen Massage Spa, where tranquillity meets expertise.
Experience the bliss of a 60-minute, full-body Swedish deep-tissue massage thoughtfully designed to soothe your body and calm your mind. This therapeutic journey is open to individuals aged 16 and older, promising a transformative escape into a world of serenity and well-being. The skilful hands of our experienced therapists will effortlessly knead away your tension, leaving you feeling refreshed and reinvigorated.
Elevate your senses and embark on a journey of self-care, all while enjoying the incredible value offered by Daddy's Deals. Treat yourself to a truly transcendent experience at Zen Massage Spa.
Differences in Massage techniques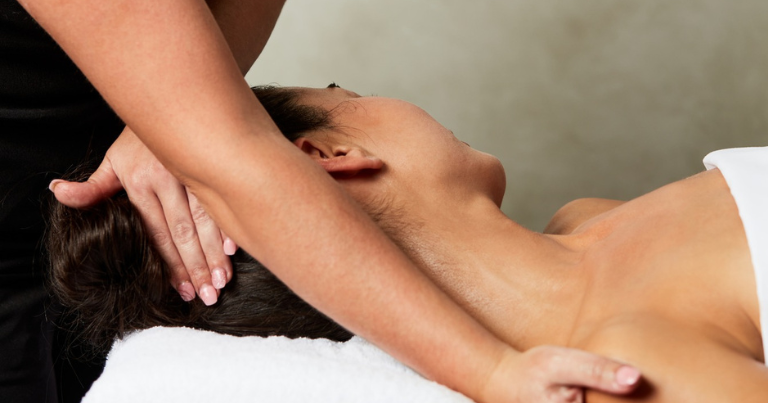 Although on the surface, massages may look similar, there are significant differences in how practitioners of both massage methods use their hands and arms and which areas of the body are focused on and emphasised.
Relaxing Massage technique 
Relaxing massage techniques encompass a variety of soothing and therapeutic approaches designed to promote relaxation, reduce stress, and improve overall well-being.
These techniques typically involve gentle strokes, kneading, and rhythmic pressure applied to the body's muscles, often using aromatic oils to enhance the sensory experience. Techniques like Swedish massage, aromatherapy, and hot stone therapy melt away tension, ease muscle stiffness and create a tranquil atmosphere.
The skilled hands of a trained masseuse or masseur work in harmony to provide a serene escape from the demands of daily life, leaving you feeling rejuvenated and deeply relaxed.
Also read: 8 Things to Take To a Spa Day
Deep Tissue Massage technique
Deep tissue massage techniques involve applying focused pressure to reach the deeper layers of muscle and connective tissue.
Skilled therapists use their hands, knuckles, elbows, and forearms to release tension, knots, and adhesions in these tissues. This therapeutic approach aims to alleviate chronic pain, reduce muscle stiffness, and promote relaxation.
Clients often experience a combination of firm pressure and targeted strokes, which may lead to temporary discomfort but ultimately result in improved mobility and relief from tension. Deep tissue massage is a therapeutic journey towards better muscular health and well-being.
Here is another massage Daddy's Deal below: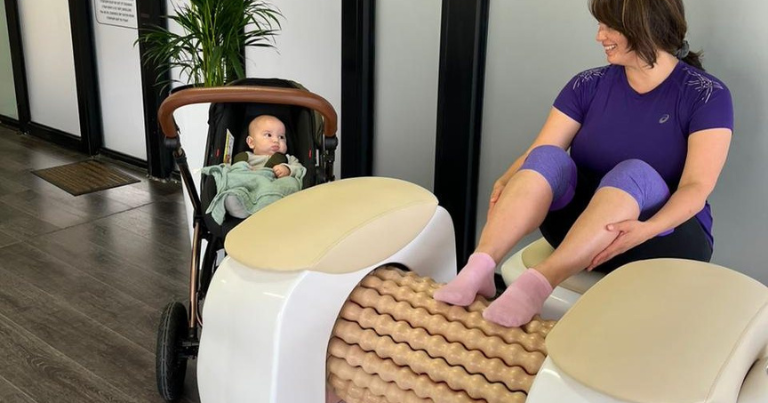 Experience the ultimate relaxation and rejuvenation at MiBody Studio with our exquisite deep tissue lymph drainage massage enhanced by the soothing touch of Infrared light therapy. Our skilled therapists will melt your stress and tension, leaving you in pure bliss.
This 45-minute treatment is designed to release muscle knots and improve circulation, promoting overall wellness. MiBody Studio is renowned for its commitment to providing a serene and professional environment for your well-being.
Purchase an additional voucher to gift someone you love, making it the perfect gift of relaxation and self-care. Take advantage of this opportunity to indulge in tranquillity and healing, available through Daddy's Deals.
Deal Duration: Valid until January 31st, 2024.
Contact: 066 232 1223
Also read: