Indulge in the lap of opulence with our curated collection of Luxury Getaways across the enchanting landscapes of South Africa.
While finding the perfect escape can be a delightful pursuit, we've done the legwork to make it a breeze.
From the picturesque Western Cape to the untamed beauty of Kruger National Park in the north, we've handpicked the most exquisite accommodations in the nation.
As South Africa celebrates the Springboks' 4th Rugby World Cup victory, there's no better time to extend the festivities with a beautiful luxury getaway. With Daddy's Deals, let's embark on a journey of relaxation, adventure, and pure extravagance. Before checking out some of South Africa's top getaways, take a sneak peek at 10 of the best things to do in Polokwane.
1. Tintswalo Atlantic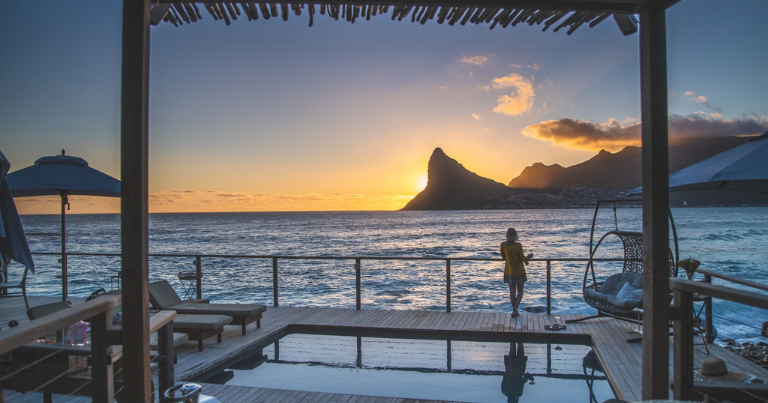 Nestled in the heart of nature's grandeur, Tintswalo Atlantic is a haven of luxury with a touch of adventure.
Each suite boasts a unique design and theme, celebrating the wonders of nature and the rich heritage that envelops this idyllic location. The options are as diverse as the landscapes, from Saint Marie Island to Robben Island, from Antigua to Zanzibar, and beyond.
And for those seeking the ultimate experience, the Tintswalo Atlantic Villa beckons with 2 lavish suites and en-suite bathrooms, ensuring an unforgettable stay amid the breathtaking beauty of the South African coast.
Google rating: 4.8
Location: Chapmans Peak Dr, Hout Bay, Cape Town
Contact: 021 201 0025
You might also be interested in the top camping sites in Limpopo.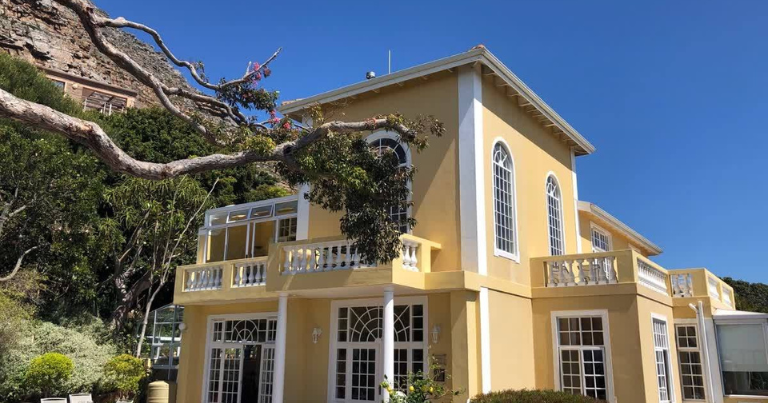 Experience the epitome of luxury at Colona Castle with a 3-night getaway for 2 in a Superior Suite. Each morning, wake up to a delicious breakfast as part of the package, ensuring you start your day on the right note.
The best part? It's not just a weekday deal; you can indulge in this opulent experience any day of the week, including weekends. Bring the whole family along, as children are welcome.
Nestled along the picturesque False Bay coast, Colona Castle offers a superb vantage point to explore Cape Town, the Cape Peninsula, and the renowned Cape Winelands.
From its elegant Mediterranean charm to breathtaking views from Table Mountain to the South Atlantic Ocean, this boutique hotel is a perfect escape from the city's hustle and bustle. Unwind and explore with a fantastic offer from Daddy's Deals.
Google rating: 4.9
Location: Off Old Boyes Drive, 1 Verwood Road, Lakeside, Cape Town
Contact: 021 788 8235
Deal Duration: Valid until 4th February, 2024.
3. Jock Safari Lodge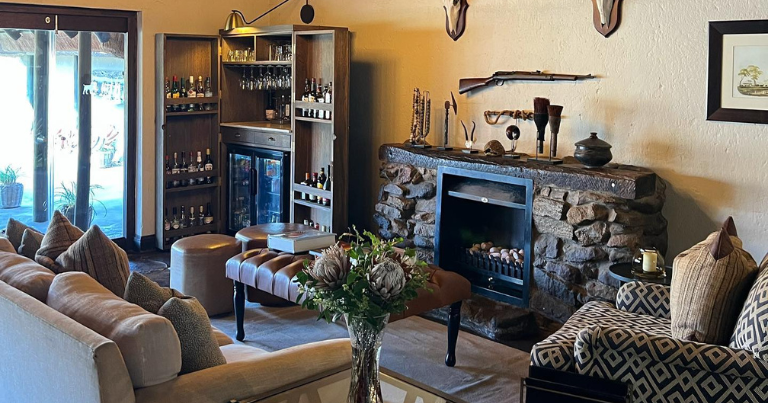 Deep in the heart of Kruger National Park, the legend of Jock Safari Lodge unfolds.
Choose your adventure at Jock Safari Lodge, from the private thatched suites at Main Jock Lodge, overlooking the riverbed, to the exclusive-use Fitzpatrick's Lodge, perfect for family holidays or gatherings with friends.
Be sure to spend a night in an outdoor sala under the stars, serenaded by the sounds of the African wilderness. The Main Jock Lodge boasts 12 private suites with luxurious amenities, including air conditioning, a private minibar, and a pool deck.
Meanwhile, Fitzpatrick's At Jock offers an intimate, stylishly appointed villa experience, complete with dedicated staff and guided game drives to explore the 6,000-hectare private concession, renowned for thrilling Big 5 sightings and unique wildlife encounters.
Google rating: 4.8
Location: Kruger National Park, Southern Region, Near Skukuza
Contact: 013 010 0019
Also read: 10 Wonderful Weekend Getaways in Montagu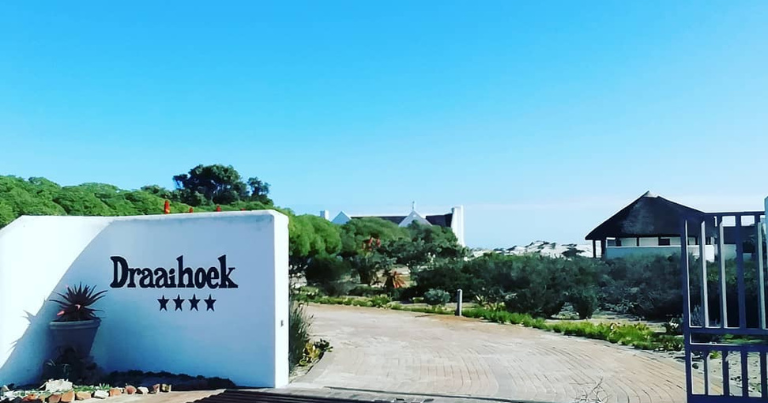 Discover the enchanting Draaihoek Lodge, a haven of luxury nestled along a breathtaking 3km stretch of secluded West Coast beach.
It's the ultimate destination for those seeking serenity and adventure, with daily breakfast included for two people. Whether it's a tranquil morning swim, an afternoon of fishing, windsurfing, or strolls on the beach, Draaihoek offers it.
You might even spot some fascinating wildlife on this unique property. The lodge boasts King-size beds adorned with exquisite linens, en suite bathrooms with heated towel rails, custom-designed dressing rooms, and exclusive rooibos toiletries.
Additional amenities like tea and coffee facilities, a minifridge, and attentive housekeeping services ensure your stay is extraordinary. And with Daddy's Deals, your dream coastal escape becomes even more irresistible. Enjoy this coastal gem all week long, including weekends.
Google rating: 4.5
Location: En Route, R27, Elands Bay,
Contact: 022 952 1170
Deal Duration: Valid until 30th September, 2024.
The Farmhouse Hotel is an enchanting retreat, where 2-night getaways for 2 guests come alive with a delightful breakfast and accommodations in a Panoramic Lagoon View Room.
Its magnificent patio presents stunning lagoon views, and La Petite Maison, the in-house restaurant, treats guests to fine dining. For a more laid-back atmosphere, Legend's Bar is the perfect place to savour a casual beer or a glass of wine while exploring various indoor spaces. And when you're ready to unwind, bask in the sun by the glistening swimming pool.
The air-conditioned, spacious rooms offer sweeping views of the Langebaan lagoon and boast a cosy fireplace, a full bathroom, and a daybed. Plus, for families, there's the option to accommodate an additional child (up to the age of 14) at an extra charge. Take advantage of this deal gem, courtesy of Daddy's Deals!
Google rating: 4.2
Location: 5 Egret Street, Myburgh Park, Langebaan
Contact: 022 772 2062
Deal Duration: Valid until 15th December, 2023.
6. Shambala Private Game Reserve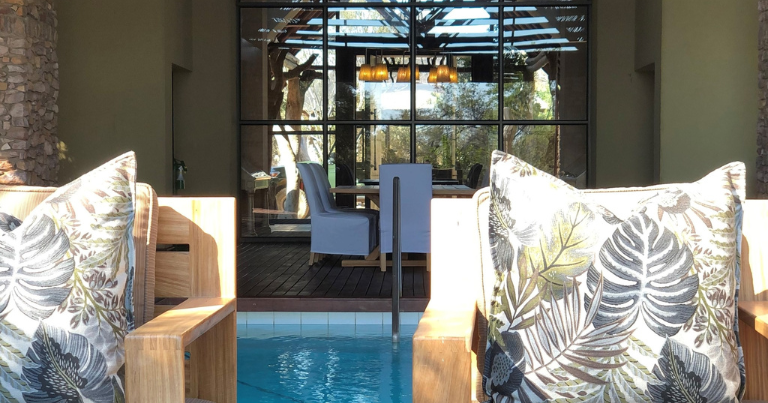 Welcome to the Shambala Private Game Reserve, where your journey begins with one of two choices.
The Zulu Camp offers an opulent experience with its luxury chalets in Afro-French Provincial style. Each chalet features a plush double bed, fine linens, a French armoire, and a full-length mirror.
Enjoy the convenience of a direct dial satellite phone and revel in the luxurious bathroom with bath and shower, leading to an outdoor shower on the private deck with panoramic Bushveld views.
Nestled within this enchanting reserve, the Nelson Mandela Villa holds a special place. This sanctuary allowed Mr Mandela to work tranquillity, fostering global and local reconciliation efforts.
The villa embodies spacious elegance, humbly showcasing understated luxury while paying homage to tribal design roots.
Google rating: 4.7
Location: Shambala Private Game Reserve, Limpopo
Contact: 011 292 6030
7. Mont d'Or Clarens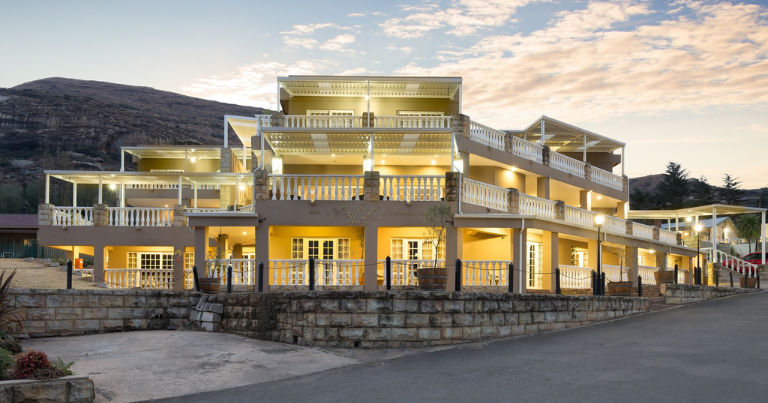 Hidden amidst the awe-inspiring Maluti Mountains, Mont d'Or Clarens invites you to embrace 4-star luxury like never before.
The en-suite rooms not only pamper you with comfort but also unveil breathtaking views of the Maluti Mountains, the charming town of Clarens, and the idyllic countryside.
At Mont d'Or Clarens, you'll have a vast selection of accommodations. Choose from 12 executive rooms, 3 spacious Family rooms, 1 Disability-Friendly Family Room, or opt for the cosy ambience of 8 Classic Rooms. For a more private escape, 9 Self-catering family cottages are also available.
Mont d'Or Clarens also boasts the Mont d'Or Spa, where you can immerse yourself in the world of Kalahari Skincare.
Developed through extensive research by botanical experts and cosmetic scientists, this phyto-effective product range harnesses the power of superior botanical oils, African plant extracts, and scientifically proven ingredients. It caters to all skin conditions and promises visible results.
Google rating: 4.3
Location: 502 Naauwpoort Street, Clarens
Contact: 058 256 1224
8. Pezula Nature Hotel & Spa (Daddy's Deals)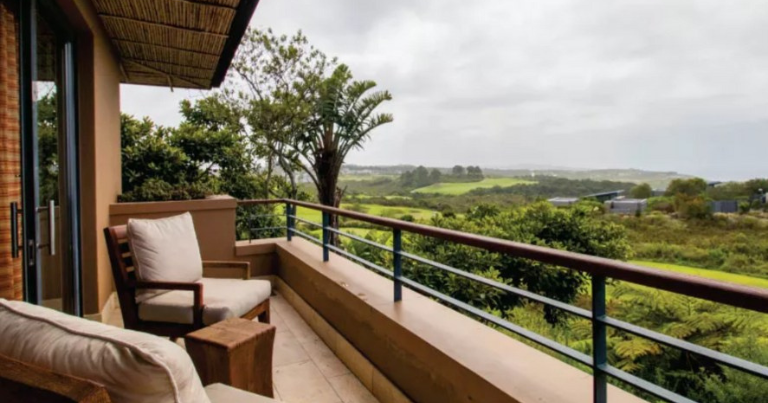 Escape to the Pezula Nature Hotel & Spa for a 2-night getaway. Located on the Eastern Head of Knysna, this retreat is a nature lover's dream, surrounded by indigenous forests, towering mountains, tranquil lakes, and pristine beaches. Your stay includes accommodation in a Sky Panoramic Extra Large Suite, ensuring you wake up to breathtaking views.
Start your day with a delicious breakfast at Zachary's Grill Room, and remember your R400 dining credit, valid at Zachary's Grill Room, Noah's Bar, or the spa. Relax, unwind, and rejuvenate in the award-winning spa, embracing the beauty of South Africa's Garden Route.
Valid for stays all week, this deal welcomes children with arrangements for surcharges. Your tranquil escape is just a Daddy's Deals reservation away.
Google rating: 4.3
Location: Lagoon View Drive Sparrebosch, Knysna
Contact: 044 302 3333
Deal Duration: Valid until 15th December, 2023.
9. Tutwa Desert Lodge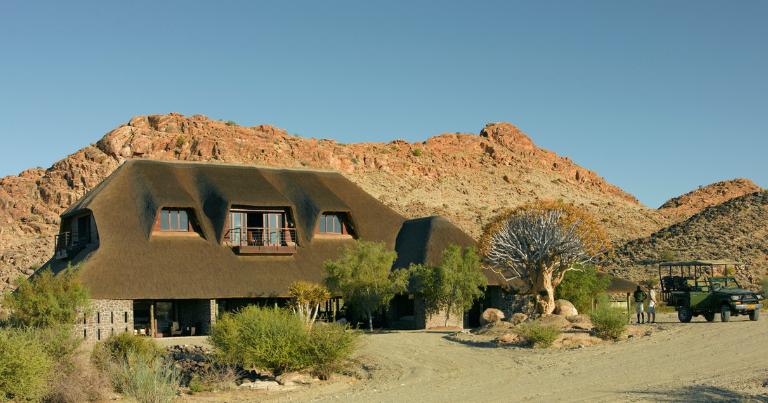 Tutwa Desert Lodge is a sanctuary amidst the arid expanse between the Green Kalahari and the mighty Orange River in the Northern Cape.
This captivating wilderness retreat presents a range of activities, from safari drives and nature paddles to birdwatching and interactive conservation experiences. The lodge's natural tones and muted colours, along with polished floors, high ceilings, and original artworks, contribute to its serene ambience within the vast and untamed surroundings.
Tutwa Desert Lodge boasts a selection of accommodations, including 5 Luxury Rooms, two Superior Rooms, and two Tutwa Annex Luxury Rooms.
Each suite offers spacious comfort, air conditioning, luxurious linens, full bathrooms, personal bathrobes, and indulgent amenities. Additionally, all suites come with private verandas or balconies, treating guests to breathtaking views of the Green Kalahari's landscapes and mountains.
Google rating: 5.0
Location: Naaries 7 Kenhardt Road Schuitdrift Augrabies
Contact: 054 451 9200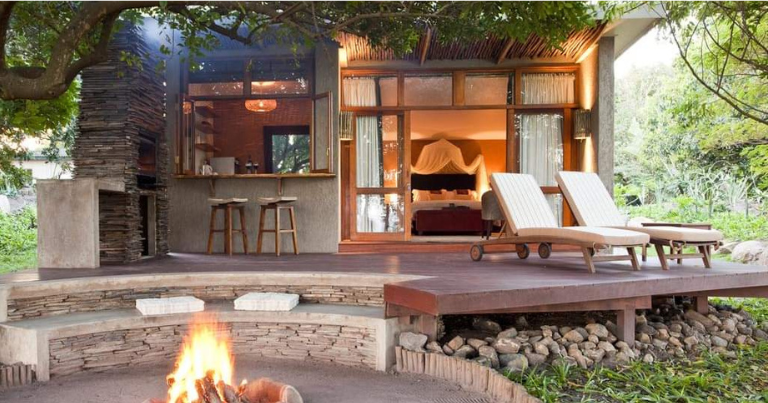 Uncover a hidden gem along KZN's North Coast at Chantilly Resort, where a 2-night stay in a luxury self-catering chalet awaits, complete with breakfast to kickstart your days.
With a family-friendly policy, kids under 12 can enjoy this paradise for just R250 per night, while older kids pay the adult rate. Nestled amidst rolling sugar cane hills, a mere 25-minute drive from Ballito and 35 minutes from King Shaka International Airport, Chantilly Resort offers a stylishly decorated and well-equipped chalet experience.
Surrounded by a lush natural canopy of tall trees, the resort beckons you to unwind and bask in its tranquil embrace. Take advantage of this incredible deal, available through Daddy's Deals.
Google rating: 4.5
Location: Chantilly Farm, Darnall, KwaZulu-Natal
Contact: 083 640 0021
Deal Duration: Valid until 10th December, 2023.
Also read: