The town of Greyton welcomes all keen to explore what makes it unique.
With much to enjoy, Greyton is a treasure trove of enthraling, entertaining and educating activities.
Rich in history, the Greyton area was first inhabited by the Hessequas, a Khoi tribe who traded cattle with the Dutch East India Company.
From savouring world-class chocolates and exploring exceptional restaurants, Greyton invites you to immerse yourself in its captivating past and vibrant present, promising an unforgettable getaway. But before we dive in, if you're sending your child to a new school, then check out these expensive schools in SA.
Also read: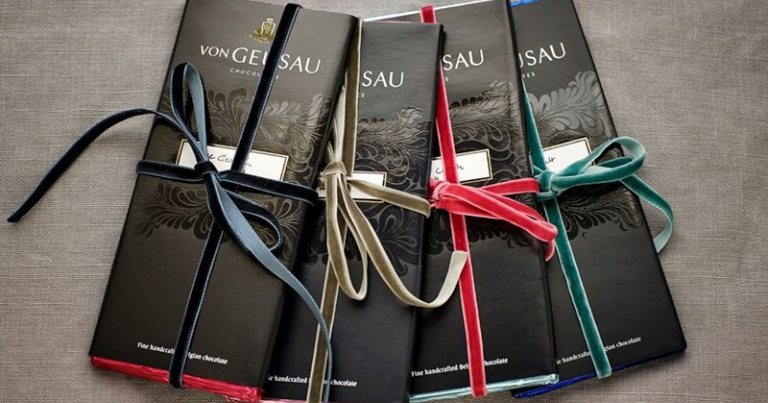 Indulge in the world of Von Geusau Chocolate, where passion meets sweet perfection. Each chocolate is a masterpiece, handcrafted with premium ingredients like fresh cream, roasted nuts, and exotic liqueurs.
The range showcases unique combinations of spicy and aromatic flavours, setting it apart.
Greyton has embraced this chocolatier, and so have renowned hotels and wine estates. Collaborations with experts like Kevin Arnold at Waterford Wines have birthed world-class wine and chocolate pairings.
Discover a variety of chocolate slabs, from smooth milk chocolate to the creamy decadence of white chocolate and the intense richness of dark chocolate.
Unique offerings include CBD-infused chocolates that offer a holistic experience and sugar-free options without compromising quality and exceptional taste. Take advantage of the delightful Meerkat range celebrating South Africa's unique flavours.
Try Maraschino Cherry Wedges, Chocolate Truffles with premium fillings, or the ultimate chocolate couche for something extraordinary.
Opening times: Monday – Friday, 10:00 am – 2:00 pm; Saturday, 10:00 am – 3:00 pm; Sunday, 10:00 am – 1:00 pm
Address: 19 Main Rd, Greyton
Contact: 028 254 9100
2. Saturday Morning Market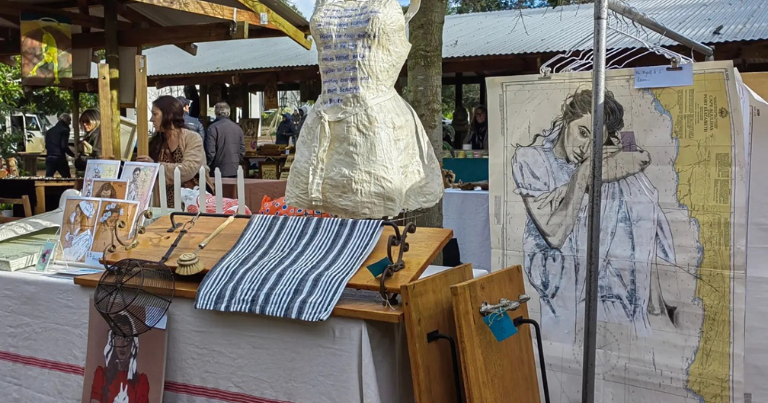 Greyton's Saturday Morning Market is a treasure trove of natural delights. Market Square buzzes with life every Saturday morning as folks gather for homemade and handcrafted wonders.
This community market offers a wide array of goods from Greyton and the Overberg villages. Visitors revel in the abundance of fresh food to take home or enjoy picnics with newfound friends. Greyton's talented artists proudly showcase their diverse creations weekly. The market's heart beats for the environment, with market vendors donating 10% of their earnings to the Greyton Conservation Society. The market satisfies every palate, from preservative-free cheeses to homemade yoghurt and biltong.
Discover unique needlework, adopt a furry friend, or stock up on pet treats. The Saturday Morning Market is a vibrant gathering of Greyton's finest.
Opening times: Saturday, 9:00 am – 12:00 pm; Monday – Friday and Sunday, Closed
Address: Main Road, Greyton
Contact: 028 254 9564
3. Ears Donkey Sanctuary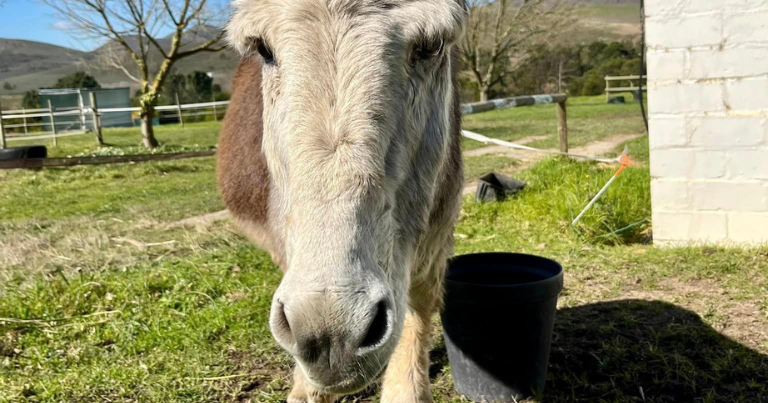 EARS Donkey Sanctuary is a project born from a vegetable farmer's predicament. When Genevieve, the donkey responsible for munching on veggies, faced brutality, Jo Sedgwick, a caring horse enthusiast, stepped in to assist. Genevieve and her son Satchmo found solace on the Sedgwick farm, beginning EARS' journey.
Genevieve's healing marked the sanctuary's genesis, expanding in leaps and bounds. Today, EARS embraces 22 cherished donkeys and numerous horse species temporarily seeking medical aid.
In the heart of Greyton, EARS operates a shop selling used items to fund its mission as a registered NPO. Donations play a pivotal role in sustaining their rescue and rehabilitation efforts.
Visitors can meet the sanctuary's diverse donkey family, including Ella, Max, Ridley, Simon, and the inseparable duo, Satchmo and Genevieve. EARS is a testament to empathy and the enduring bond between humans and these remarkable creatures.
Opening times: Monday – Saturday, 11:00 am – 2:00 pm; Sunday, Closed
Address: Middelplaas Road, Greyton
Contact: 082 660 6714
4. Oak & Vigne Cafe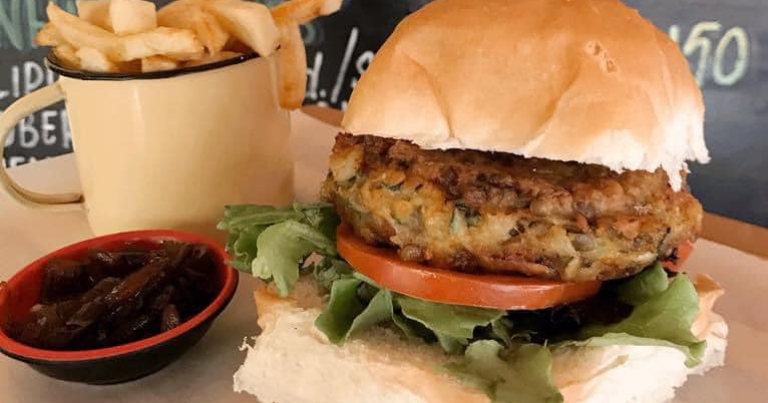 Welcome to the Oak & Vigne Café, a beloved gem in the heart of Greyton. Since 1998, this historic restaurant has been a cherished spot for locals and visitors alike.
Discover charming decor and vintage trinkets that create a cosy, laid-back atmosphere. Enjoy a steaming cup of coffee and freshly baked moist cake by the fireplace, or savour a hearty meal in the courtyard.
The head chef and kitchen team are ready to whip up delectable dishes, while our attentive waitstaff ensures your every need is met. At Oak & Vigne, family is paramount, evident in the family-friendly setting with a jumping castle and spacious kids' play area.
Opening times: Monday and Thursday – Sunday, 8:00 am – 9:00 pm; Tuesday – Wednesday, 8:00 am – 5:00 pm
Address: 13 DS Botha Street, Greyton
Contact: 082 829 4857
5. Abbey Rose (Greyton)
Nestled in the centre of Greyton, the Abbey Rose is a beloved family restaurant with over 20 years of culinary excellence. Their warm hospitality and delicious dishes make them integral to the Greyton community.
Abbey Rose showcases a delectable array of South African specialities, from oxtail and kudu pie to lamb shank and fresh line fish.
Classic favourites like steak, ribs, and chicken get a local twist. The picturesque garden setting enhances the dining experience.
And wine enthusiasts, don't think you've been forgotten. A selection of reasonably priced South African wines awaits, catering to diverse tastes.
At Abbey Rose, every visit is a journey through South Africa's culinary delights.
Opening times: Tuesday – Friday, 6:00 pm – 10:00 pm; Saturday, 11:30 am – 3:00 pm and 6:00 pm – 10:00 pm; Sunday, 11:30 am – 3:00 pm
Address: Overberg, Greyton
Contact: 083 262 1244
6. Greyton Nature Reserve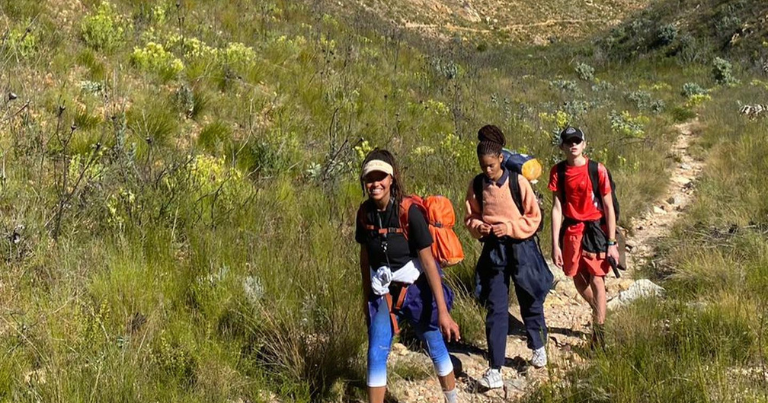 Located in Greyton, the Greyton Nature Reserve beckons with its scenic paths adorned by vibrant fynbos and wildflowers that sprout to life during the spring season.
The renowned Greyton-McGregor trail offers a challenging 1-day hike. The initial 5 km can be explored without a permit for a gentler start, accessible from the Greyton Information Bureau.
Spanning 2,220 hectares within the greater Riviersonderend Mountain Catchment Area, this reserve thrives amid an incredible backdrop of mountains. Strolling along the Platkloof trail reveals breathtaking views of Greyton, Abdolskop, and Perdekop.
Opening times: Monday – Sunday, 6:00 am – 6:00 pm
Address: 1 Hoof St, Greyton
Contact: 021 813 6206
7. Greyton Village Historic Walk
Embark on an enchanting journey through Greyton Village's Historic Walk, where the past whispers its secrets.
As you enter Greyton on Main Road, the Library, the town's second oldest building, stands tall. Once a tiny Anglican Church school, it holds echoes of innocence from days past.
Further down, the Mays family's home whispers stories of yesteryears.
The Post House on Main Road is another National Heritage gem, with a storied past as a trading store and the village's first Post Office built in 1860.
Stroll into Vigne Lane, where mud-brick houses reveal Greyton's early roots. Then, venture into the modern village centre, past Via's deli and the Village Business Centre, a 1925 relic once known as the Central Hotel Inn.
Grey Street leads to Vlei Street, where Greyton's resorted sheep kraal resides. With the and more landmarks, this stroll will be worthwhile.
Opening times: Tuesday – Friday, 9:00 am – 5:00 pm; Saturday, 9:00 am – 2:00 pm; Monday and Sunday, Closed
Address: 29 Main Road, Greyton
Contact: 028 254 9414
8. Craft-beer tastings at Old Potter's Inn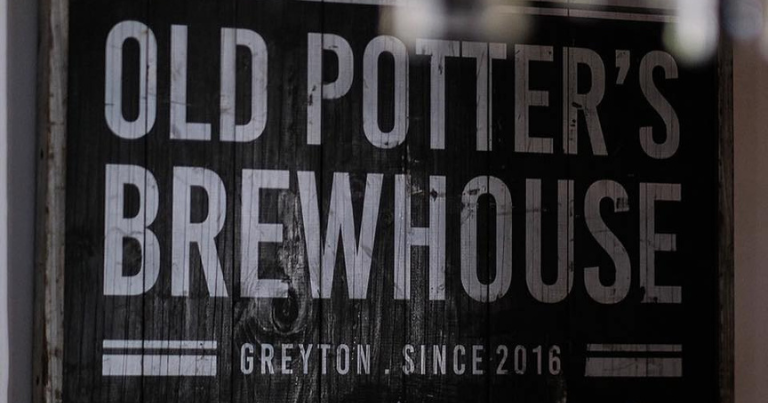 At the heart of the Old Potter's Country Inn and Brewpub, they are brewers of delectable beer crafted on-site and available for tasting in their welcoming restaurant.
Open from Wednesdays to Saturdays for lunch and supper, and the establishment offers 3 unique settings to savour village life.
First is a front porch looking out to the Main Road, an intimate interior with a warming fireplace, and a serene courtyard for al fresco relaxation.
Dive into a world of flavours with speciality burgers, wood-fired pizzas, and succulent steaks. If beer isn't your brew, explore the extensive selection of wines, gins, and other libations.
Take advantage of a beer-tasting experience like no other at The Old Potter's Inn.
With five standard beers on tap and occasional seasonal creations, your taste buds are in for an adventure. Come, unwind, and relish the rustic charm of Greyton's Old Potter's Brewhouse.
Opening times: Wednesday and Friday – Saturday, 11:00 am – 9:00 pm; Monday – Tuesday and Sunday, Closed
Address: 16 Main Rd, Greyton
Contact: 082 330 2222
9. Werner Smith Art Gallery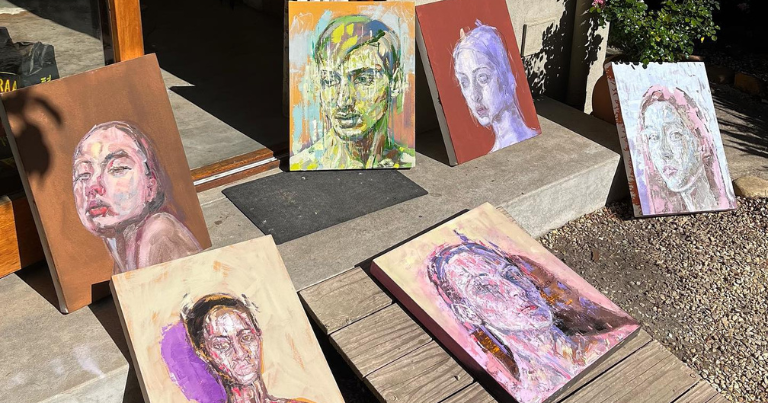 The Werner Smith Art Gallery welcomes you to a world of unmatched expression. Werner Smith, a contemporary portrait artist, wields his brushes to craft works that delve into the complexities of human form.
His art invokes deep emotions through diverse painting techniques. Influenced by visionaries like Alex Kavinsky and Christian Hook, Werner's journey began in South Africa in 1972, born with an insatiable visual curiosity.
Surprisingly, the African veld, where he served as a game ranger and lodge manager for nearly 20 years, nurtured his artistic drive.
In 2015, he took up painting, altering the course of life as he knew it. By 2016, he embraced art as a full-time profession, ultimately landing in the finals of the Artbox Projects 1.0 show in New York in March 2018.
Today, Werner's creations grace renowned galleries like Saatchi Art while he continues to forge his artistic path in Greyton.
Opening times: Wednesday – Saturday, 10:00 am – 3:00 pm; Sunday, 10:00 am – 1:00 pm; Monday – Tuesday, Closed
Address: 20 DS Botha St, Greyton
Contact: 065 360 5070
10. Stony Point Nature Reserve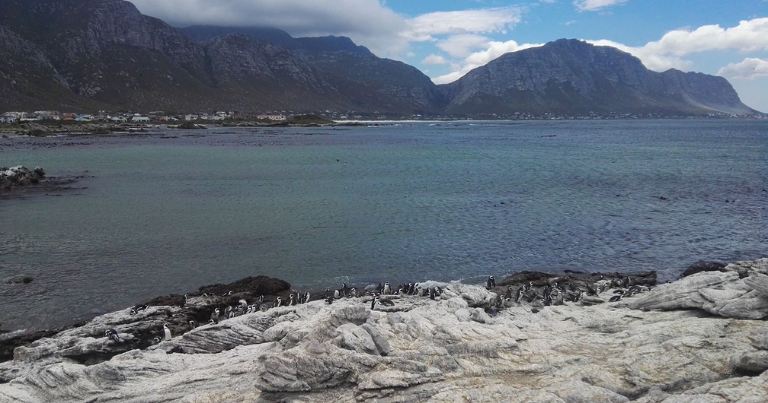 Stony Point Nature Reserve, located an hour's drive from Greyton in Betty's Bay, is a haven for nature enthusiasts.
This coastal sanctuary boasts a thriving colony of African Penguins, the world's third-largest. Stroll along a carefully crafted boardwalk to witness these charming birds in their natural habitat.
Watch for other feathered creatures like the Crowned Cormorant, Cape Cormorant, and Bank Cormorant, all nesting on the outer rocks.
Graceful Hartlaub's Gulls and Kelp Gulls gracefully forage nearby, while the adorable Rock Hyrax can be spotted.
Stony Point's historic charm is unmistakable, with remains of the old Waaygat Whaling Station still present. Today, you can also savour refreshments and delicious food at the adjacent restaurant.
Opening times: Monday – Sunday, 8:00 am – 4:30 pm
Address: 2411 Wallers Rd, Betty's Bay
Contact: 087 087 3001
Also read: