The small fishing community of Hermanus, located in the centre of the Cape Whale Route, has grown into a well-known tourist destination. Even so, Hermanus continues to exude the same rustic charm and unspoiled beauty that made it such a popular vacation spot in the first place.
In this guide, you will find some of the best things to do in Hermanus.
Hermanus has it all whether you're looking for thrilling outdoor adventures, the best restaurants, accommodation, or things to do with kids, couples or alone.
Check out our deals page or click the link below to see what's on today.
Planning a trip to Hermanus? Check out these pages below:
Here are some of the best things to do in Hermanus:
1. Go Whale watching with the family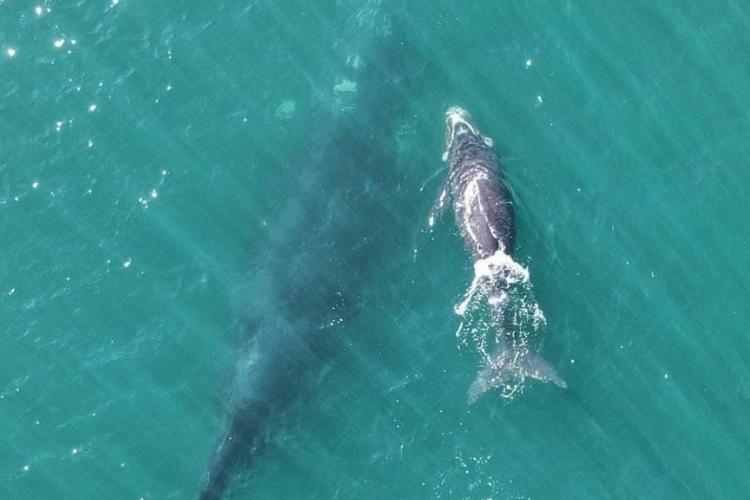 The gentle giants must be mentioned in any comprehensive guide to Hermanus. In fact, they're most likely the primary reason you're in the Overberg between June and November. Hermanus is a breeding area for southern right whales and one of the 12 Best Whale-Watching Destinations in the World, according to the World Wildlife Fund (WWF). So why not reserve a fantastic whale-watching tour that will allow you to get up and personal with the majestic animals? Even better, schedule your journey to coincide with the Hermanus Whale Festival.
2. Sea kayaking along Walker Bay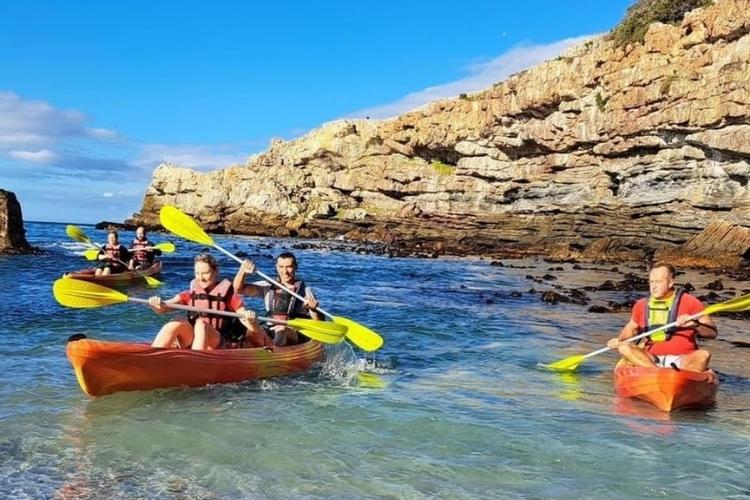 Experienced and novice rowers alike can go sea kayaking to get up and personal with the marine life in Walker Bay. Each guided trip begins with a safety presentation, after which you will board your kayak and get ready to mingle with seals, penguins, dolphins, and perhaps even whales.
3. Enjoy the Coastline from the Cliff-path walk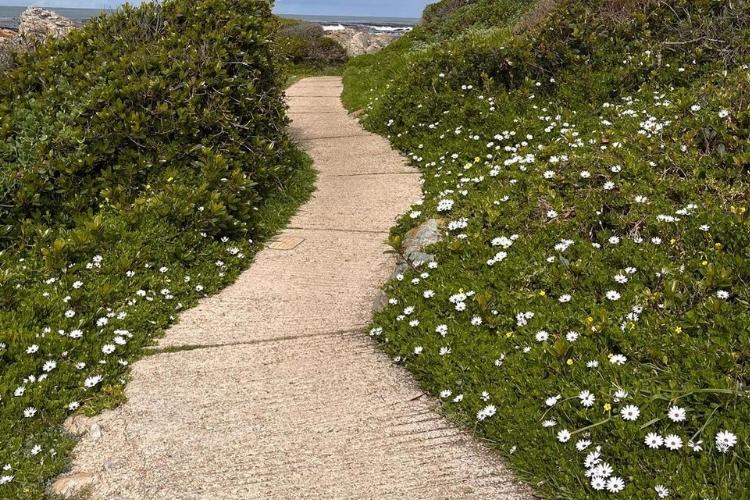 Take a brisk walk along the cliff path to experience Walker Bay's entire shoreline in all her splendour. You'll get a view of the town's colourful past, which dates back to the mid-19th century and its beginnings as a modest fishing village, as the trail leads you through the Old Harbour (designated a national monument in 1970). So, naturally, there are some excellent places to view whales along the trail.
4. Take a hike at Fernkloof Nature Reserve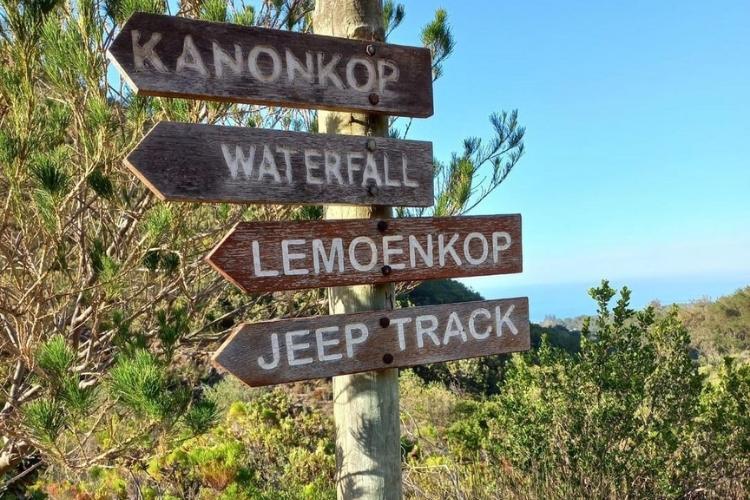 A network of colour-coded hiking trails run throughout the reserve. They provide breathtaking views of Walker Bay and the Hemel-en-Aarde Valley. Dogs are permitted on the Blue and Yellow hiking routes, but they must always be on a leash.
Opening times: 6 am – 7 pm (summer); 7 am – 7 pm (winter)
Contact: 028 313 0819 (Hermanus Botanical Society Office)
028 313 8111 (Emergency number)
Cost: Entrance is free, but donations at the Visitor's Centre are welcome.
Where to find it: Fernkloof Nature Reserve, Fir Avenue, R43, Hermanus
5. Tree Top Zipline tour Hermanus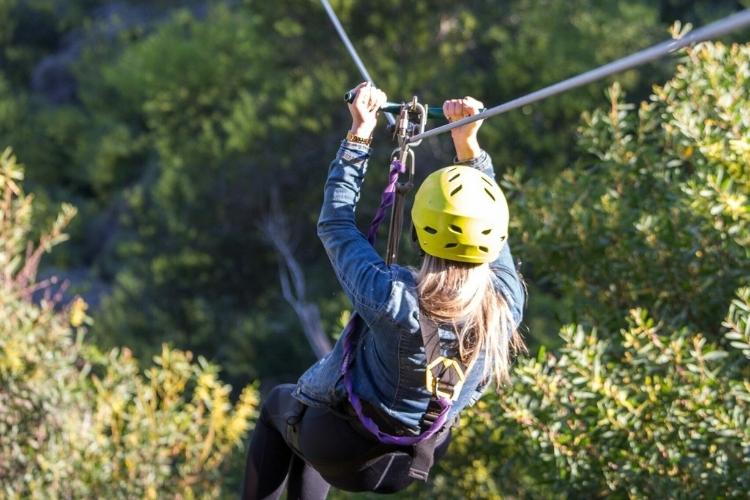 Enjoy a unique and unforgettable experience. With a safe breaking mechanism, you may control your speed on the 9 to 12 platform slides, which have lengths of 20 to 200 meters. Therefore, it might either be a quick, adrenaline-pumping event or merely a steady, easy glide at a great height.
Times:
Monday – Sunday, 9 am — 5 pm

Duration:
2 hours

Cost:
R450

Location: 
Hemel & Aarde road
6. Quad Bike Trails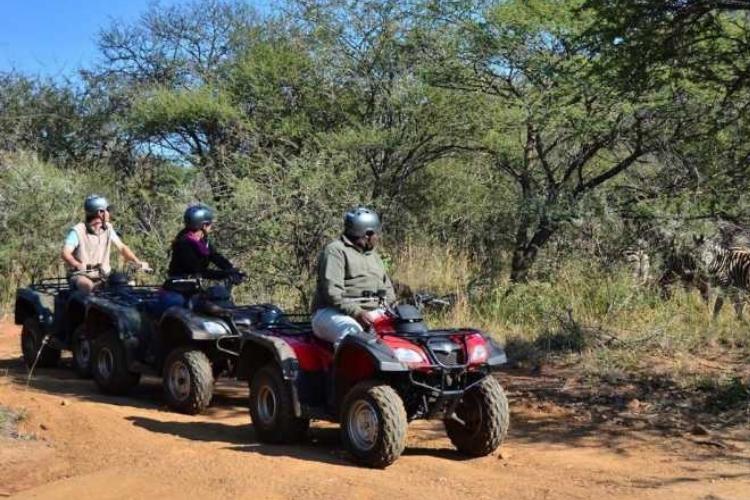 With no previous experience needed, enjoy a guide that will make sure you have an unforgettable experience on trails that are simple to moderate. The views are some of the best when heading up the mountains and past the Honingklip Dam.
Times: Monday – Sunday, 9 am — 5 pm
Duration: 1 hr 30 
Cost: R800
Location: R320 Camphill Rd, Hermanus, 7200
7. Voelklip Beach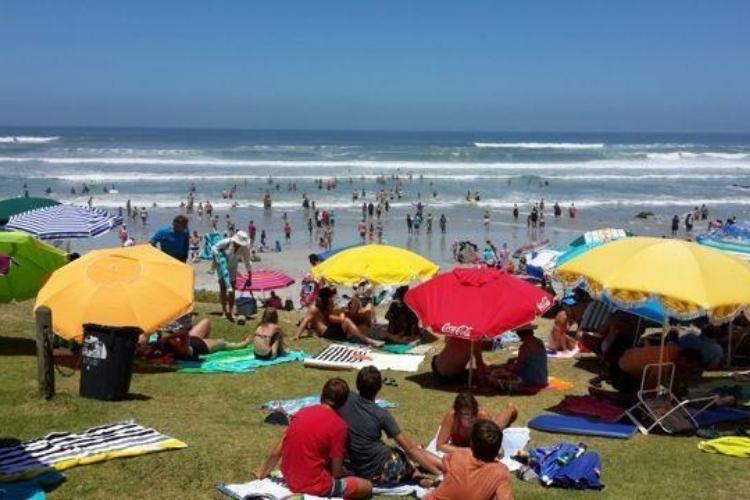 This quiet area will relieve you from the crowds that frequent Onrus and Grotto. It is perhaps one of South Africa's top beaches because of its clear, clean water, beautiful white sand, and idyllic location. Due to the nearby lawns, this place is fantastic for picnics and is particularly well-liked by surfers.
 8. Bientang's Cave Restaurant & Wine Bar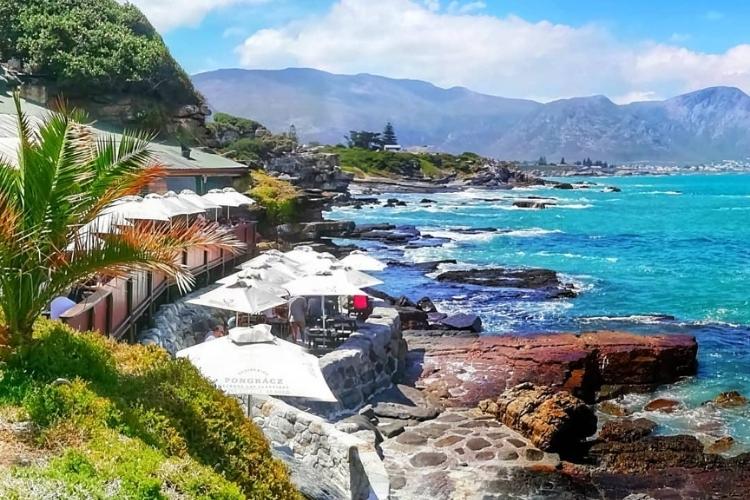 At this lovely restaurant, you can find daily specials and a full a la carte menu consisting of seafood, meat, poultry and vegetarian options. The restaurant is located inside the cave and is open daily to both food and ocean lovers. The cave was named after Beintang, the last known Khoi Strandloper who lived there alone. This is a popular location for whale-watching, so make a reservation while the season is still open.
Times: Monday – Sunday, 11.30 am – 4 pm
Please note: Off-season, dinner on Friday and Saturday nights is weather-dependent. During season, booking is essential.
Location: Bientangs Cave, Below Marine Drive
9. Rock Art (Phillipskop Mountain reserve)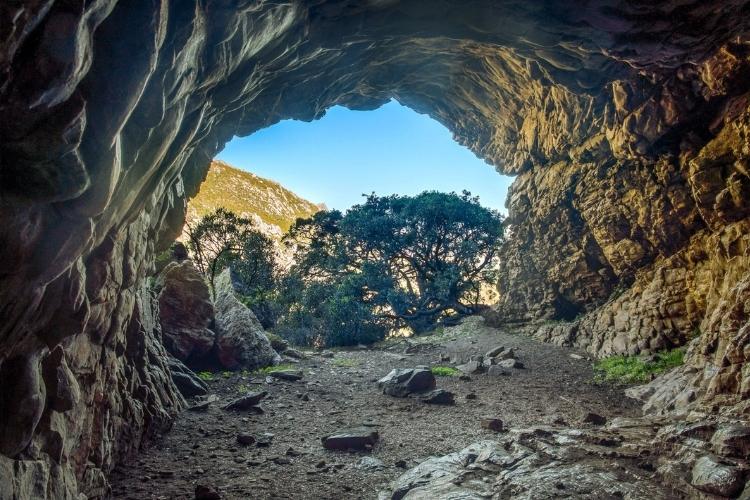 The only known rock art on the Cape Whale Coast is located 40 minutes outside of Hermanus. It can be found in a large cave at Phillipskop Mountain Reserve, which is accessible to both day visitors and those overnight in one of the reserve's lodging choices. The Khoe (Khoi) pastoralists and the San hunter-gatherers are shown in artwork from Phillipskop that is estimated to be between 1000 and 2000 years old. Visitors can book one of the guided introduction walks or freely explore the area. It usually takes two hours to walk the two kilometres from reception to the cave.
Times:  Monday – Sunday, 8 am – 5 pm
Contact:  073 621 1808
Cost: R40 (adults, day visitors), R20 (children 5 – 18 years)
10. Hemingways Bookshop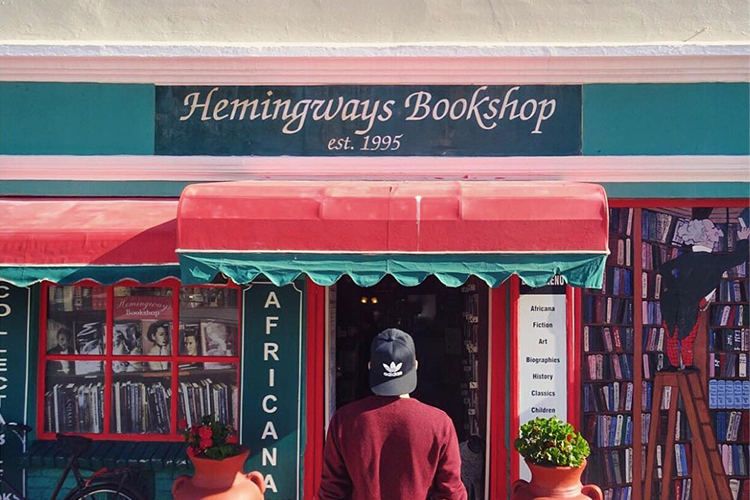 Hemingways is every book lover's fantasy because it is the quirkiest bookstore in South Africa. Get lost in the pages of extraordinary books and unique collectables, or enjoy the unusual décor's appeal. Without leaving Hermanus with one of their books tucked under your arm, no vacation would be complete.
Times: Monday – Sunday, 9:30 am – 5 pm
Contact: 028 312 2739
Address: 4 Warrington Place, Harbour Road, Hermanus
11. Hermanus Country Market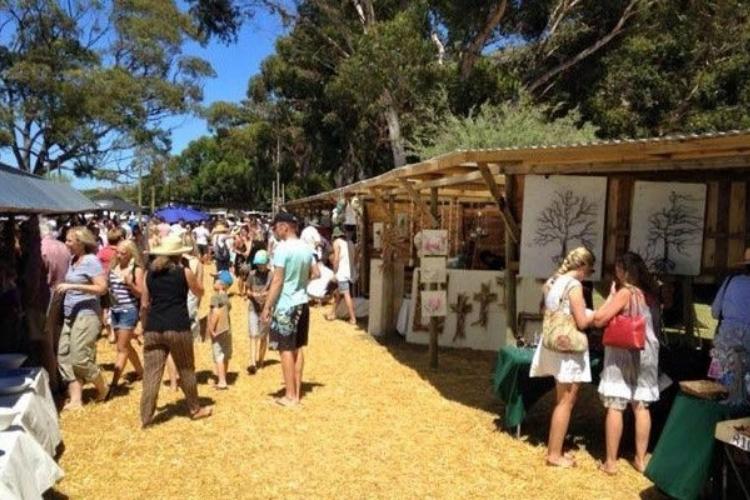 This unhurried country market, one of the lovely markets in Cape Town, has everything we love about Hermanus packed into one, making it the perfect way to start the day on Saturday (if you're in Hermanus on the weekend). You may get sausages, pies, hand-made cheeses, fresh juices, craft beer and ciders, wines, gin, superb coffee, and much more at the many stalls. A range of arts and crafts, as well as live music, add to the lively ambience.
Times: Saturday, 9 am – 1 pm
Contact: 072 883 3894
Address: Corner Fairways Avenue and Jose Burman Drive, Hermanus
12. Dutchies on Grotto Beach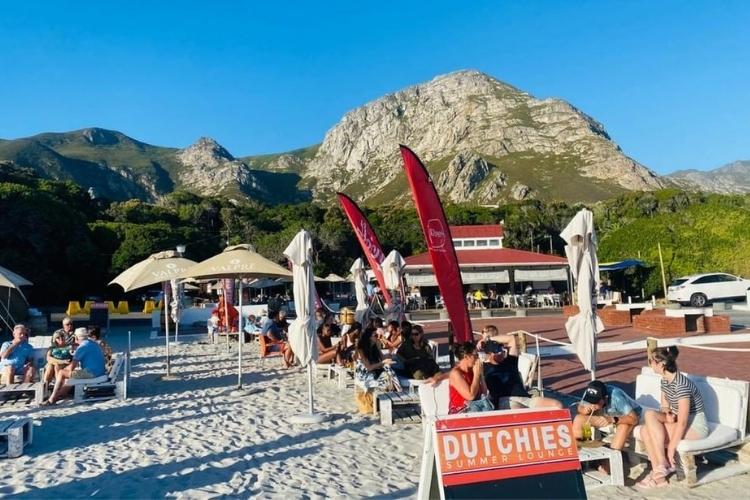 Dutchies, located just off the blue-flagged Grotto Beach, is the realization of all your carefree beach fantasies. Here, a casual dinner is accompanied by a breathtaking view that is one in a million. You can be confident that the seafood you choose—whether it's a seafood platter, sushi, or a classic order of hake and chips—was just recently caught. It also goes perfectly with a drink, a cold beer, or a glass of wine.
Times: Monday – Sunday, 9 am – 9 pm
Contact: 028 314 1392
Where to find it: Grotto Street, Voelklip, Hermanus
13. Have a paintball adventure in Hermanus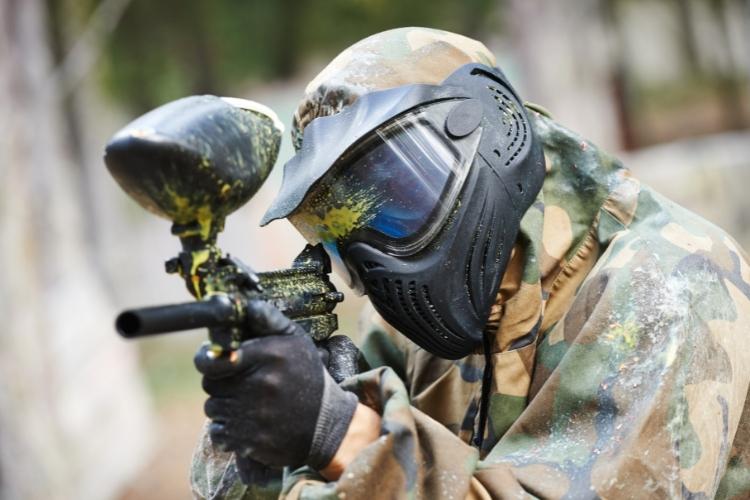 Enjoy the best of paintball at the most popular location in Hermanus for these thrilling games. A minimum of 8 players are needed and overalls must be pre-booked at the cost of R20 p.p. You can also make use of the braai facilities available, perfect for a get together or corporate team building.
Times: Monday – Sunday, 9 am — 5 pm
Duration: 1 hr 30 
Cost: R250
Location: R320 Camphill Rd, Hermanus, 7200
14. Hermanuspietersfontein Market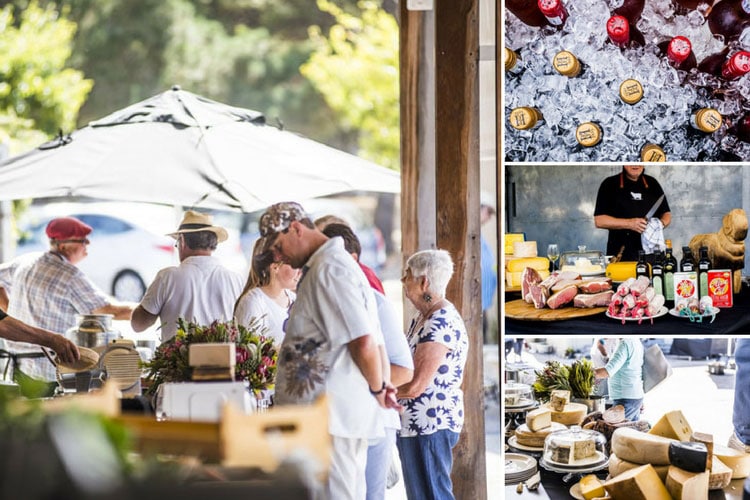 Come rain or shine, a trip to this well-known Saturday market, also known as "Die Markie," is a great Saturday activity. The relaxed environment, which welcomes kids and pets, features a selection of food and wine stalls that provide a wide range of cuisine, from paella to vetkoek and delectable wines.
Times: Saturday, 9 am – 1 pm
Contact: 028 316 1875
Where to find it: Hermanuspietersfontein Wines, Hemel-en-Aarde Village
15. Sip on the finest wine at Bouchard Finlayson Winery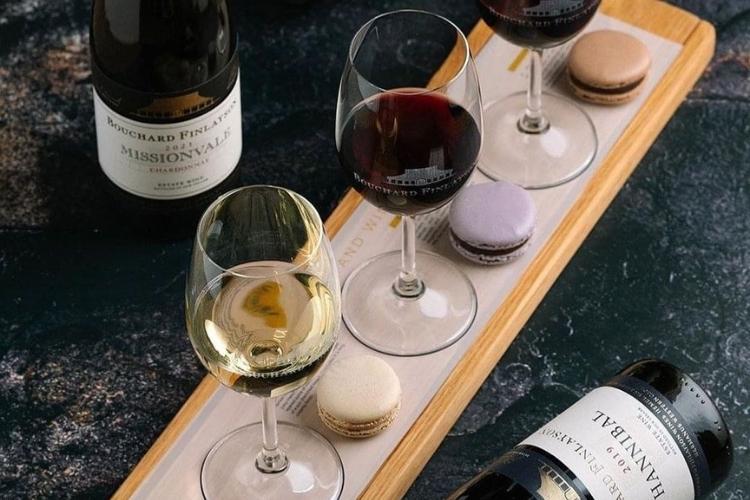 The luxurious Bouchard Finlayson Winery, only ten minutes from Hermanus's centre, is well-known for its Missionvale Chardonnay and pinot noir. As one of South Africa's most esteemed boutique wineries, it provides excellent wine tastings, cellar tours, as well as a selection of both self-guided and guided nature walks.
Opening times: Monday – Friday, 9 am – 5 pm, Saturday, 10 am – 1 pm
Contact: 028 312 3515
Cost: R30 (tasting: 3 wines), R60 (tasting: 6 wines), R60 (cellar tour; booking is essential)
Address: Bouchard Finlayson Winery R320, Hermanus
Accommodation in Hermanus 
Accommodation in Hermanus offers travellers a unique opportunity to experience the area's stunning landscapes and sea life. With so much to see and do in the area, accommodation in Hermanus provides the perfect base for exploring all the region has to offer. From stunning landscapes and world-famous night skies to an abundance of wildlife and outdoor activities. Check out other accommodations from Daddy's Deals.
16. Spend a night at Harbour House Hotel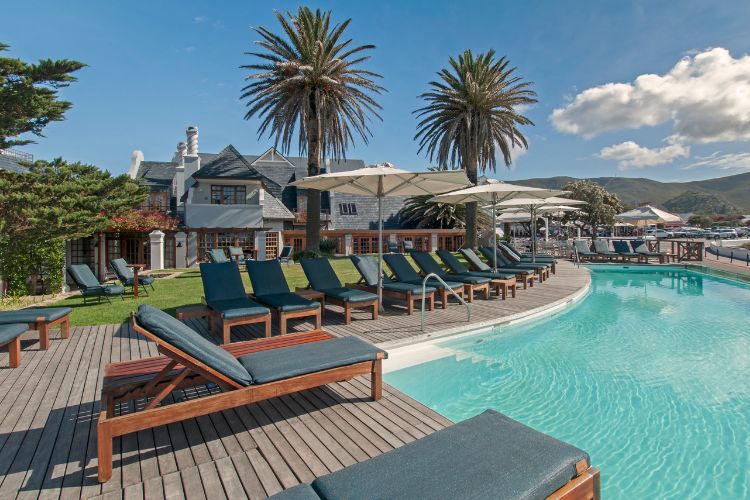 Are you looking to make memories with the family? Located in the heart of Hermanus, here's your chance to book accommodation at Harbour House Hotel for two adults and two children sharing a Sky Residence. You don't even have to worry about what to eat the following morning – a delicious breakfast will be served at Selkirk's Restaurant! Get this fantastic accommodation at a discount courtesy of Daddy's Deals.
Contact: 028 312 1799
Email: bookings@harbourhousehotel.co.za
17. The Marine Hermanus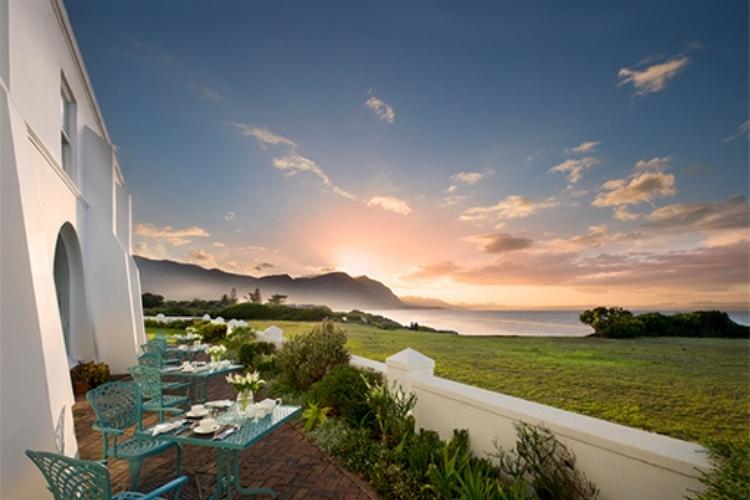 The Marine, perched atop the cliffs overlooking Walker Bay in Hermanus, offers first-rate splendour, elegance, and a breathtaking seascape, with commanding views that reach beyond Walker Bay.
The rooms and suites at The Marine feature stunning views of the sea, the mountains, the hotel's lovely internal courtyard and its meticulously maintained grounds. Each room and suite is uniquely and elegantly designed.
Swim in the tidal pool in front of the hotel or stroll along the cliff path that overlooks Hermanus Bay.
Contact: 028 313 1000
Email: reservations@collectionmcgrath.com
18. Misty Waves Boutique Hotel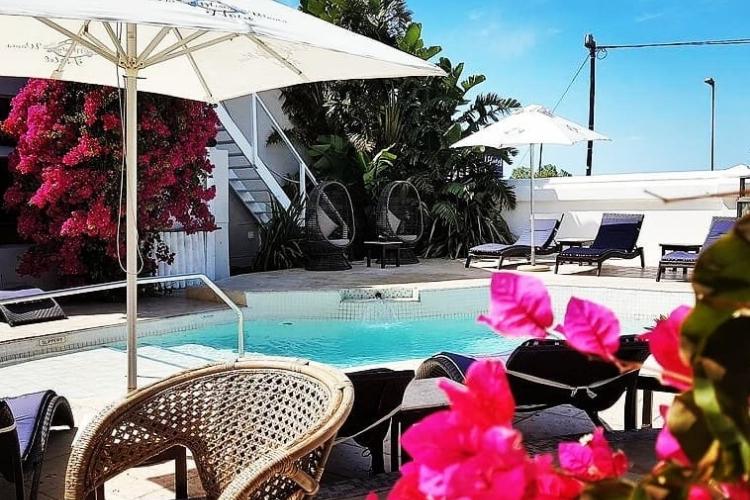 Only a few meters separate the Misty Waves Boutique Hotel from Hermanus's historic district. The verdant garden and patio with sun loungers and an outdoor pool are visible from the chic, sophisticated rooms.
Ornate decor, soft bedding and satellite TV are given in all rooms. Some also feature a four-poster bed and a separate lounge space.
Contact: 028 313 8460
Email: info@mistywaves.co.za
19. One Marine Drive Boutique Hotel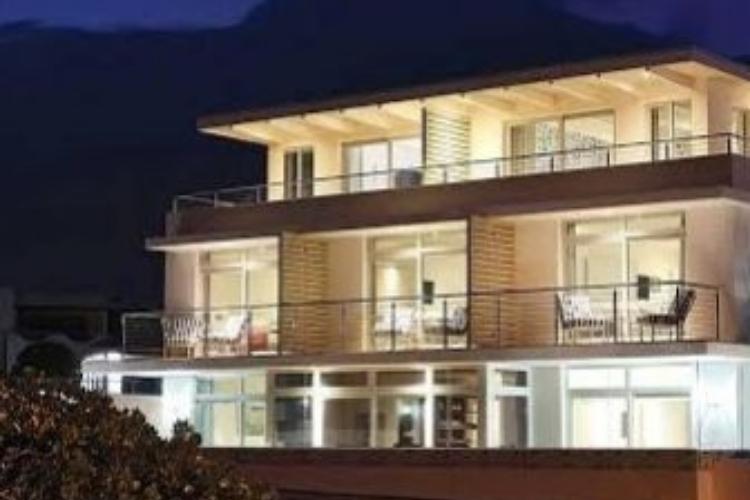 The hotel has a 24-hour front desk, a shared lounge area, and free WiFi is available. The One Marine Drive Boutique Hotel in Hermanus has a sun patio and outdoor heated pool. It takes only a short trek to reach the well-known cliff walkway.
The chic accommodations feature a private shower bathroom, air conditioning, and a satellite TV. In addition, some of the rooms offer balconies with views of the ocean.
Contact: 028 313 1234
Email: stay@1MD.co.za
20. Mosselberg on Grotto Beach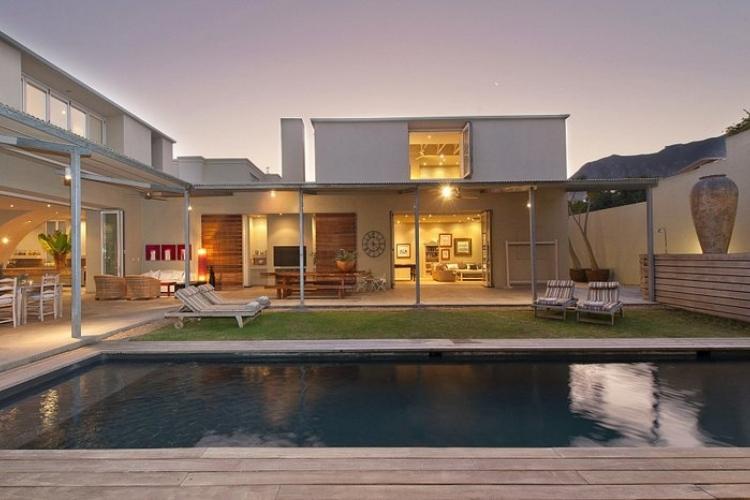 The Mosselberg on Grotto Beach in Voelklip, a Hermanus suburb, has a courtyard and an outdoor pool. The beach can be reached on foot within 5 minutes from this classy boutique hotel, which has complimentary WiFi.
The rooms are furnished with a flat-screen satellite TV, kitchenette, and private bathroom. They are decorated in natural colours. Both a bath and a shower are in every room. Some communal spaces, as well as particular apartments and balconies, provide sea views.
Golf, cycling, horseback riding, and watersports are among the neighbouring sporting pursuits.
Contact: 028 314 0055
Email: bookings@mosselberg.co.za
Frequently Asked Questions about Hermanus
Is Hermanus worth visiting?
How far is Hermanus from the beach?
The distance between Grotto Beach and Hermanus is 5 km.
Related posts