This upcoming holiday period, why not take a drive out to Magaliesburg? Just an hour's drive from Johannesburg, this town is at the foothills of the Magaliesberg mountains. With scenic views and many activities, look forward to a great time away from the buzz of the city. Whether you're looking for adventure or relaxation, this town has something for everyone. So let's start exploring the 15 ultimate things to do in Magaliesburg!
Planning to visit Magaliesburg? Check out the pages below:
The Top 9 Things to do in Magaliesburg and Surrounding Areas
There are only a few ways of seeing the world as exciting and unforgettable as a hot air balloon ride. Bill Harrop's "Original" Balloon Safaris have provided once-in-a-lifetime ballooning experiences for over 30 years. With locations in some of the earth's most beautiful places, including the Magalies River Valley and the Cradle of Humankind, this thrilling safari offer is ideal for those looking for an adventure. Float gently above the tree-tops or drift high above the mountains in almost complete silence.
Address: R560, Skeerpoort, Mogale City
2. Magalies Canopy Tours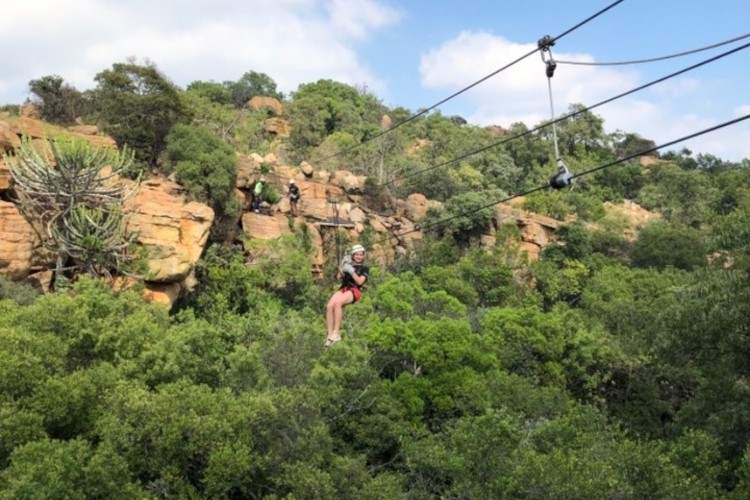 Soar through the skies above Magalies, travelling along zip lines hanging above an environmentally and geologically rich area estimated to be 2,500 million years old. Discover why Canopy Tours chose this enchanted location in the Magaliesberg Biosphere Reserve, just 1½ hours from Johannesburg and 1 hour from Pretoria. So if you're searching for fun things to do in Magaliesburg, this tour operator promises a ziplining adventure like no other!
Operating times: Magalies Canopy Tours is open daily from 08h30 to 16h30.
Address: Rosewood Functions, Part of 84 of the Farm, Rietfontein, Rustenburg
---
Also Read: The 20 Best Restaurants in Alberton
---
3. Bothongo Wondercave
Deep within the Cradle of Humankind World Heritage site lies a hidden gem just waiting to be discovered—Bothongo Wondercave. This 5-10 million-year-old cavern features stunning cave pearls, towering rock formations, a rimstone pool, an animal shadow zoo, old mining activities, the African Madonna structure, and intriguing ancient fossils. In short, it's a must-see for anyone visiting the area!
Opening times: Bothongo Wondercave is open Monday to Friday from 08h00 to 17h00.
Address: Kromdraai Road, Kromdraai
4. Hennops Hiking Trails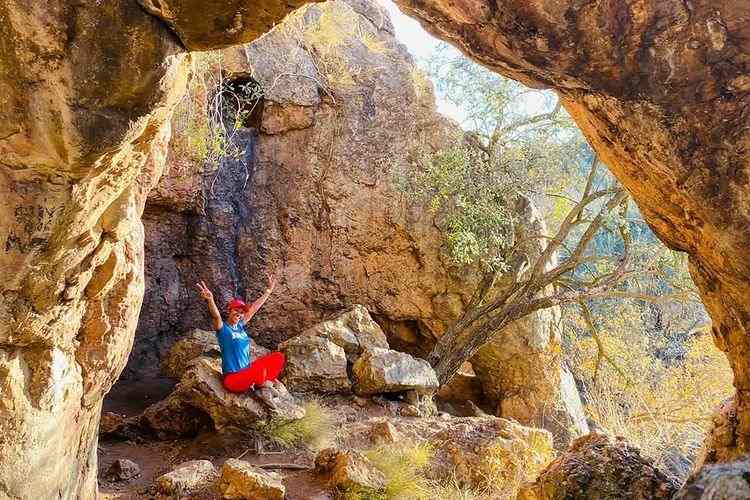 If you're looking for a breathtaking hike while hunting for things to do in Magaliesburg, look no further than Hennops Trails! With something for everyone, Hennops Hiking Trails is a great place to enjoy outdoor adventures. Five hiking trails, ranging from two to ten kilometres, offer spectacular views. The Dasie trail is the shortest at just two kilometres, making it perfect for a quick tour. Or, if you're feeling ambitious, tackle the Krokodilberg trail. This ten-kilometre hike takes you up to the top of a small mountainside.
Office opening hours: Daily from 07h00 to 13h00.
Address: Road R511 between Diepsloot and Hartbeespoort Dam, Pretoria
5. Elephant Sanctuary Hartbeespoort
The Hartbeespoort Elephant Sanctuary offers visitors a unique chance to interact with African elephants. When you arrive at the sanctuary, you'll be greeted by your tour guide, who will guide you through an experience of the world of the African elephant. First, you'll learn about these incredible animals and their natural habitat. Then, it will be time to get up close and personal! You'll have the opportunity to touch and feed the elephants and even walk hand-in-trunk with them.
Tour times: 08h00, 10h00 and 14h00
Address: Hartbeespoort Dam, Hartbeespoort
6. Sterkfontein Caves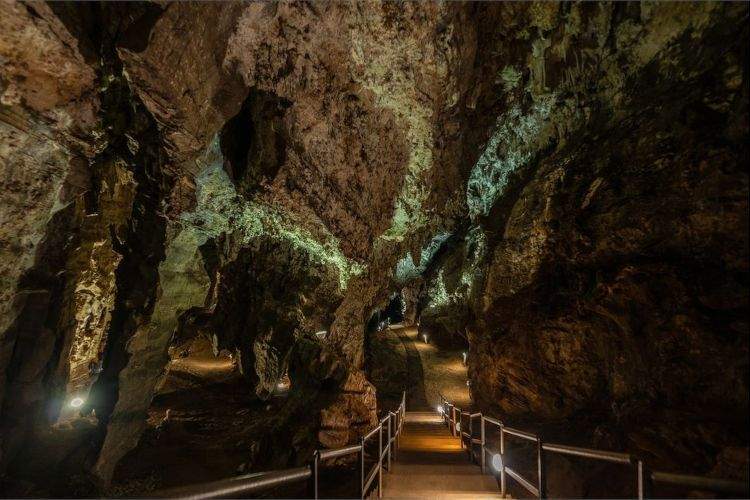 Have you ever wanted to time travel? To see what the world was like millions of years ago? Visiting the Sterkfontein Caves might be the next best thing on your list of things to do in Magaliesburg. These caves, which are home to some of the oldest hominid fossils in the world, offer a unique window into our planet's distant past. Today, visitors can see many of these fossil finds on display at the Sterkfontein Caves Museum, located at the site of the fossil discoveries.
Opening times: Sterkfontein Caves is open daily from 09h00 to 16h00 (with the final tour at 16h00).
Address: Kromdraai Road, Johannesburg
ALSO READ: The Ultimate 50 Best Things To Do In Johannesburg
7. Hennops Offroad Trail
Are you looking for a fun day out with the family? Look no further than the Hennops Offroad Trail! Located just outside Hartbeespoort, this venue offers various obstacles and activities for all ages. Explore rugged, rocky terrain. There is something for everyone at the Hennops Offroad Trail. Discover 4×4 obstacles, picnic and braai facilities, ablution facilities, a conference and function venue, team-building activities, guided game drives, and more.
Opening times: Hennops Offroad Trail is open daily from 08h30 to 17h00.
Address: Road R511 between Diepsloot and Hartbeespoort Dam, Pretoria
8. Aerial Cableway Hartbeespoort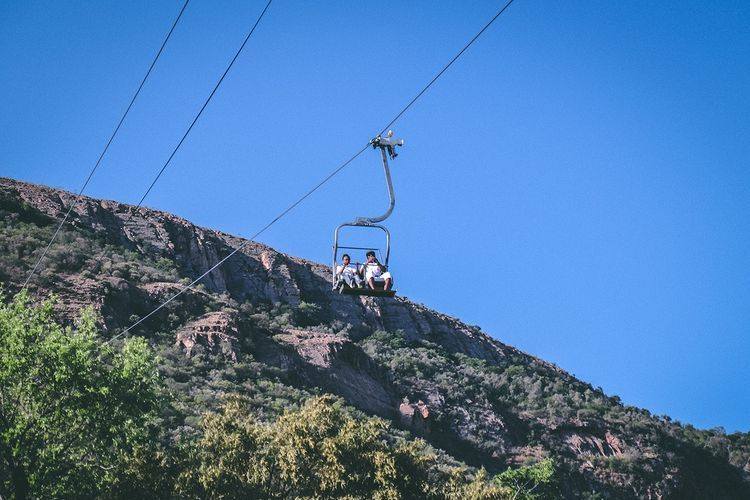 Are you looking for exciting things to do in Magaliesburg and the surrounding areas? Look no further than the Hartbeespoort aerial cableway! This modern cable car attraction offers sweeping views of the Magaliesberg Mountains, Hartbeespoort Dam, and surrounding areas. And it's not just for lookers – plenty of recreational activities are available for everyone to enjoy. In the heat of the summer, dip in their on-site pool or explore the hiking trails in the nearby mountains. During winter, curl up with a blanket and hot chocolate in front of their cosy fireplace.
Opening times: The cableway is open from Wednesday to Friday from 09h00 to 16h00 (last car down at 16h30), Saturday and public holidays from 08h30 to 16h30 (last car down from 17h00), and Sunday from 08h30 to 16h00 (last car down at 16h30).
Address: Plot 3, Melodie Melodie Agricultural Holdings, Hartbeespoort
ALSO READ: The 15 Best Things to do in Hartbeespoort
9. De Hoek Country Hotel
What enters your mind when you picture a perfect getaway? Is it rolling hills, pristine riverside views, and luxurious accommodations? If so, head to De Hoek Country Hotel. Set against a backdrop of natural beauty, this quiet hotel offers high-quality relaxation and luxury. All rooms include flat-screen TVs, sitting areas, and tea and coffee makers. Upgrade to a Deluxe Room for extras like a minifridge and furnished balcony. For ultimate luxury, book a suite with separate living and dining spaces. You will enjoy Wi-Fi access and breathtaking views regardless of your room type.
Address: R98, Magaliesburg
Contact: 014 577 9600
More Charming Things to Do in Magaliesburg and the Surrounding Areas
10. Mountain Sanctuary Park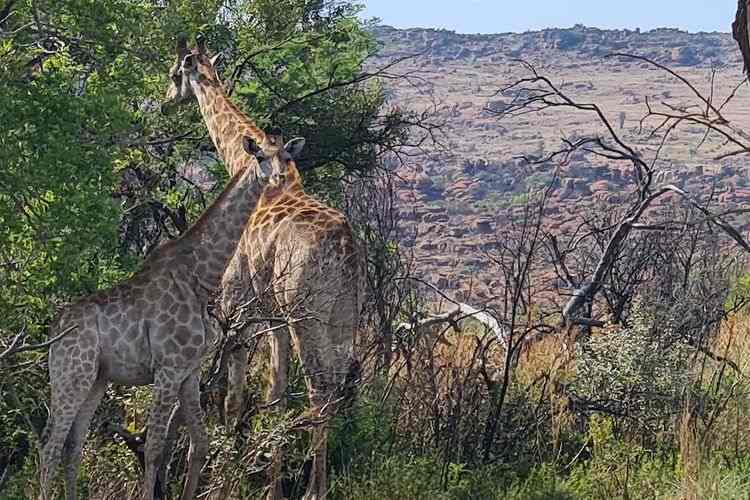 Nestled in the Magaliesberg Mountains, Mountain Sanctuary Park is the next item on our guide to things to do in Magaliesburg. There are plenty of activities in Mountain Sanctuary Park. If you're a fan of hiking, then you'll be happy to know that several hiking trails are located throughout the park. These trails vary in difficulty, so whether you're a beginner or a seasoned pro, there's a trail for you. Also, check out one of the park's many crystal-clear mountain pools. And if you want to relax even further, you can book a massage at the on-site spa.
Hiking lengths: 3 hours and 4.5 hours
Address: Rustenburg
---
Also Read: Explore Johannesburg Zoo
---
11. Maropeng: Official Visitor Centre for the Cradle of Humankind
To discover more about human origins, visiting the Maropeng Visitor Centre is a must. This venue is the official visitor centre for the Cradle of Humankind World Heritage Site. At the Maropeng Visitor Centre, you can explore exhibits and participate in exciting tours that bring the remarkable stories of human origins to life. The Boulevard also takes you on a journey through time, from the Big Bang to the modern day.
Opening times: The visitor centre is open daily from 09h00 to 16h00 (the final tour is at 16h30)
Address: R400, 1911, Mogale City
---
Also Read: Best Go-Karting in Johannesburg: Top 10 Spots
---
12. Shelter Rock
Nestled at the foot of the majestic Magaliesberg mountain range, this is the next item on the list of things to do in Magaliesburg. Shelter Rock is a hidden gem that offers visitors exciting adventures, breathtaking views, and the opportunity to connect with nature. The name Shelter Rock comes from a massive boulder dislodged from the Magaliesberg cliff face over 10,000 years ago. Today, Shelter Rock is a popular destination for hikers, nature lovers, and those seeking a unique and memorable experience.
Hours: Shelter Rock is open to the public during the weekend from 07h00 to 16h30.
Address: Skeerpoort
13. Hartbeespoort Dam Wall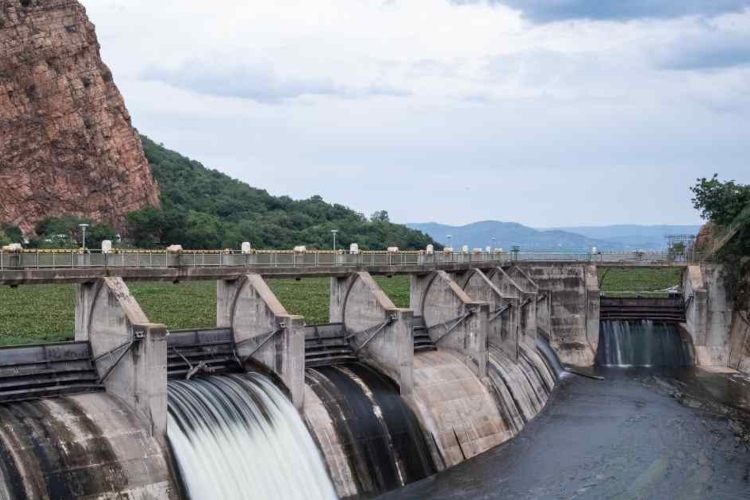 Hartbeespoort Dam is a gorgeous spot in a valley south of the Magaliesberg mountain range. The dam and its surroundings offer many activities and scenic views, making it a perfect day-trip destination. For adrenaline junkies, there are plenty of water-based activities to keep you busy at Hartbeespoort Dam. The Transvaal Yacht Club operates on the dam, so you'll get to watch them in action. The venue is also a great place to experience outdoor adventures with hiking trails, where you will be rewarded with scenic views.
Hours: 24 hours
Address: Scott Street, Hartbeespoort
14. Lion & Safari Park
This 1200-hectare nature reserve is the home of various animals, activities, and amenities. Experience guided game drives or tours through the park in their own vehicles. Lions, leopards, cheetahs, giraffes, and rhinos are some of the many animals you can discover. You'll also find snakes, monkeys, and tortoises. But, no matter how you experience it, Lion & Safari Park is one of the most amazing things to do in Magaliesburg and the surrounding areas.
Opening hours: The park is open from Monday to Friday from 08h00 to 17h00, and on Saturdays, Sundays and public holidays, they open from 08h00 to 18h00. Lion feeding only occurs on weekends and public holidays, at 12h00 and 15h00.
Address: R512 Lanseria Road, Kalkheuvel
15. Cradle of Humankind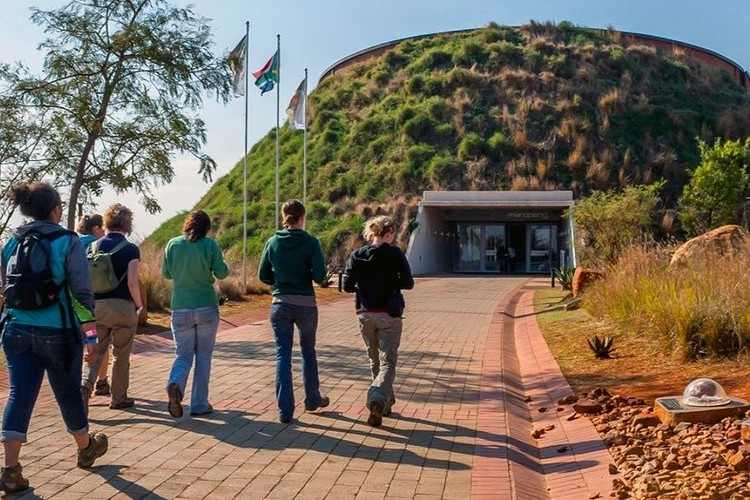 Have you ever wondered where we humans come from? If you have, the Cradle of Humankind is the place for you! This 53014-hectare area in South Africa is a World Heritage Site that contains caves with primate fossils and rich wildlife. The area has been crucial for human evolutionary studies. For example, it has led to the 'Out of Africa' theory, which theorises that most human ancestors originated from one general spot – Africa. When you visit the Cradle of Humankind, you see history in the flesh (or bone)! Tens of thousands of visitors worldwide come here yearly to see the fossil record in the network of limestone caves beneath the surface.
Address: R400, 1911, Mogale City
---
Also Read: The 10 Best Water Parks in Gauteng
---
For Accommodation Nearby:
This town is an excellent stopover if you're looking to escape the hectic pace of city life. There are many charming things to do in Magaliesburg and the surrounding areas, such as exploring caves, going on hikes, and visiting game reserves. Whatever your interests may be, there's sure to be something for everyone in Magaliesburg!
Frequently Asked Questions
Why do people like Magaliesburg?
Magaliesburg is an ideal destination for those seeking a unique getaway, with its plethora of accommodation options and activities such as country restaurants, hiking trails, birdwatching spots, rock climbing sites, hot-air ballooning experiences, and mountain biking trails.
How did Magaliesburg get its name?
The majestic Magaliesberg mountain range, named after the legendary Sotho-Tswana chief Kgosi Môgale Wa Môgale, towers over the town of Magaliesburg, providing an impressive backdrop to the skyline. The Afrikaans word "berg" literally means " mountain, " with this region offering some of the most spectacular views in South Africa.
Picture: Nkululeko Mayiyane / Unsplash
Also check out: