Seek the enchanting beauty of Nelspruit resorts, where staggering natural beauty meets modern comfort. Nelspruit resorts offer a haven of tranquillity and adventure in the northeast of South Africa.
Surrounded by lush landscapes and unmatched wildlife, these resorts provide an unforgettable escape. Whether you seek relaxation poolside relaxation or thrilling adventures through reserves and natural wonders, Nelspruit resorts cater to every holidaymaker's dream.
Also read: 20 Things to do in Hazyview
1. Leaves Lodge and Spa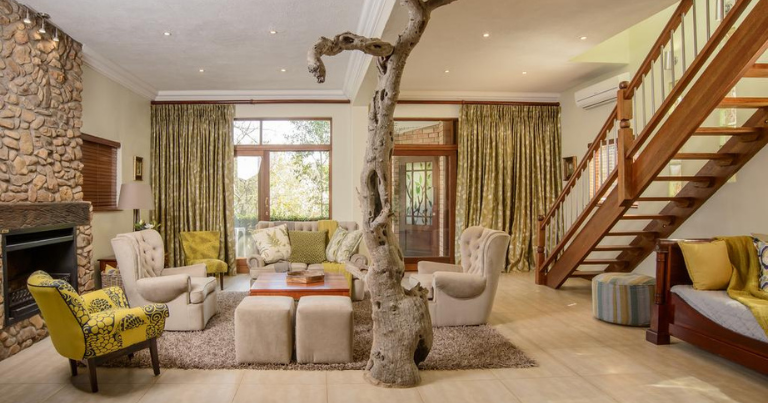 Leaves Lodge and Spa in Nelspruit is a haven of natural beauty and timeless charm. Situated on a granite dome, the lodge offers stunning forest views and a peaceful mountain stream flowing through lush greenery. With various room types, including self-catering options, it caters to single travellers, couples, and families.
The accommodation houses are designed for privacy and comfort, perfect for groups and families seeking a quiet holiday. The Leaves Spa promises an enriching experience. Luxurious treatment suites for couples and quality therapies like massages and facials are on offer.
The rooms feature extra-long beds, private balconies, DSTV, air-conditioning, and high-speed Wi-Fi. Conveniently located, the resort provides easy access to CBD, Medi Clinic, shopping centres, and nearby attractions like Kruger National Park and Blyde River Canyon.
Google rating: 4.3
Location: 1 Bergsalie St, Sonheuwel, Nelspruit
Contact: 013 745 7114
2. Southern Sun Mbombela
Southern Sun Mbombela is conveniently located near Nelspruit on the R40 to White River. It's just a short distance from the Kruger Mpumalanga International Airport and the Kruger National Park, making it ideal for corporate and leisure travellers.
The hotel's setting offers a delightful blend of nature and warm hospitality, creating a perfect getaway for a relaxing holiday. The convenient location near the Emnotweni Casino, Riverside Shopping Mall, and other landmarks makes it an excellent resort choice.
The fully equipped rooms provide a comfortable oasis with modern amenities, including air conditioning and private bathrooms. For business travellers, the hotel offers efficient conference venues and a business centre with wireless internet connectivity. Guests can enjoy the swimming pool, fitness centre, and beautiful gardens.
Google rating: 4.3
Location: 15 Government Blvd, Riverside park, Nelspruit
Contact: 013 757 3000
3. Falcon Glen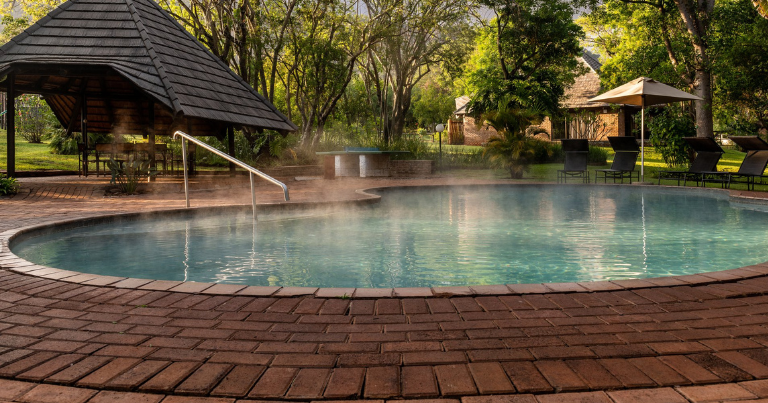 Discover Falcon Glen Hot Springs Resort, nestled in Nelspruit, named for its natural springs. With over 100 native species, it's a paradise for bird-spotting enthusiasts.
Escape and unwind amid the swimming pools and hot springs. Nearby, explore Sudwala Caves and Dinosaur Park. The resort offers many facilities, including board games, hiking trails, a pool, and more. Amenities include towels, a hairdryer, safe, self-catering options, and WiFi.
Kaapsehoop offers picturesque walks and horse trails. Enjoy Long Tom Toboggan and Panorama Route's beauty. Falcon Glen provides a relaxing stay amid unrivalled natural beauty.
Google rating: 4.4
Location: N4, Sterkspruit Farm, Schoemanskloof
Contact: 013 733 4113
4. Oliver's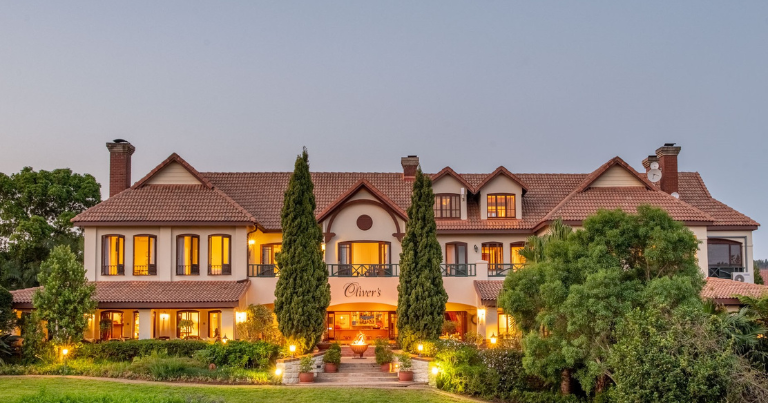 Located just outside White River in Mpumalanga, Oliver's is a boutique hotel managed by its owner on the secure White River Country Estate.
With a scenic view of the 18-hole White River Golf Course, guests experience European influence merged with African flair. The resort's upmarket rooms cater to families, and the in-house restaurant serves delicious a-la-carte continental dishes. Enjoy the raclette and fondue in the wine cellar. The on-site Wellness and Beauty Centre offers massages, face and body treatments, manicures, pedicures, and waxing.
Guests can access world-class golf courses like Leopard Creek or explore the stunning Mpumalanga sights, including Kruger National Park, God's Window, and Bourkes Luck Potholes. With Kruger Mpumalanga International Airport just 15 minutes away, Oliver's is the perfect safari resort.
Google rating: 4.6
Location: Oliver's Pine Lake Drive White River Country Estate, White River
Contact: 013 750 0479
5. Pine Lake Inn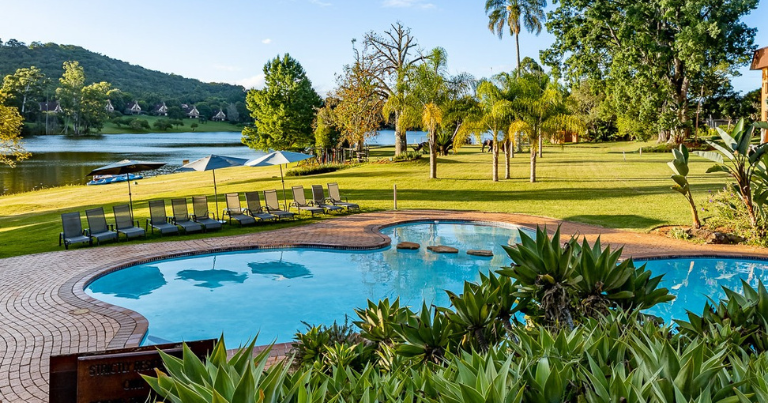 Nestled in Mpumalanga woodlands, Pine Lake Inn offers tranquil views of Longmere Dam. Only 35 km from Kruger National Park, it's a short distance from the Panorama route, Pilgrims Rest, and the Sudwala Caves.
All rooms include air-conditioning, DSTV, and a hot beverage-making station. The resort restaurant and bar serve breakfast, dinner with buffet and a la carte options. Enjoy a vast selection of 131 en-suite rooms, conference facilities, an antique shop, a swimming pool, tennis courts, paddle boats, and free Wi-Fi.
Stay in shape at the gym, and enjoy resort laundry. White River, near Kruger Park, provides easy access to the Panorama Route. The climate offers pleasant days and cool nights, ideal for exploring the Sudwala Caves, Hazyview, and more.
Google rating: 4.2
Location: Main Hazyview Road, White River
Contact: 013 751 5036
6. Sheppard Boutique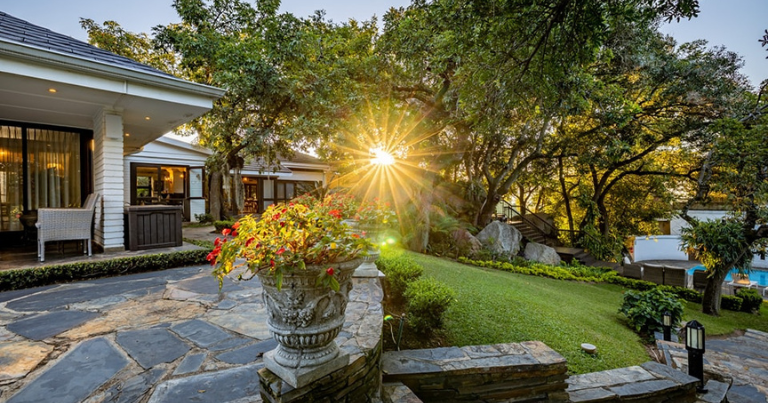 Sheppard Boutique, Nelspruit, is a well-known four-star guesthouse in the Mpumalanga capital. It offers stunning views of the picturesque mountains and valleys of the Lowveld.
With 21 rooms, including a private garden cottage, family room, and exclusive and luxury rooms, all preferences are catered for.
Expect modern amenities like king-size beds, en-suite bathrooms, a lounge, a swimming pool, free Wi-Fi, and a licensed restaurant.
Enjoy your breakfast or dinner on the viewing deck, surrounded by beautiful scenery. The Garden Room boasts elegance and privacy with en-suite facilities and a private garden. The Family Room comprises two connected bedrooms, which are both well-equipped. The Grillroom provides a unique dining experience for various taste buds and palates.
Google rating: 4.7
Location: 23 Sheppard Dr, Nelspruit
Contact: 013 752 7758
7. La Villa Vita (Nelspruit)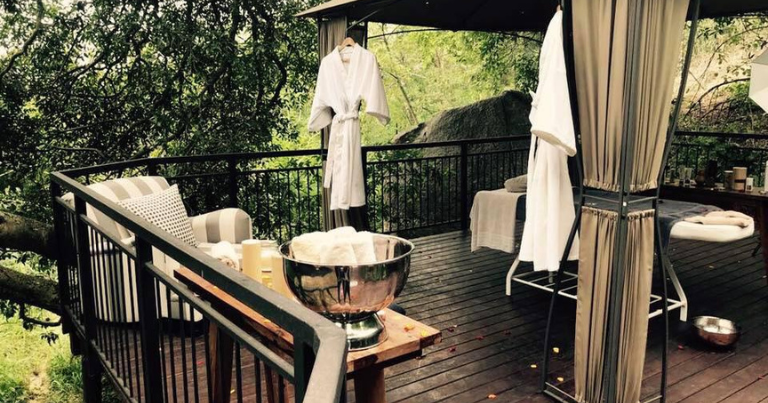 The La Villa Vita is a Tuscan mansion in the heart of Nelspruit. The villa resort boasts high ceilings, stone walls, and state-of-the-art facilities with beautiful gardens, ensuring privacy and security. Guests can relish a peaceful resort stay while in the vibrant heart of the city.
Enjoy a pampering massage in the spa, relax in the jacuzzi on the Sundowners patio, or savour cocktails by the pool. The Grand Hall is perfect for conferences, and the Piano Room hosts gourmet dinners.
Explore the gardens, hit the gym, or have a private dinner on your patio. La Villa Vita offers an exclusive experience, making it an ideal getaway spot. Enjoy freshly prepared dinners while breakfasts are served with local and international options included. The villa offers free WiFi, a spa, a private jacuzzi, a cocktail lounge, meeting and dining rooms, pool and garden areas, and much more.
Google rating: 4.4
Location: 21 Klipspringer St, The Rest 454-Jt, Nelspruit
Contact: 013 752 5370
8. The Capital Mbombela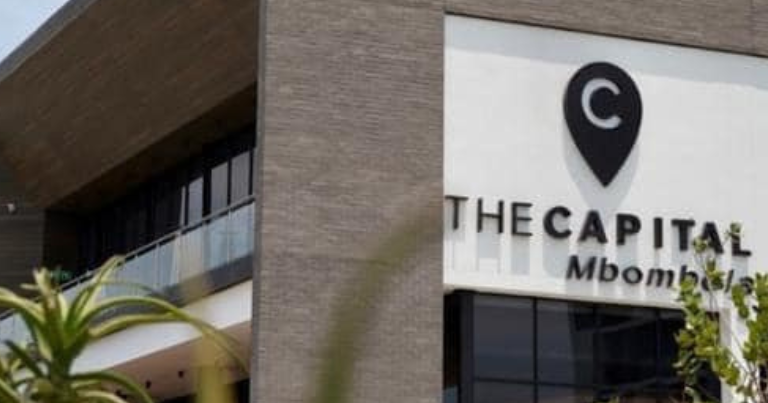 Discover the essence of luxury at The Capital Mbombela, Nelspruit. Experience elegance through the sleek design showcased in this hotel.
The Capital offers guests a vibrant social stay, with the added benefit of staying ultra-modern style. Corporate visitors, tourists, and local holidaymakers gather here.
Take full advantage of The Capital's food, music, and social events.
Facilities include a pool, fitness centre, WiFi, and security. Indulge in open-air dining, a full bar, and meals served throughout the day. The accommodation rooms offer a calm aesthetic, with ensuite showers and amenities. Choose from bedroom apartments or a penthouse suite.
Google rating: 4.6
Location: 4 Penny Gum St, West Acres, Nelspruit
Contact: 011 290 9700
9. The Green Lizard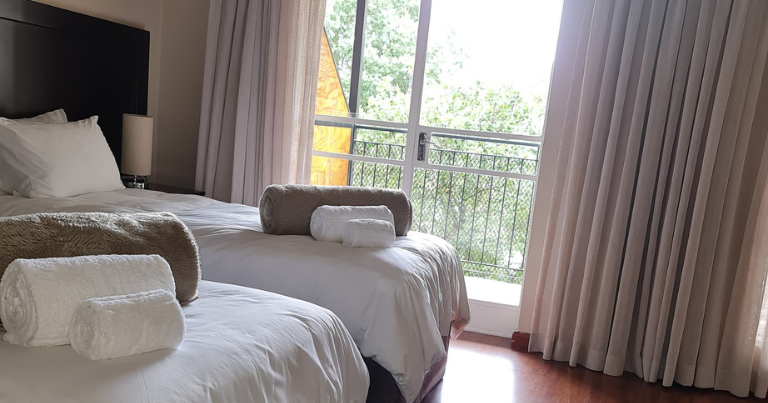 The Green Lizard in Nelspruit offers comfortable accommodation with air-conditioning and heating. Laundry services can be arranged at the reception, and your clothes will be ready for pick-up the following day.
Enjoy complimentary Wi-Fi in your room and communal spaces. For entertainment, DSTV is provided. Click here to check out all the available channels. Hairdryers and ironing services are all available, with friendly hostesses willing to assist.
If you're for an adventure, The Green Lizard is near some of South Africa's most iconic natural wonders. These include Lisbon Falls, Berlin Falls, the Blyde River Canyon, Pilgrim's Rest and God's Window. Take a trip to the Graskop Gorge Lift Company, giving visitors access to the Panorama Route.
Google rating: 5.0
Location: 28 Vanwijk Street, Sonheuwel, Mbombela
Contact: 082 457 0672
10. Chill Pepper Hotel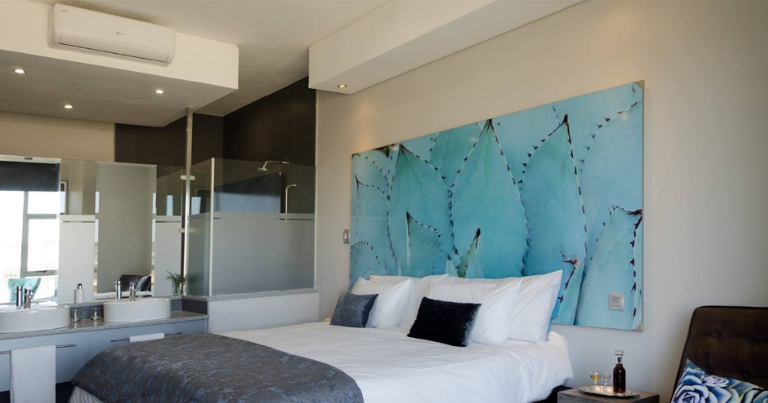 Experience comfort at Chill Pepper Hotel, Nelspruit. Choose from room options like Standard Chill, Executive Chill, and De Lux Pepper. Upgrade to Executive Chill Plus, De Lux Pepper Plus, or Signature Pepper for added luxury.
The Salt & Pepper restaurant serves South African cuisine in an elegant courtyard. Enjoy a hearty full English and Continental breakfast or a quick Chill café lunch. For dinner, indulge in a 3-course meal or a la carte delights. Find peace and serenity at Green Pepper Spa, offering beauty treatments and health programs tailor-made for you throughout your stay. Escape the city's hustle and bustle for tranquillity.
Google rating: 4.5
Location: 8 Ripple Crescent, Riverside park, Nelspruit
Contact: 013 757 0370
Nelspruit resorts offer a unique experience due to their proximity to the Kruger National Park. The city's location allows visitors to explore the natural marvels, including the Big Five and a rich array of flora and fauna. Besides the wildlife adventures, Nelspruit holds incredible resorts within the city and surrounding areas. As a gateway to South Africa's many wonders, guests will discover something priceless during their adventure.
Also read: